COMMENT
I am so not a craftsy person and while I've tried so many times to become craftsy, it's hard! So ladies, I developed a list for all of the non-craftsy people that try to do all those Pinterest DIY's that are on your boards. Take a look below for the ultimate craft hacks!
1. Use a Fork to Make a Tiny Pom-pom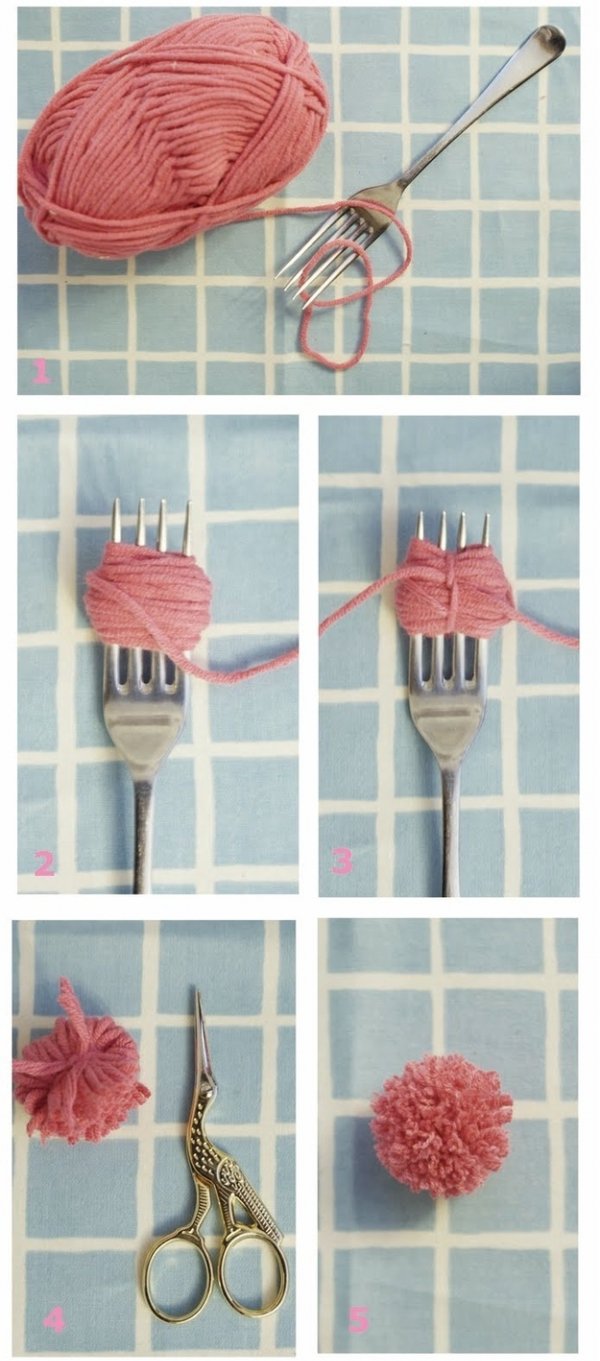 Problems with Your Circular Needles?
Explore more ...