We continue with our spooky crafts with this list of DIY Witch Halloween Decor. While I enjoyed the crow-inspired DIYs I wrote about a few days ago, I have to admit that these witch-themed Halloween crafts have truly stolen my heart. They are the perfect blend of whimsical, hilarious, and scary. Of course, I also love these DIY witch Halloween crafts because they have stories to tell.
---
1

Crash Site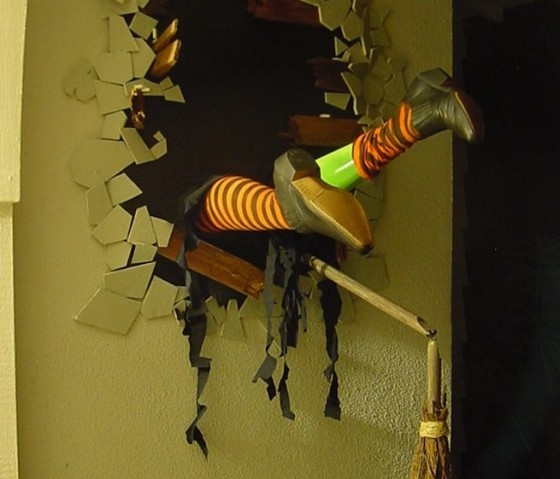 How awesome is this? This DIY witch Halloween decor is by a guy who does set design and custom props. In other words, he knows what he's doing and this Halloween craft project is all sorts of brilliant. Check out the link to see how Dave constructed this crash site.
2

Pumpkin Cauldron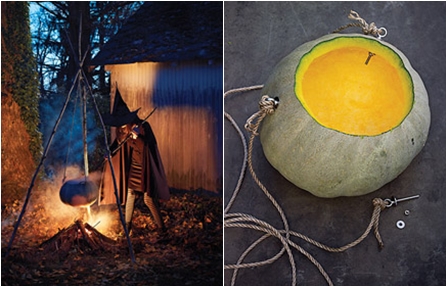 Here is a witch-inspired Halloween project that doesn't necessarily need a witch. You will be making the cauldron out of a large pumpkin. Aside from the container itself, this decor will also teach you how to make the "fire" and other finishing touches.
---
3

Mantel Silhouettes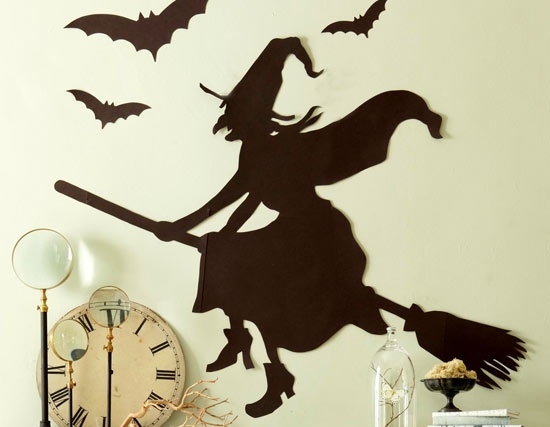 Going for silhouettes is probably one of the easiest ways to decorate your home for Halloween. For this particular witch-inspired decor, you will be giving your mantel a new look. Better Homes and Garden provides a pattern so check out the DIY after the link.
---
4

Witch Legs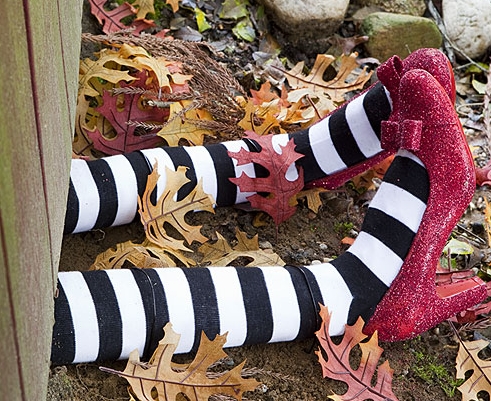 Here we have a witch Halloween craft inspired by the Wizard of Oz. Isn't it cute? To make these, you will need to spray paint shoes a sparkly red and construct the legs using pipe insulation. Of course, you can also use mannequin legs.
---
5

Vellum Lanterns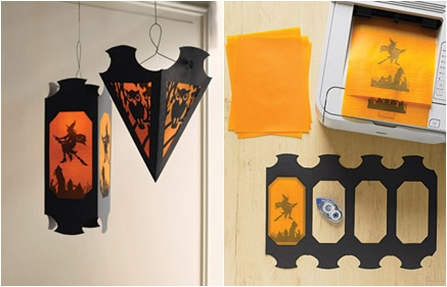 Don't these look classy? In fact, without the witch silhouette, these lanterns will be perfect as year-round porch decoration. Martha provides a template for the witch, owl, moon, and cat designs after the link.
---
6

Hat Lamp Shade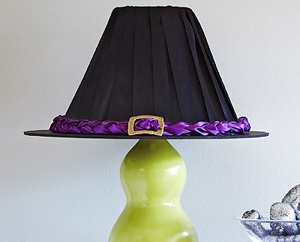 If you're looking for a way to give some of the items in your home a spooky makeover, this craft project is for you. This is a no-sew idea. To assemble everything, you will turn to your handy-dandy glue gun.
---
7

Witch Jack-o'-Lanterns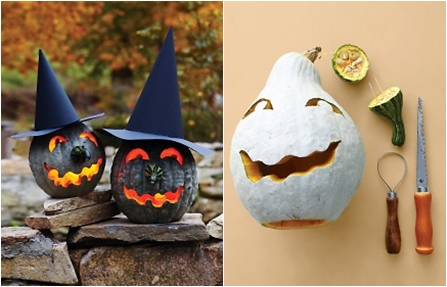 To make these seemingly-deranged pumpkins, you will first carve the faces and then construct the hats using black paper. Very simple. I bet this will make for a wonderful family project.
---
8

Soiled Jars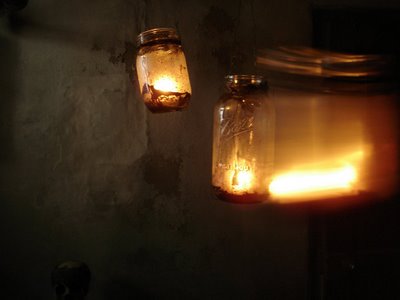 Here are witch-themed Halloween crafts that you can make to match the cauldron I have mentioned here. To make these, you paint the inside bottom of mason jars with black paint. Add some red and brown paints to the sides and for a murkier effect, slather on some Elmer's glue to the outside. Hang using craft wire.
---
9

Witch and Cats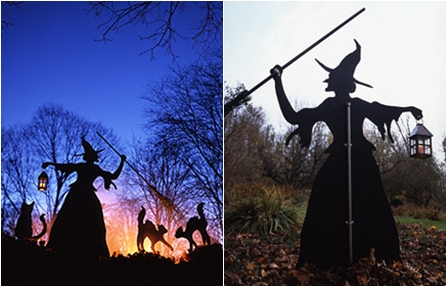 Here is a mistress of the night and her pets out to gather supplies for potions. Or scare away the noisy kids disturbing the peace in her woods. This is probably one of the most complicated ideas from these witch Halloween decor but it's too awesome not to be included here.
---
10

Drink Silhouettes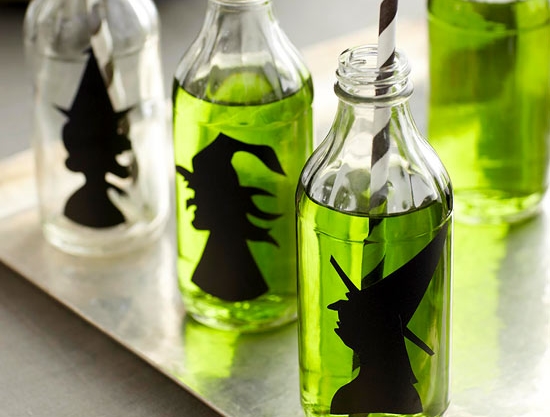 And here are the potions that the witch from the previous DIY concocted. Of course, her "drinks" come with her trademark silhouette labels. These witch silhouettes remind me of Granny Weatherwax, Nanny Ogg, and Magrat Garlick from The Discworld Series.
Ready for some witchy Halloween fun? Give some of these witch-inspired Halloween crafts a go and turn your home into a spooky cottage!
---
Popular
Related
Recent