Glittered Halloween Crafts are what you need if you're looking for a touch of fab to add to your decor this coming holiday. These DIY glittered Halloween crafts will show you that there is a way to make your holiday decor less ghoulish and more glam. If you're organizing a no-kid party or you're thinking of a Halloween wedding, these glittered Halloween DIYs will surely be useful for you. Hope you like 'em!
---
1

Pumpkins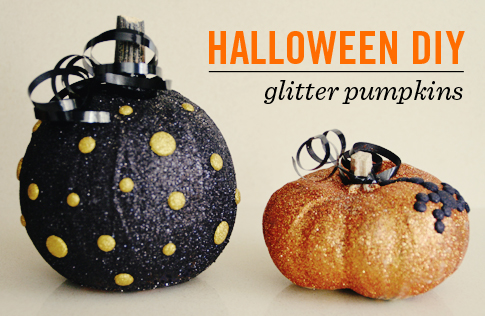 What's a list of glittered Halloween DIYs without pumpkins? There are many ways that you can go about decorating pumpkins with all things glittery. You can go for patterns, single-color looks, or adding fun embellishments. Oh, the many fun things that you can do with a glittery pumpkin!
---
2

Framed Skulls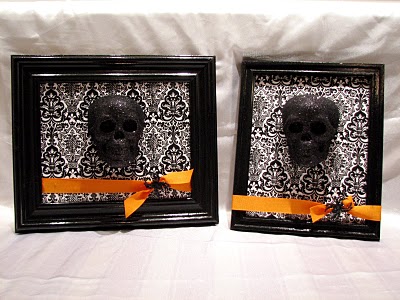 These are classy! I bet these would look fabulously ghoulish on top of a mantel of even as a door wreath substitute. Tiffany didn't post a proper tutorial but she does disclose how she went about making this glittery Halloween decor. Head on over to her post now.
---
3

Hurricanes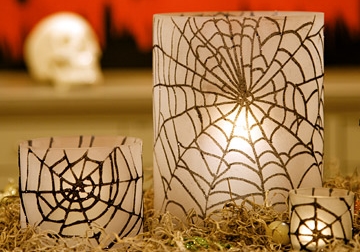 These would be great as centerpieces for a fancy Halloween dinner. To make these, you will need white paper, frosted hurricane candleholders, and glittery glue. You simply draw the web design with glittery glue, let dry, and use with candles glowing inside.
---
4

Fun Frames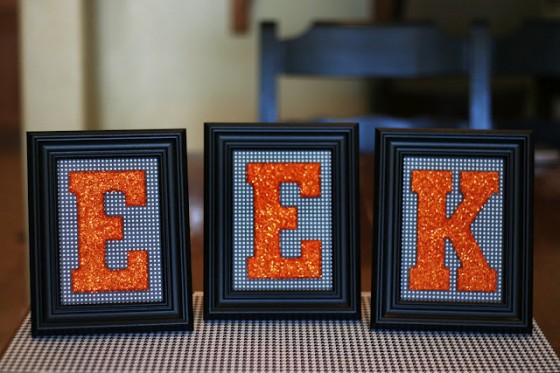 I love this! If only we have wooden letters here in my city. If you want to make your own funny framed words, you will need patterned paper, black frames, glitter, acrylic paint, glue, and foam brush aside from the letters.
---
5

Art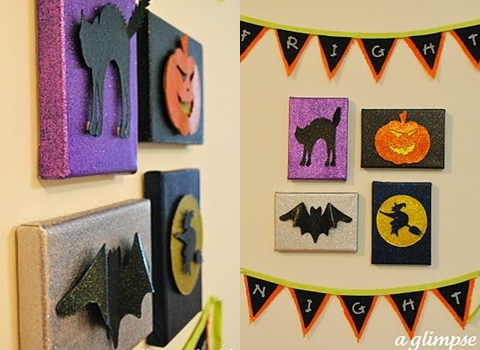 Here is a way to spruce up your home for a fun Halloween party. When you look closely, you will see that these silhouette pieces have a 3D look. To see how this was achieved, check out the tutorial after the jump.
---
6

Skulls and Bones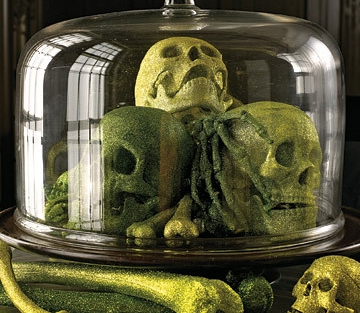 How positively creepy! These glittered Halloween crafts might require a lot of work but your efforts will be wonderfully rewarded when you see how elegant these skulls and bones look.
---
7

Pillows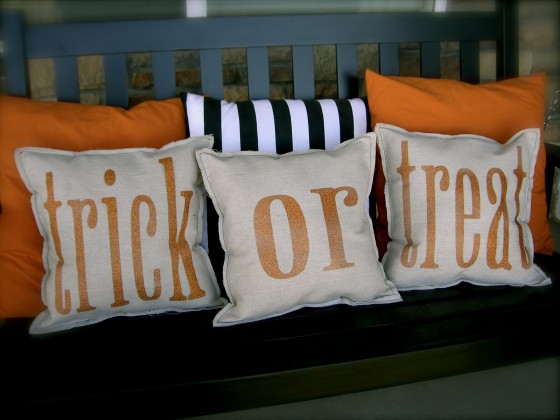 These would make for fantastic porch decor for Halloween. Materials that you will need to make these pillows are stencils for the words, spray adhesive, and glitter spray. If you can't find glitter spray, you can always use white glue and glitter.
---
8

Ornaments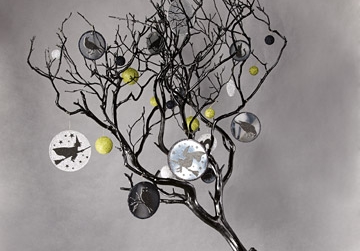 How cute! These are glittery Halloween crafts that I bet your kids would love to help you make. If you can't find a good urn or flower pot for the base, you can always use the spray painted branch with the hanging glittery ornaments as a chandelier of some sort.
---
9

Place Card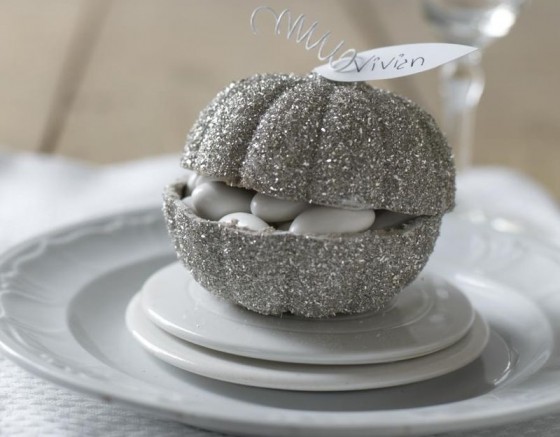 Isn't this elegant? From this list of glittery Halloween crafts, this one would be perfect for a wedding. To make this, you cover a pumpkin cardboard treat box with glitter, add a paper leaf as place card and a stem made of florist wire. Easy!
---
10

Candy Bowls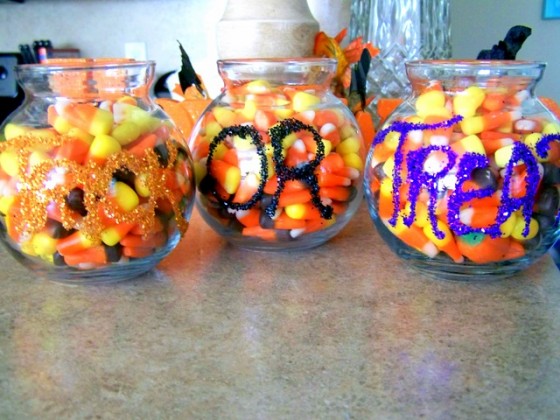 This is one easy DIY glittered Halloween project. You simply write TRICK, OR, and TREATS using white glue on candy bowls, add glitter, let dry, and then fill each bowl with candy.
Got other fabulous glittered Halloween craft projects? We'd love to hear them!
More
Popular
Recent