Black birds are huge this time of year so I thought we should ride the trend by giving you this list of DIY Halloween Crow Decor. These DIY Halloween Crow ideas will be perfect for giving your home an eerie and creepy vibe this month. I highly recommend these crow-inspired Halloween decor over spiders, really. Because, yes, I am scared of spiders but also because crows are more poetic.
---
1

Faux Frames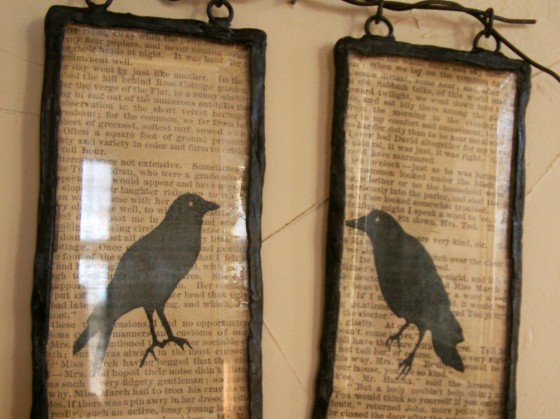 These crow art pieces look like they have wrought iron frames, don't they? Would you believe that these frames are made of epoxy paste? I think it's all sorts of clever. The great thing about this "framing method" is that the final look add a sinister air to the whole crow decor.
---
2

Dotty Frames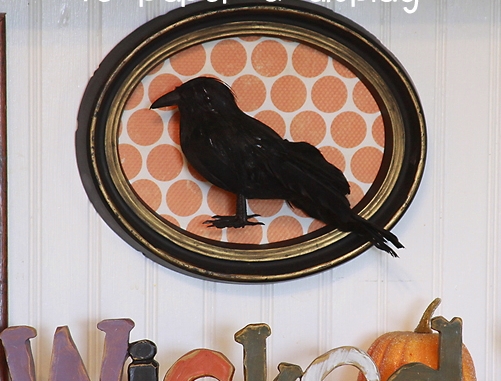 Take an unused frame, add dotted paper backing in Halloween colors, and glue a crow to the center. Congratulations, you just made a cool and crafty DIY Halloween crow decor! I love this handmade idea because it gives you an excuse to buy that ornate and somewhat weird frame from the local thrift store.
3

Display Plates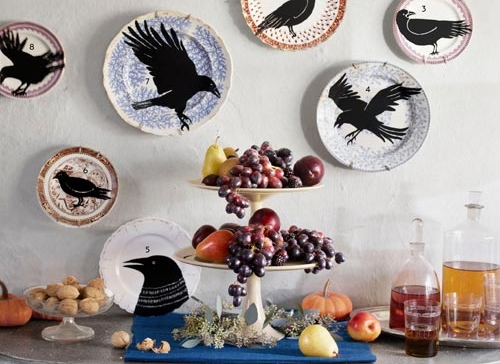 If you want your DIY Halloween crow decor to have an element of shabby chic, these stenciled display plates are for you. What you do is trace bird stencils onto the plates, paint in black, and then hang using plate hangers. Easy, right? Check out the link for the bird templates that you can download.
---
4

The Hideout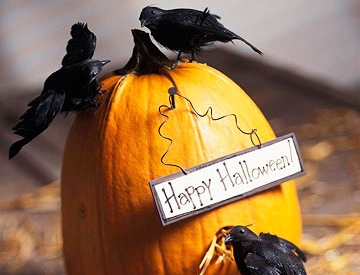 Here is a DIY Halloween crow idea that will involve a pumpkin. Other things that you will need are dowel, artificial crows, raffia, and tools for drilling on the pumpkin. What you will do is assemble a Halloween decor that will make it look like the crows have claimed the pumpkin as their home.
---
5

Foam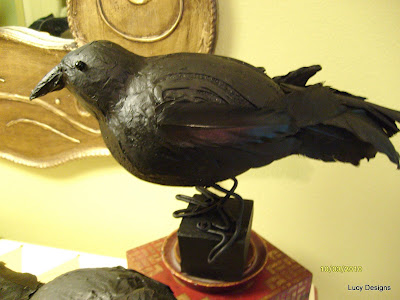 If you can't find artificial crows, what you can do is make them from scratch. You will need styrofoam in different shapes, wire, Flexall (plain joint compound), and some feathers to create your very own Halloween crows. This DIY is probably my favorite from this list.
---
6

Taxidermy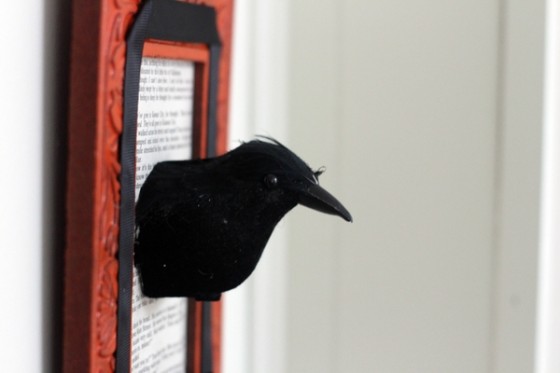 Really, the use of artificial crows for Halloween decor is simply begging for a taxidermy-related craft. Heather here shows us a way to do this with the use of a frame, book page, black ribbon, knife, and hot glue. The method is similar to the first DIY I listed here except for the orientation of the fake crow.
---
7

Branches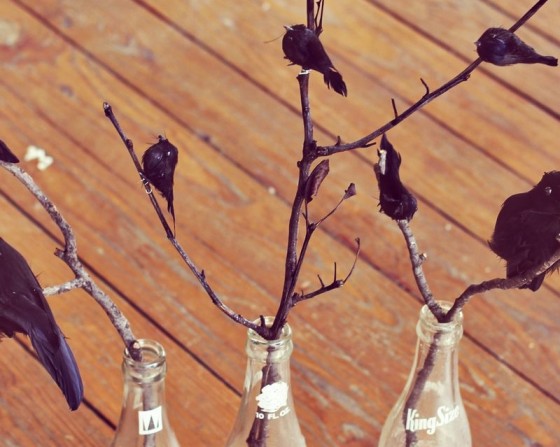 This DIY Halloween crow decor is pretty simple. How simple? Well, you will most likely be spending only for the fake crows and the whole process will take you only a couple of minutes. You simply glue the birds to the twigs/branches and then display them using vintage soda bottles.
---
8

Terrarium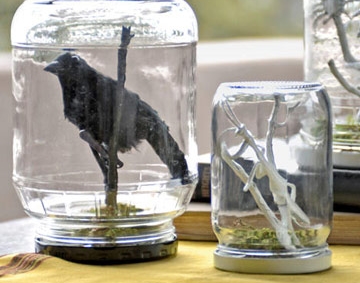 This is a creepy take on those ever-so-popular crafts, terrariums. This is great because not only will you be able to use crows, you can also display other fun Halloween themed items, such as a severed hand or a fake bat.
Got other crafty DIY crow Halloween ideas? We'd love to hear them! Kindly share via the comments below.
---
Popular
Related
Recent