Dorm rooms can be very aesthetically unpleasant, but if you're armed with some cool DIY dorm room décor ideas and projects; you can turn a plain and boring room into your own little oasis with just some simple items and some creativity. Don't go a semester with a sad, simple walls when you can easily give yourself a change of scenery and make yourself feel more at home with some easy DIY dorm room décor ideas.
Table of contents:
1

Organizer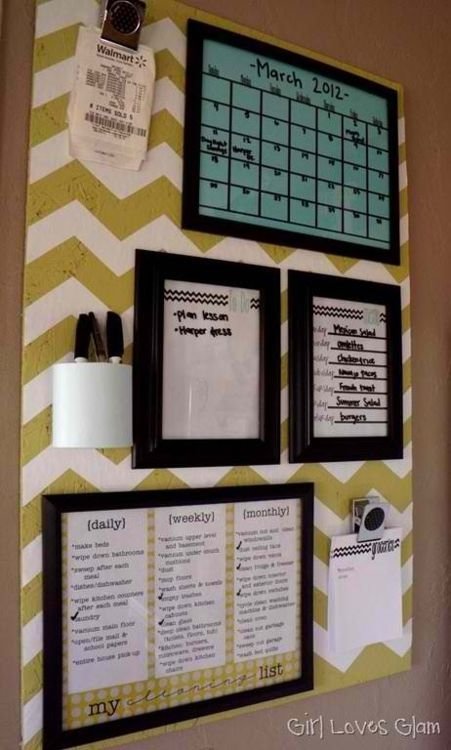 Via dormroomartsandcrafts.tumblr.com
The best DIY dorm room décor ideas not only help spruce up your room, but they also help you stay organized. This organizer and planner can help you keep your assignments, class schedule and anything else you might need front and center.
2

DIY Picture Display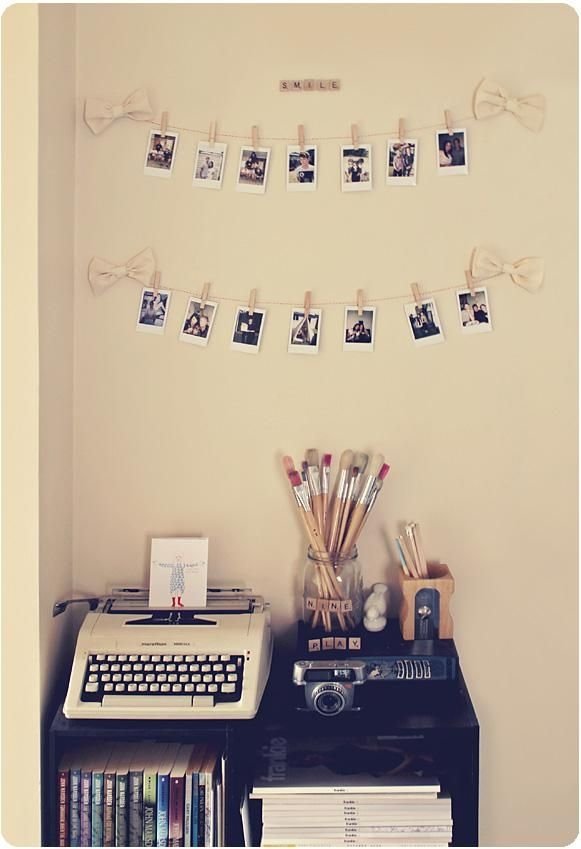 Via DIY Tutorial: Diy dorm room ...
A fun and easy way to display photos or your favorite mementos is to hang them with some clothespins. It's cute and much less expensive than picture frames.
3

DIY Decorative Cork Board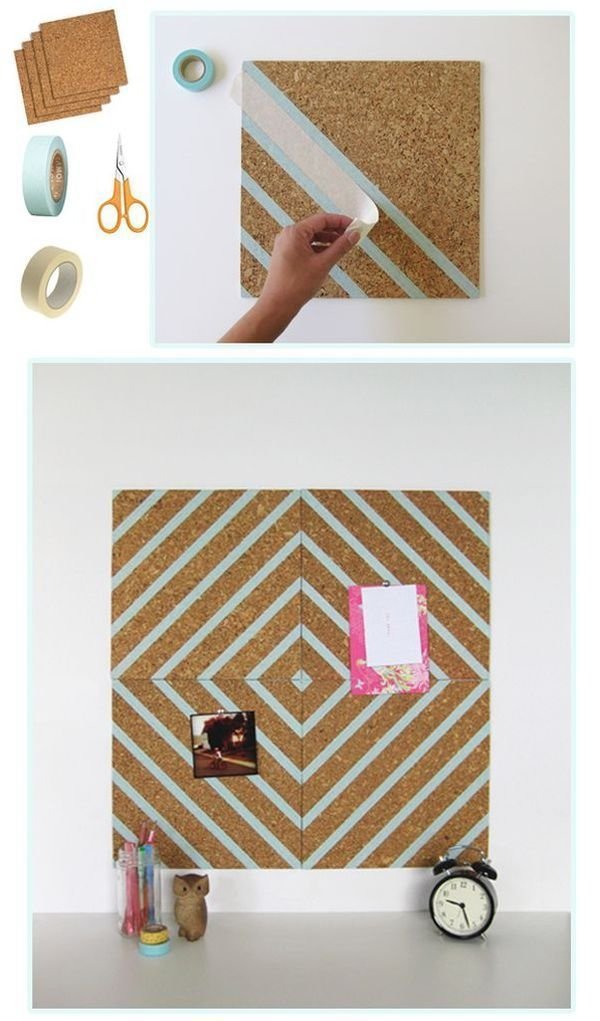 Via 16 Easy DIY Dorm Room ...
Make yourself a cute corkboard and display special photos, notes and reminders in style.
4

Cheese Grater Earring Holder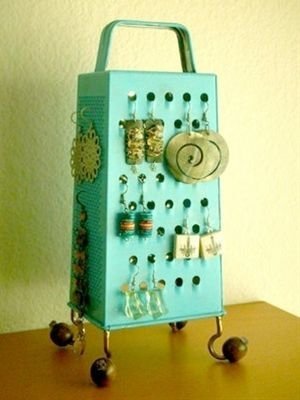 Via Cute idea | Postris
Nothing is worse when you're in a hurry to get ready and you can't find your favorite earrings. Paint a cheese grater and keep your earrings at the ready.
5

DIY Mirror Decorations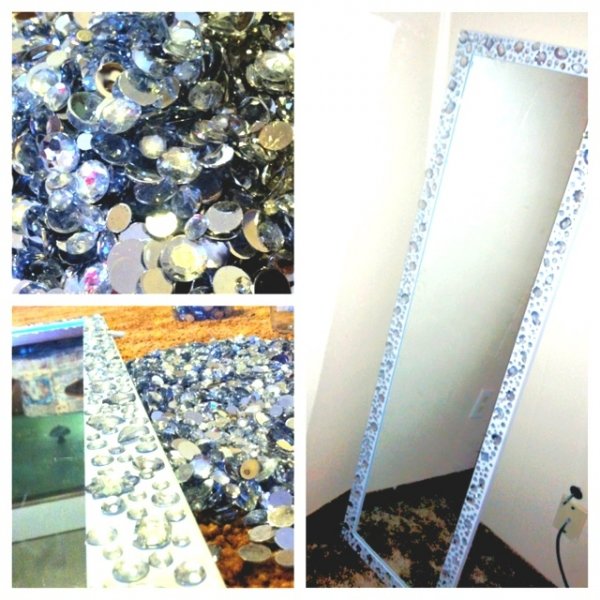 Via LOVE
Most budget-friendly mirrors are far from cute, but it's super easy to glue some jewels or sea shells or pretty much anything you like to add some personality to the mirror.
6

DIY Headboard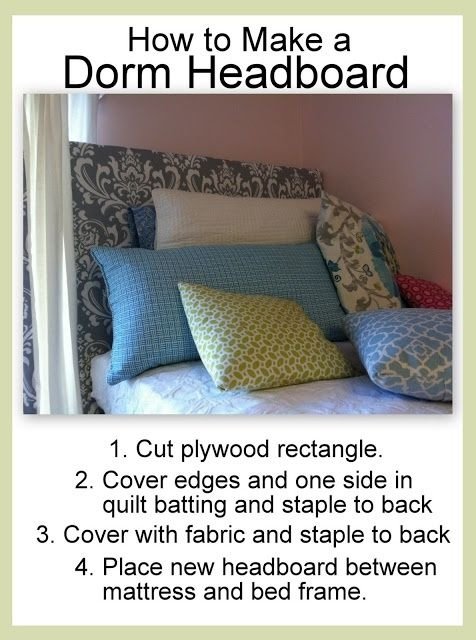 Via The Old Post Road: Easy ...
Make your very own headboard to really cozy up your room.
7

DIY Glitter Jar Flower Holder!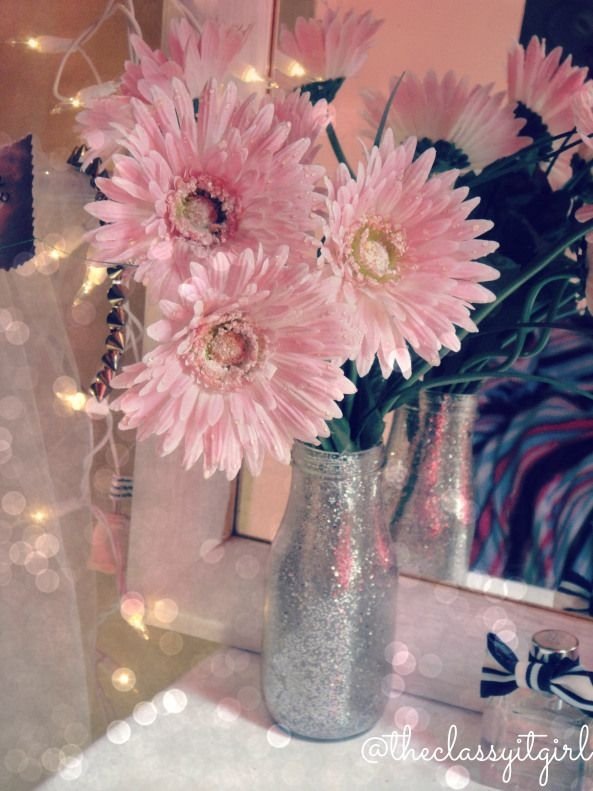 Via theclassyitgirl.wordpress.com
Don't just display your flowers in any old vase or glass, make your very own sparkly vase!
8

DIY Message Board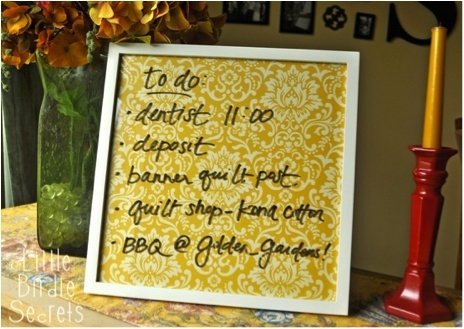 Via From Drab to Fab: DIY ...
Make a to-do list for yourself or leave a message for your roommate on this easy message board you can make with am old frame.
9

DIY Mirror Decor
Via I love this!!!! | Happy ...
Another way to quickly add some color to your room and make it a little more girly is to glue some pretty flowers on your mirror.
10

DIY WALL ART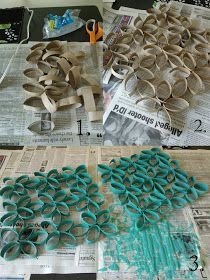 Via The Early Bird catches...: DIY ...
A really clever idea for wall art using old toilet paper rolls!
11

DIY Cork Board Calenders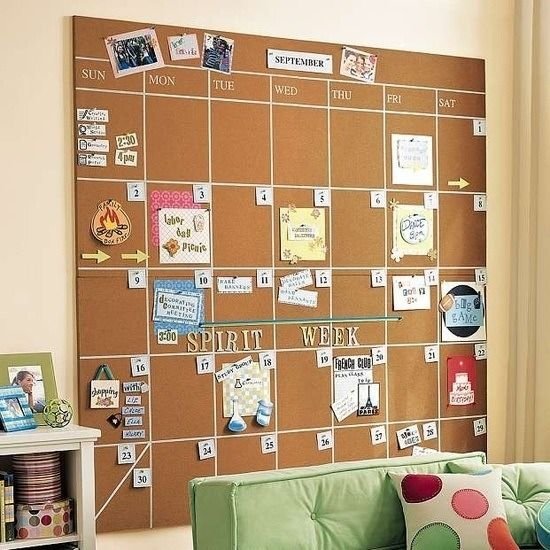 Via Get Organized: Make Your Own ...
Create an extra large calendar to keep all of your school and extra curricular activities organized so you never miss a thing.
12

DIY Cookie Sheet Display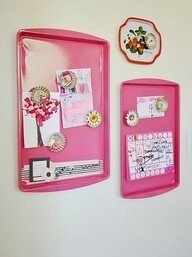 Via DIY Crafts, Projects, & Ideas.
Spray paint some cookie sheets with your favorite color, hang it up and add some magnets. You've got yourself a super easy and creative organizer.
13

DIY Elephant Art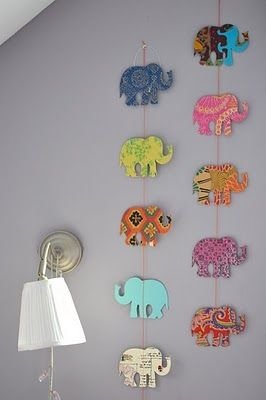 Via Love Peace Pionies: Jeg blir ...
Get scrapbook paper, tape and ribbon. Look for a stencil of your favorite animal or shape online, print and trace onto the scrapbook paper.
14

DIY Painted Vases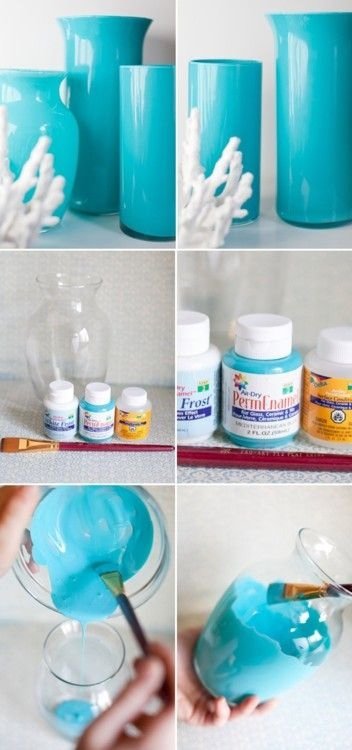 Via re-use old clear vases.
Get some plastic vases from the dollar store, some paint and paint the paint vases to match your room.
15

DIY Trash Can Decor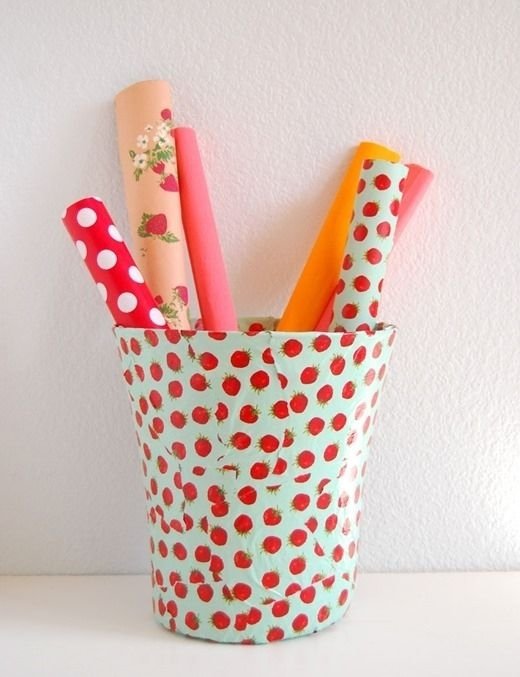 Via blog.whimseybox.com
Trash cans need love, too. This DIY uses cute wrapping paper to give your old trash can a face lift.
16

DIY Wall Decor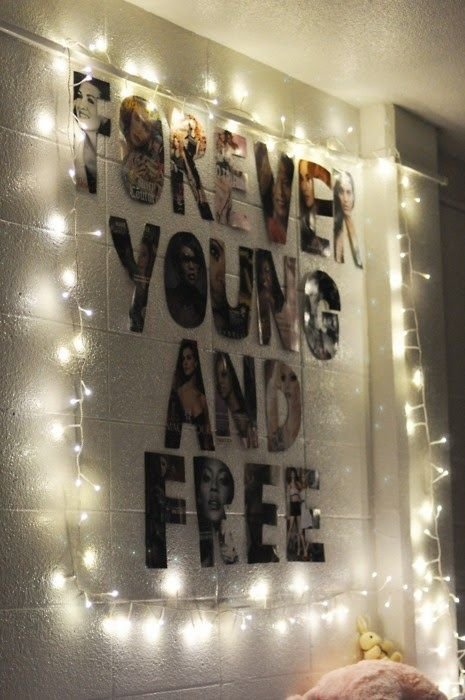 Via Very Best Pinterest Pins: DIY ...
Cut out letters from your favorite magazine, tape them up on the wall and frame them with lights!
17

DIY Wall Jewelry Hanger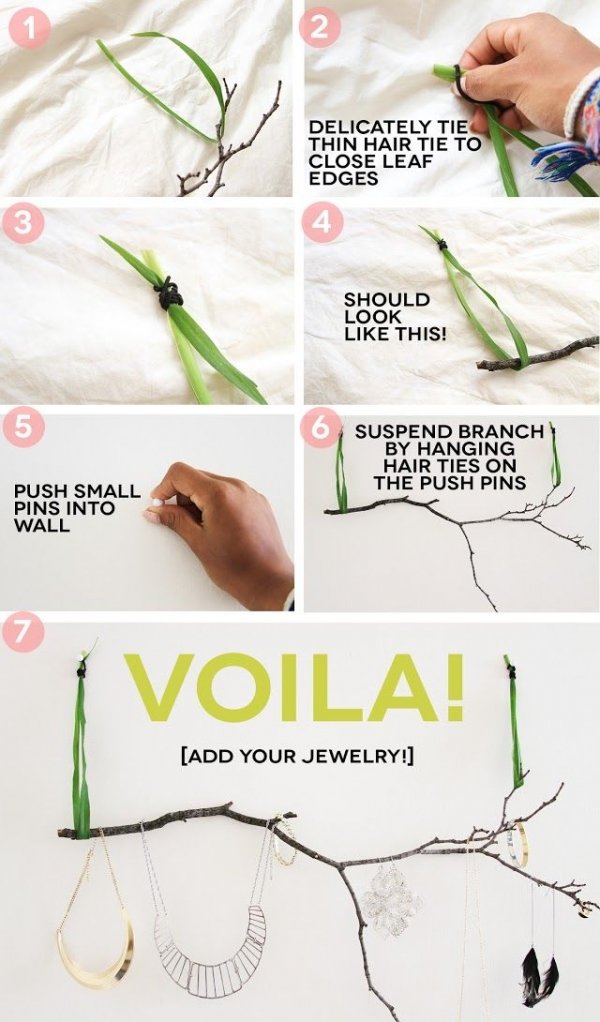 Via I LIKE FALL DIY BLOG: ...
Follow this step-by-step guide to make your own chic wall jewelry hanger.
18

DIY Photo Collage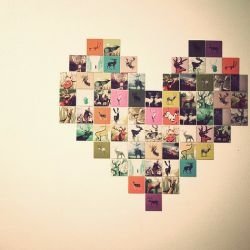 Via craftgawker.com
If you have an empty space on your wall, create a collage with some of your favorite photos or magazine clippings in your favorite shape.
19

DIY Confetti Mural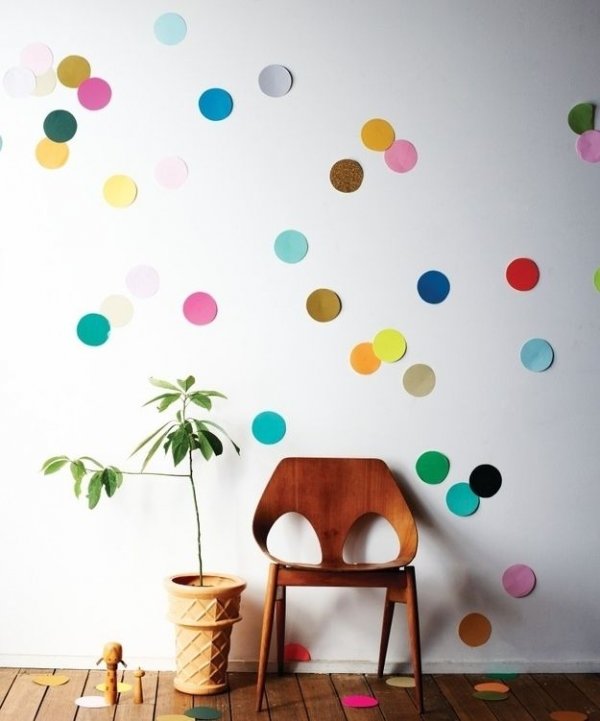 Via How to make Beci Orpin's ...
Turn your dorm room into your happy place with a DIY confetti mural.
20

DIY Masking Tape Decor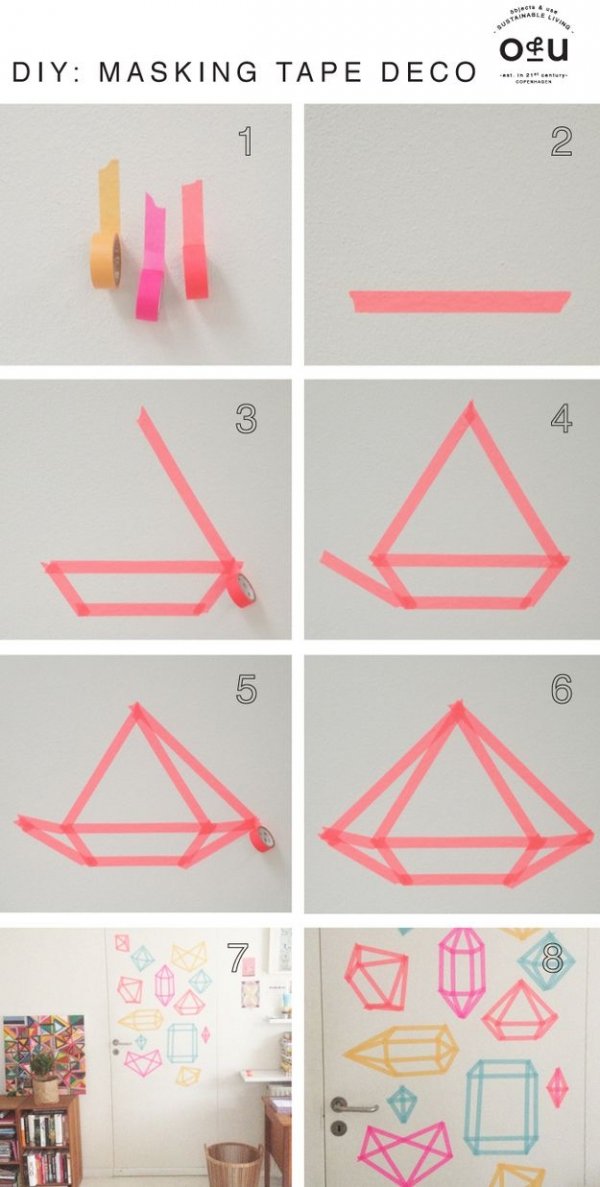 Via 28 Decorating Tricks To Brighten ...
Grab some colorful masking tape and make some diamonds for one-of-a-kind wall decor.
21

Tin Can Cubbies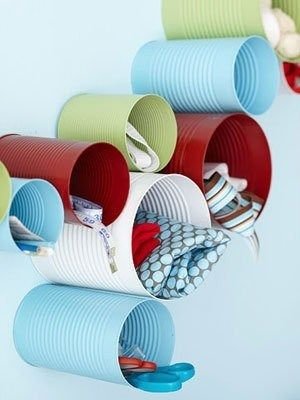 Via Getting Organized: Home Office Inspiration ...
Paint some old tin cans, glue them together and hang them on your wall for a colorful beauty product or craft supply storage.
22

Circle Cork Boards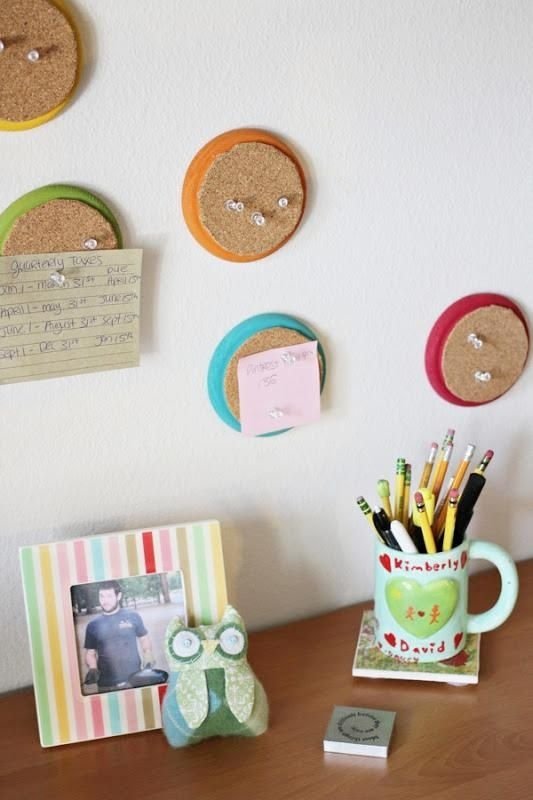 Via Colorful Circle Cork Boards To ...
If you're not into the larger cork boards, you can also create smaller ones that double as decor.
23

DIY Charging Station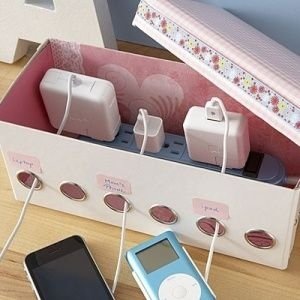 Via Ten DIY gadget charging stations ...
Make a charging station to keep all of your cables and chargers neat and in place.
24

DIY Geometric Wall Hanging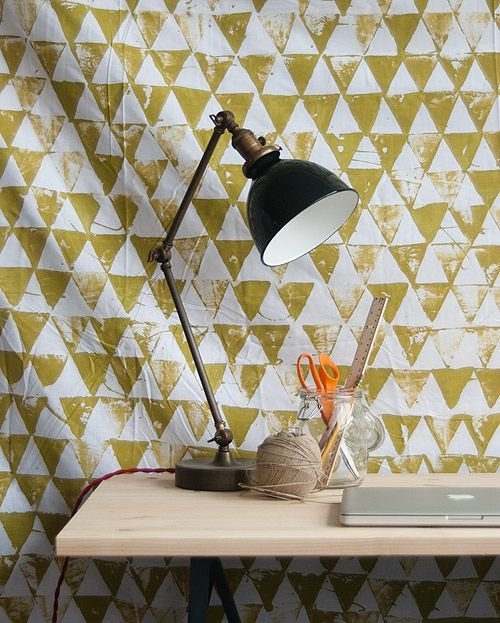 Via Dorm DIY: Geometric Wall Hanging
With just a few materials you can make a cool, geometric wall hanging that you can proudly display in your dorm room.
25

DIY Paint Chip Wall Art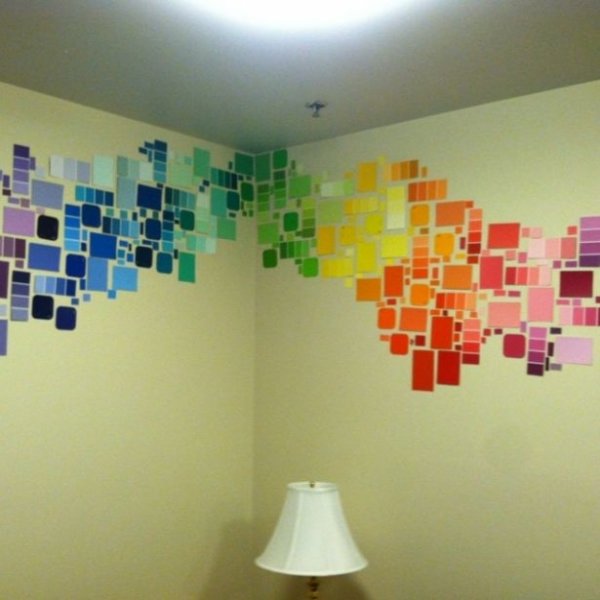 Via DIY Dorm Decorations
All you need are paint chips and some creativity to make a colorful wall art.
26

DIY Lamp Shade Makeover

Via I love lamp...finally! - Just ...
If you have a lamp you don't like, don't get rid of it, make it over!
27

DIY Canopy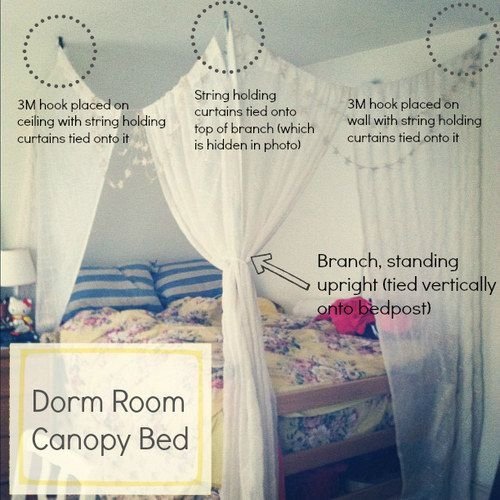 Via 37 Ingenious Ways To Make ...
Make your dorm room feel much more cozy by making your own canopy bed.
28

DIY Tape Picture Frames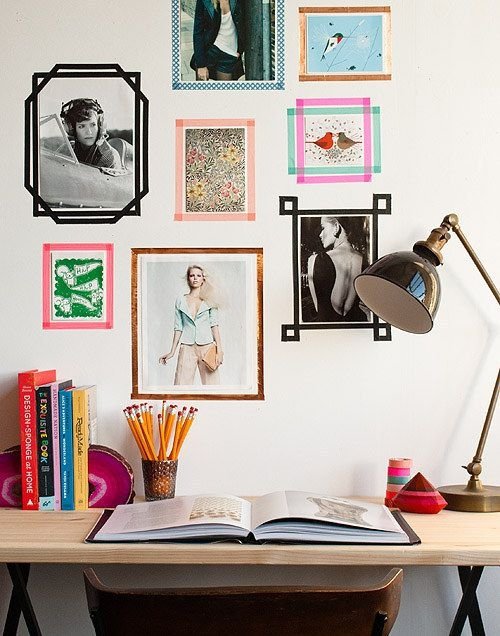 Via Dorm DIY: Tape Picture Frames
Surprisingly, tape can make super cute frames that are cheap and easy.
29

DIY Bedside Table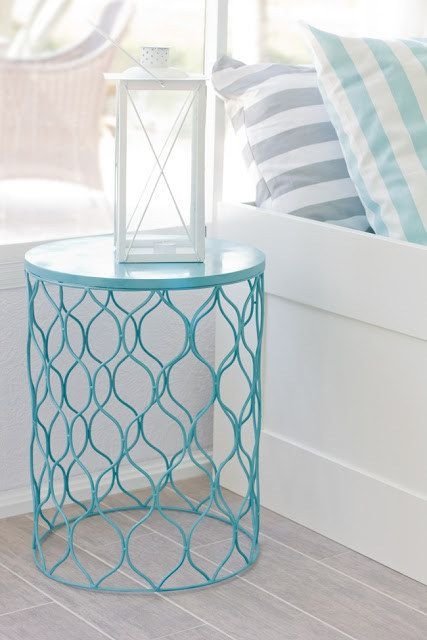 Via Home-Styling: Space to love - ...
Paint a large metal waste basket and turn it into a stylish nightstand.
30

DIY Shower Caddy Organizer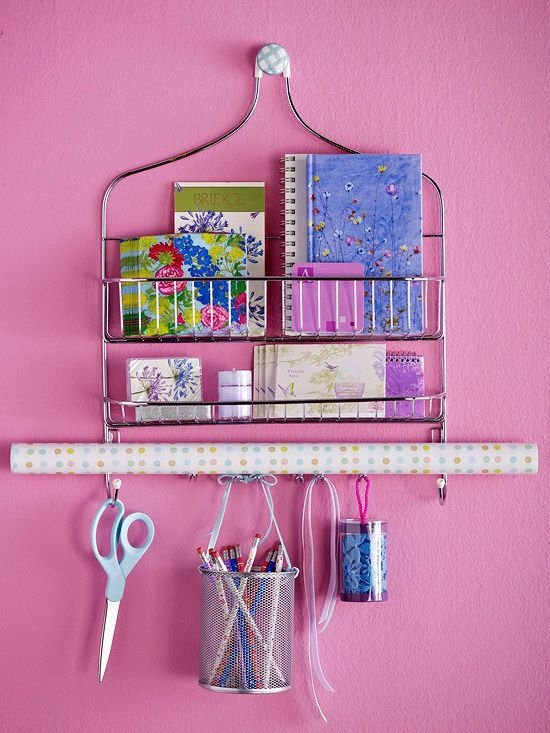 Via 37 Ingenious Ways To Make ...
Keep all of your necessities in order with a shower caddy! Genius!
31

DIY Laundry Bag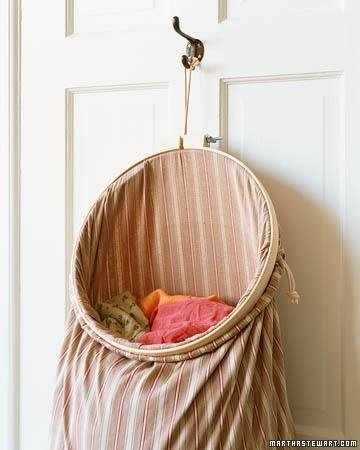 Via Organizing | How To & ...
A hanging laundry bag that's always open is a space saving must-have.
33

DIY Wall Decor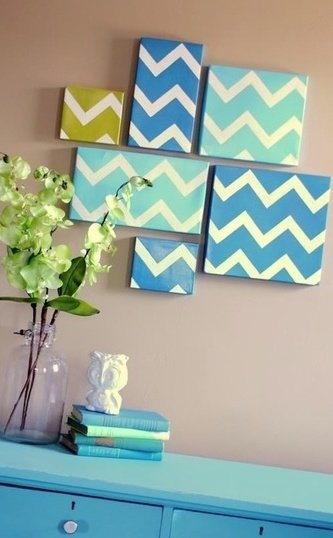 Via It's a cover-up
Who knew painted shoe lids made such fun wall decor?
34

DIY Gem Pushpins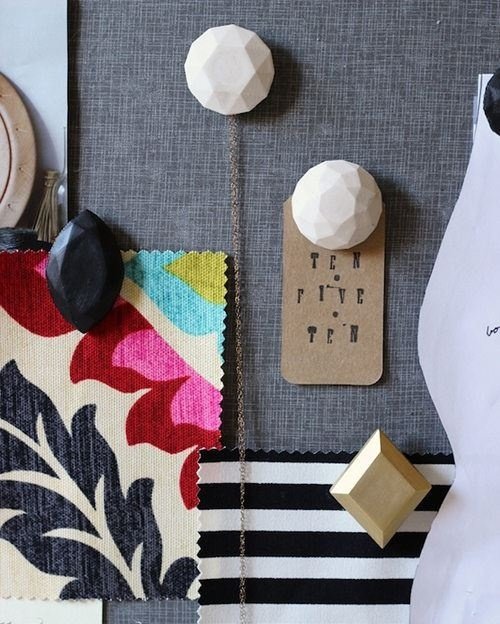 Via DIY Gem Pushpins
If you're making anything with a cork board, these gem pushpins will make a fun addition.
35

DIY Accessory Display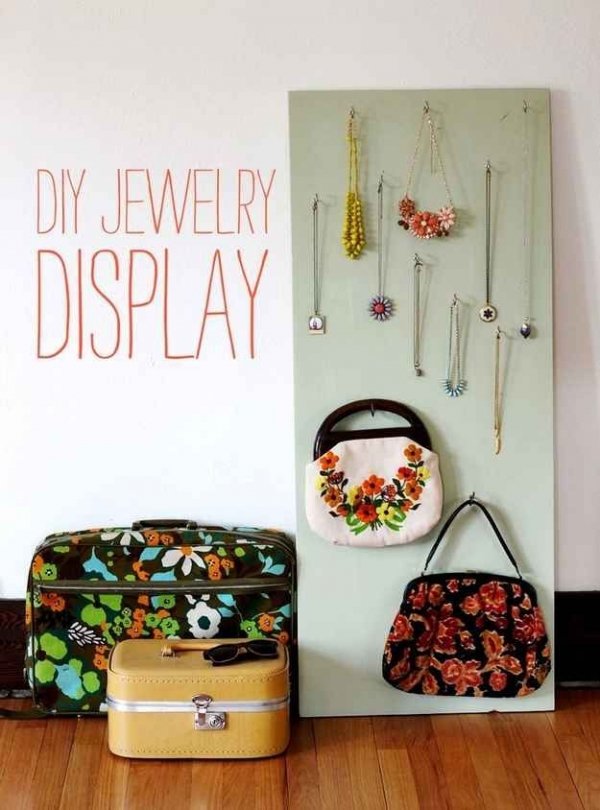 Via DIY Jewelry Display - A ...
Lastly, you can make a hanging display for jewelry or even bags as you can see. A great way to display and keep accessories organized and tangle-free.
No matter what your dorm room looks likes, hopefully you got some ideas on how to make it a little more your own. Did you see any projects that you'd like to work on? I hope you have a great school year!
Please rate this article