The wall décor you have in your late teens and early twenties is, usually, a bit fun and fancy free. Moving into your first real place gives you the opportunity to update your aesthetic and really find your style. Bearing in mind that wall décor gets pricey, I've included a bunch of wall décor ideas you can make yourself, though many examples are available in stores, as well. Updating your décor style doesn't mean getting boring or conforming, whether you create or buy. You're basically taking what you like and giving it a more modern twist, that's all.
Table of contents:
1

A Bevy of Butterflies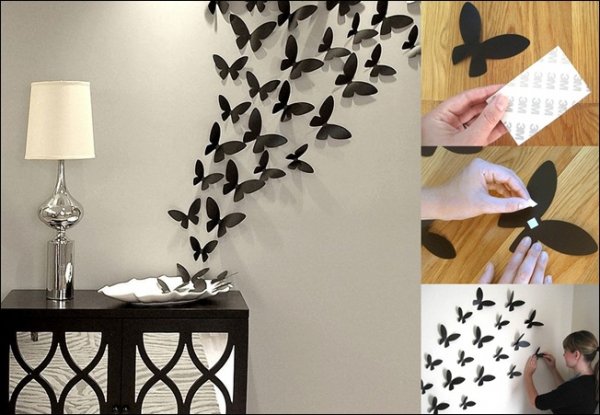 Source: worldinsidepictures.com
Butterflies often feature in dorm room décor because they're pretty and tend to be seen as feminine. I don't think there's anything so cliché about these dramatic, darling lepidopterae.
2

Or...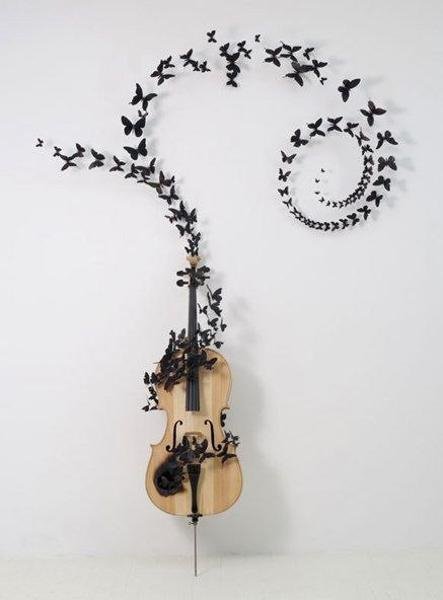 Source: worldinsidepictures.com
I'll be honest, I love this because of the violin.
3

Easily Update a Mirror Frame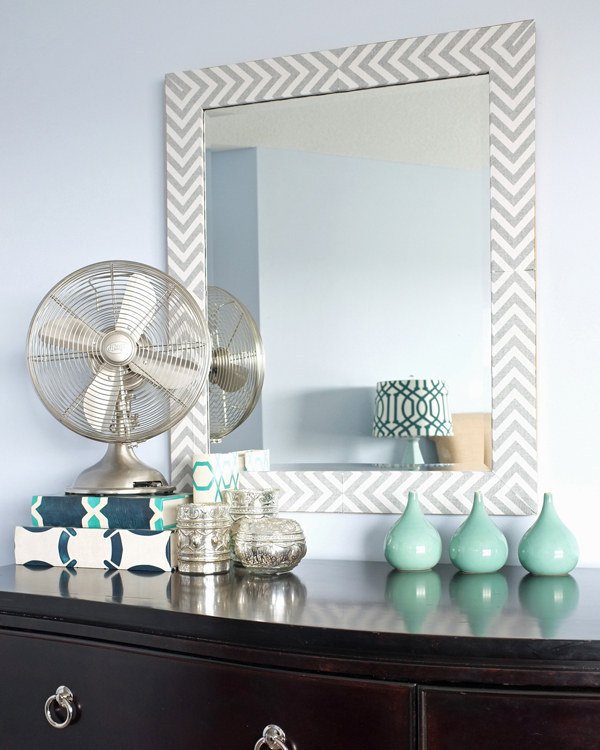 Source: tealandlime.com
Use Washi tape, craft paper, patterned duct tape, wallpaper … endless options, endless varieties, endless possibilities.
4

Fake an Anthropologie Favorite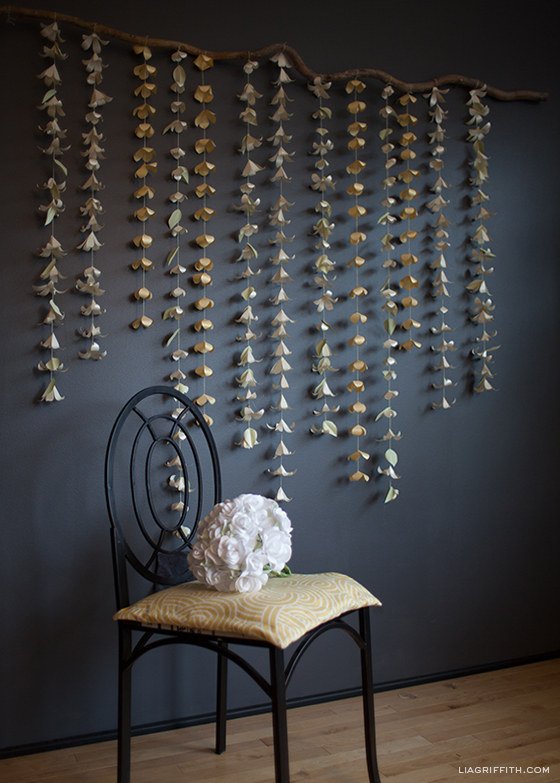 Source: liagriffith.com
Anthropologie is pricey whether you live in a dorm, your first apartment, or a house. It's so easy to make your popular garlands yourself for a sophisticated Boho chic vibe in your new, grownup place.
5

Hang a Shower Curtain Somewhere Other than Your Shower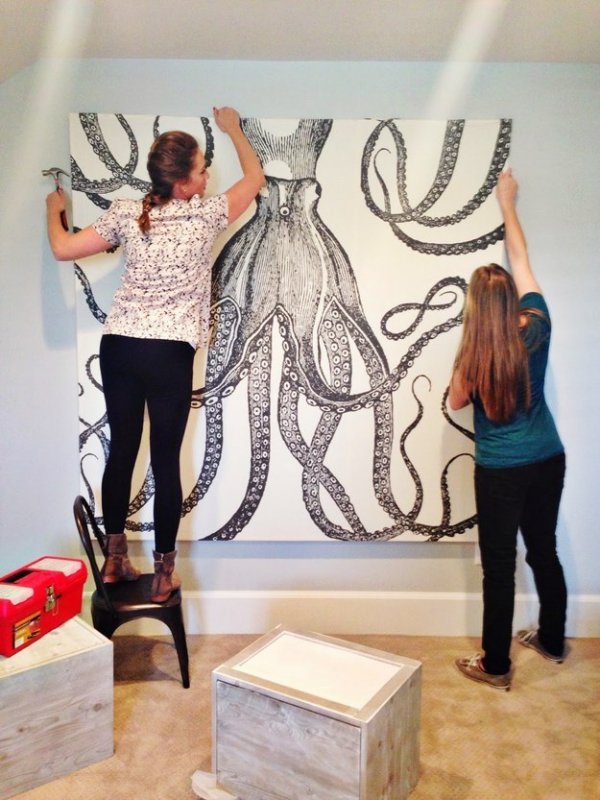 Source: 6thstreetdesignschool.blogspot.com
This is actually quite brilliant, especially since there are some surprisingly snazzy shower curtains out there. Protip: technically, you can use shower curtains as window treatments, too.
6

Fill Your Picture Frames with Something else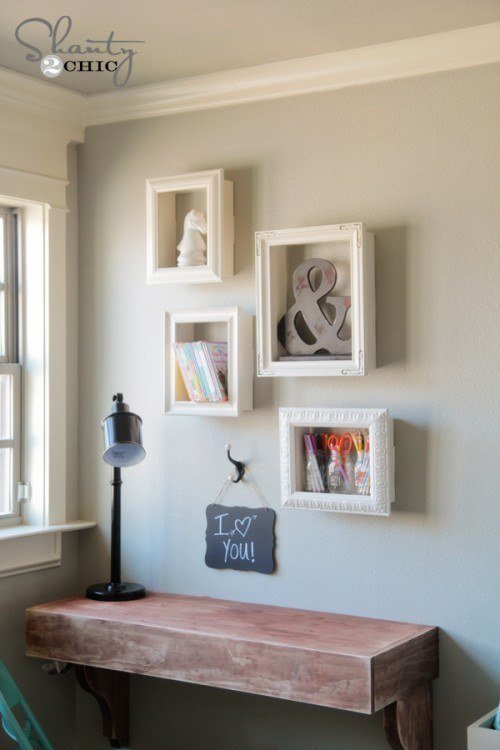 Source: shanty-2-chic.com
This is just one way to create updated wall décor using picture frames, but it's a particularly inventive twist.
7

Hang Your Shelves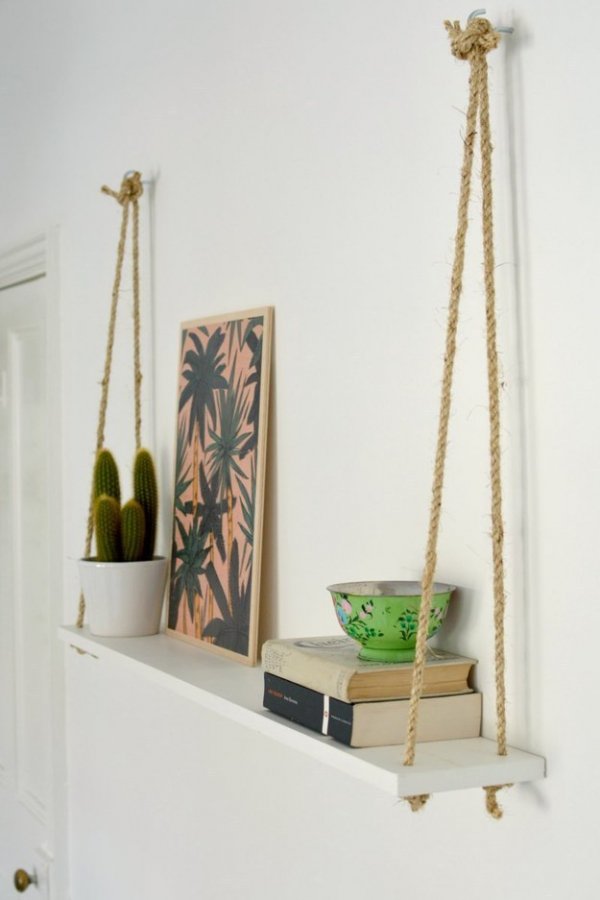 Source: burkatron.com
I guarantee all your guests will go mad for these shelves.
8

Copper Tape is a Thing and You Should Use It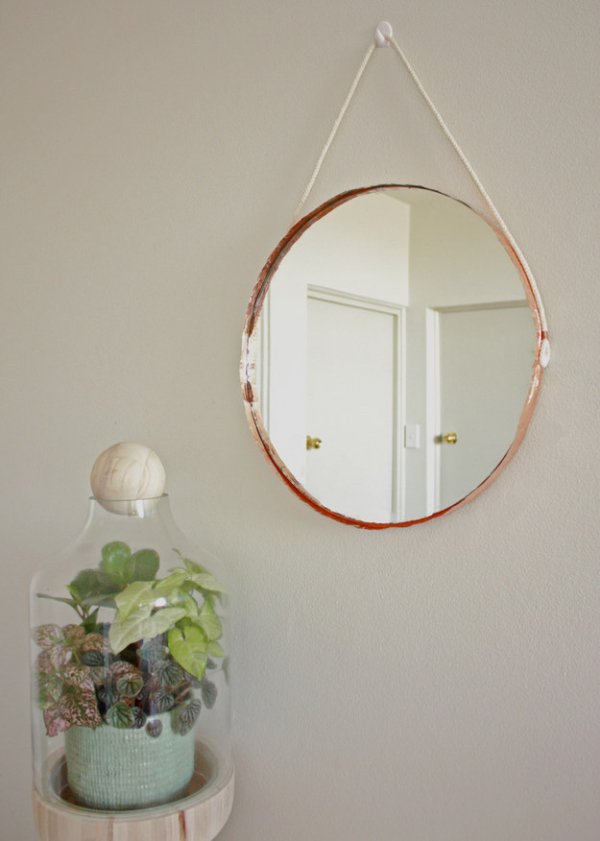 Source: makerssociety.com.au
Well, if that's your aesthetic. I think this is great for a rustic or industrial décor style.
9

Hang Your Plants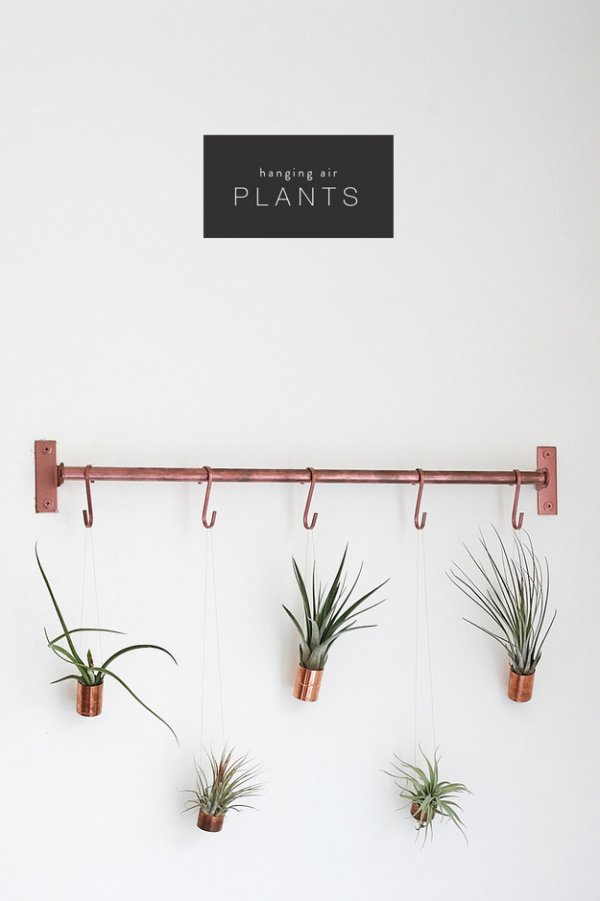 Source: gatheredcheer.com
Hanging things you wouldn't normally hang is an excellent way to decorate your walls in a way that's both sophisticated and whimsical.
10

Try Scrapbooking Paper without the Scrapbook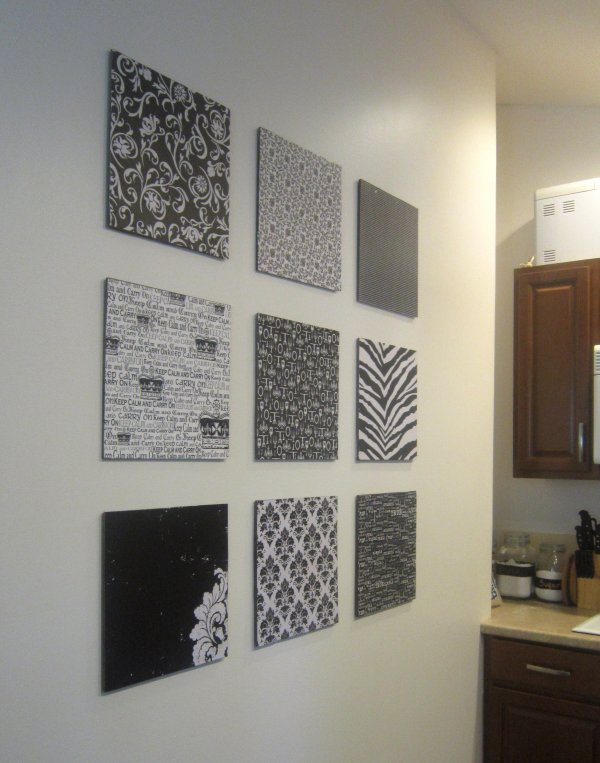 Source: mixedmethod.wordpress.com
Looks even better on the wall, doesn't it?
11

Go Retro with Colorblocking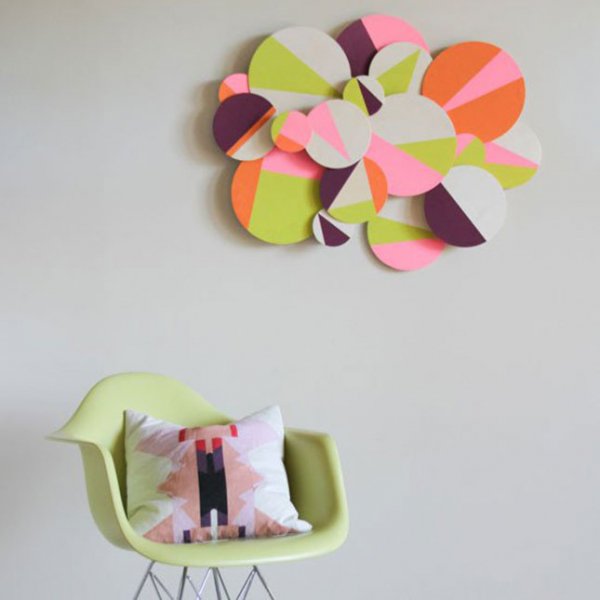 Source: curbly.com
Bright geometric pieces are perfect in clean, modern spaces.
12

Frame Your Old Scarves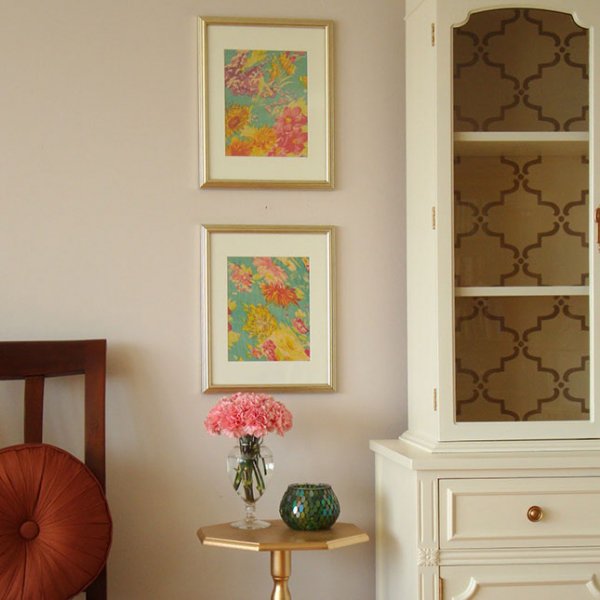 Source: honeysweethome.blogspot.ca
This would also work with old shirts, skirts, pants … you get the idea. Think about all those old clothes and accessories you love to death but simply never wear.
13

Show off Your Wanderlust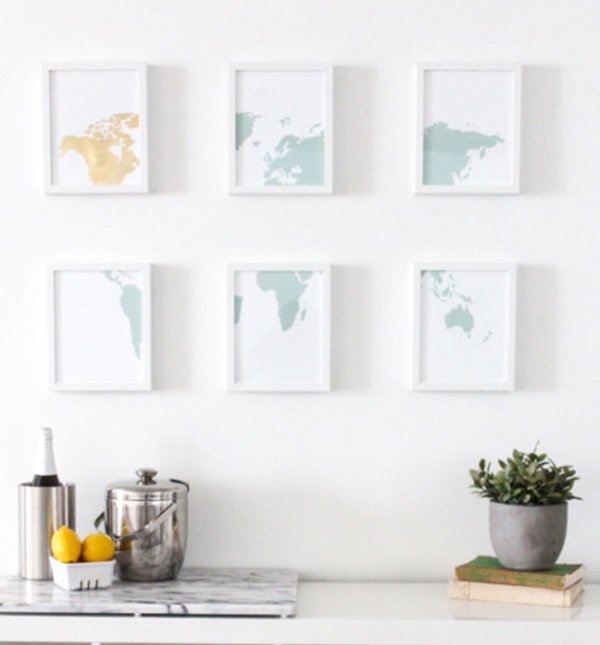 Source: sugarandcloth.com
Travel-inspired wall décor is always on trend. An alternate idea is to frame maps of the states or countries you've visited or want to visit.
14

Decorate with Tulle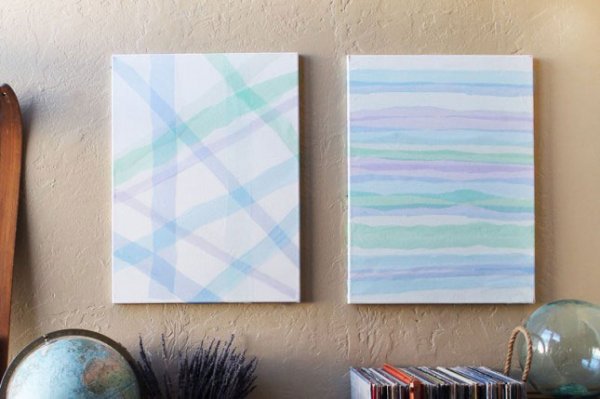 Source: brit.co
Did you know that tulle looks like watercolor on canvas? Me either. Since I can't even paint a straight line, I might have to try this.
15

Create All Your Canvases with Fabric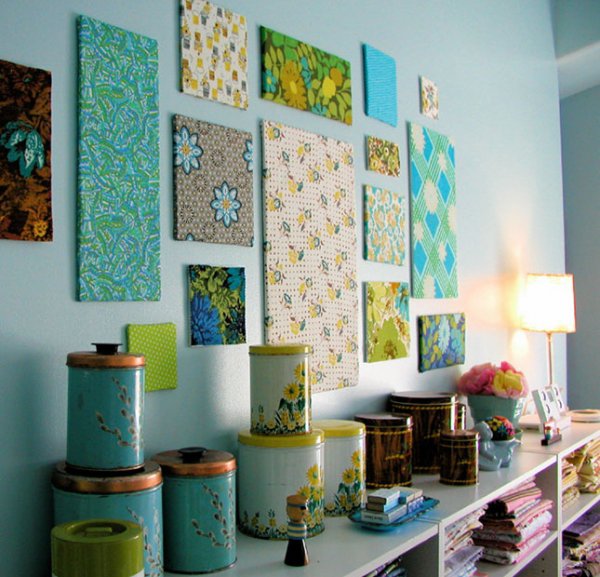 Source: belladia.typepad.com
It's quite easy, especially if you're not really great at painting. I'd love to have a wall like this. It makes a stunning statement!
16

Update Your Inspirational Art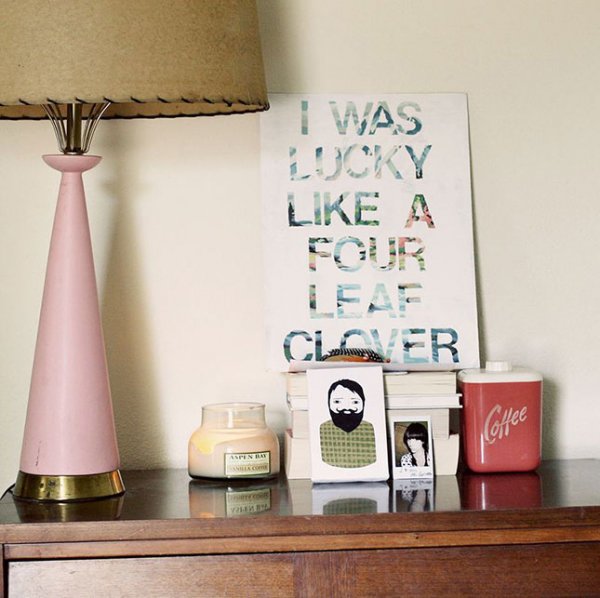 Source: abeautifulmess.com
Instead of the posters featuring song lyrics, poems, and quotes that covered your dorm room walls, turn to eye-catching, updated art pieces.
17

Make Your Own Starburst Mirror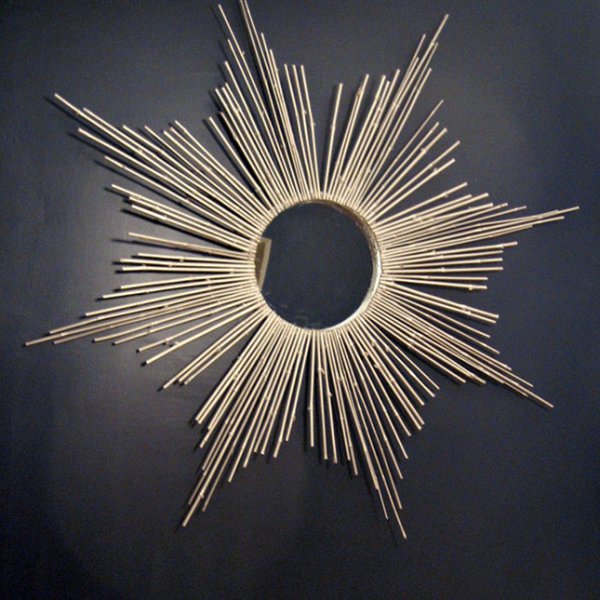 Source: tenjuneblog.com
Instead of glow-in-the-dark constellations on the ceiling, bring the cosmos to a mirror or even a clock, which you can easily make yourself.
18

Frame All Your Important Keys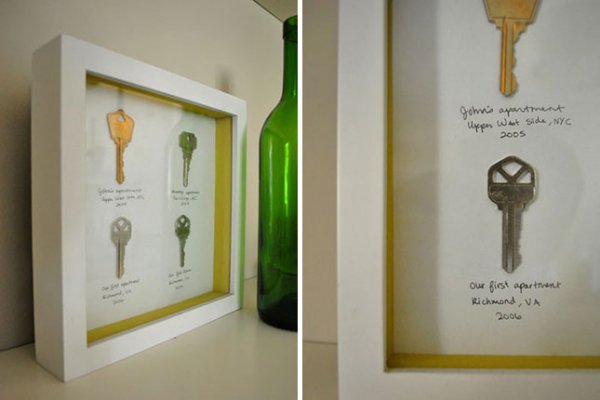 Source: younghouselove.com
This is a lovely idea, especially if you're moving out of your dorm or your first apartment. You can add to it forever, really – the key from your first car, the first key you exchanged with a lover … I mean, if you don't give it back. Which you should. Whatever, this is a really romantic idea if you don't scratch too far below the surface.
19

Put Your Ancient CD Cases to Use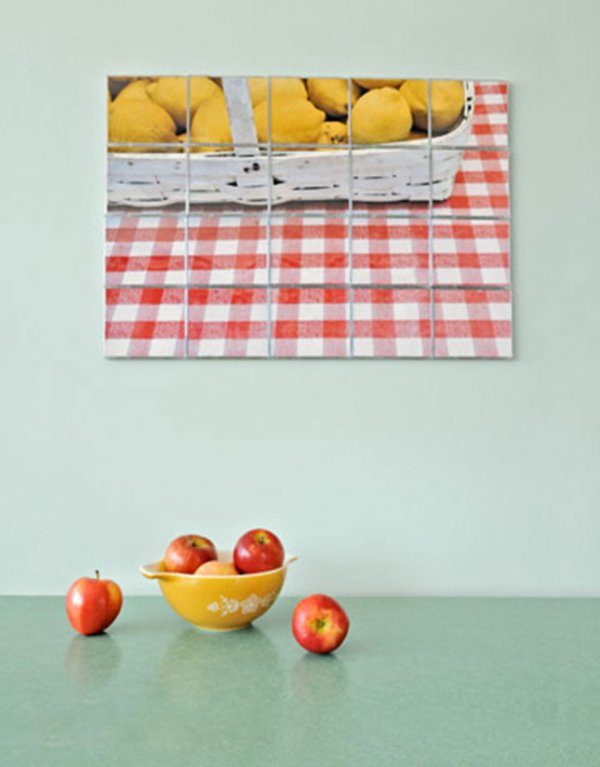 Source: countryliving.com
You're essentially using them as picture frames to create something like this. This is stellar.
Moving into your first new place is so exciting, especially if you've been in a dorm room for several years. Decorating is half the fun, but remember, you don't have to give up your whimsy. You're just updating it a little.
Please rate this article