When you hear the words DIY watercolor projects, you likely immediately think of wall art. They're great, don't get us wrong. But they are all too common. If you're in the mood for whimsical DIY watercolor crafts that will not go up your wall, check out the following projects. They're wonderful for home décor and for gift-giving, too. Take note that a good number of these are simply watercolor-inspired since you will be using materials that may not work well with actual watercolor paints.
---
1

Make Flowers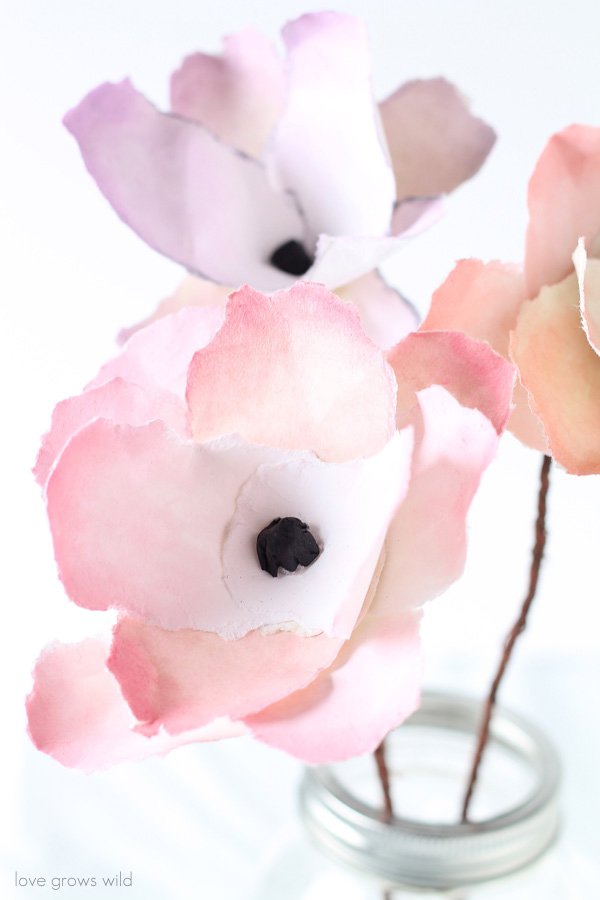 How gorgeous are these DIY watercolor flowers? This is my favorite from this list and I am seeing myself making a bunch of these in the near future. If you like them as much as I do, you will need paper, watercolor, paint brushes, scissors, floral wire, floral tape, and hot glue. This is a simple DIY that will likely take you only about half an hour.
Source: lovegrowswild.com
2

Paint Fabric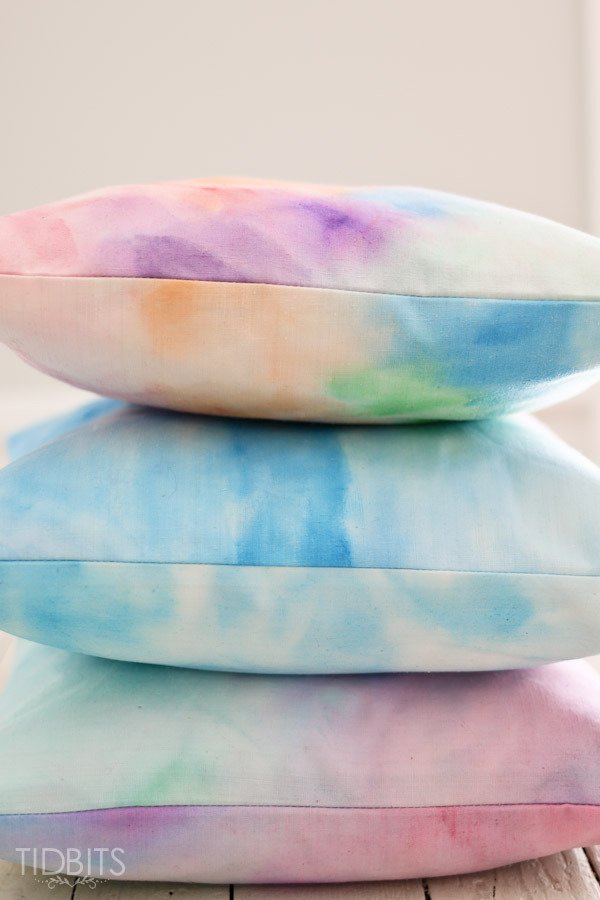 These watercolor pillows are calling out my name. For those who like to sew, this is a fun fabric-customization project that you will absolutely enjoy. Actual watercolor paints were used for these pillow cases. Add a bit of fabric medium (Martha Stewart carries some) and your paint will become perfect for textile. You will also be needing lots of water and some paintbrushes.
Source: tidbits-cami.com
---
3

Paint Some Plates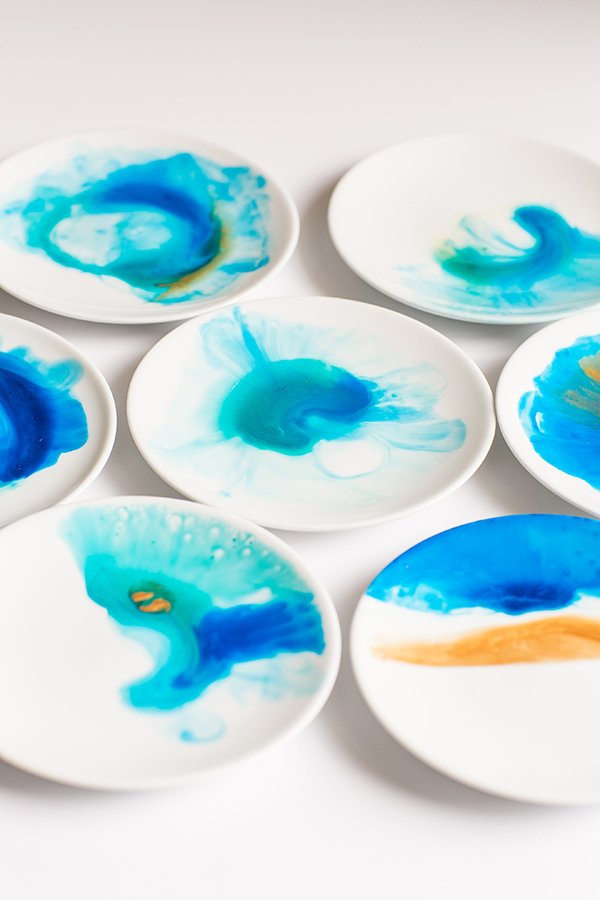 I don't think you can convince me to eat from these DIY watercolor plates. I feel that they're too pretty for dining use. To give some dinnerware a watercolor-inspired makeover, you will need porcelain plates, water-based porcelain paints, and some thinner. Dilute some of the paints in thinner until you get a watercolor-like consistency. Paint your plates and then let dry for 24 hours. Once dry, bake them for 35 minutes at 300 degrees. They will now be cured and ready for use.
Source: sugarandcharm.com
---
4

Make Pretty Notebooks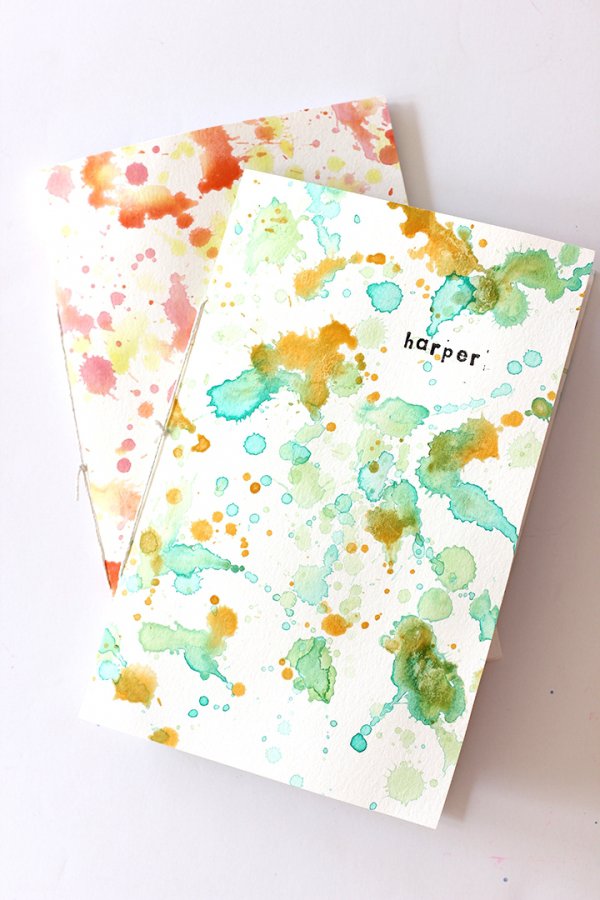 These DIY watercolor notebooks are so fun and easy to make. You will probably end up making a dozen of these. They'll make for great gifts, so that's okay. To make some, you will need watercolor, paper, scissors, and needle and string. For the cover we suggest using watercolor paper. The thicker, the better.
Source: aliceandlois.com
---
5

Light up in Color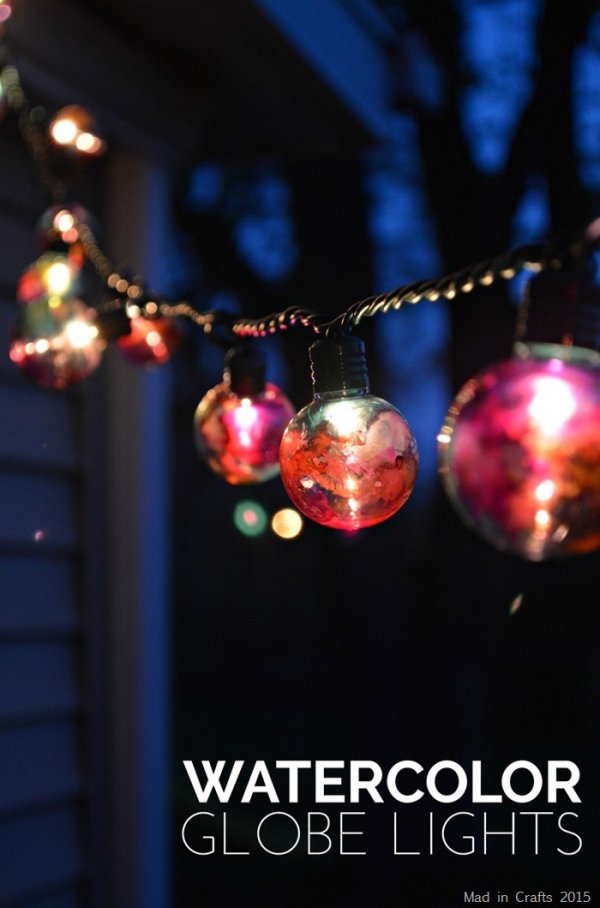 These are absolutely gorgeous. The watercolor effect is made possible using alcohol ink and canned air. Basically, you cover the bulb surface with drops of alcohol ink and then spread the color around using the canned air. Do this until you're satisfied with the overall look. Repeat until you "color" all bulbs. Easy, messy, but super fun.
Source: madincrafts.com
---
6

Give a Wooden Clock a Makeover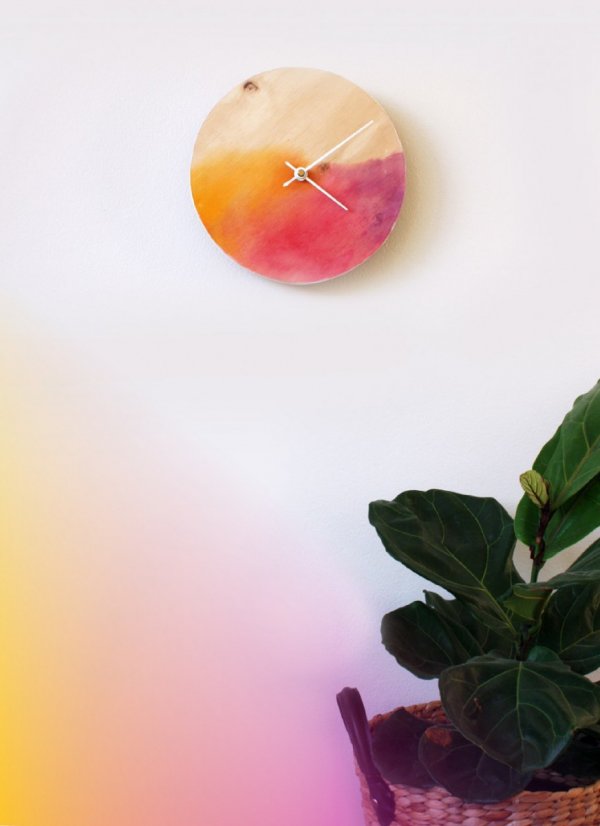 This DIY clock is so pretty! To make your own, you will need a round piece of wood with a center hole, a clock mechanism, watercolor paints, and some paintbrushes. This particular DIY clock was assembled and painted from scratch but you can also use this fun watercolor project on something store-bought. You just need to remove the cover and then replace the clock backing with watercolor painted paper.
Source: makerssociety.com.au
---
7

Paint Pretty Mugs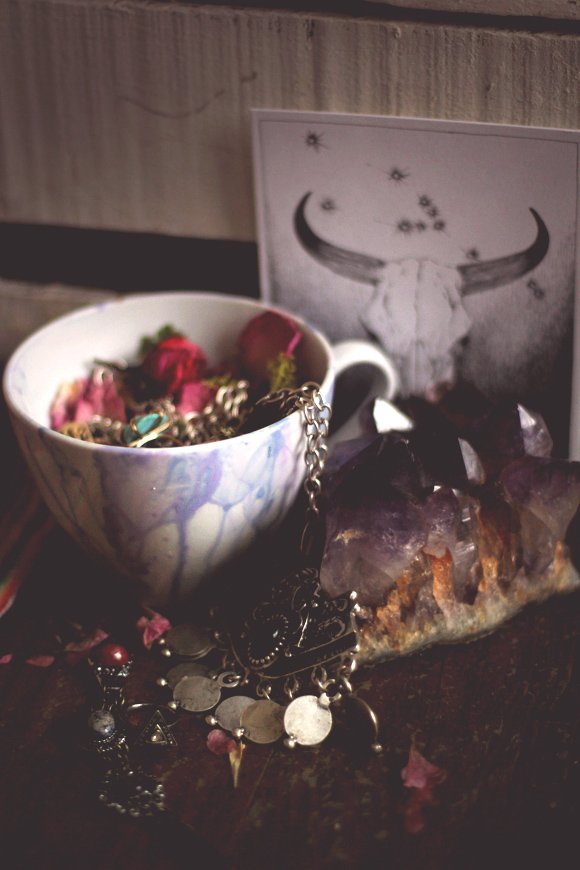 This DIY watercolor project is very similar to the plate idea. Instead of making swirls on the porcelain surface, you will be using your watered down porcelain paint to make drips on the exterior of your mug. Combine colors or let them touch here and there for a beautiful watercolor effect.
Source: blog.freepeople.com
As you can see, watercolor works well on things other than wall art. Go ahead and pepper your home with many watercolor-inspired pieces. Create some for the kitchen and some for your home office. And if you're feeling generous, use these ideas to make whimsically gorgeous gifts.
---
Comments
Popular
Related
Recent