Bet ya thought that light bulbs are pretty uninspiring things - right? Hold that thought until you've seen these crafts. You'll be amazed at the things you can do with light bulbs.
Table of contents:
1

How to Hollow out a Light Bulb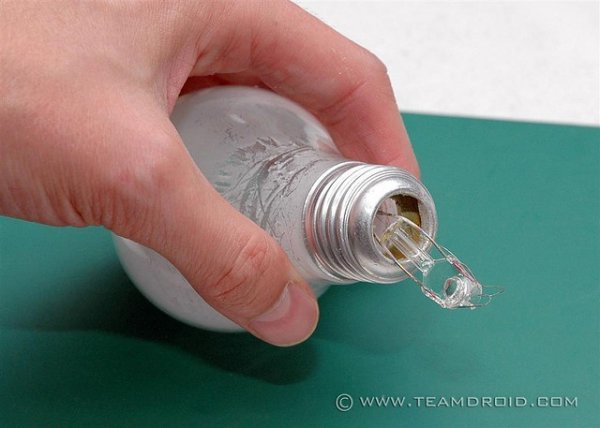 Via DIY Hollow Out A Light ...
Start with the basics
2

Sharpie Doodle Light Bulbs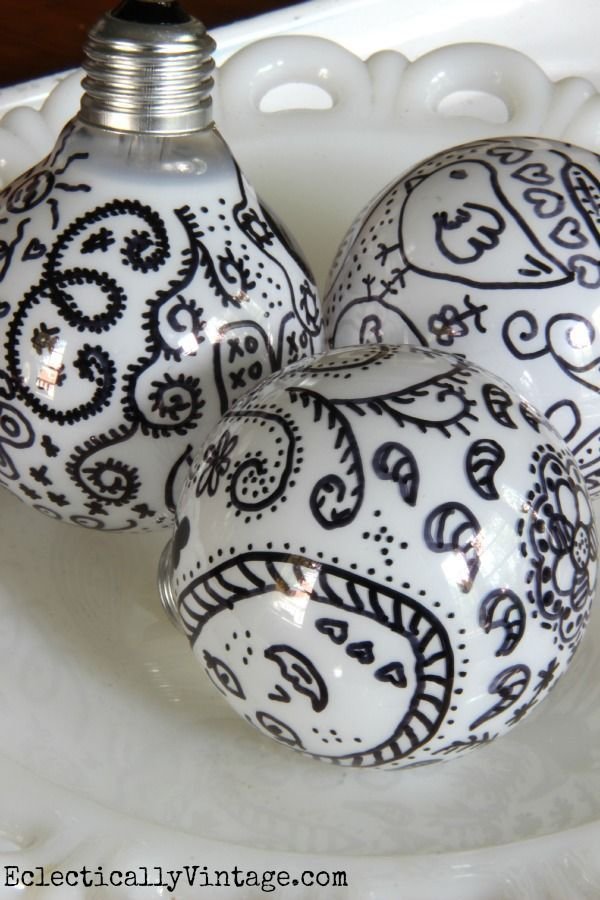 Via DIY Roundup: 25 Easy and ...
3

Marimo Terrarium Light Bulb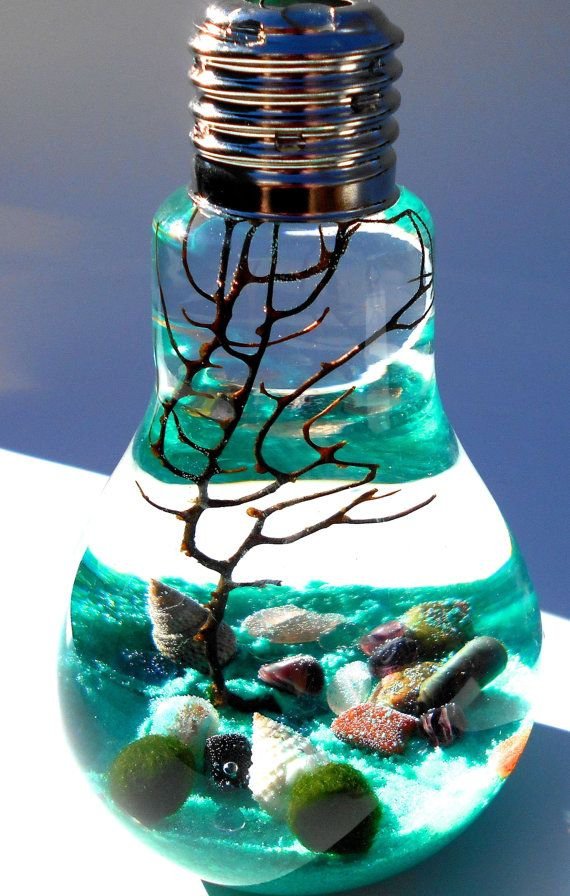 Via Marimo terrarium, lightbulb terrarium, Aqua ...
4

Christmas Ornaments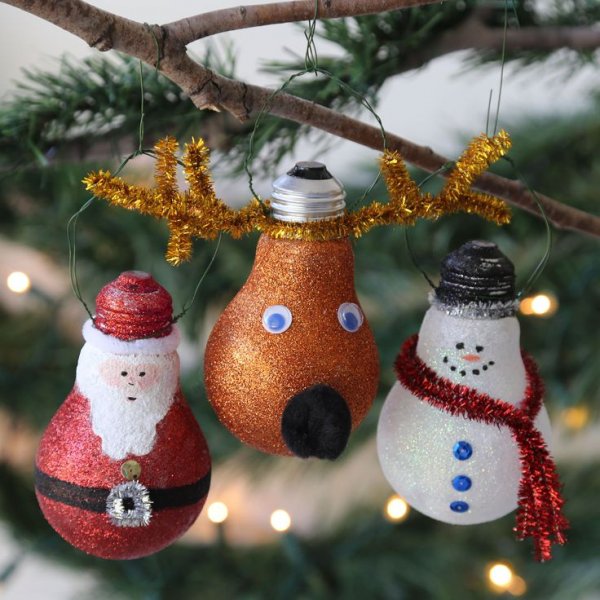 Via Bulk Christmas Craft Idea: Glittery ...
Check out Pinterest - there are some fabulous Christmas ornaments made from light bulbs.
5

Cover a Light Bulb with a Doily and Spray Paint It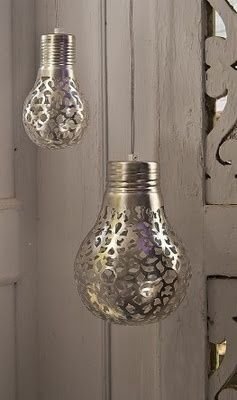 Via How to Paint Glass Light ...
Do this to "live" light bulbs. The pattern will shire on to the walls.
6

DIY Hot Air Balloon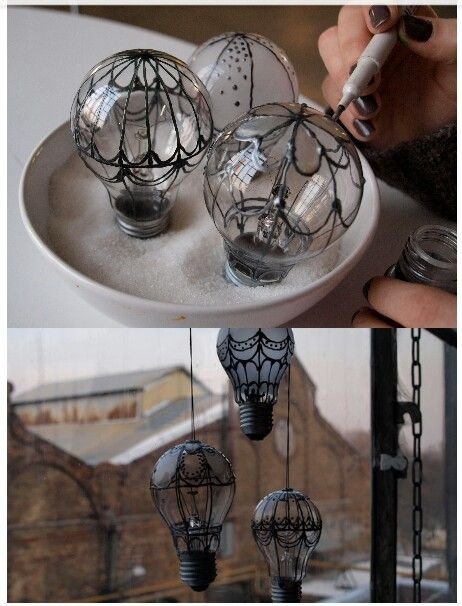 Via Brainstorm: Hot Air Balloons
You could paint them too.
7

Cover Them in Glitter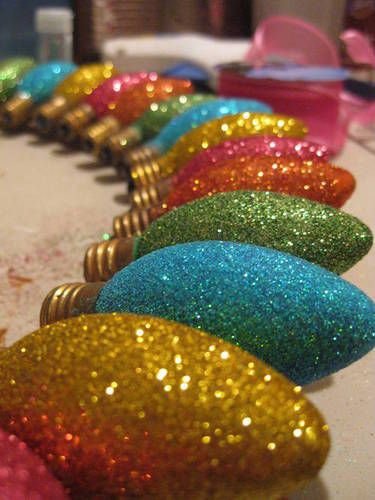 Via The 36th AVENUE | 25 ...
You can then fill a huge vase with them or attach string and hang on your tree.
8

Make into Modern Ornaments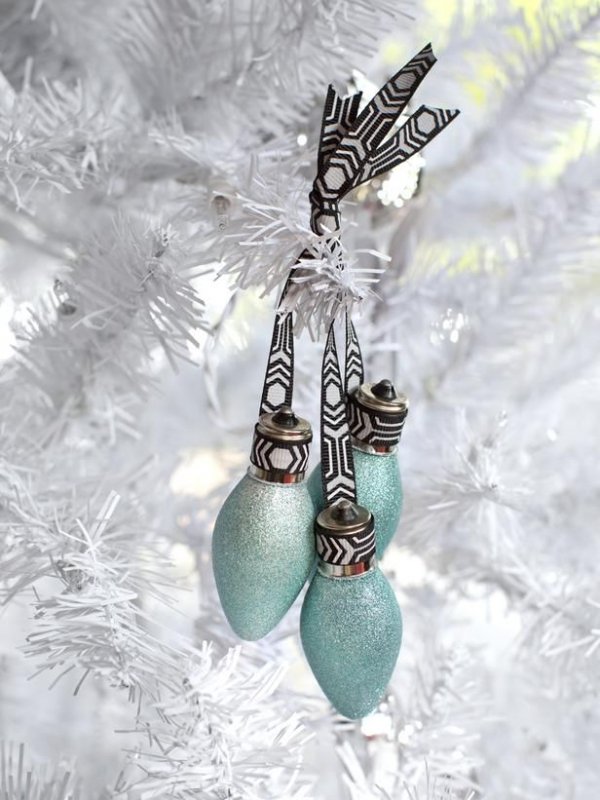 Via Modern Handmade Holiday Decor
Get creative with your own designs.
9

Vintage Christmas Light Wreath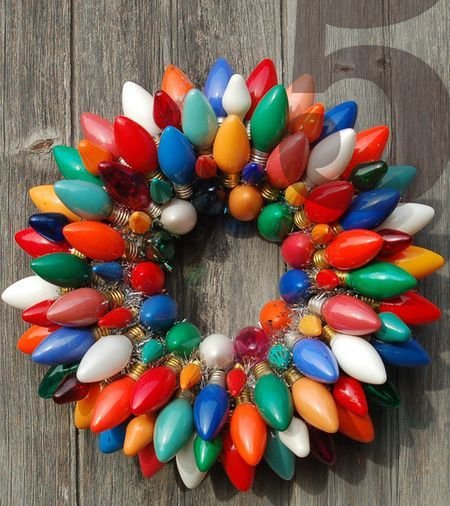 Via Gettin' By
A great way to use up old strings of lights.
10

Paint a Light Bulb

Via Lightbulb 1 by Glitchness on ...
The effect is amazing.
11

DIY Light Bulb Vase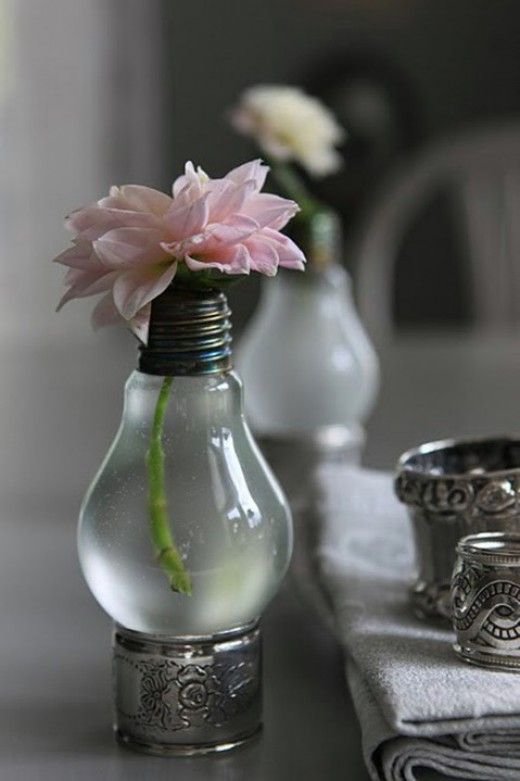 Via List of top 15 easy ...
wouldn't this look fab on your windowsill?
12

Unique Gift Package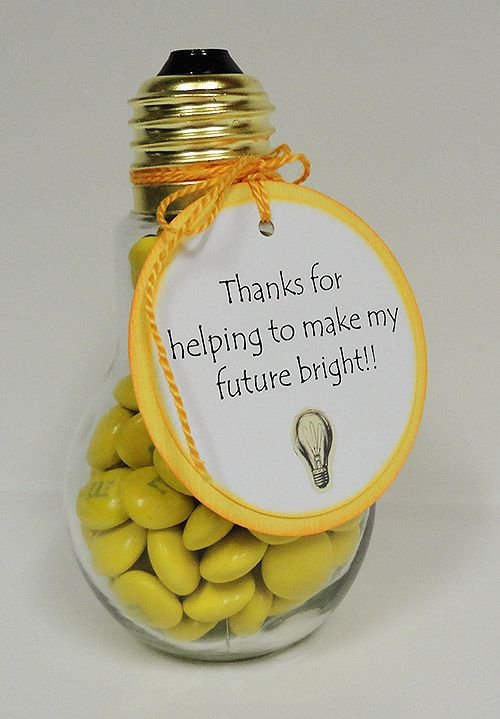 Via 20+ Awesome Upcycled & DIY ...
Fill with candies, a hot chocolate mix or bath salts.
13

Plants in a Light Bulb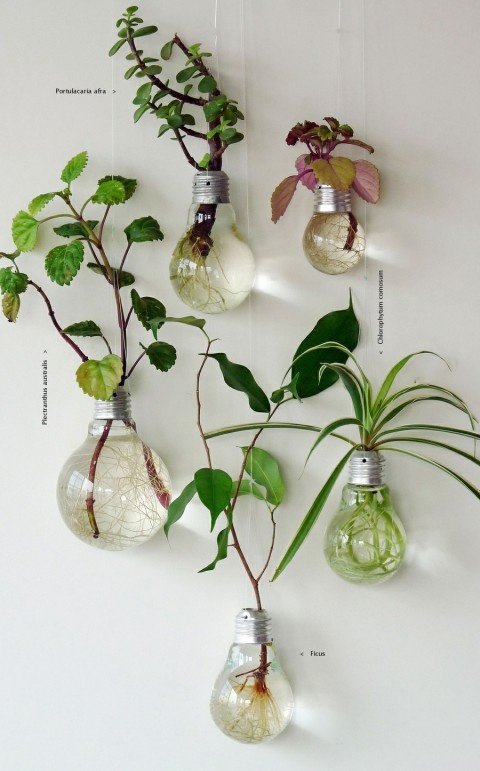 Via 26 Mini Indoor Garden Ideas ...
How cool is this?
14

Light Bulb Money Holder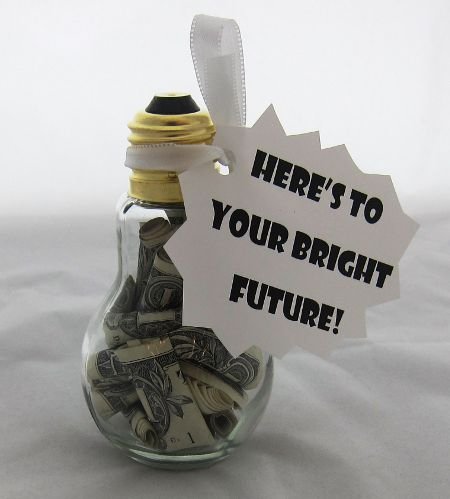 Via Light Bulb Crafts - Think ...
A cute way to save money.
15

Wire Necklace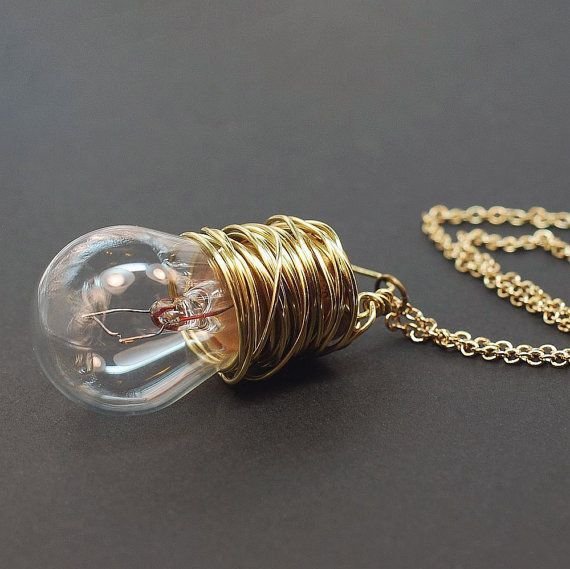 Via Steampunk Necklace- Brass Upcycled Light ...
Light bulb crafts use all sizes of bulbs.
16

DIY Earrings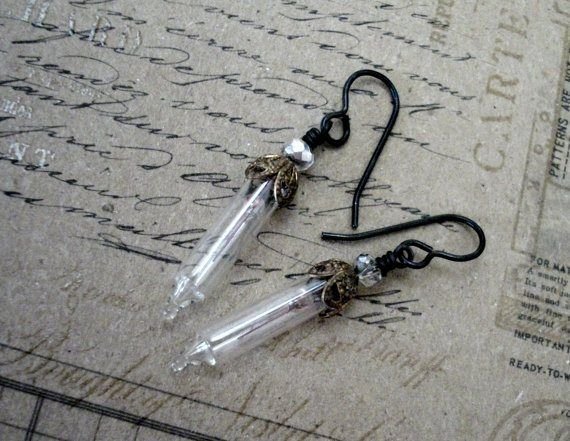 Via Upcycle This! 15 Ways to ...
Even small bulbs!
17

Sweetheart Bulb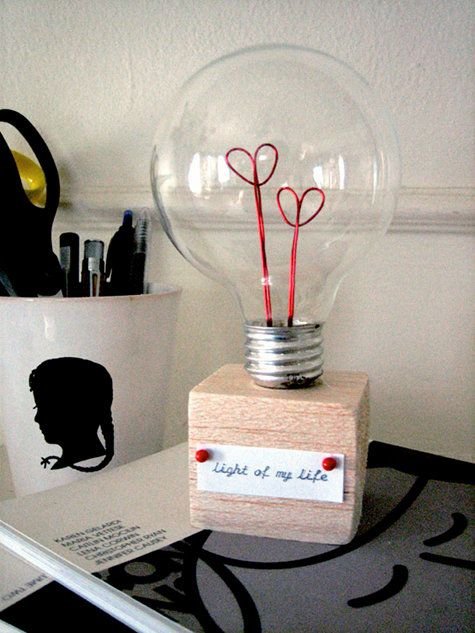 Via Bright Ideas: 20 Lightbulb Projects
Aww - who wouldn't love to receive this?
18

Make a Unique Piece of Sculpture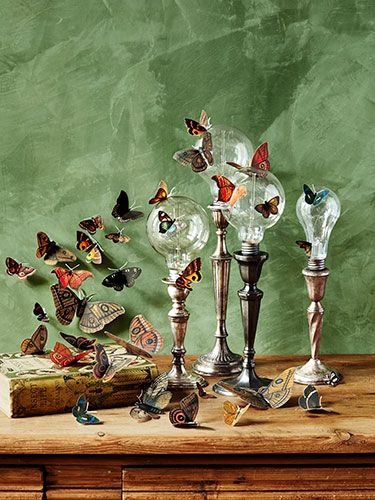 Via 6 Halloween DIYs Based on ...
Old candlesticks and light bulbs. Who'd have thought?
19

Spikey Christmas Decor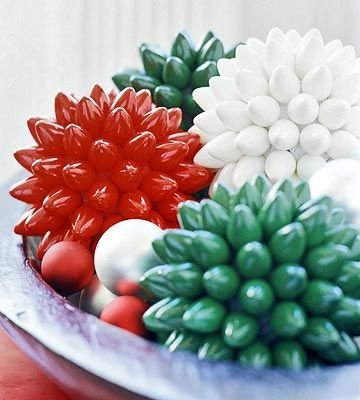 Via Nontraditional Centerpieces
Make these by sticking bulbs into Styrofoam balls.
20

Make Something Fun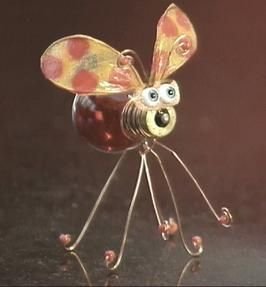 Via How to Make a Bug ...
Make whimsical things to make for the sheer fun of making them.
21

Light Bulb Jack-o-lanterns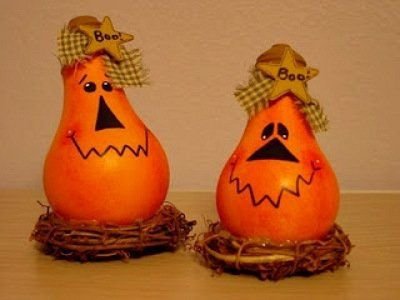 Via The Best Light Bulb Crafts
A great alternative to pumpkins.
22

Garden Stakes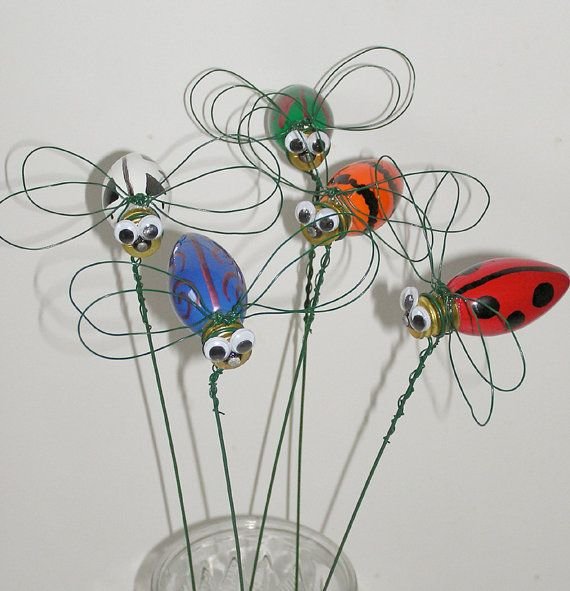 Via Hand painted glass bulb bug
Such a fun way to decorate the garden.
23

Light Bulb Terrariums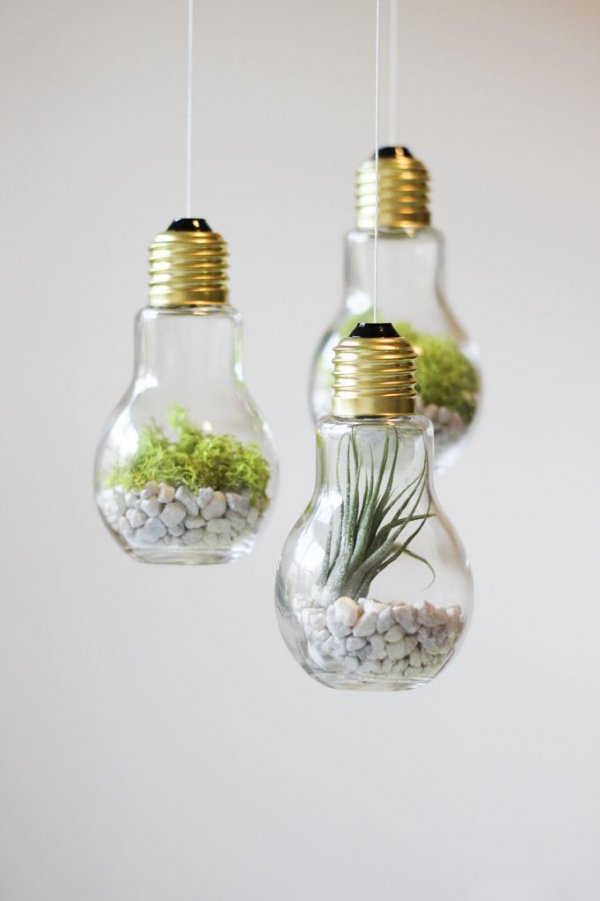 Via DIY Lightbulb Terrariums - CLAD&CLOTH
Make these with air plants.
24

Make a Work of Art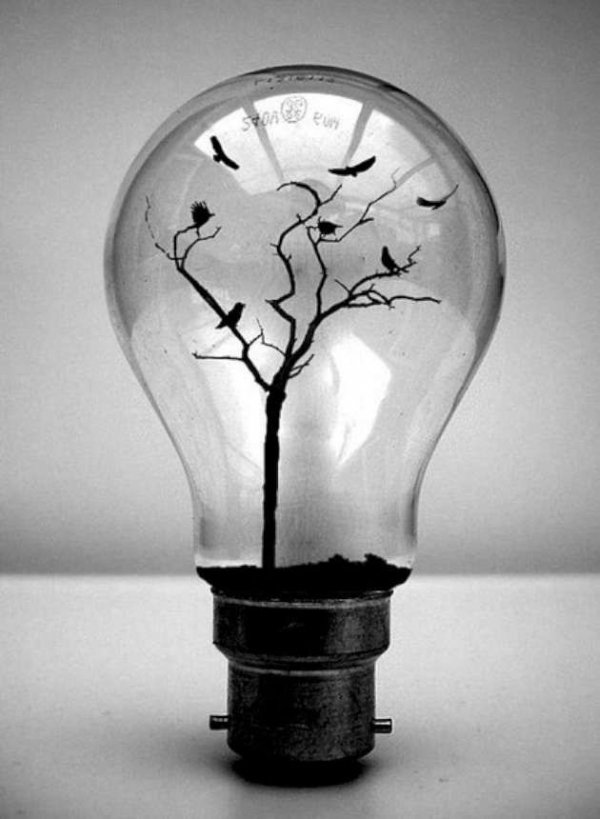 Via Vitamin-Ha – light-bulb crafts (14 ...
The great thing about this sort of craft is that it's ready for display.
25

DIY Upcycled Light Bulb Centerpiece

Via 3 Crazy Things To Do ...
Well, if you can get your hands on an old sugar mould ... why not?
26

Garden Mobile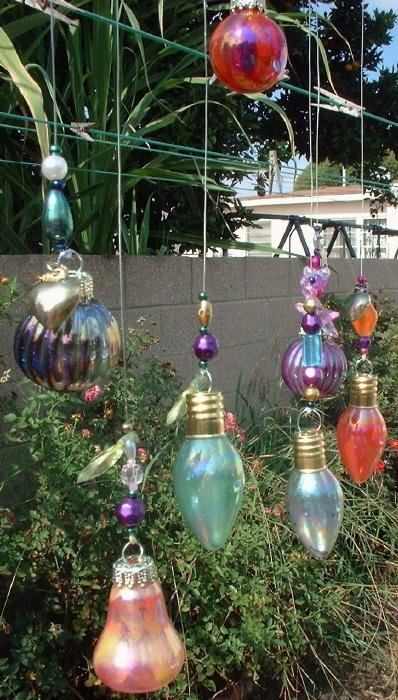 Via Dishfunctional Designs: Things You Can ...
It's made with nail polish!
27

DIY Light Bulb Candle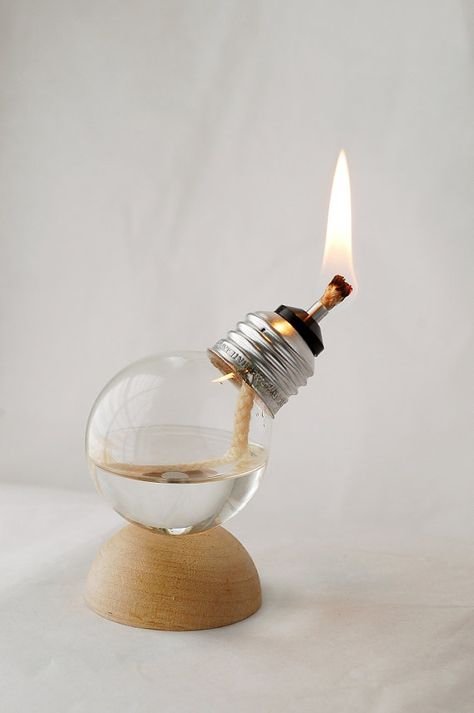 Via Light Bulb Lamp
It's actually an oil lap. It's stunning simple. I love it.
28

Get Crafting for Easter
Via The Best Light Bulb Crafts
Light bulbs are perfect for rabbits!
29

Holiday Topiary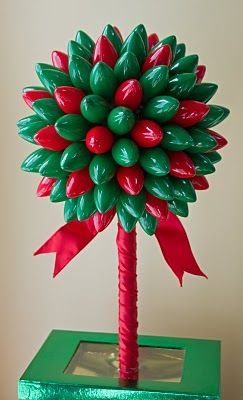 Via Holiday Topiary - DIY, Yes ...
Another great use for old holiday lights.
30

Small Hanging Flower Containers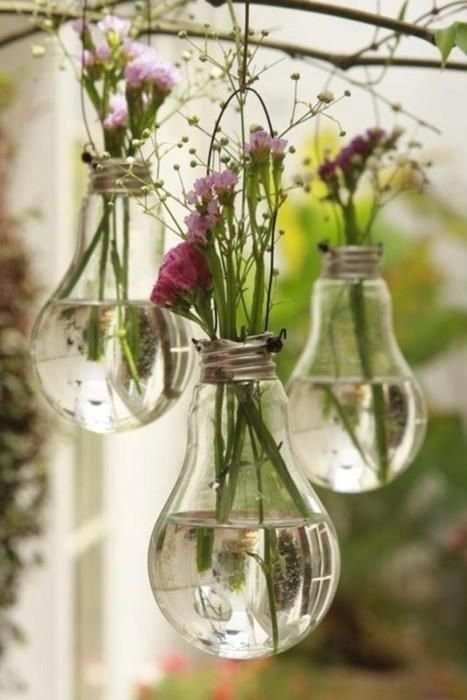 Via Family Craft Projects that Make ...
You could use them as singles or clump a few together.
31

Awesome Coat Hook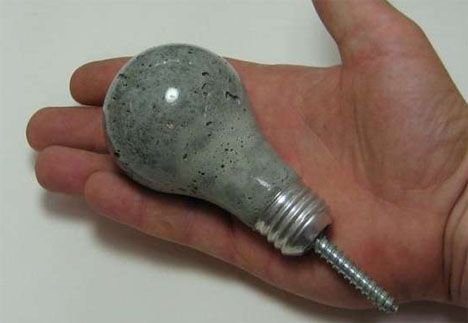 Via Hooks
Filling a light bulb with concrete is ingenious.
32

Light Bulb Hot Air Balloons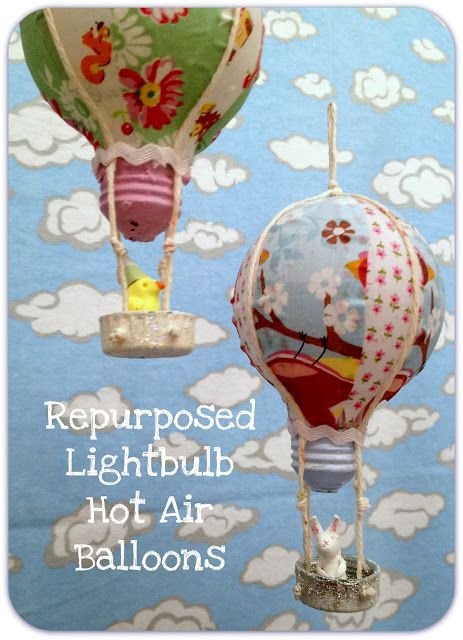 Via Light Bulb Crafts - Think ...
Make a really cute mobile or hanging decoration for the nursery.
33

Light Bulb Pears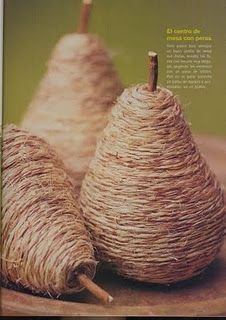 Via Here in the Waiting Place: ...
Light bulbs wrapped in twice make pretty, rustic ornaments.
will you ever look at light bulbs in the same way again?
Please rate this article