There are so many things to do with mason jars. I mean, I used to wonder what on earth had made them so popular, and now I have a Pinterest board dedicated to cool mason crafts that I haven't got round to trying yet. They're versatile, perfect for styling and they make a great DIY gift! Here are some of my favorite things to do with mason jars. Give them a try!
---
1

Mobile Manicure…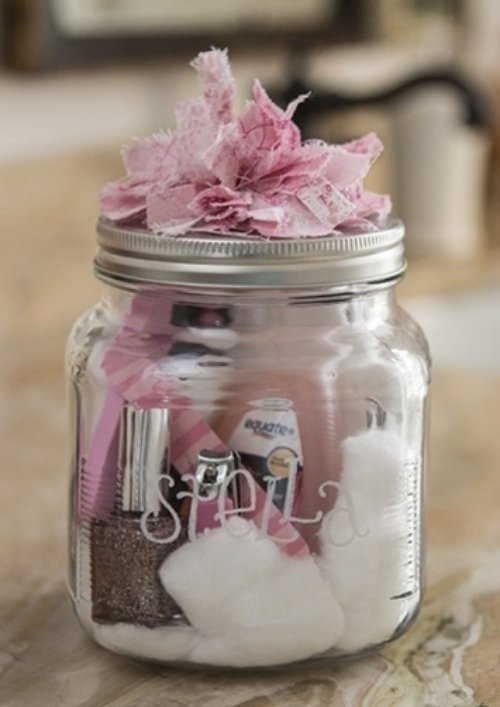 One of the easiest things to do with mason jars is to turn them into a Manicure in a Jar. Collect up all the things that you'd need for a manicure – a cute nail polish, nail clippers, files, nail stickers, a nail art pen, cotton balls, whatever you can think of. Then grab some colorful tissue paper. Arrange the manicure kit around the inside of the jar, and add in the tissue paper to hold everything in place. Draw or make a cute label, and you've got a personalized gift that's cheap and impressive.
2

Garden in a Jar…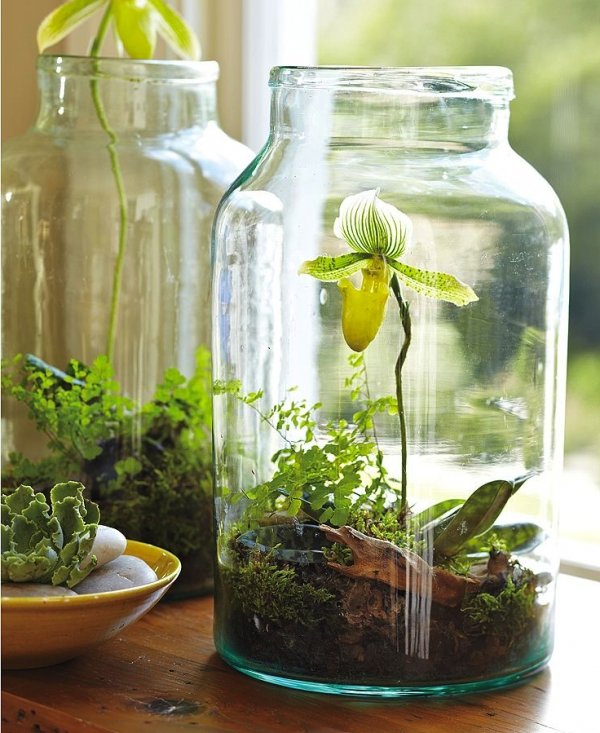 Do you have green-fingered friends or family? A garden in a jar is a great present for them. Gather up some cute small plants, stones, mud and gravel. Pour the mud in first, with a layer of gravel if you like, and plant the plants into it. Decorate with colorful stones. You can easily fit three or four cute, colourful plants into a big jar! Then make some garden-themed tags to decorate the mason jar with. Win.
---
3

Hot Chocolate Set…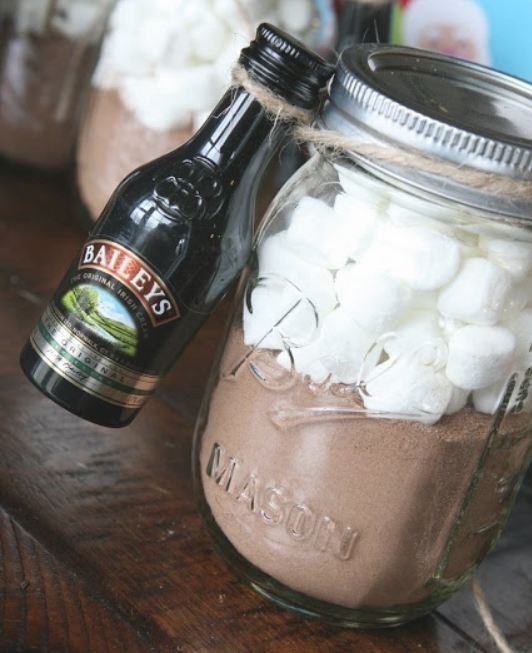 Invest in some good quality hot chocolate, and put half into a mason jar. Add in anything that would make hot chocolate taste amazing – I'm thinking marshmallows, a little bottle of whipped cream, a packet of sprinkles…then decorate the jar with reindeer eyes and nose, and use some fabric to seal the top. Just add reindeer antlers, and you're done! Reindeer hot chocolate.
---
4

Survival Kit…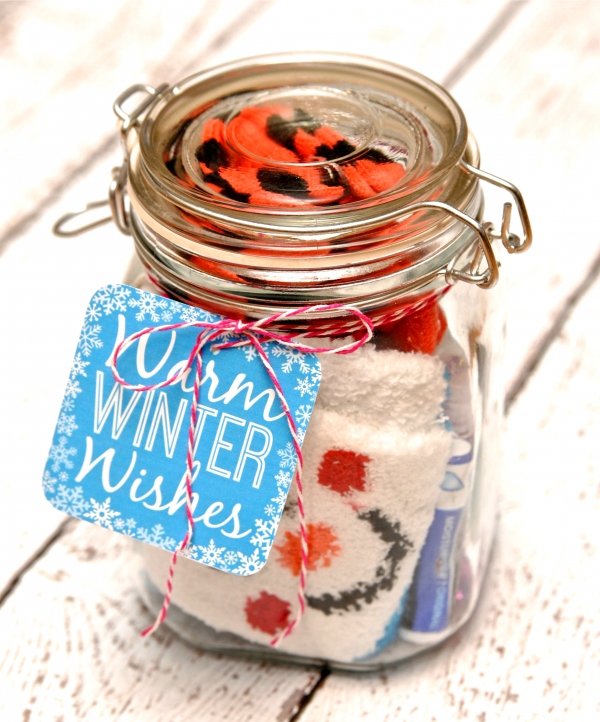 Whether it's a kit to help a family member survive the holiday season or for exams, stress or any other situation, survival kits are awesome. Collect up a tiny blanket and a small bottle of wine. Sweeties are a must-have, and you could add a tiny notebook, or stickers, or a little teddy. A lipbalm and face mask are sure to help, too. Don't worry if the blanket won't fit in the jar – wrap it around for a super unique present that they'll never be able to guess.
---
5

Let There Be Light…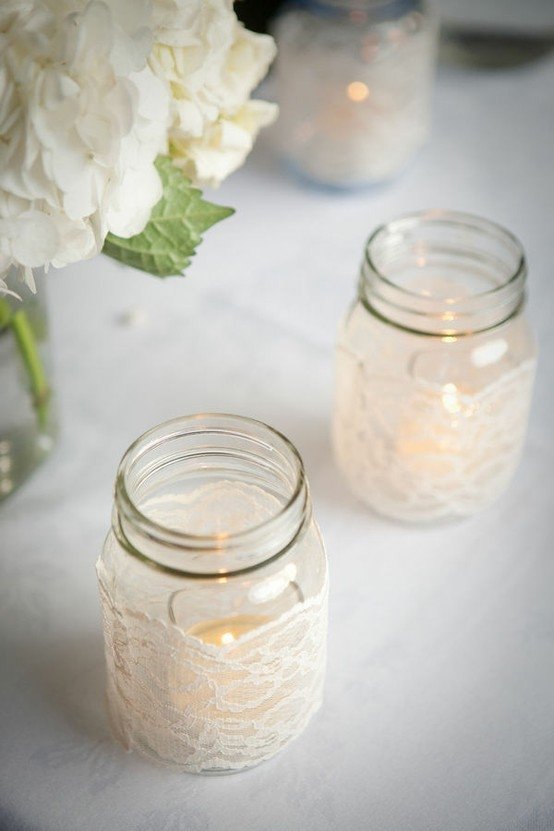 Candle making is super easy and very stress-relieving. Buy some wax, coloring and fragrance, and make sure you've got an old saucepan. Remember that candles need a good 12 hours to set and should be left a day before lighting, so try and make these 2 days before you'll be handing them out so that the recipient can light them straight away!
---
6

Cute Decorations…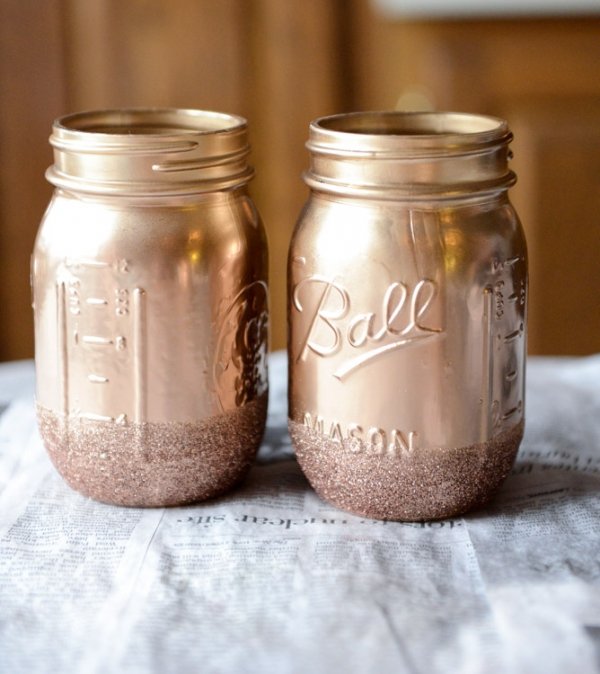 I've used mason jars to update all of my vases into the Christmas theme. First, grab some metallic paint – I've been using gold and silver, but red and green are pretty festive, too. Then paint 2/3rds of the jar and leave to dry. Once it's dry, mix up some PVA, and cover the other 1/3 of the jar in it. Cover the jar in glitter that matches the paint, making sure there is an even layer. Leave to dry, and you've got a super cute container that's totally unique.
---
7

Bath in a Jar…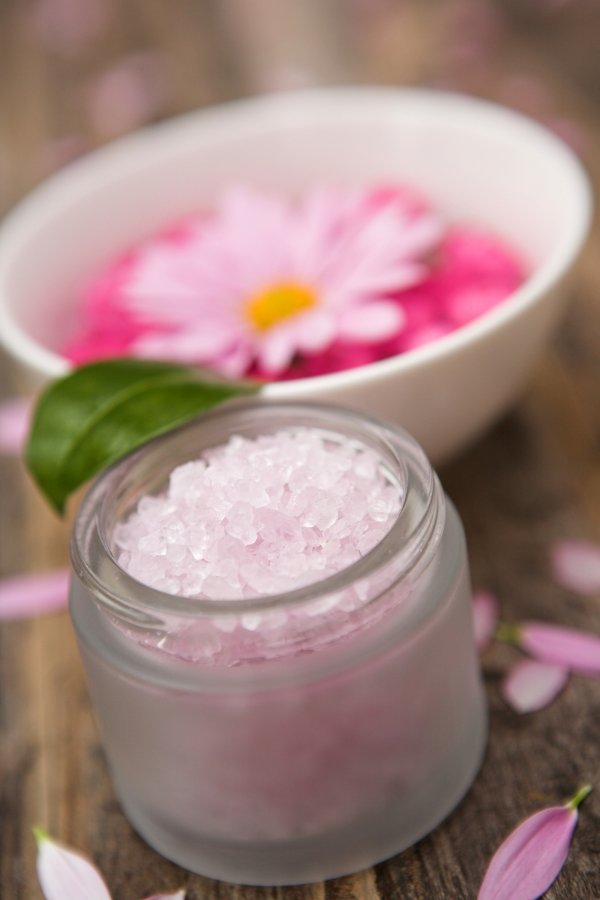 As you might have guessed, creating kits in a jar is one of my favorite things to do with mason jars! I've even practiced making bath soaks and soaps. Having a relaxing bath in soak that you made yourself is all the more relaxing! There are plenty of recipes online that offer to relax and rejuvenate, and they are pretty easy to follow. Once you've got the hang of it, it's a super cute way to decorate your bathroom, and they make a great gift!
There are plenty of other things to do with mason jars, too. How about a baking jar, with cupcake cases and stencils? Or a snack jar, full of biscuits and different types of tea and coffee? You could even make a spa jar, using sachets of lotions and samples. What are some of your favorite things to do with mason jars? I'd love to hear your ideas!
---
Popular
Related
Recent