Bear crafts come in a variety of forms. Most are toys but there are some that can be used as home décor as well. Some involve sewing while others can be assembled without the aid of needle and thread. No matter the final form, all DIY bear projects are cute and fun. Here are 7 that are sure to make you smile and gush.
---
1

Mr. Ted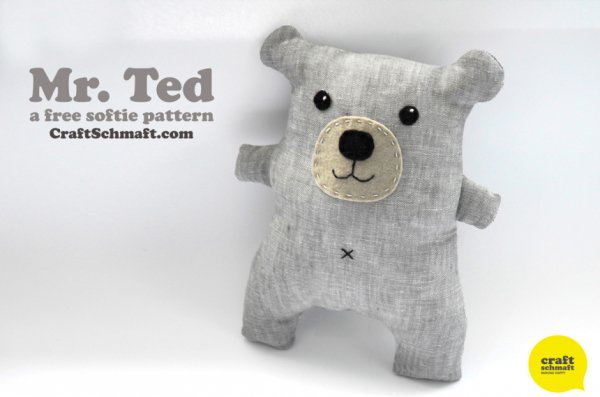 Mr. Ted is a DIY bear softie. He is one adorable toy that any kid (or kid at heart) will be lucky to call friend. The link below will give you a free pattern for making your very own Mr. Ted. Linen fabric was used for the one in the photo but you can also go for fur textile typically used for making softies.
Source: craftschmaft.com
2

Bear Lamp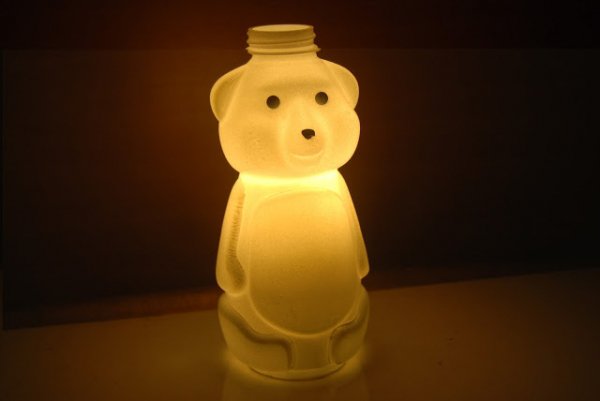 Ever seen those bear shape bottles of honey? You probably have one in your cupboard. Once you consume all the honey, clean the bottle thoroughly, and spray paint white. After drying, cut a hole through the bottom, and make this cute lamp. Fun, right? Safety tip: use an LED bulb. An LED tea light candle will work, too.
Source: thepinkdoormat.blogspot.com
---
3

Polar Bear Softie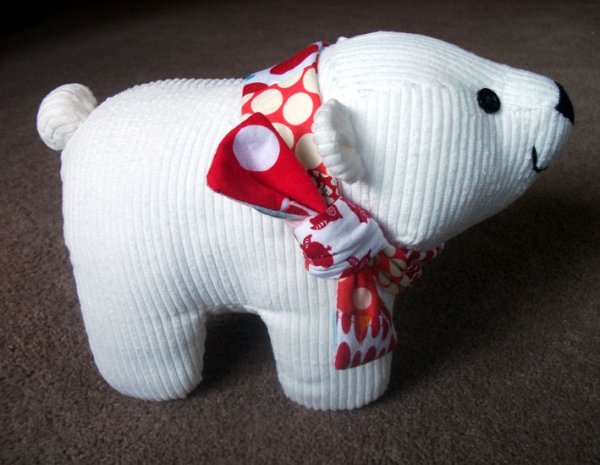 Awww look at this polar bear cub! Isn't he the cutest? Of course, he has a snazzy scarf; it's cold where he lives, as you know. Now you might think that this softie is very hard to assemble. According to the crafty lady who provided us with the pattern, this is a beginner project. So go ahead and download the instructions. I bet you'll be able to assemble your own cute polar bear in one afternoon.
Source: twoowls.typepad.co.uk
---
4

Bear Vest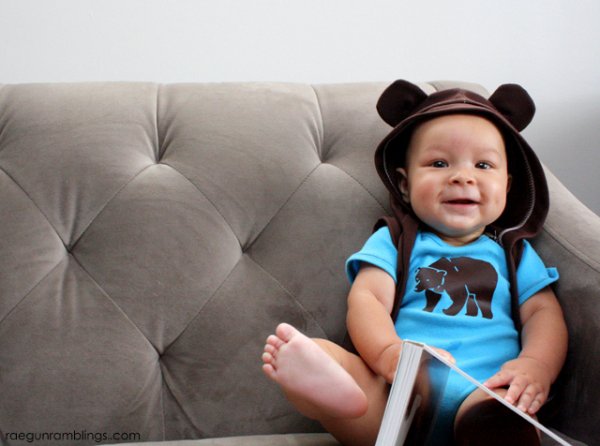 Bear beanies or hats for babies are pretty popular. This particular DIY bear project, however, adds a vest to the standard hat design. Basically, it's one adorable hoodie that you will want your baby to wear day in and day out.
Source: raegunramblings.com
---
5

Faux Bear Rug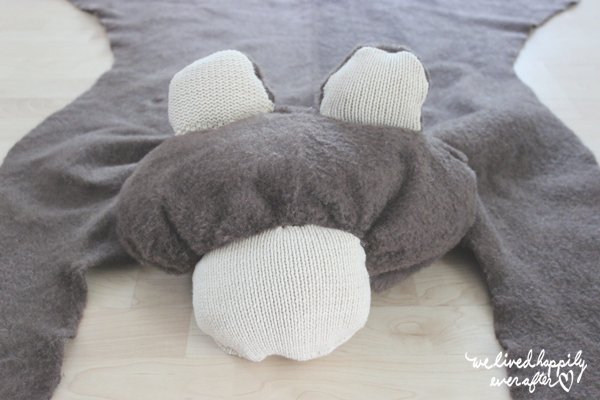 If you have fur and knit fabric, felt, and stuffing, you are one step close to making your very own faux bear rug. The pattern provided below ill give you a rug that measures roughly 40 by 48 inches. It's the perfect size for a kid's room.
Source: welivedhappilyeverafter.com
---
6

Polar Bear Pillow Case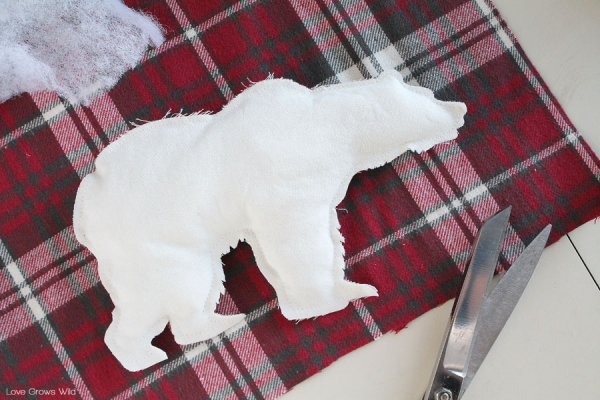 This is one of the DIY bear crafts here that will work wonderfully as a home décor. This project basically involves embellishing a pillow case with a puffed polar bear. You can download a template for the bear from the internet. You will need to cut two pieces and sew around the edges. Fill with stuffing before you sew the bear to the pillow case.
Source: lovegrowswild.com
---
7

Mini Felt Bear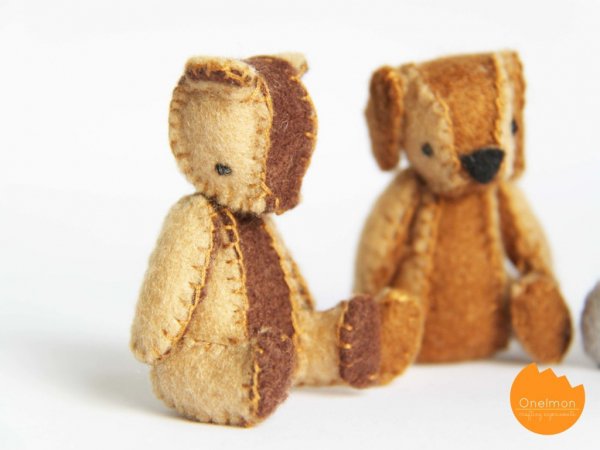 This teeny felt bear is the cutest! He will be perfect for a dollhouse or even as an ornament for a Christmas tree. To make your own, you will need only felt, polyfil stuffing, scissors, and needle and thread. If you can get felt in two tones, that would be great. Check out the link below for the pattern and comprehensive instructions.
Source: onelmon.com
I have two words for these DIY bear crafts: bear-y cute! I cannot wait to check out the plushie patterns further. I predict that there will be stuffed bears gracing the couch in our studio very soon.
---
Popular
Related
Recent