Thinking of going into carpentry? If your dream is to fashion furniture for your home, you will want to start with simple plans. DIY benches, for example, are some of the easiest woodworking projects that you can do for your home. They come in variety of designs, too. No matter what the style of your home is, you will find a DIY bench that will suit you perfectly.
---
1

Copy a West Elm Bench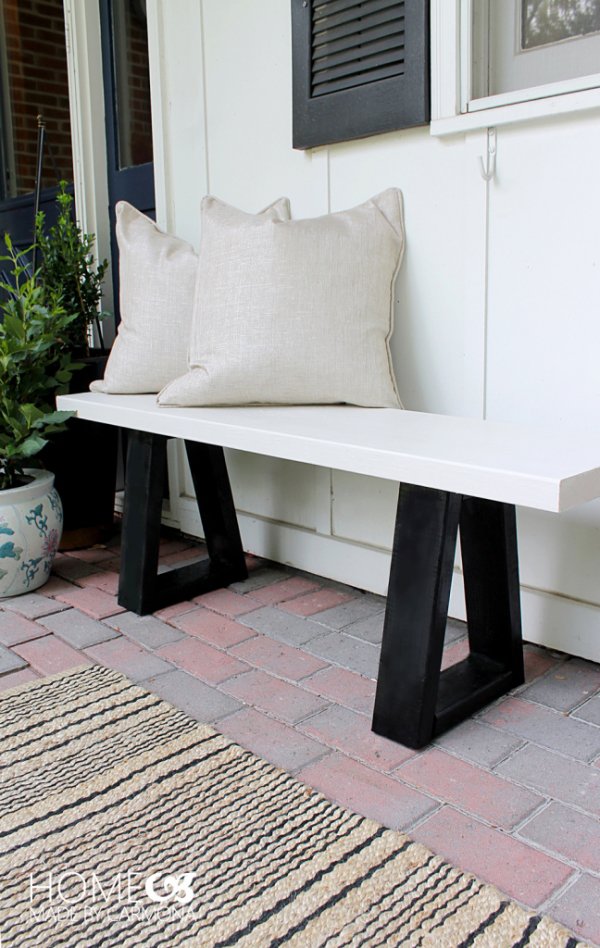 How pretty is this DIY bench? The inspiration is a West Elm product that costs almost $700. But why spend several hundred dollars when you can make your own bench for only $15? That's right, $15! That is all sorts of awesome and the tutorial is fantastic, too.
Source: homemadebycarmona.com
---
2

Make an X-brace Bench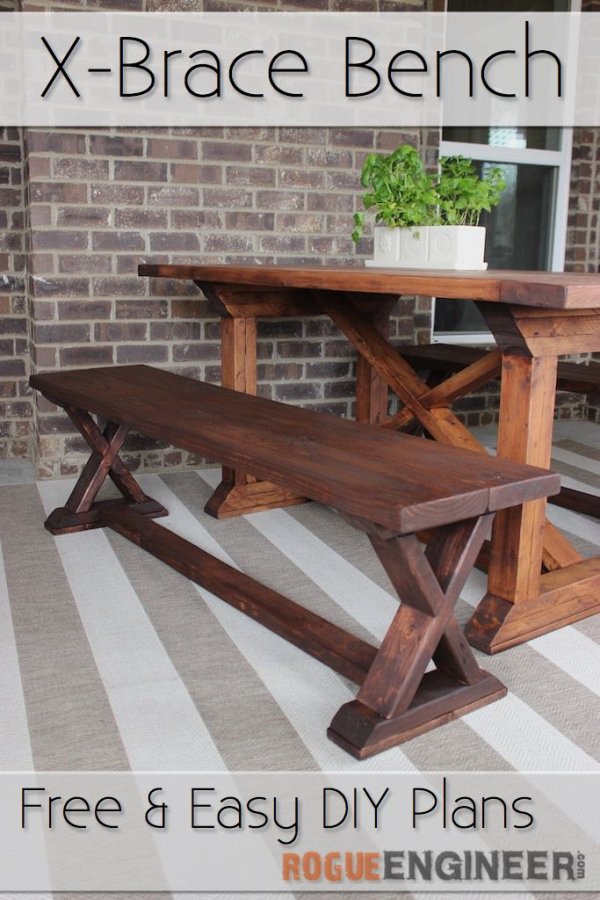 This is a beautiful DIY bench in lovely wood stain. Materials needed for this project are pine lumber, boards, and studs. You will also need pocket hole screws and 2-inch wood screws. Check out the comprehensive tutorial below for the plans and the step-by-step guide on making your own X-brace bench.
Source: rogueengineer.com
3

Add Crate Storage to Your Bench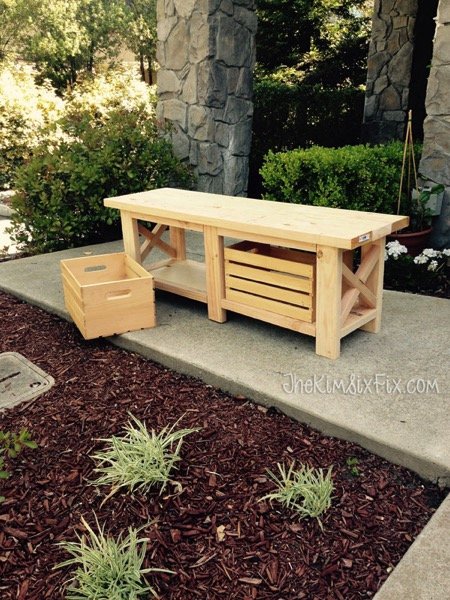 This DIY bench also has an X style leg but it has a look different from the previous project. This particular bench also amps up the awesome factor by adding crate storage by the bottom. With the added storage, this bench should be perfect for the little boys' room, the laundry room, or even in your back porch.
Source: thekimsixfix.com
---
4

Cover a Bench with a Pretty Rug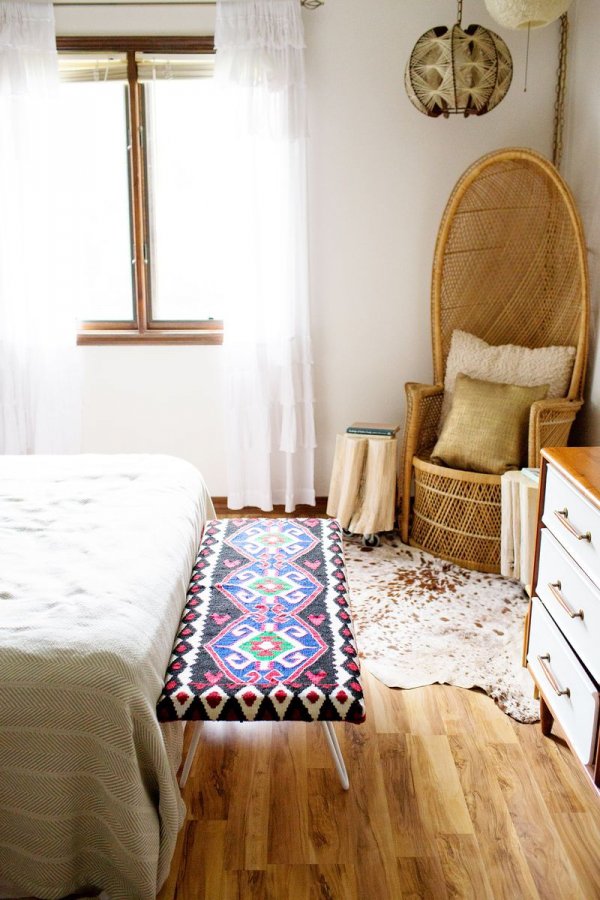 Look at this gorgeous bench! This was made using metal hairpin legs, a piece of plywood, foam batting, and the rug to cover the batting. According to the tutorial below, this bench is not exactly for sitting because they used only a 3/4" plywood. If you want your bench to be functional, you may want to use thicker board or use better legs.
Source: abeautifulmess.com
---
5

Give Your Bench a Distressed Look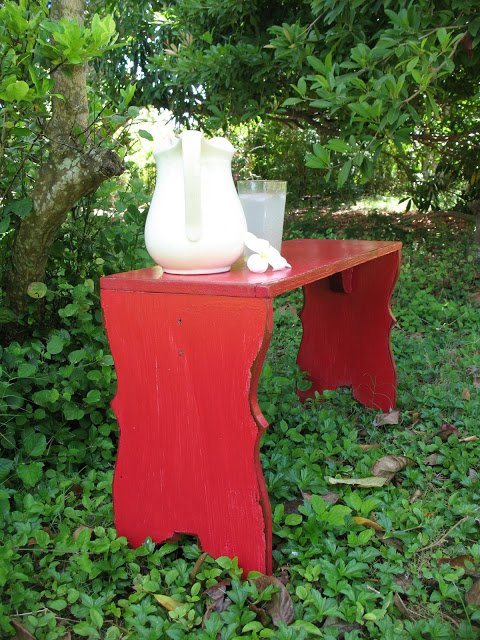 If you want a DIY bench that oozes rustic chic goodness, this fun tutorial is perfect for you. Materials needed for this project include wooden boards, wood screws, paint, and wood glue. You will also want to take out the drill, jigsaw, sander, and some paintbrushes to make your bench-building adventure run smoother.
Source: miscellanyofme.blogspot.com
---
6

Give an Ikea Bench a Colorful Makeover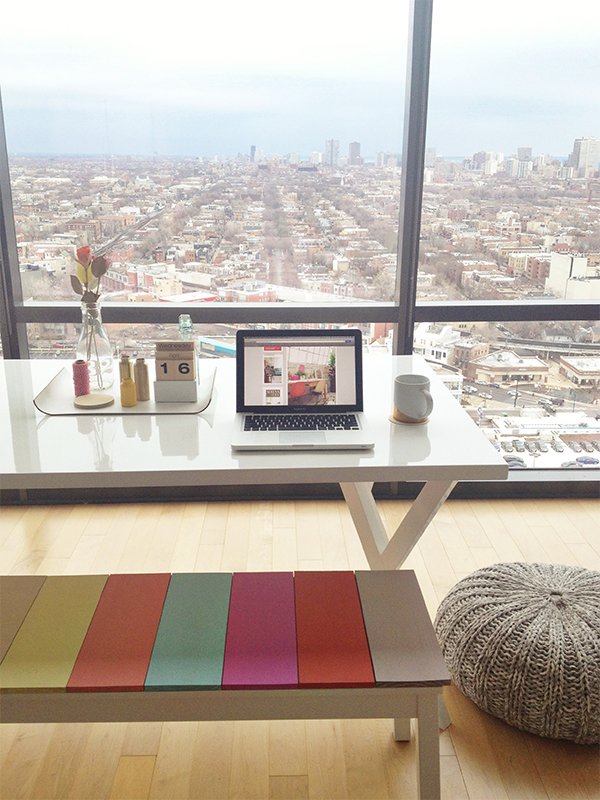 This gorgeous and colorful bench is actually a simple makeover. What you will want to do is to assemble the Sigurd Bench from Ikea first. You will then cut eight planks to glue to the top. Before gluing, though, you will want paint the planks first.
Source: likesof.us
---
7

Upcycle a Headboard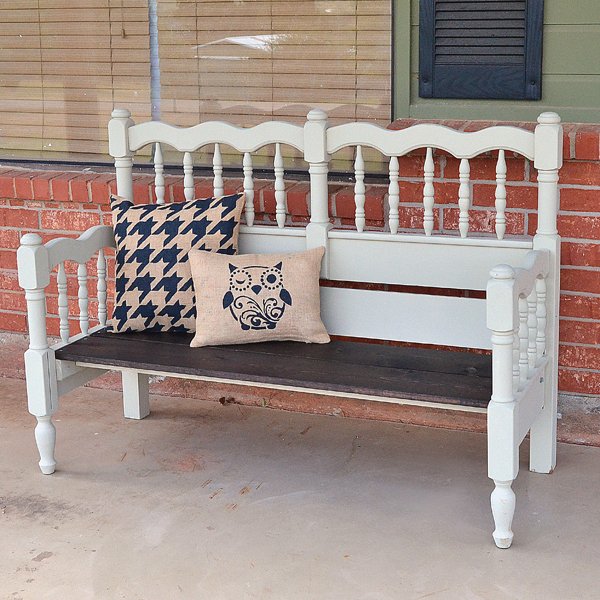 Vintage headboards make for great bench materials. If you find one with spindles, you already have fantastic supplies that you can use for the back and sides of a bench. The only thing left to do is to add a piece of board for the seat. After assembly, paint in any color you like.
Source: dreamalittlebigger.com
---
8

Weave a Seat Made of Jute Twine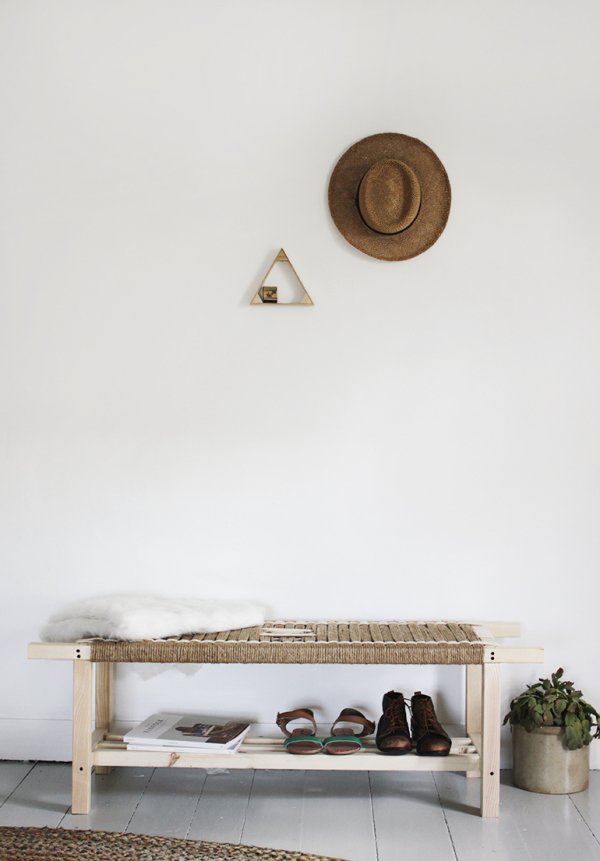 This beautiful DIY bench looks rustic and beautiful. It would be great for a minimalist home. To construct a similar bench, you will be needing furring strips, table legs, screws, jute, cotton cord,and upholstery nails. You can choose to weave the top part while assembling the bench but it's also possible to do it after.
Source: themerrythought.com
Go ahead and channel your inner carpenter. Make some of the DIY benches above and wow your family and friends when they come over to visit.
---
Comments
Popular
Related
Recent