When you hear the words DIY cactus, you probably think of gardening projects right away. But a DIY cactus project can also touch on the faux variety. Don't cringe at the faux part because they can be all sorts of cute and fun, too. Check out the projects below:
---
1

Turn a Plastic Cactus into a Side Table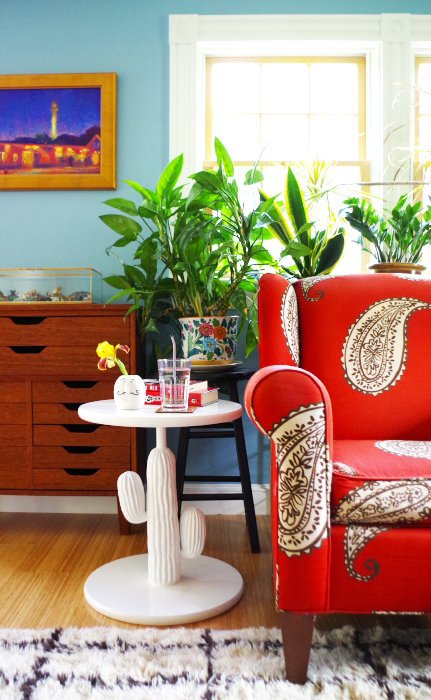 That's right, you can turn an ugly faux cactus into a quirky furniture for your home. If you want to give this fun DIY idea a go, you will need a plastic cactus from the dollar store, round wooden pieces for the bottom and top of the table, a pipe, glue, and some paint. Going for the single color look is ideal because the green plastic and wooden pieces will not look great together.
Source: plasteranddisaster.com
---
2

Plant Some Cardboard Cacti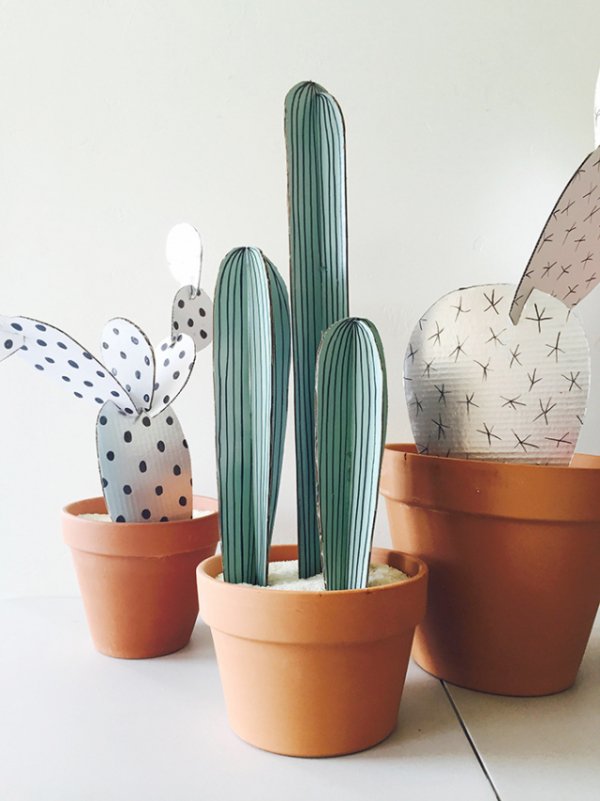 If, like me, you can't grow plants, there is still a way for you to enjoy cacti in your home. Why don't you "plant" some in cardboard form? This is a fun and simple project that will require only cardboard, paint, markers, scissors, and pots. Check out the link below for templates on cutting your cactus parts.
Source: thehousethatlarsbuilt.com
Trendinig Stories
More Stories ...
3

Paint Stained Glass Cacti

How pretty! This is another DIY faux cactus project that you can do real quick. The two types of paint used for this fun stained glass project are Gallery Glass window color and Gallery Glass simulated liquid leading. The latter is for drawing the cacti outline while the former is for filling in the color of your glass plants.

Source: abeautifulmess.com
---
4

Make Some Jewelry Holder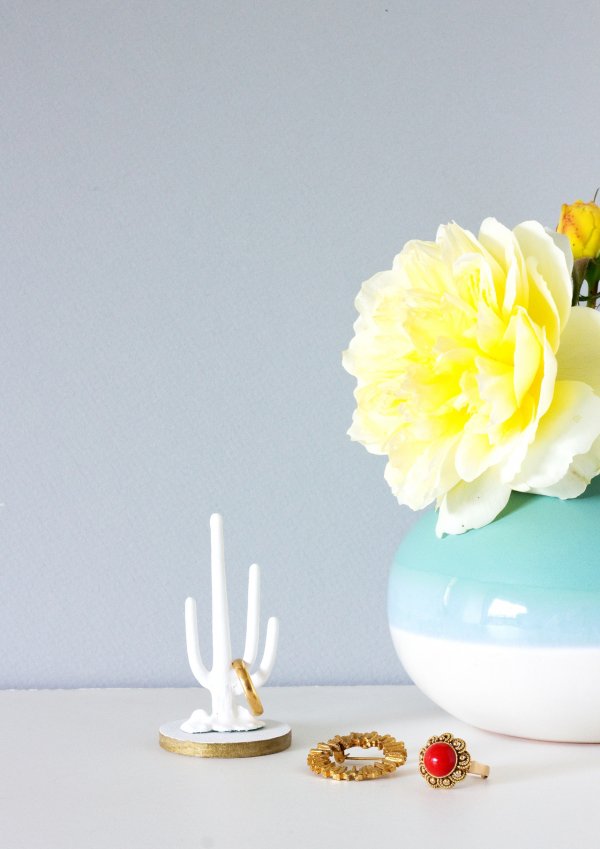 This is my favorite among these cute DIY faux cactus projects. I love that this ring holder looks porcelain. In reality, they are made of plastic dipped in plaster. Clever, right? If the plastic cactus you find don't come with base, you can glue them to wooden discs before dipping them in plaster.
Source: vitaminihandmade.com
---
5

Plant Cactus Made of Pompom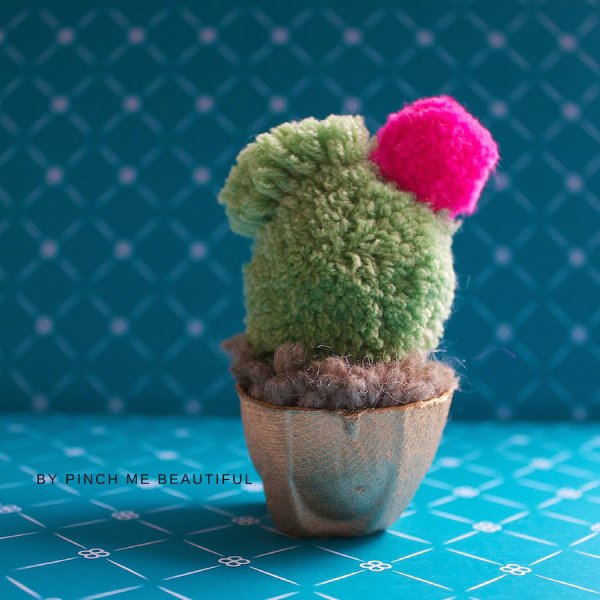 This is so cute! If you happen to love making pompoms, turning some into miniature faux cacti should be a fun project. You will need yarn in green, brown, and pink, hot glue, and one cardboard egg container. The egg container will be your planter but any other small vessel will be perfect, too.
Source: pinchmebeautiful.blogspot.com.au
---
6

Fashion a Cactus USB Flash Drive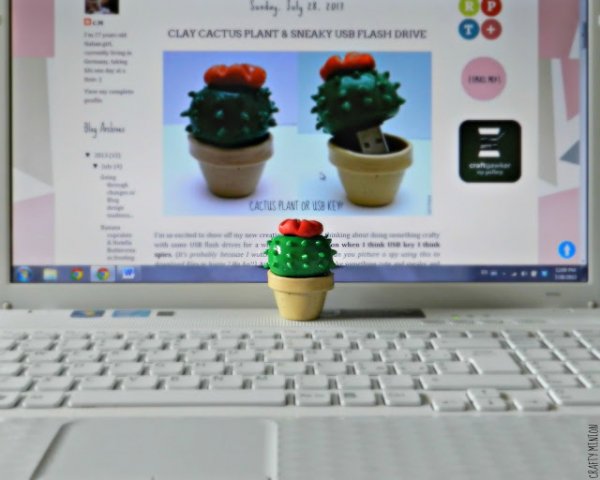 USB flash drives come in many shapes and sizes. There is no shortage of cute designs out there. But if you're in a sculpting mood and you want to make something cactus-themed, this fun project is for you. The polymer clay colors that you will need for this DIY are ecru, burnt umber, tropical green, and Indian red. Make sure that you use clay that will not shrink after baking so that you will be able to adhere your USB flash drive easily.
Source: thecraftyminion.blogspot.de
---
7

Knit a Cactus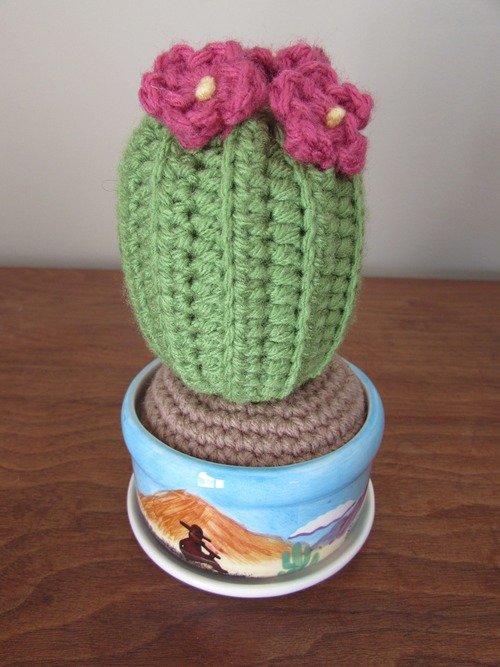 If you're looking to do a yarn cactus that will take longer than the pompom idea, this knitting pattern is perfect for you. Not only will you be knitting the cactus and its flower, you will also be forming the super adorable base (which stands for soil, I guess). Plop into a beautiful bowl or planter after knitting and display where your guests can appreciate it.
Source: stitch-em.com
Don't ever let someone tell you that your home should have only real cacti. As you can see, faux will look great, too. With basic DIY knowledge, you can turn faux cacti into a lovely décor for your home.
---
Comments
Popular
Related
Recent