Collage walls are such an easy way to make boring walls in your house a lot more fun! If you're looking for ways to decorate but can't find any artwork that you're obsessed with, turn a wall into a collage wall. There are so many different designs and ideas you can do, so if you're looking for inspiration, look no further than this list!
---
1

Family Wall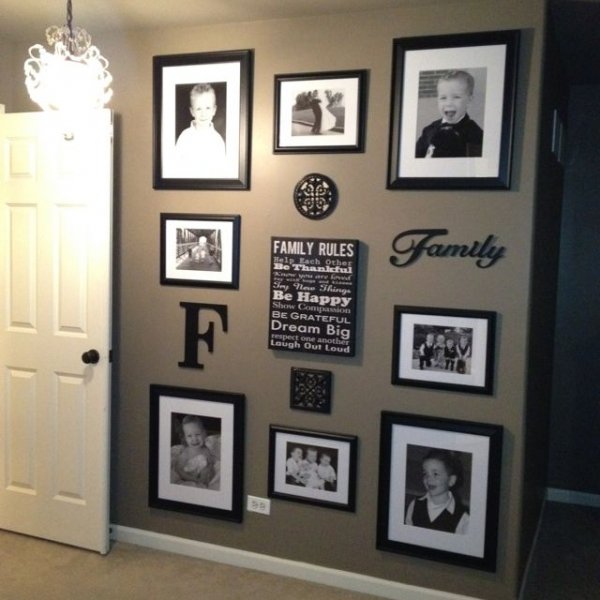 If family is the center of your life, let that be reflected as the center of your family with this collage wall!
---
2

Different Colors and Textures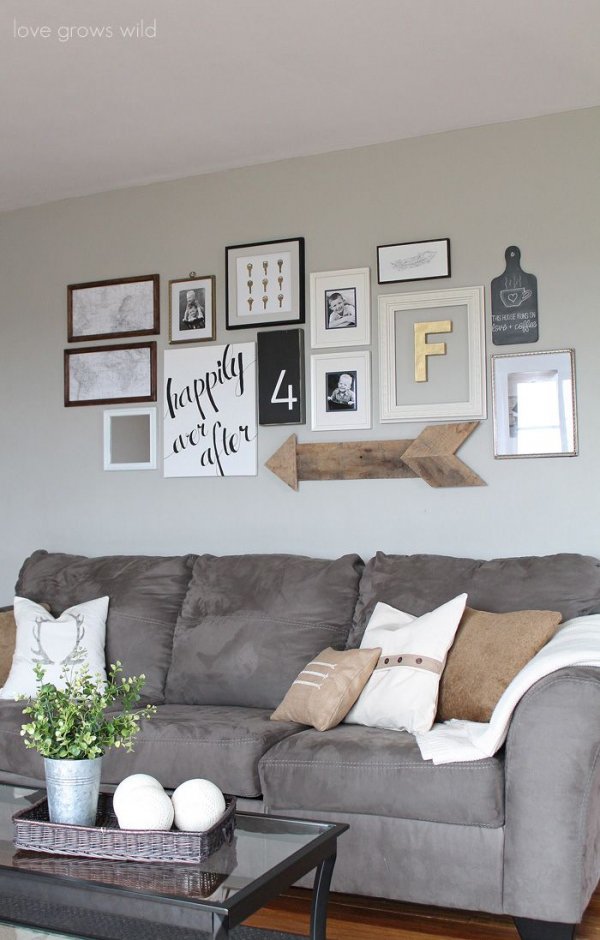 The contrast of different colors and textures works so perfectly in this room!
3

Perfectly Spaced Wall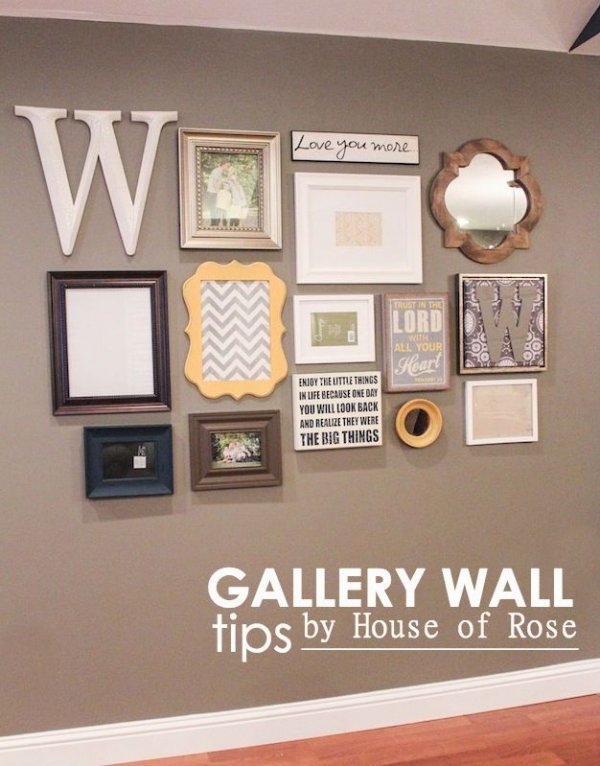 Don't you love the spacing of this gallery wall? So pretty!
---
4

Front Entryway Wall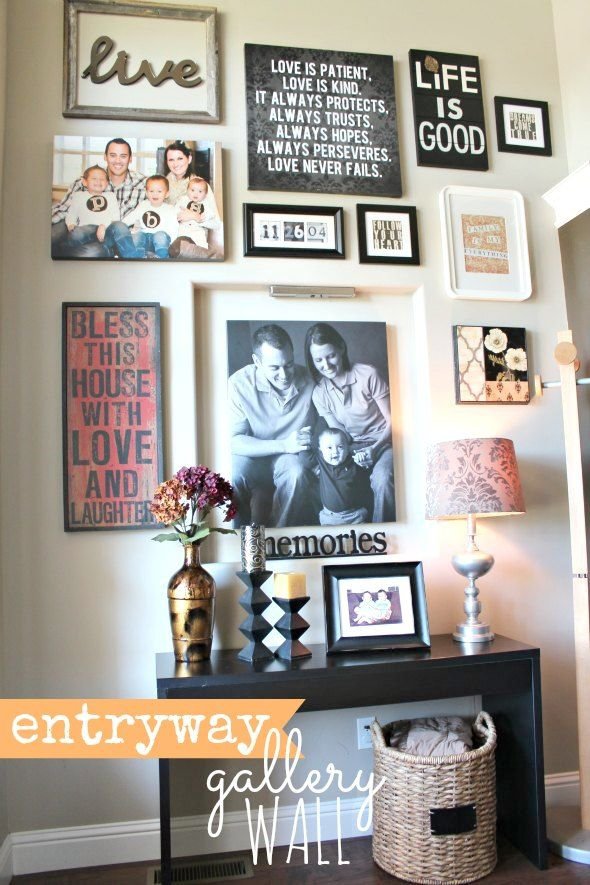 Turn a boring entryway wall into a masterpiece with a collage wall like this!
---
5

Buffet Table Collage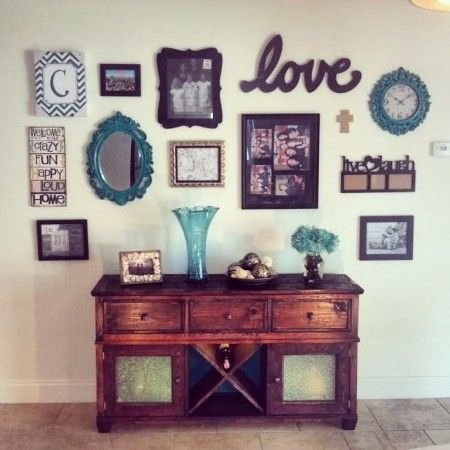 If your buffet table is looking lonely, decorate it with this cute collage wall idea.
---
6

Mirrored Table and Pastels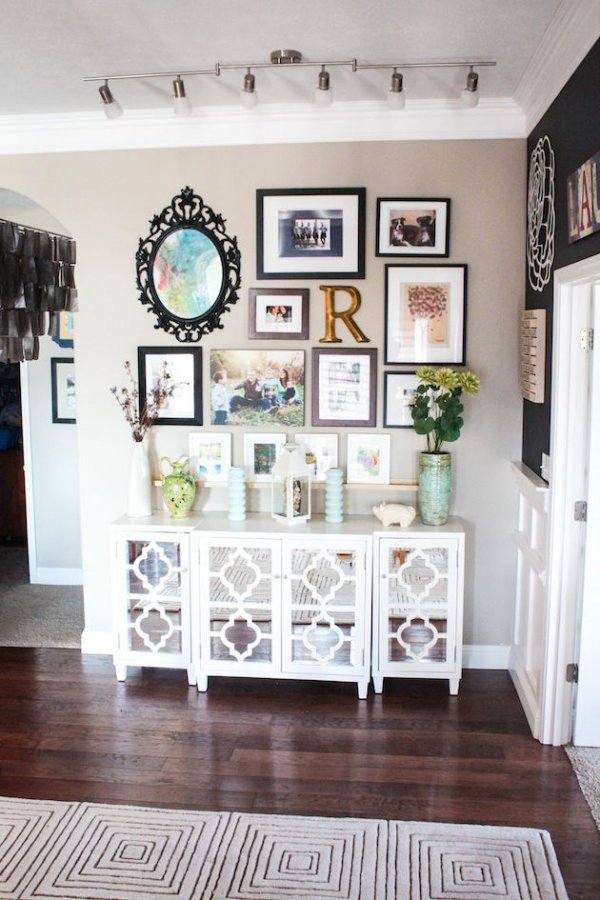 The silver mirrored table is great paired against the green and blue pastels!
---
7

Boy's Room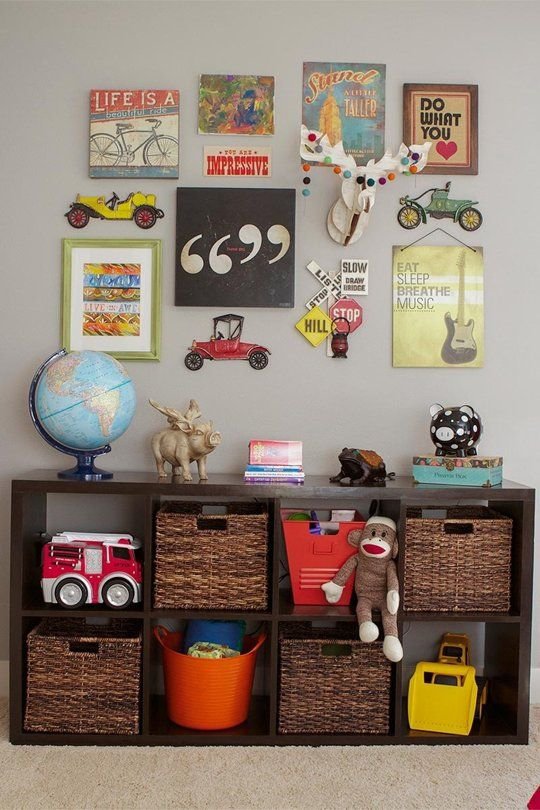 Boy's rooms don't have to be boring! Make them fun and creative with a bright collage wall!
---
8

Dark Wood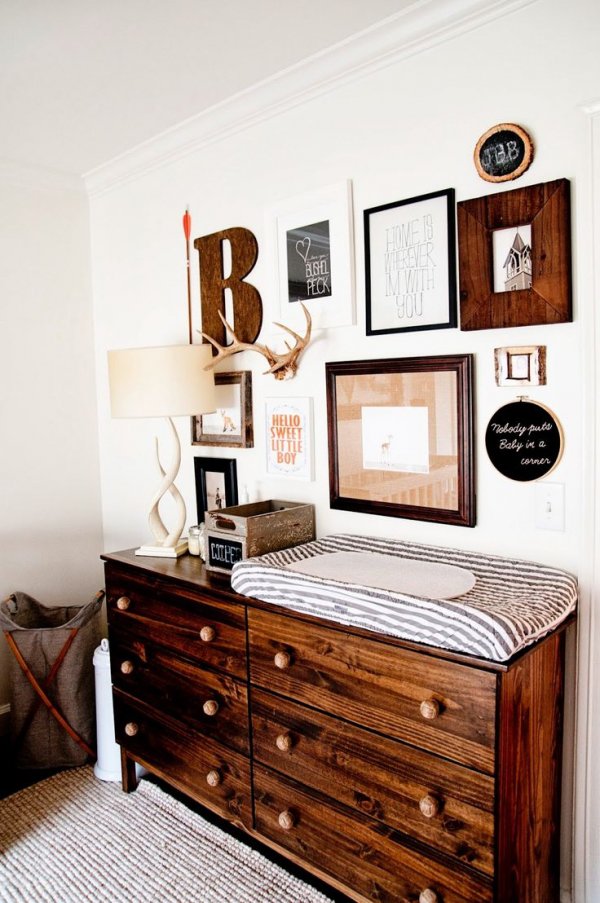 This dark wood looks so great as a collage wall!
---
9

Stairway Collage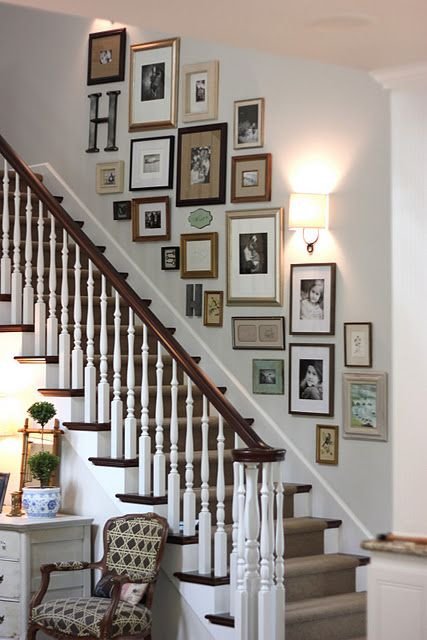 Stairway collages are one of my all-time favorite classic decorating moves, and this look is no exception!
---
10

Entryway Canvases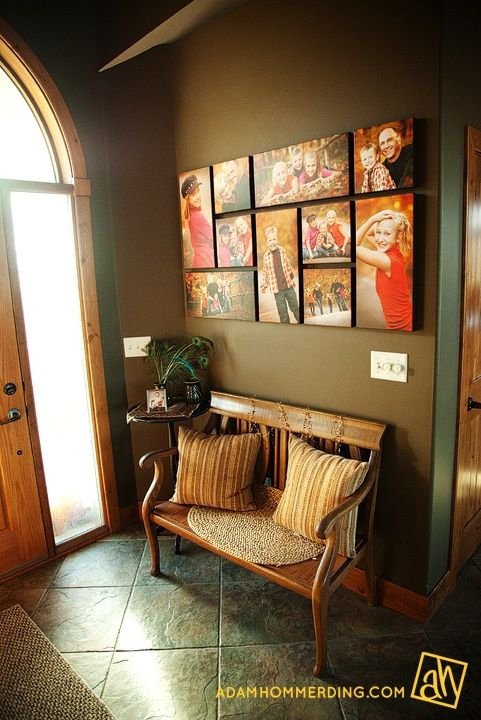 These canvases look so pretty, especially if you have a family photoshoot you love!
---
11

Family Room Canvases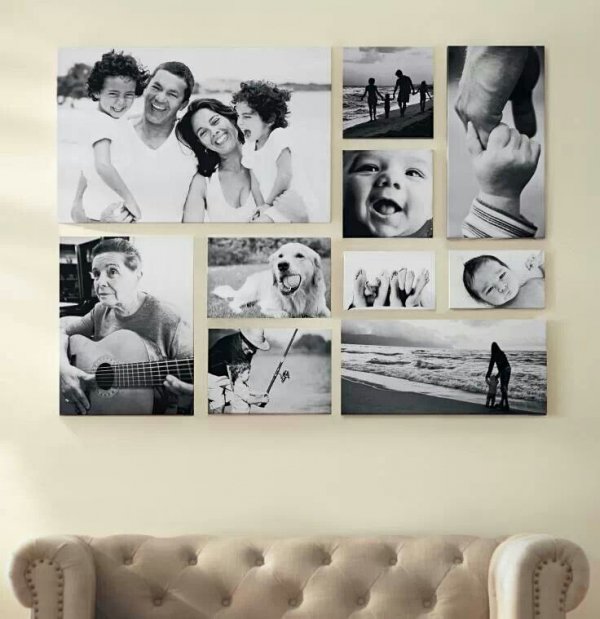 These black and white canvases are perfect for a family room!
---
12

White Accents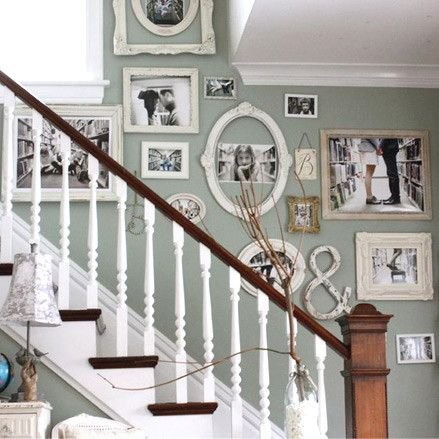 Don't you love how the white accents bring out the white in the staircase?
---
13

Corner Collage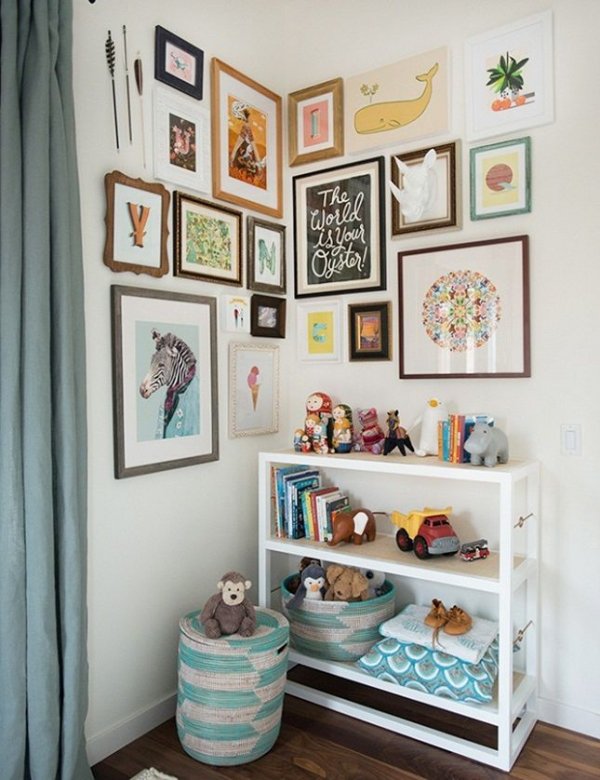 Turn a boring corner into an art statement!
---
14

Blue Frame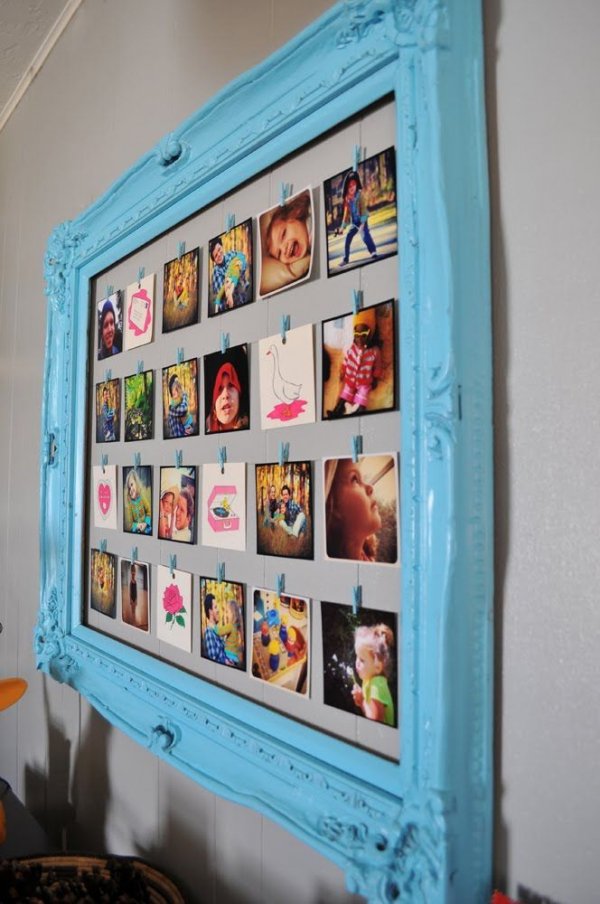 This light blue frame is such a great addition to a collage wall!
---
15

Framed Collage Wall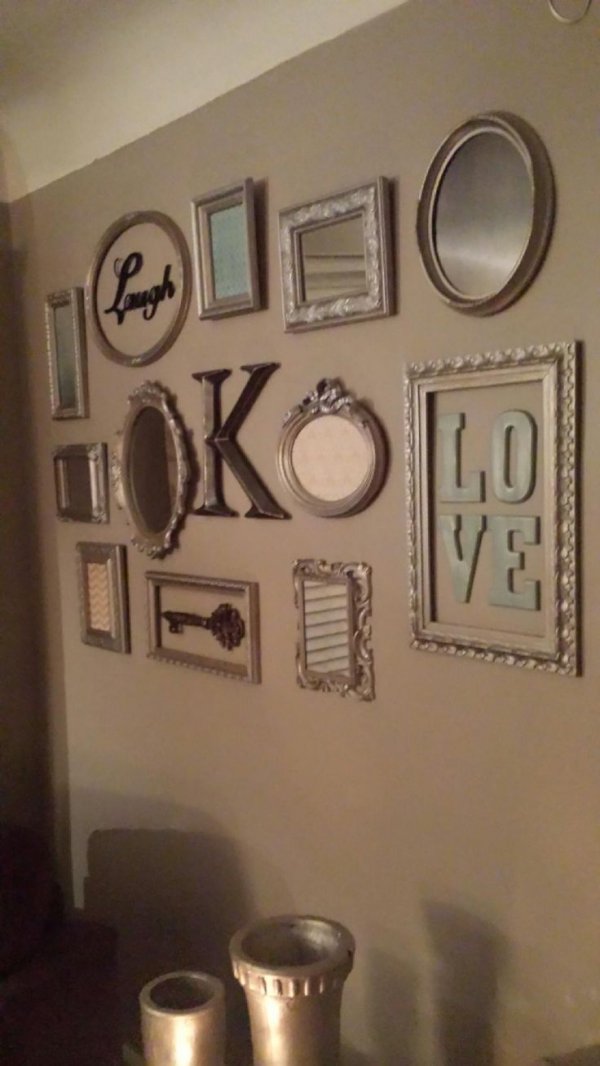 Frame everything, even things that aren't pictures, for an adorable and uniform look.
---
16

Photobooth Pictures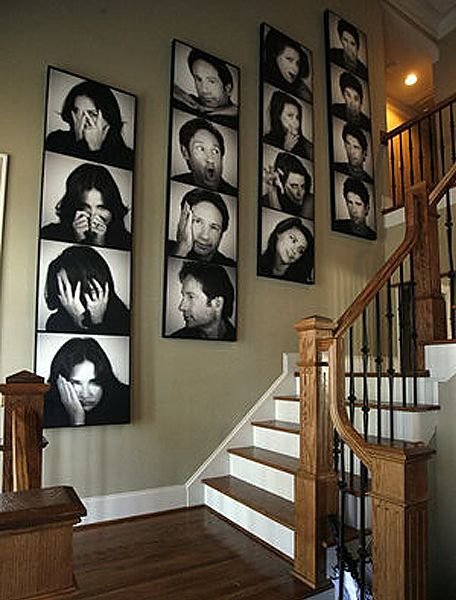 Turn photobooth pictures into works of art with this idea!
---
17

Nursery Collage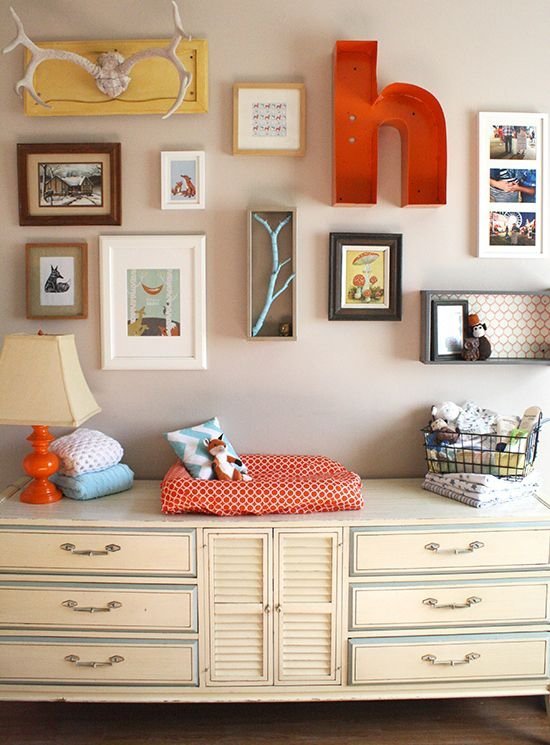 Bring color into a nursery with this cute changing table collage!
---
18

Ledge Collage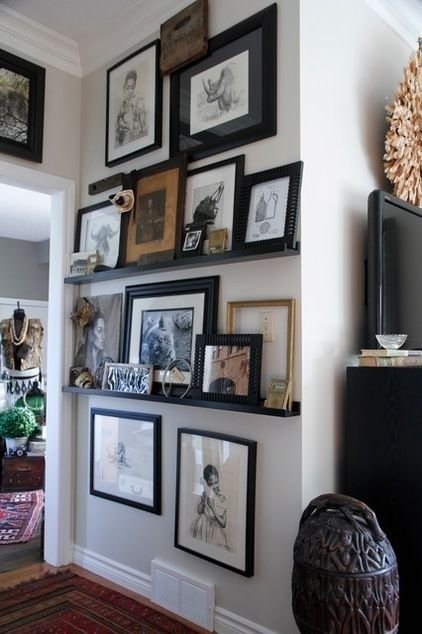 Save time by layering art on a ledge rather than hanging it up. It's a chic look and will save you hours of time!
---
19

Letters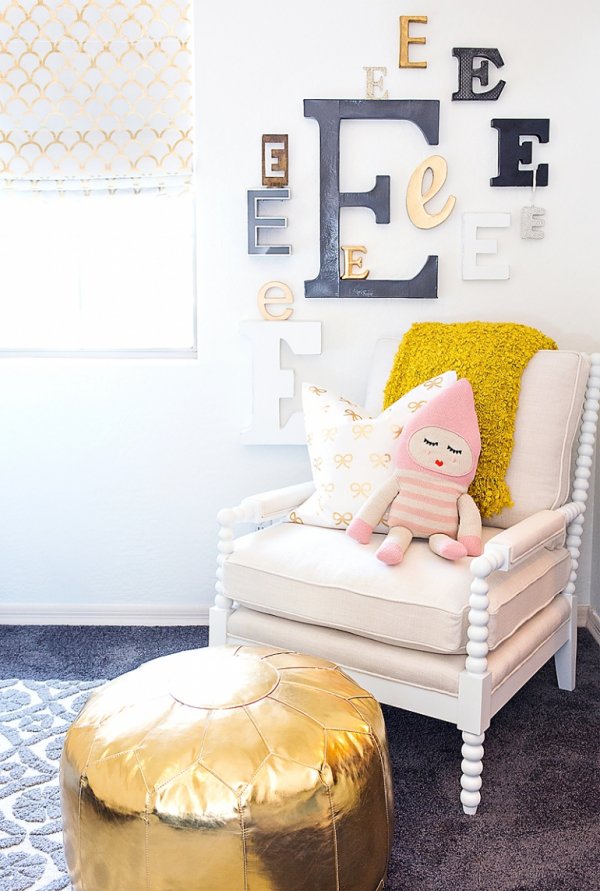 Make a collage wall out of letters of your first name rather than pictures! So cute!
---
20

Clock Collage Wall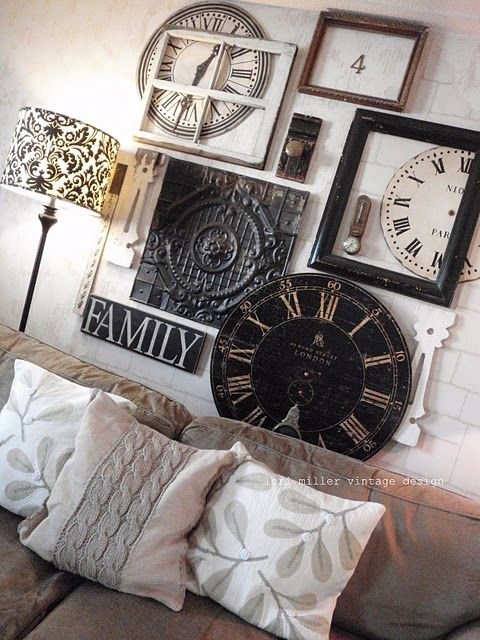 Sometimes a clock collage wall just works better than a picture collage wall, and this is a perfect example of that!
---
21

Photo Collage Wall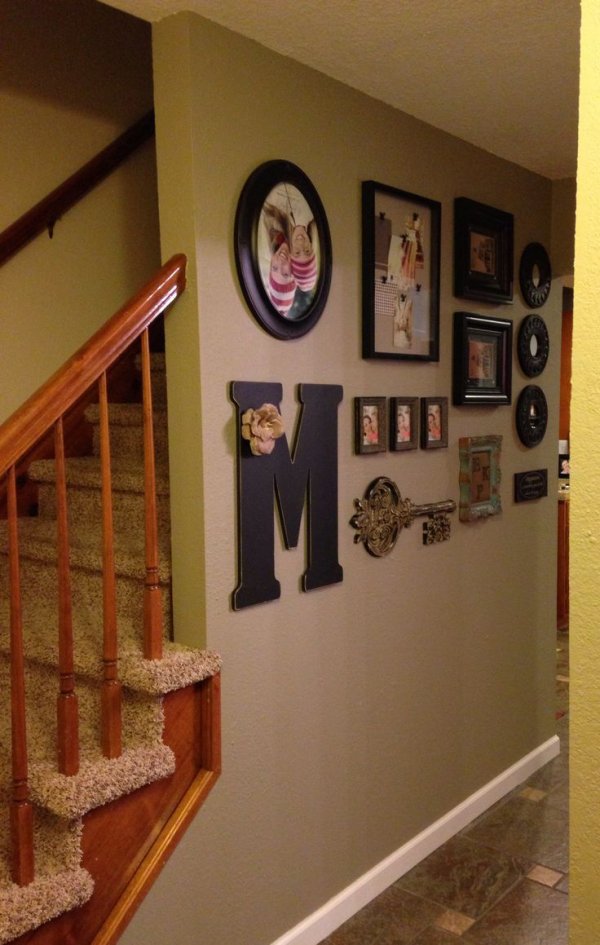 Take small pictures and hang them in big frames for a dramatic but cute look!
---
22

Hooks and Pictures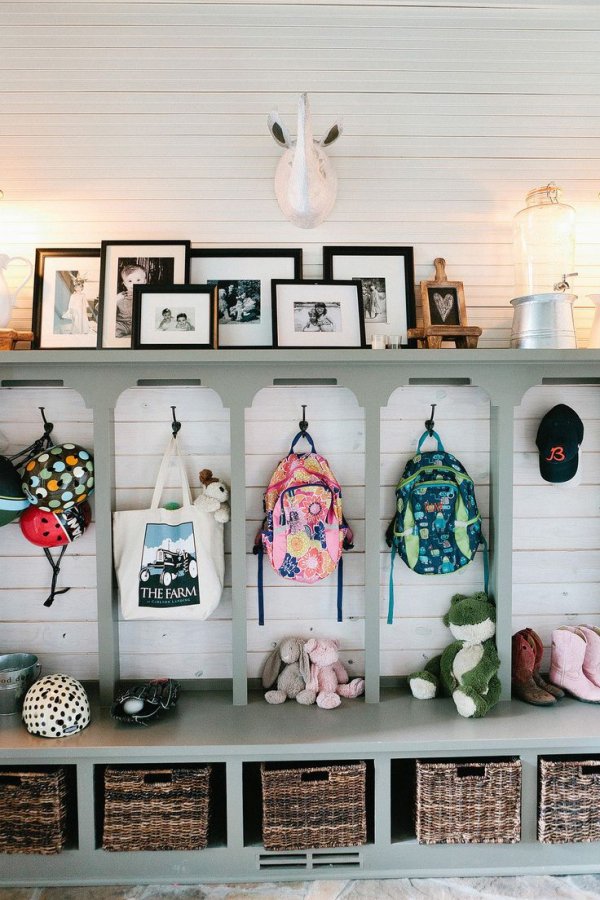 These pictures are such an easy way to make hooks cute!
What's your favorite collage wall on this list? Do you love any of these? Will you do them in your home? Let me know in the comments!
---
Comments
Popular
Related
Recent