COMMENT
Have you ever tried to experiment with watercolor crafts? I always admire watercolor crafts because they look so effortlessy cool, but I have yet to take the plunge and try them myself. Using watercolors for the first time can be a bit daunting considering the paint dries quickly and it can be hard to cover up mistakes, but we should embrace those "mistakes" since that's what makes it unique. If you've been wanting to try your hand at some watercolor crafts, I've got some great ideas for you.
1. Watercolor Crayon Art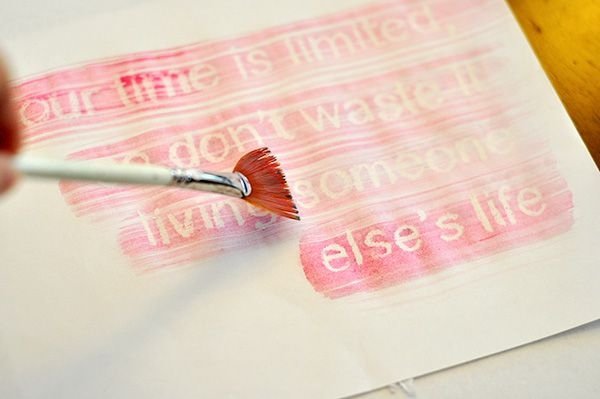 The first of the watercolor crafts involves water color and a white crayon. This is a pretty way to display your favorite quote.
DIY: Watercolor Postcard Messages
Explore more ...