Unicorns are beautiful, mystical, magical, mysterious, and mythical. They are the specialest [sic] of special snowflakes. Who doesn't want to be a unicorn? You might think that becoming more like a mythical creature is impossible. Before you start in about how unicorns aren't real and humans can't turn into horses anyway and science biology blah blah blah, I ask you this: is it not true that we can be anything we want to be? Okay, maybe not, but if you really dig those gorgeous beasts, these DIYs will bring you one step closer to unicorn perfection.
Table of contents:
1

The Classiest Unicorn Horn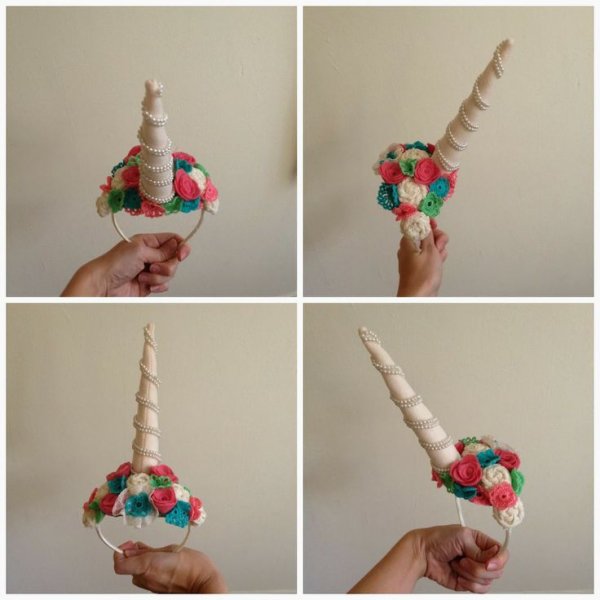 Tutorial: littledyknow.blogspot.com
It has pearls, you see. But honestly, isn't this a pretty headband? Forget about saving it for Halloween. Bust this bad boy out on a Wednesday when it seems like the week won't end and you need to feel fabulous.
2

A Mounted Unicorn Head Made of Papier-mâché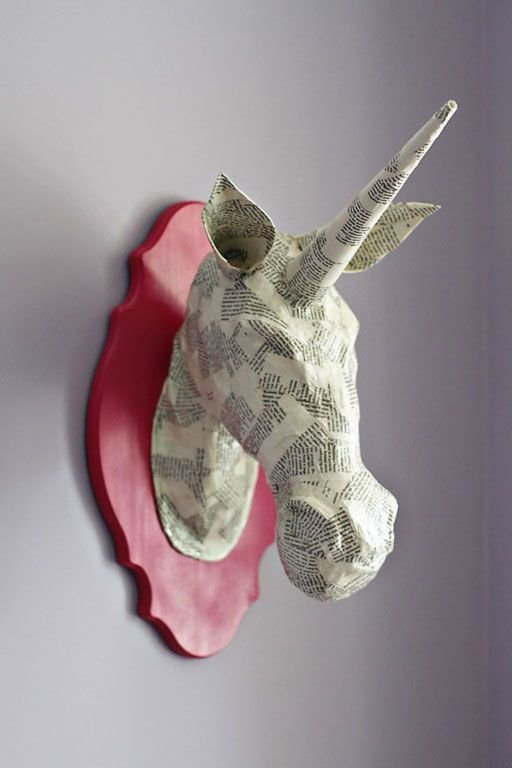 Tutorial: soapdelinews.com
Normally I'm against the mounting of animal heads on walls, but since no animals are harmed in the making of this craft, I'm going to let it slide. Of course, a few books may be harmed, so just … try to use books that are already damaged. Don't kill books.
3

A Crochet Unicorn Head for the Wall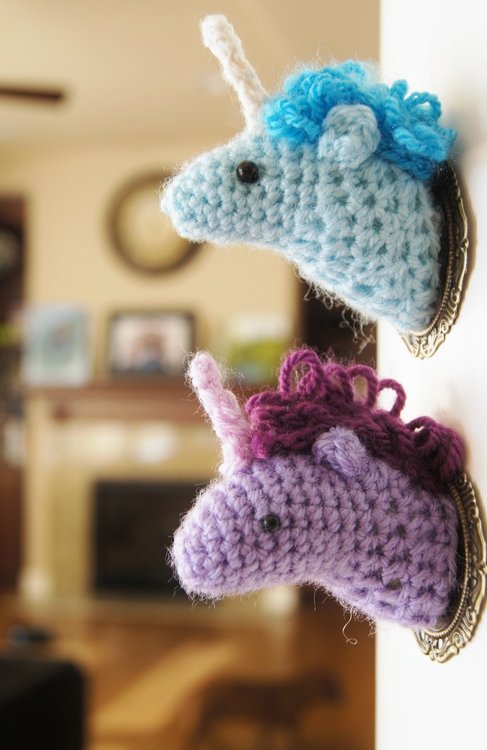 Tutorial: mybackyardmonsters.tumblr.com
Okay, so I guess I'm not quite against mounting DIY animals on the wall. These are adorable. They're so tiny and fuzzy!
4

A Little More Crochet, a Little Less Taxidermy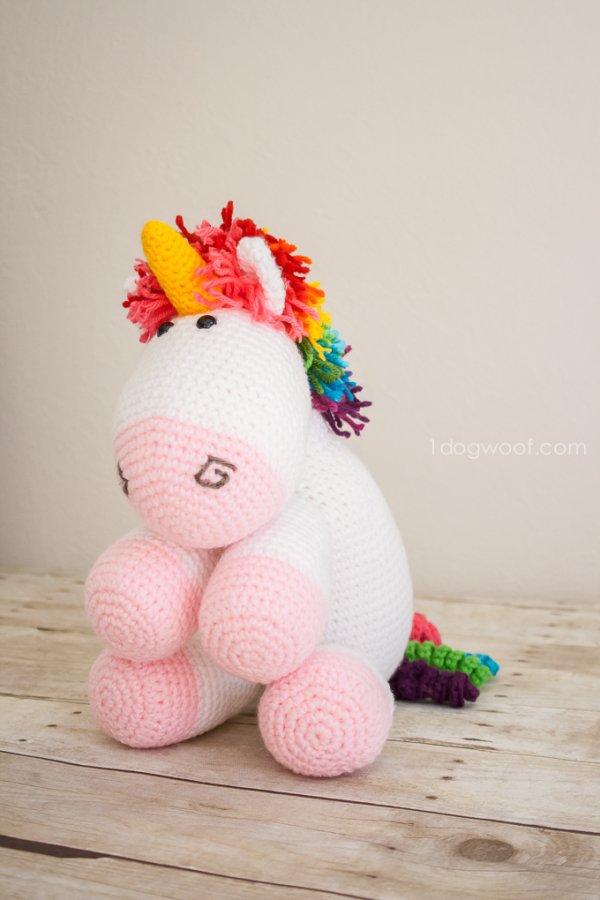 Tutorial: 1dogwoof.com
This looks so chubby and squishy! I really need to learn how to crochet. Anyone who cuddles with this will absolutely sprout a horn. (This is completely unverified, but how could it be false?)
5

A Hobbyhorse for Adults, More or Less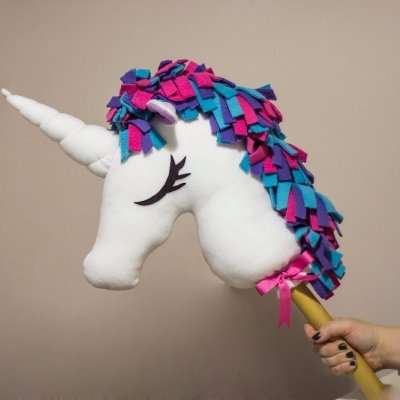 Tutorial: liveitloveitmakeit.com
I mean, it's for everyone. Little girls, little boys, guys, girls, senior citizens, teenagers – you get the idea. There is no age limit on unicorn hobbyhorses.
6

This Necklace is Kind of for Kids...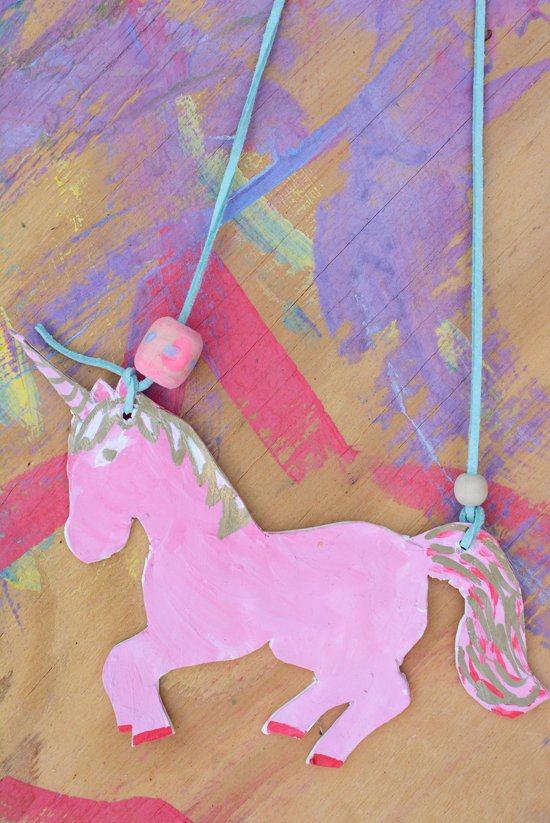 Tutorial: mericherry.com
...but since you could easily use it as an ornament, a wall hanging, or just a little doodad, there's no reason not to make it. Hell, wear it as a necklace yourself. Make it a statement piece. Blam.
7

Magical Wooden Spoons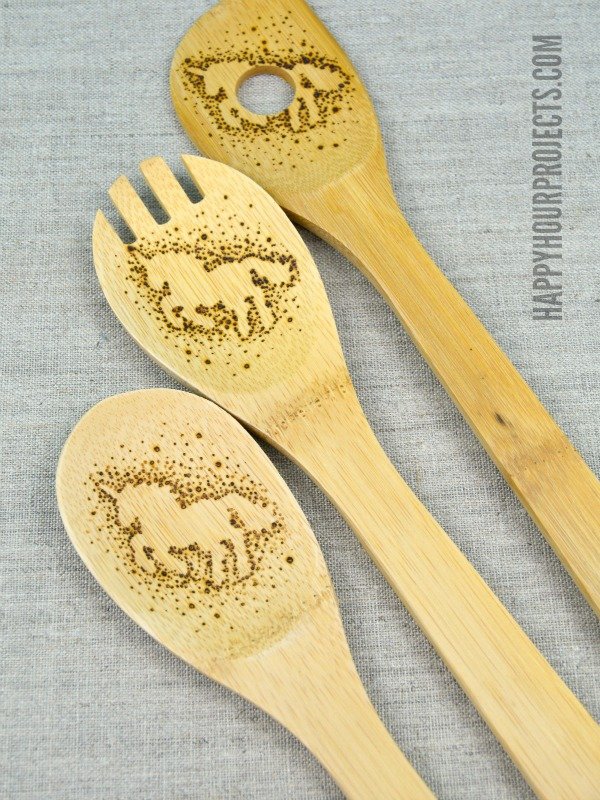 Tutorial: happyhourprojects.com
If you love cooking and you love unicorns, this is a winning way to feel like a magical creature in your kitchen. Actually, they're so pretty that you could use them as décor even if you aren't into cooking. Of course, they'll make your food taste more delicious and mythical if you use them. (This is also unverified, but it's probably true.)
8

A Subtle Nod to Your Majestic Side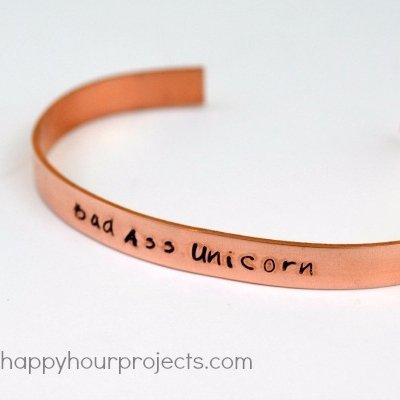 Tutorial: happyhourprojects.com
You are a bad-ass unicorn. Why not let the world know it? Seriously, if unicorns are your bag, this is a great way to wear a little something special every day. It's not as ostentatious as a headband, plus you also get to wear a curse word in a very sly way and that's always fun. Not to mention, it's a super on-point piece.
9

Coffee is for Unicorns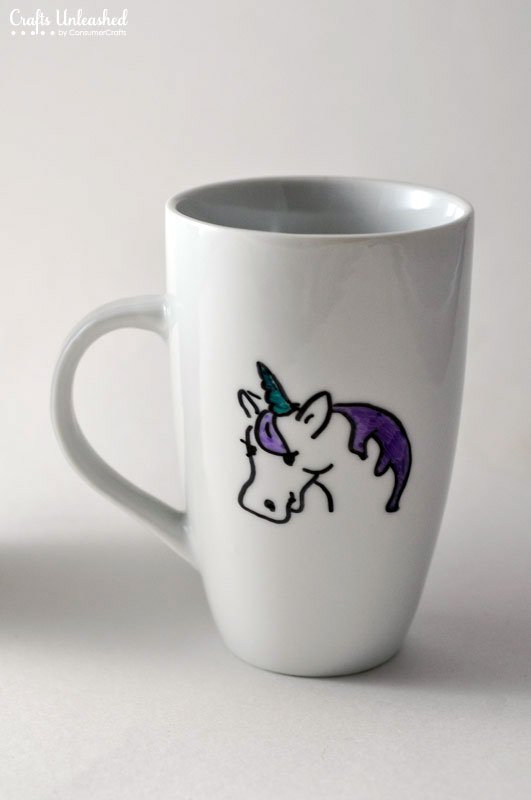 Tutorial: blog.consumercrafts.com
All you need are some Sharpies and a plain coffee mug. This one is for a teacher so it also has a great Dr. Seuss quote on the opposite side – "Be awesome! Be a book nut!" – but you could add anything you want. Because you're a unicorn.
10

Cross Stitch Your Unicorn Pride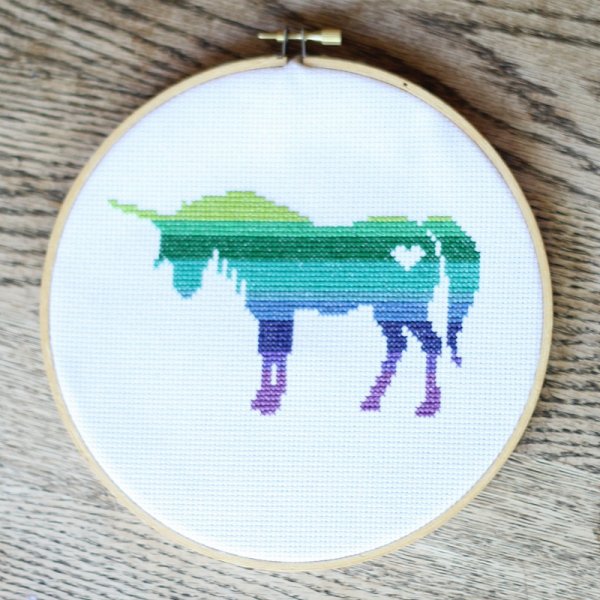 Tutorial: dosmallthingswithlove.com
I need to learn how to cross stitch, too. This is gorgeous. Imagine what you can do with it! Frame it, put it onto a pillow or blanket, add a quote, change the colors … you get the idea.
11

Some Slightly More Sophisticated Unicorn Bling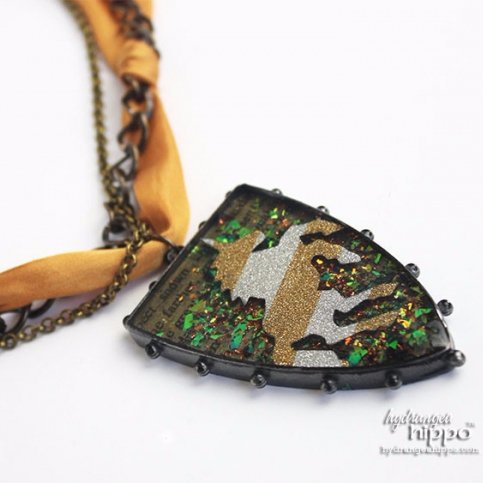 Tutorial: jenniferppriest.com
This is quite gorgeous, as it happens. Like, wear it all the time gorgeous. If anyone tries this, share how it turns out, okay?
12

Hardcore Unicorn Home Décor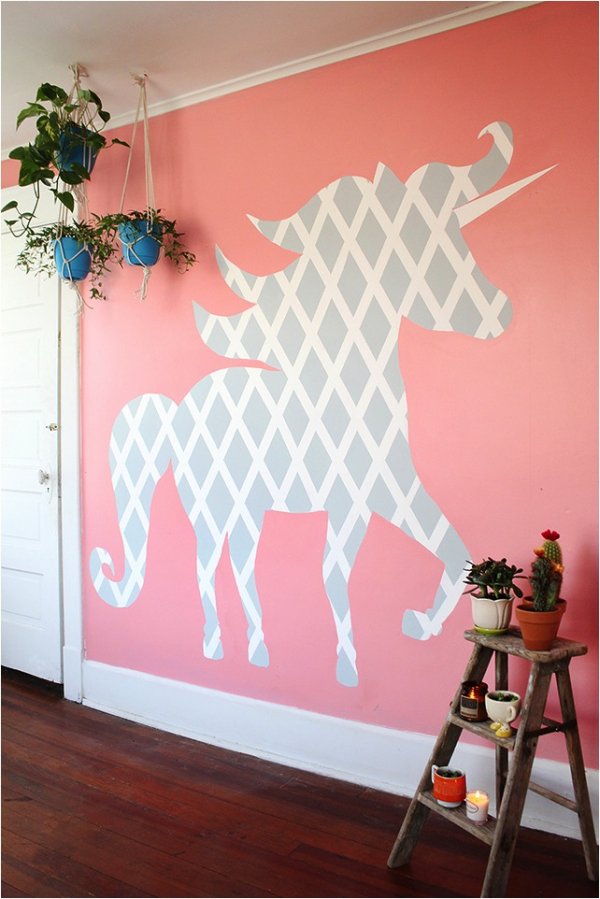 Tutorial: skunkboyblog.com
This takes dedication, but it is stunning. You get step-by-step instructions for everything, even the pattern. Honestly, I love just the pattern, and also would like to try this in pretty much every room of my house using different shapes. This is awesome.
13

The Tee Shirt You Will Wear Every Day of Forever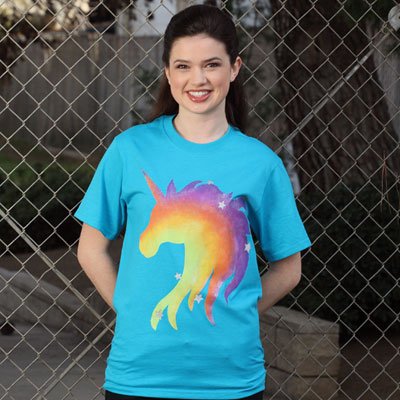 Tutorial: ilovetocreate.com
And it doesn't just have to be a tee shirt, oh no. Follow the tutorial and you can probably put this shape on almost any item of clothing. Play around with colors and pieces and you might make something pretty sweet.
14

Is It a Pumpkin or a Unicorn?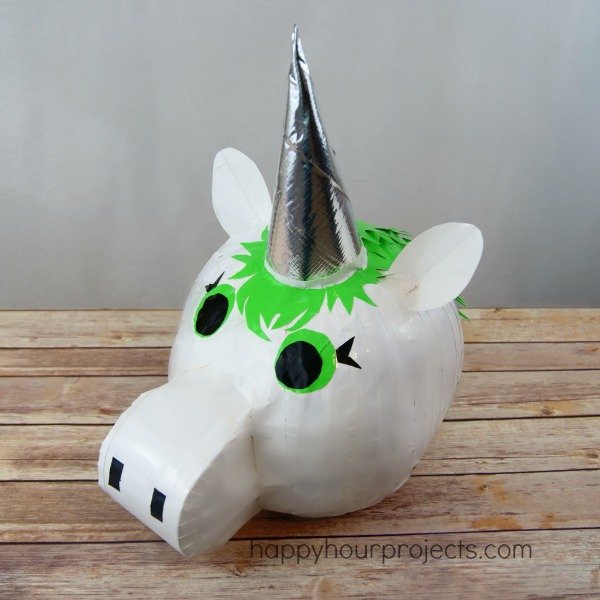 Tutorial: happyhourprojects.com
Dang, just missed Halloween! Remember this for next year if you want a magical pumpkin that doesn't require any carving or pumpkin guts mess. Then again, there's no reason you can't do it now. Make use of all the leftover pumpkins, why don't you?
15

There's No Such Thing as Too Many Unicorn Horns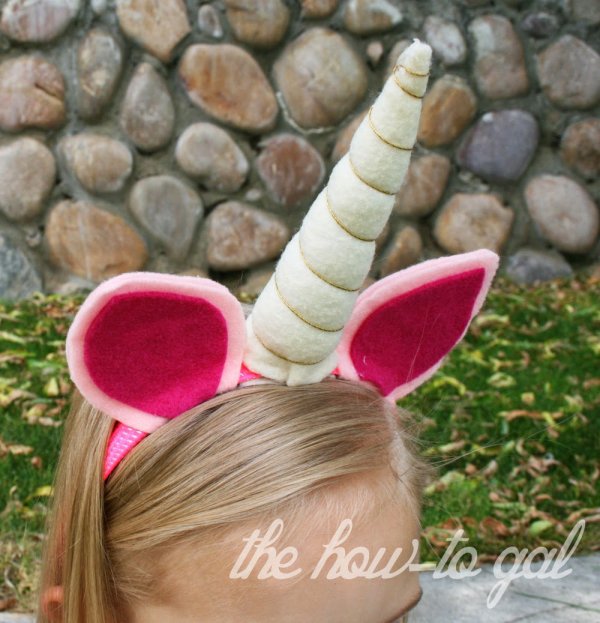 Tutorial: howtogal.com
Seriously. This headband has ears. It is SO CUTE.
16

While We're at It, Here's a Sparkly One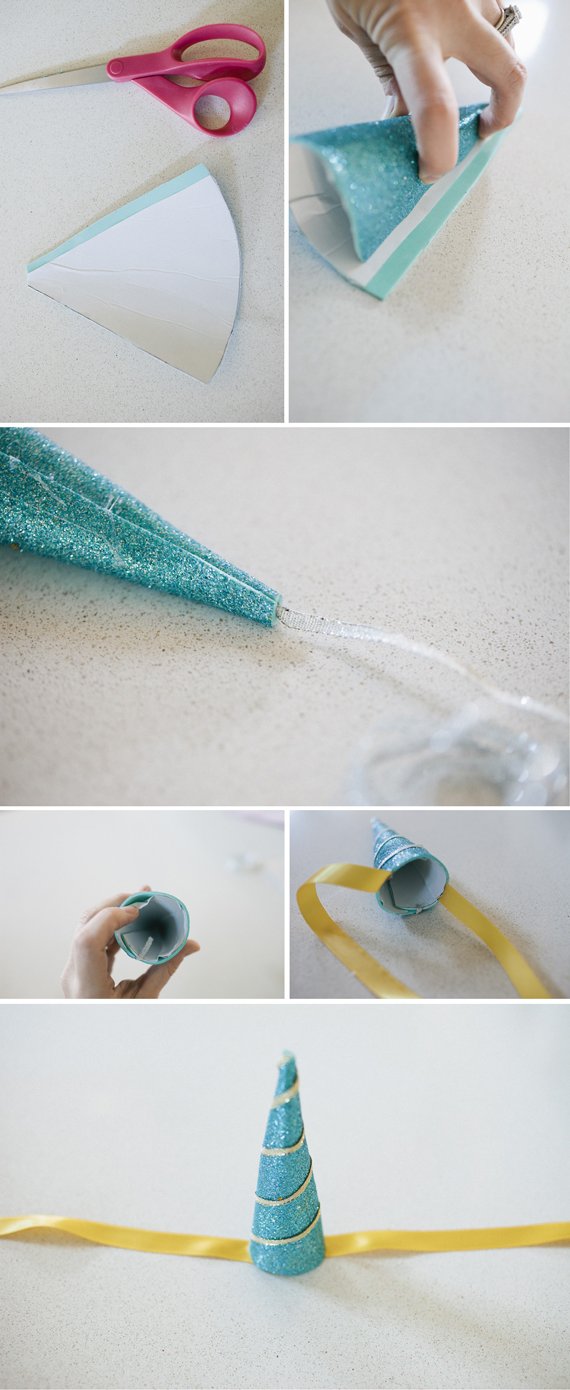 Tutorial: asubtlerevelry.com
Last one, I promise, but c'mon. You must have the option of a sparkly unicorn horn. Unicorns have glitter in their hearts.
17

Get Yourself a Unicorn-worthy Mane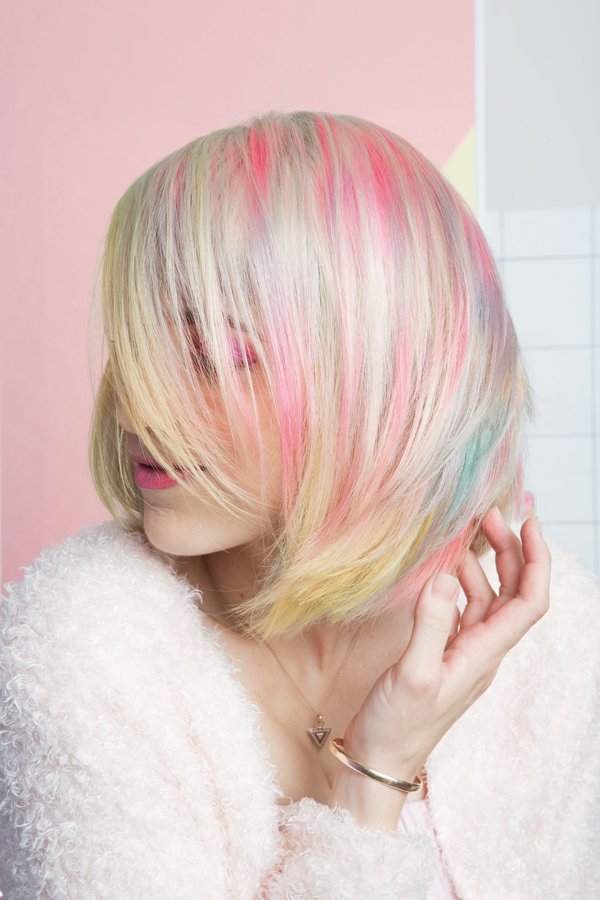 Tutorial: asubtlerevelry.com
I wish I had the guts to do this, to be honest. This is gorgeous. She's like a unicorn pixie princess and I want to pet her hair for hours. I … that's creepy, I'm … I'm sorry you had to see that.
18

A Hoodie is the Perfect Substitute for Unicorn Hair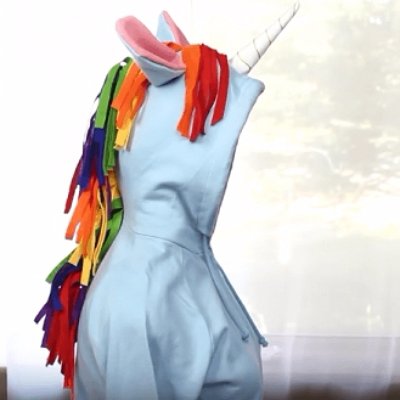 Tutorial: makeit-loveit.com
There are tons of these tutorials around so take a look. You might find something you like better, and remember that kid costumes can easily be tailored to work for adults.
19

Make Unicorn Poop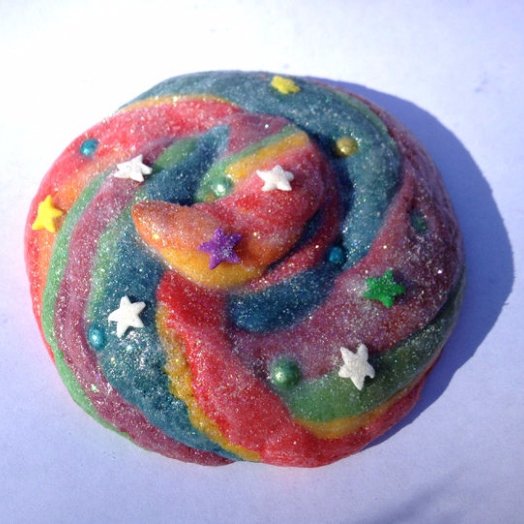 Tutorial: instructables.com
Let everyone know about it afterward. Use ambiguous language so they don't know exactly what you're talking about. You will seem charming because you're a unicorn.
20

Do Your Nails, Girl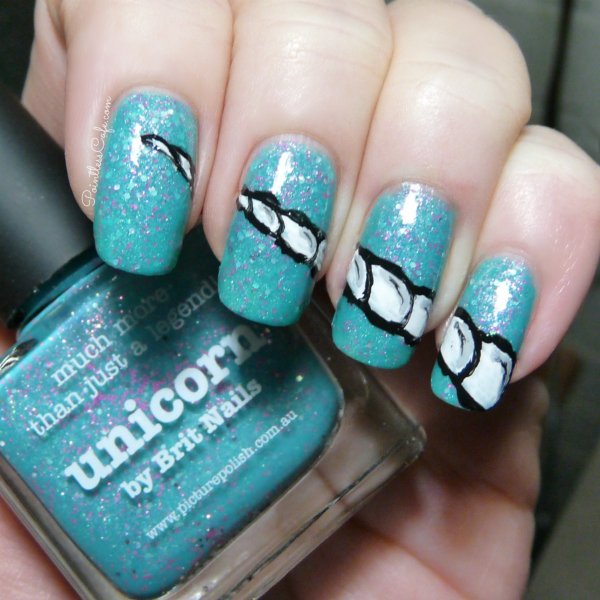 Tutorial: pointlesscafe.com
I have no artistic talent or nail painting abilities whatsoever, but I think even I could do this. That is cute. That is also a very long horn.
21

Top It All off with a Tail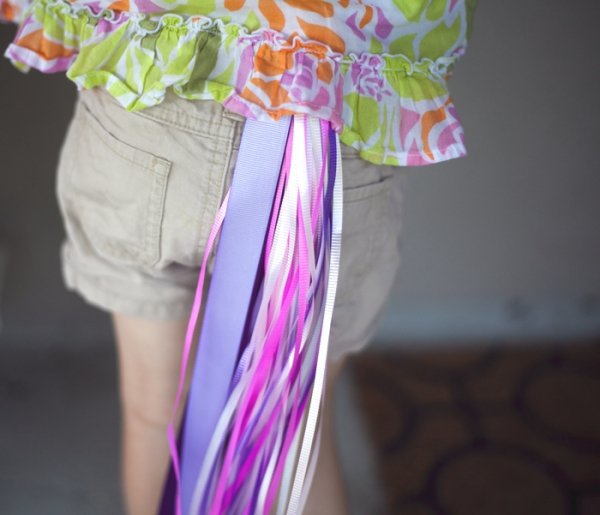 Tutorial: prettyprudent.com
Because why not? You might feel sassy some Friday night and go out with your tail. Just – you know, just be careful with your tail. Tails mean something in certain circles. Maybe nix the tail.
But there are plenty of other unicorn DIYs to tempt you. Are you ready to really display your unicorn pride?
Please rate this article