COMMENT
If your little girls love to sparkle and shine then they will love these glitter crafts for kids! From glowing mason jars to sparkling monograms and adorable glitter heart headbands, they will be shining bright like a diamond in their rooms and from head to toe! Glitter crafts for kids never go out of style, so whether they are in elementary school or high school, young and old alike will have fun with these ideas.
1. Glitter Heart Headband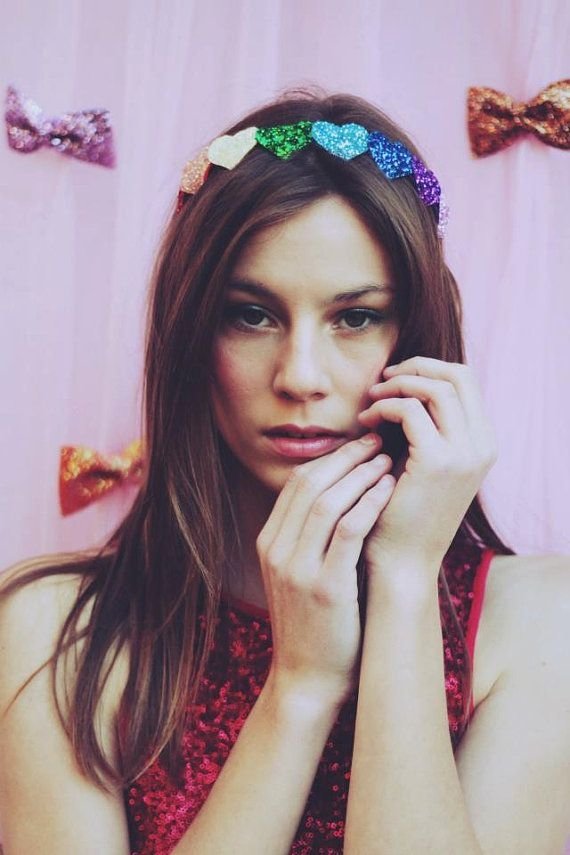 This is probably one of the easiest glitter crafts for kids that your little girls will love. With many of these crafts, though, they will need mom or dad's help if using a hot glue gun. With some glitter craft paper or fabric, foam, headband, scissors, and a hot glue gun, you will have a sparkly heart headband in minutes. Check out starsforstreetlights.com for the complete tutorial.
2. Glitter Mason Jar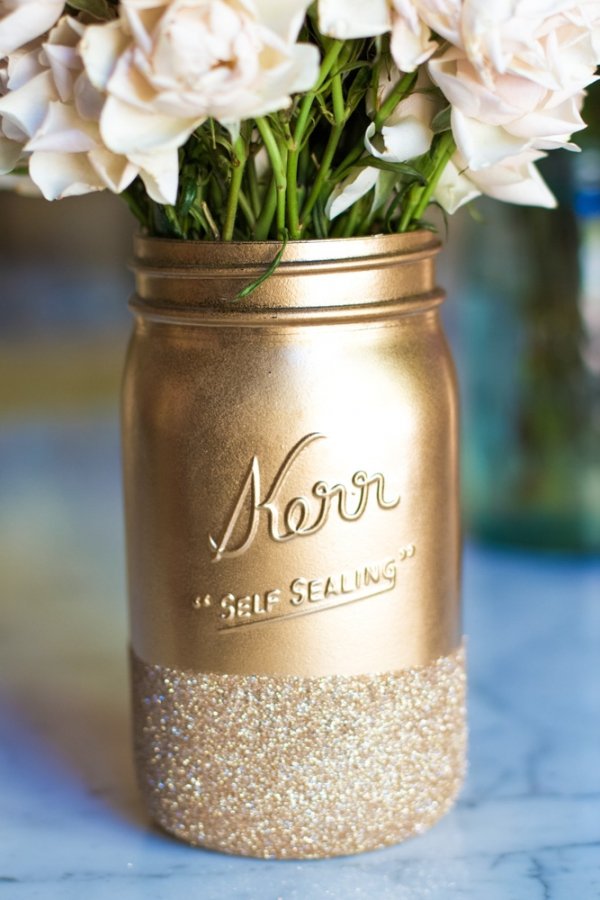 There are a few different glitter craft ideas using mason jars that I've seen on Pinterest that really turn these jars into elegant centerpieces for any occasion. I love the DIY with glitter and a tea-light candle that makes the jar look like it's glowing with fireflies inside of it! Another glitter mason jar DIY that your little ones will love is this one over at madiganmade.com that uses fun painters tape with the glitter to give it a cute scallop design on the outside. These would make a great gift or favor idea for your next birthday party!
3. Glittered Letters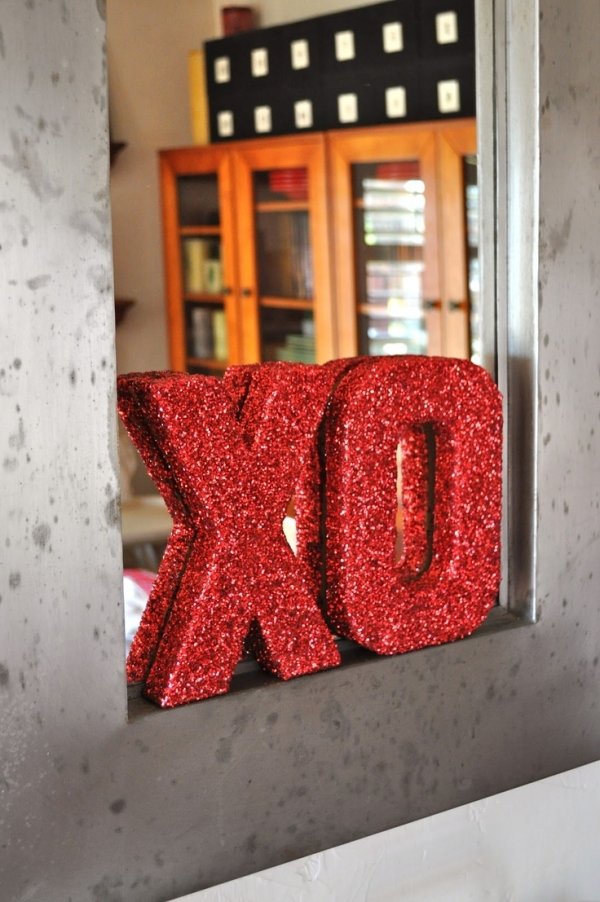 There is probably more than one way to go about making a glittered letter, but this DIY over at forchicsake.com is the cleanest tutorial I've seen. No need to get messy with sparkling glitter all over you, your table, and floor when you can just use glitter craft paper...genius idea! Though I'm sure your little ones would love to play with actual glitter and have sparkles all over their face and hands, this tutorial makes an easy clean up for mom or dad.
4. Glitter Playdough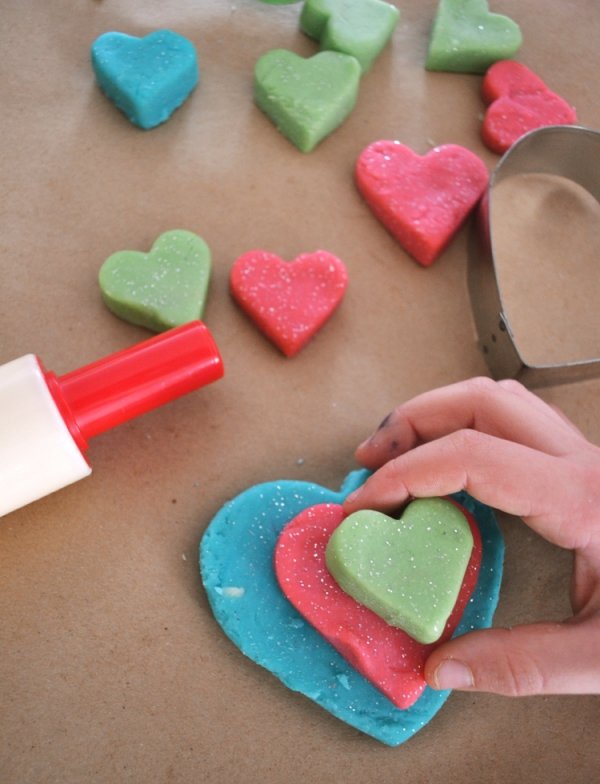 Homemade playdough is really catching on lately, and what better way to make your own playdough than with glitter in it?! Your older kids might have fun helping you make this, but the younger ones will really love playing with it. Check out the recipe over on thechroniclesofhome.com to see how she uses Kool-aid and glitter to make this fun craft for kids.
5. Glitter Animals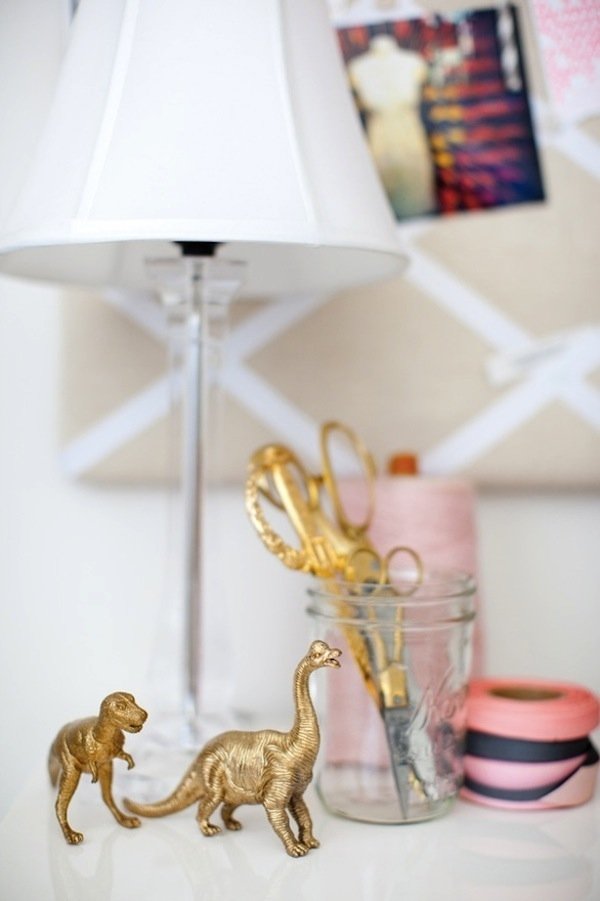 You may not want to do this with little toy animals that your kids play with all the time if they are in favor of how they look right now! However, if you check out the toy aisle at the dollar store, they have plastic toy animals that would be great for this project. I would suggest spraying a protective sealant over the glitter if your kids are younger and may end up putting these in their mouths! I love this DIY over on thealisonshow.com that turns the glittered animals into hair clips, so cute!
6. Glitter Shoes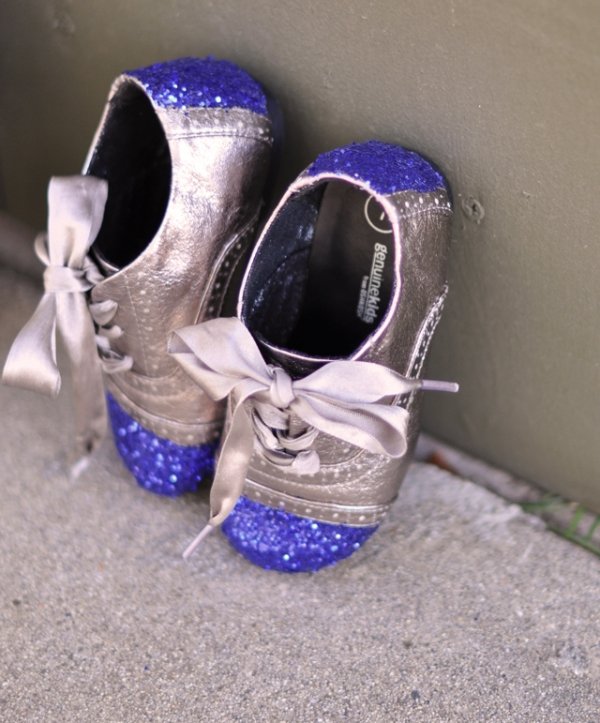 This is the cutest glitter DIY I've seen! I mean, you really can't get much more adorable than little glitter shoes for toddlers, can you?! Your little girls will really love this one, and older girls will have fun showing off their shoes by making creative designs with the glitter. Check out the tutorial over on lovemaegan.com for mom and baby DIY glitter shoes!
7. Glitter Necklace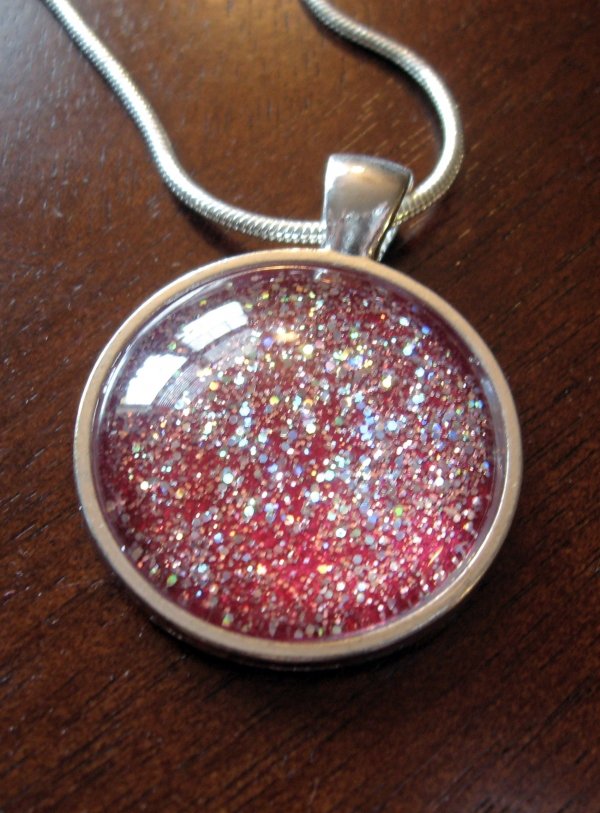 You can make any type of glitter necklace that you like. From chunky letters to chunky beads, they are all pretty fun for kids to make and create their own jewelry with. However, I need to learn how to make a bow, because I have fallen in love with the sweet little glitter bow necklace over on prudentbaby.com, it's just so adorable! So, who is willing to teach me how to make a perfect bow like this?!
What are some glitter crafts for kids that you'll be tackling this weekend?
Explore more ...