If you thought the ombre look was just a hair trend wait until you see these amazing ombre craft ideas. From home and holiday decor to clothing and accessories, you are going to love these tutorials. These ideas are fun to make with your kids or your friends, there is something for everyone. There are some things that the ombre look just doesn't work on, so don't go trying this trend on anything you can get your hands on! Just stick to the list and if it doesn't work, don't blame me, say it was a Pinterest fail!
---
1

Ombre Tote Bag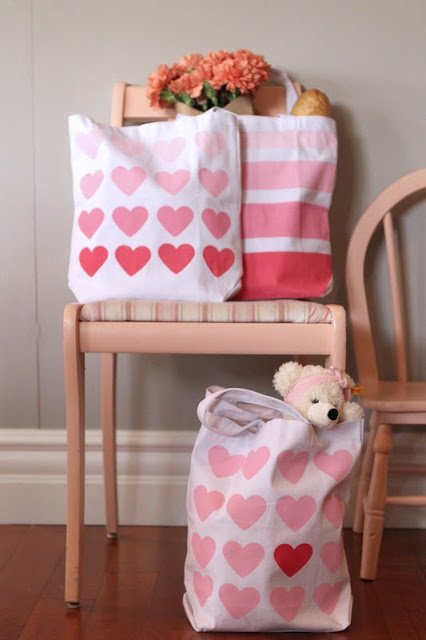 Plain, canvas tote bags are a perfect way to show off your love for the ombre trend. It's a pretty simple ombre craft idea if you follow this tutorial over on fortheloveof.net, where blogger Andrea used freezer paper to help stencil ombre hearts and lines onto her canvas tote bags. I can't wait to try this, now I just need a heart punch!
---
2

Ombre Vase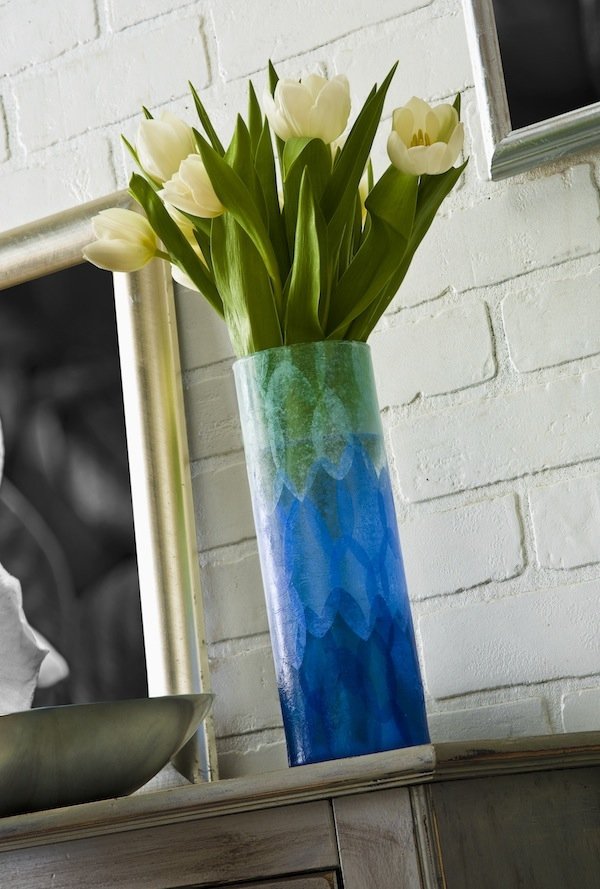 There are some ombre looks out there that are pretty questionable, but when it's done correctly it can really make a difference to a plain and boring object, for example, a clear glass vase or bottle. Painting the ombre effect on vases and bottles would be such a lovely idea for wedding centerpieces, especially for the spring and summer. This look can really make a difference, just check out this tutorial over on cremedelacraft.com, blogger Natalie took an empty, glass jug and gave it a beautiful new life with a little bit of paint and an ombre effect! You can also try this tutorial over on modpodgerocksblog.com for a slightly different take on ombre vases.
---
3

Ombre Banister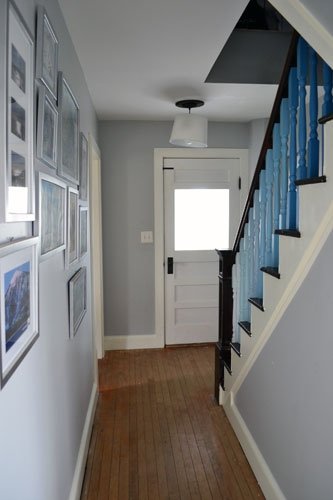 So, some of these ideas are a bit more to take on than just a simple craft project and more like a home decor or home improvement project...but still they are all amazing! Who would have thought an ombre staircase banister would be a trend and not just the banister but the stairs as well? I'm in love with this look, it's just incredible how much difference a little bit of paint can make. From ugly and boring to chic and sophisticated, check out the tutorial over on thisoldhouse.com for the banister and search ombre staircase on Pinterest for more amazing ideas!
---
4

Ombre Ballet Flats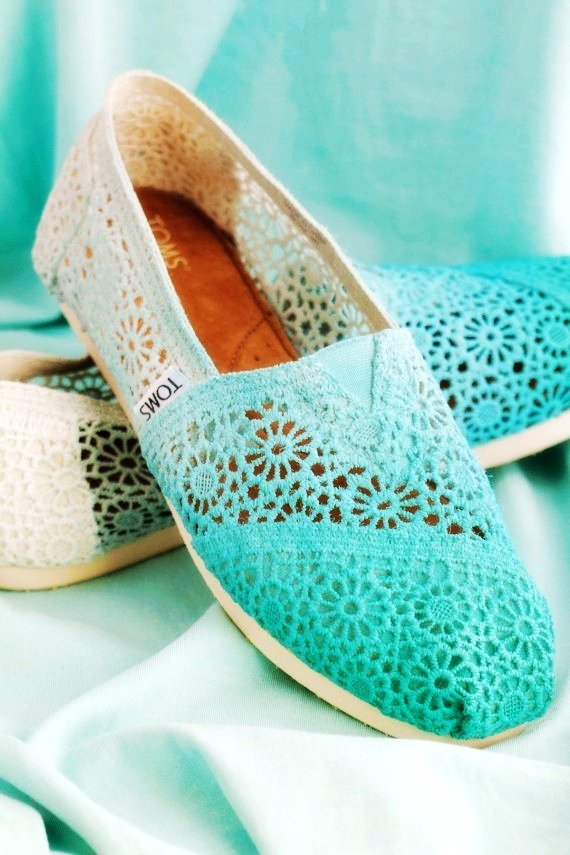 If you have a white or dull pink pair of ballet flats or even a pair of white canvas shoes that need a little love, then you are going to want to take some notes here! Seriously, I'm loving each one of these ombre DIY ideas more than the one before it. But this may be my favorite, check out this ballet flat tutorial over on swellmayde.com. Simply adorable, right? Who wants to go shoe shopping for ballet flats with me?!
---
5

Ombre Chalkboard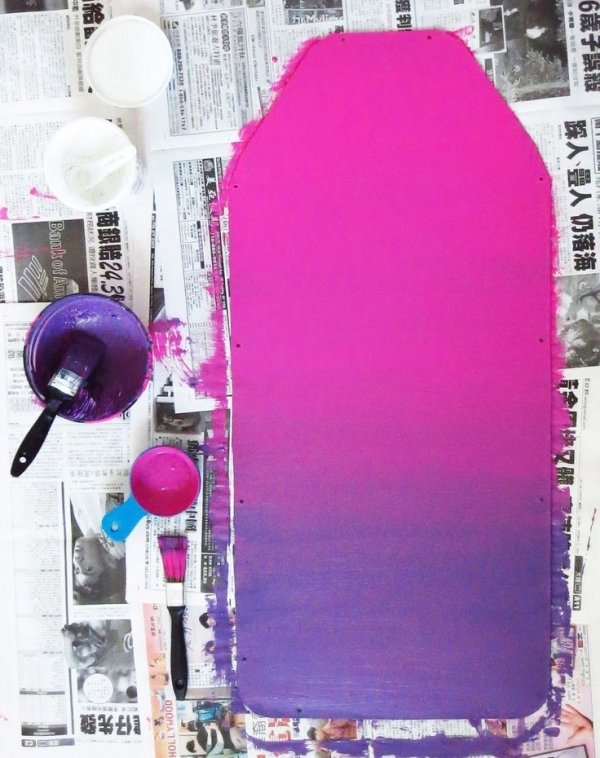 Did you know that you could make your own chalkboard paint? Plus, not only can you make your own chalkboard paint, but you can make it any color you want! Well, this idea is new to me and even cooler than this idea is ombre chalkboard paint, I mean wow! Check out this gorgeous purple and pink ombre chalkboard that blogger Leslie put together, freshfixdesign.com simply stunning! I'm ready to get my craft on.
---
6

Ombre Lampshade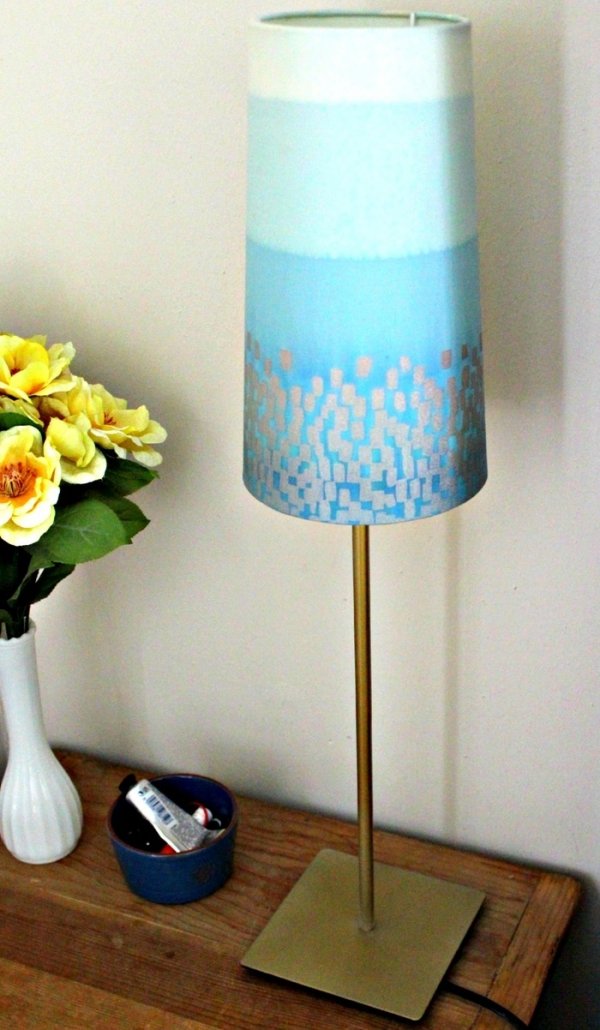 This isn't an ombre craft I would recommend doing with paint, though you could but it would be much easier to DIY with fabric. You could even use yarn to get your ombre effect like Mandi did over on vintagerevivals.com. The one and only Martha Stewart has an ombre lampshade tutorial on her site using fabric shears, marthastewart.com. Both ideas work well, but if you really want to impress your guests, I'd go with the yarn!
7

Ombre Candles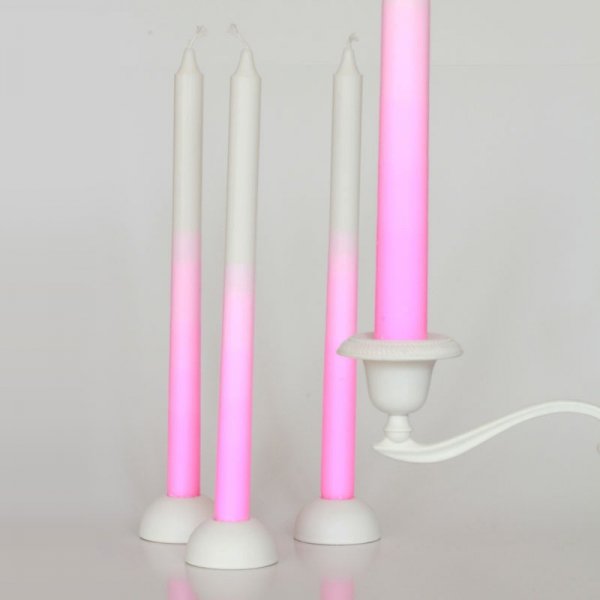 Dress up those boring candles with some color and a cool ombre effect! This craft idea would make a great birthday gift for your mom, sister, or even your best friend. There are two ways you can make your own ombre candles. One tutorial I found over on katescreativespace.com just takes a pre-made candle stick and paints on a neon ombre look. However, this how to over on menacherie.com, sows w to make soy wax ombre candles...that's pretty impressive! Either way, they both make for pretty candles and great gift ideas.
Do you love this trend as much as I do, if so which one of these ombre craft ideas is now on your to do list?
---
Comments
Popular
Related
Recent