OK, so you're probably thinking, "Is she serious, DIY projects to make with a rope?", but just wait until you see these ideas. You can find anything and everything on Pinterest, although I'm not sure yet if that is a good thing or not! However, if you know what you are looking for; baking, DIY, crafts, clothes, weddings, etc. you really can find a million and one ideas for each category. So, I can't remember how I stumbled upon this idea of DIY projects to make with a rope, but I hope you enjoy.
Table of contents:
1

Rope Swing Shelf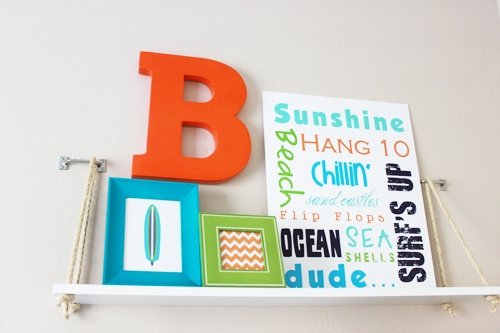 Whether you are planning a nautical themed room, going for something more rustic, or just want a cool display shelf, which is why I love this, you can't go wrong with this first DIY rope project. With a slab of wood, a drill, hammer, anchors, screws, and rope of course, you can build your very own swing shelf. For the complete list of materials check out this nautical themed tutorial over on projectnursery.com, she made it look pretty easy...and who doesn't love that?
2

Rope Vase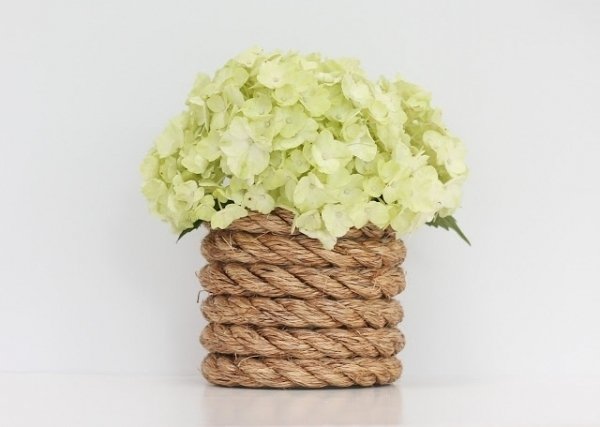 I've seen this gorgeous vase idea used before for rustic wedding centerpieces; I just love the contrast between the soft flowers and the toughness of the rope. Whether you're planning a rustic wedding, a nautical theme, or just want something unique to dress your tables with, this eye catching vase will impress your friends and your wedding planner! Stop by julieblanner.com for the full tutorial.
3

Rope Basket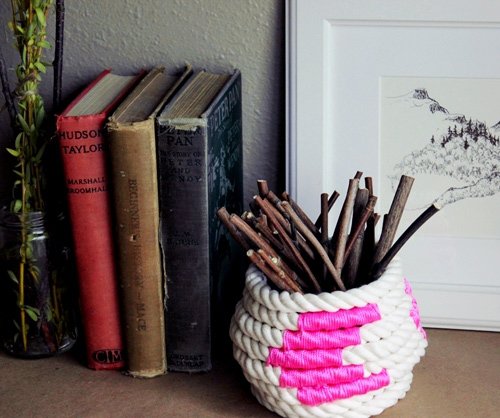 So many ideas, so little time! This rope basket DIY can either be made by wrapping the rope around a bucket, a bowl, an actual waste basket etc. and hot gluing it right to the item you use. Or, you can skip using an object to help create your basket form and create a stand alone rope basket because you are just that awesome! I love the pop of color blogger and craft maker Heather put into her rope basket over on designsponge.com, pretty spectacular, right?!
4

Braided Rug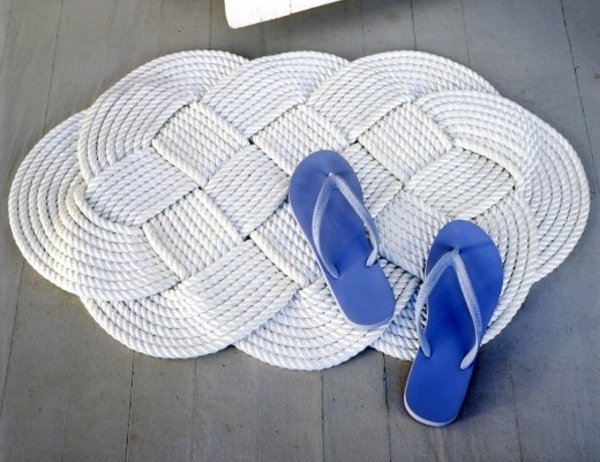 You know if the one and only Martha Stewart features a DIY on her site then it's definitely cool and trendy! I've seen these beautiful nautical, braided rugs in home good stores before, but how fantastic would it be to tell your friends and family that you didn't buy yours...you made it! Check out the tutorial over on marthastewart.com, then come back to share with us your finished rug...I would love to see it!
5

Rope Lamp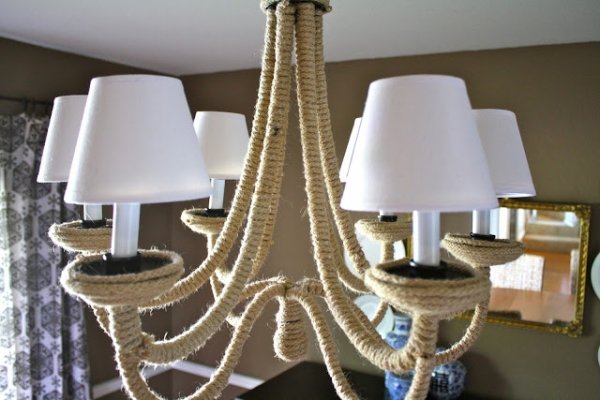 There are a few interesting tutorials on Pinterest for a rope lamp, but one of my favorite looks is this rope chandelier, remodelaholic.com. This is a great idea to use to complete a nautical or rustic theme room that has a chandelier in the space that is in need of a makeover. For a nautical theme, a light colored rope works perfectly, however a darker tone would probably work better for a rustic look.
6

Rope Headboard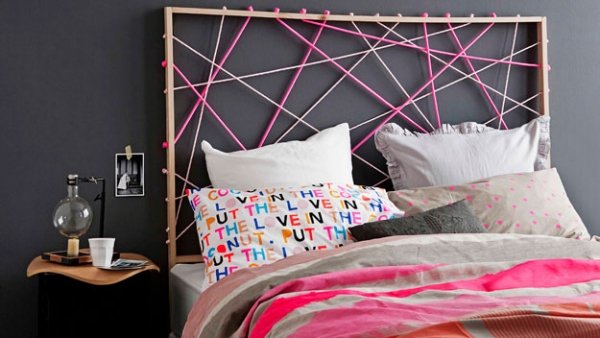 I recently wrote a round-up of DIY headboards, but only now while searching for cool rope tutorials did I find this awesome rope headboard design- homes.ninemsn.com.au. Pretty fantastic, right? This is a perfect idea for a teen's room, and could really inspire a great look for the rest of the space.
7

Tote Bag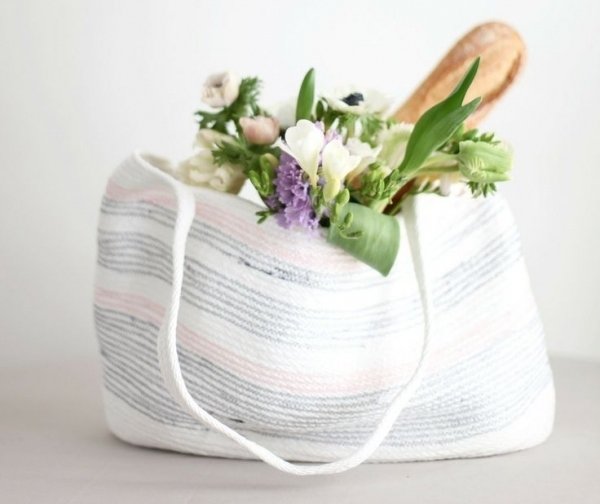 Who doesn't love a great tote bag to take to the market, the beach, on a road trip...they're pretty great and hold tons of crap...you know you cram stuff in there! But those really amazing, designer raffia tote bags can get pretty pricey. So, that's when you make your own rope tote bag like this one over on stylemepretty.com, how much do you love this?
So, after looking at all of these amazing DIY projects to make with a rope, are you now heading out to your garage or down to your basement in search of some rope?! I bet you are!
Please rate this article