From the chic elegance of Paris to the charming rusticity of Provence, there's just a je ne sais quoi about French style. Are you up for being inspired to add a touch of French style to your home?
Table of contents:
1

FRENCH COUNTRY COTTAGE Vintage Kitchen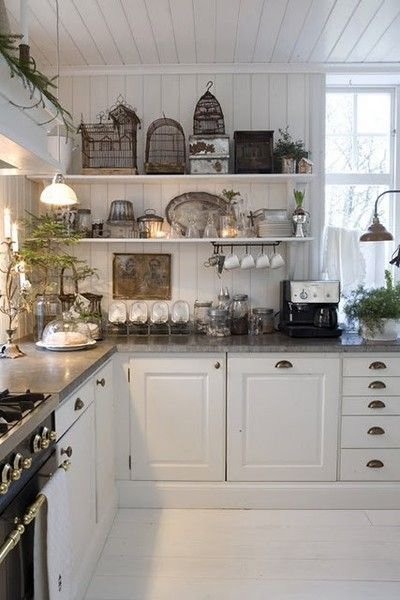 Via FRENCH COUNTRY COTTAGE: Vintage Cottage ...
Don't you just adore those bird cages?
2

French Farmhouse Dining Room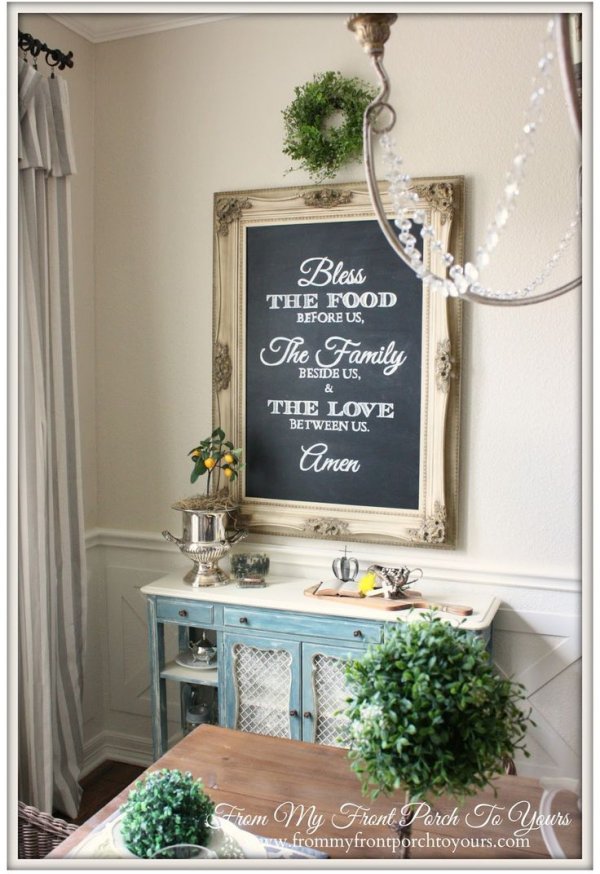 Via From My Front Porch To ...
I think it's that duck egg blue and chicken wire cabinet that just screams French provincial.
3

New Country French Cottage Kitchen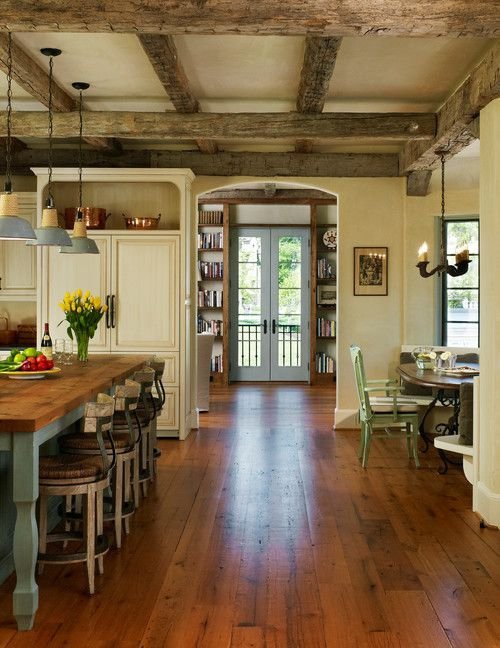 Via A New House Inspired by ...
You can capture an "old" feel in a new home.
4

Rustic Charm for the Bedroom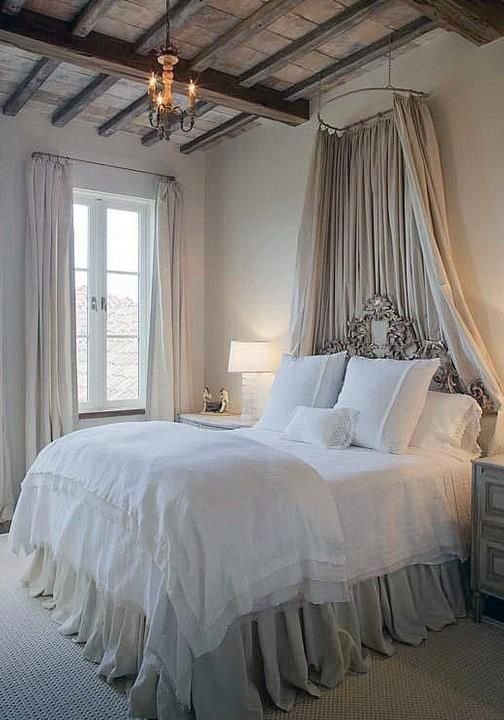 Via How to Achieve a French ...
Having the right sort of room for a French style makeover is always a plus.
5

Old for New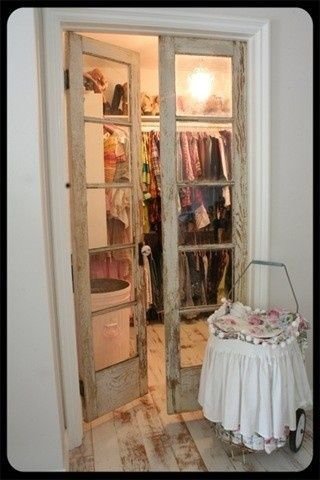 Via Fresh Picked Friday [Vol. 59] ...
Switch out closet door for vintage French doors!
6

Mirror, Mirror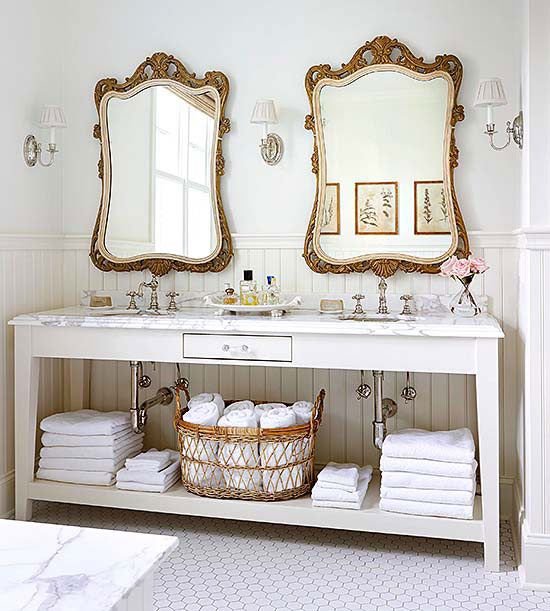 Via Clever Ideas for Flea Market ...
A bathroom full of character.
7

Planked Ceiling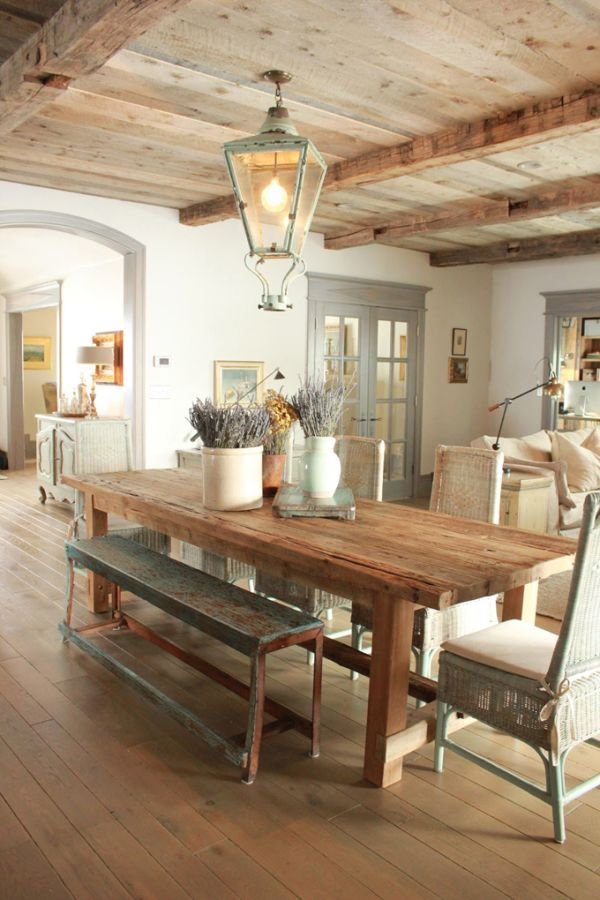 Via French Style Home - Inspired ...
Planked ceilings bring out the crisp white and pop of colors in this dining room
8

Vintage Inspired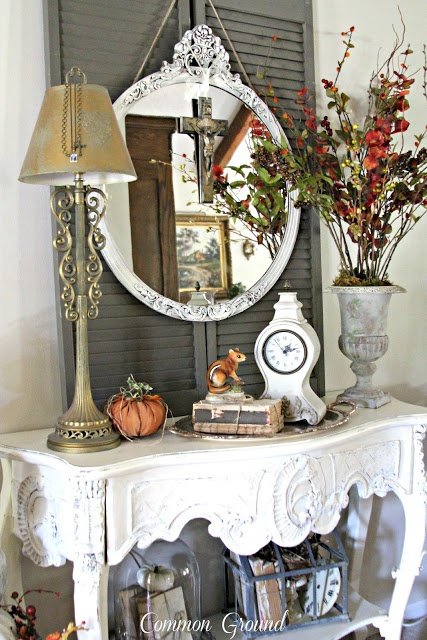 Via Vintage inspired French Country home ...
A collection of vintage French looking odds and sods can be serendipitous.
9

Curtains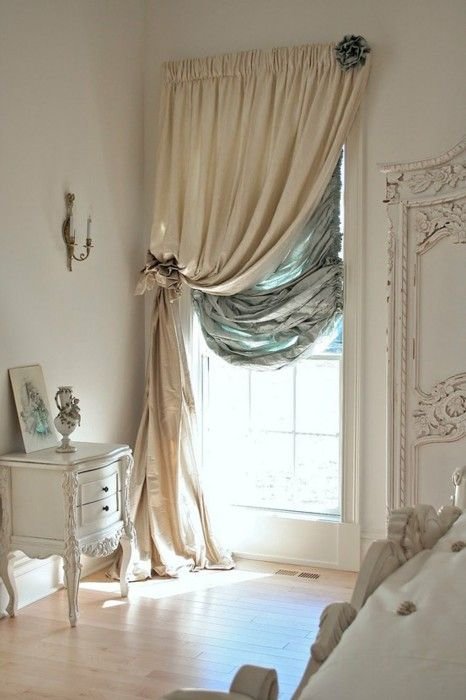 Via A Paris Apartment and a ...
Drapes with a swagger.
10

French Country Cottage Bathroom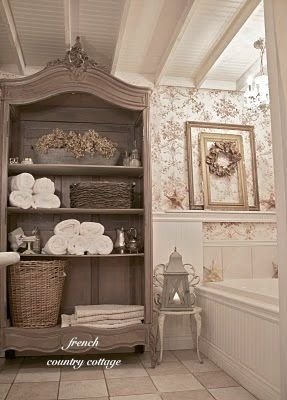 Via French Cottage Bathroom Before & ...
How incredibly charming is this?
11

Parisian Inspired Candles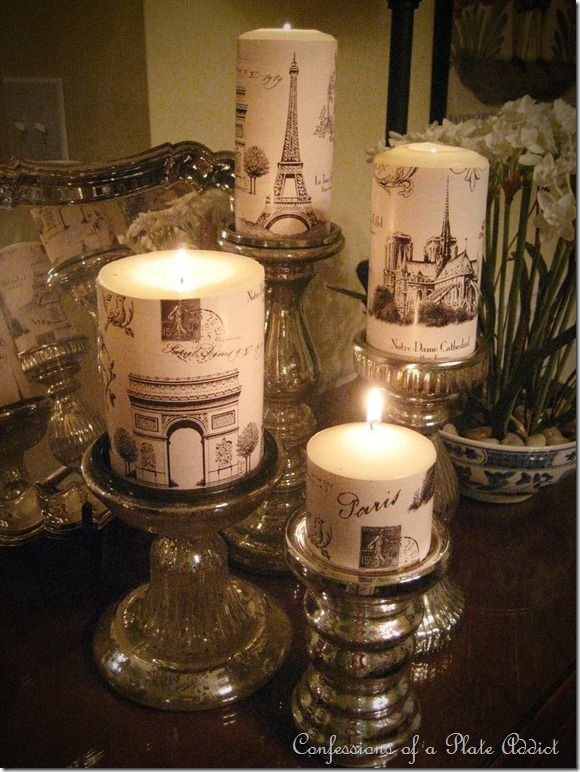 Via CONFESSIONS OF A PLATE ADDICT: ...
There are lots of ways to add just a soupcon of French style to your home.
12

Vintage Cottage Kitchen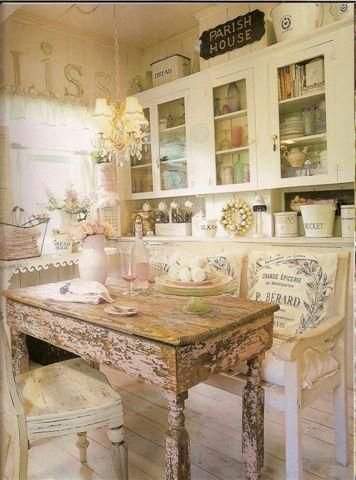 Via FRENCH COUNTRY COTTAGE: Vintage Cottage ...
Like something out of Jean de Florette.
13

Ornate Vintage Chair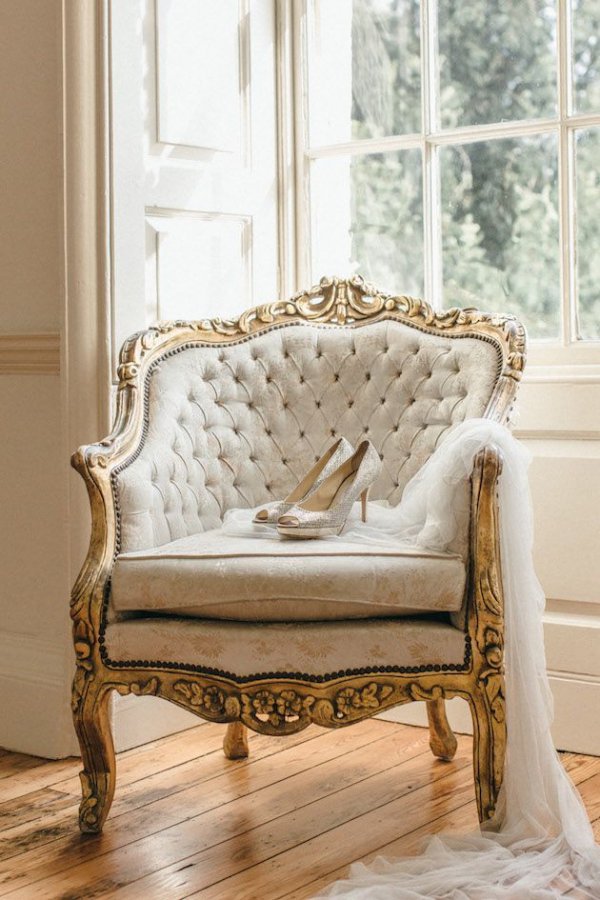 Via bridalmusings.com
elegant and opulent at the same time.
14

Conservatory / Breakfast Room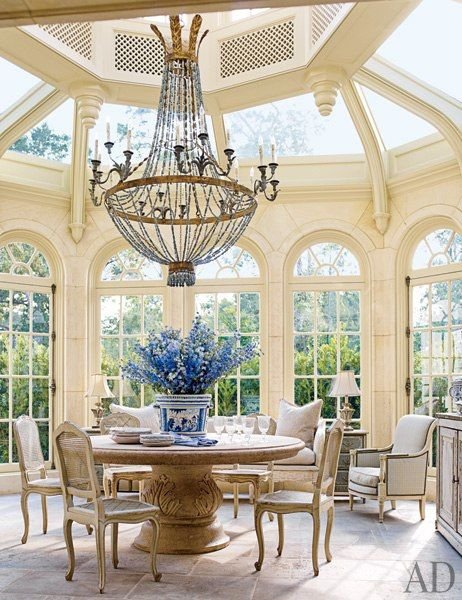 Via Conservatory : Kara Childress Renovates ...
Well we can dream ...
15

FRENCH COUNTRY COTTAGE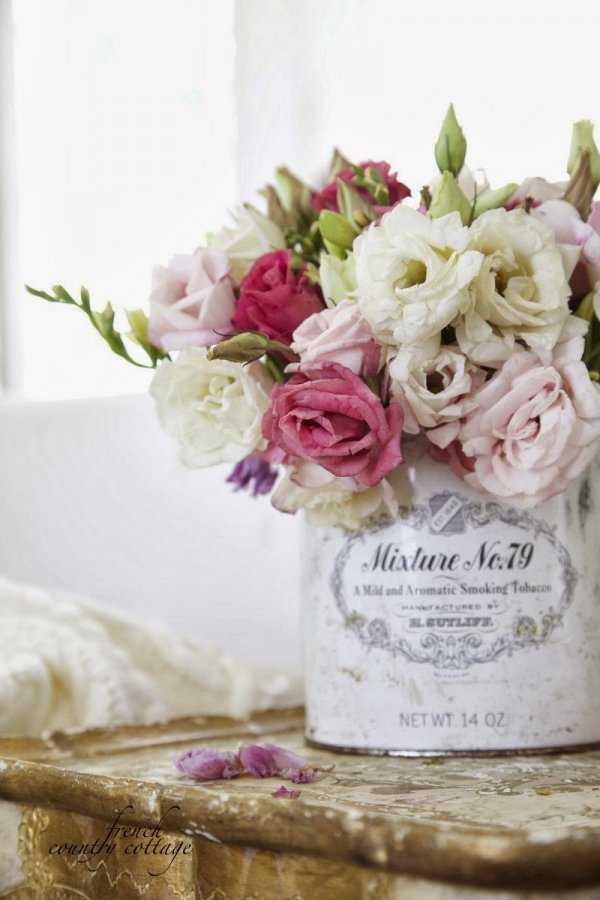 Via FRENCH COUNTRY COTTAGE: Old tobacco ...
Be on the lookout for those special finishing touches.
16

Hip Heritage Look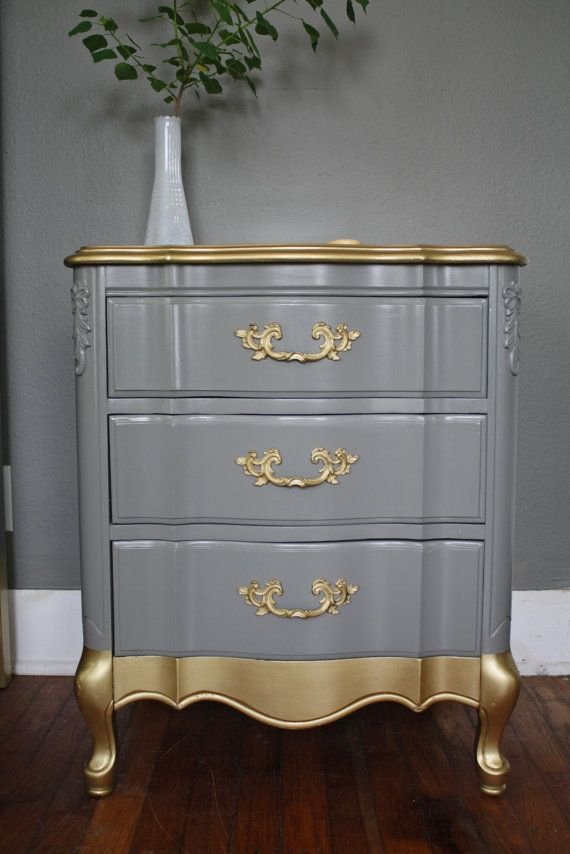 Via Portfolio: Gold Detail French Provincial ...
A paint job can recreate the feel of the Ancien Régime.
17

Smaller Chandeliers for Bedside Lighting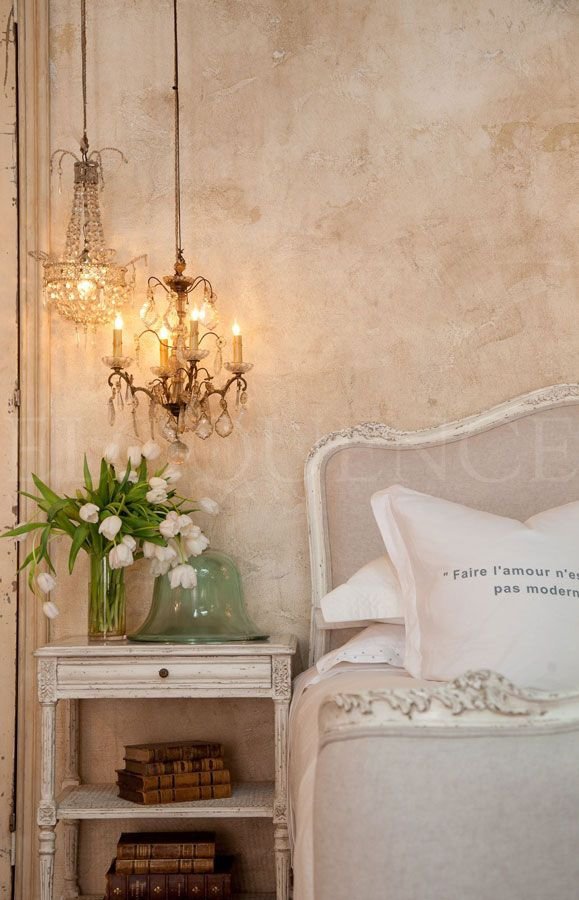 Via ELOQUENCE Collection - Beds - ...
French style means attention to detail.
18

Large Gingham Checks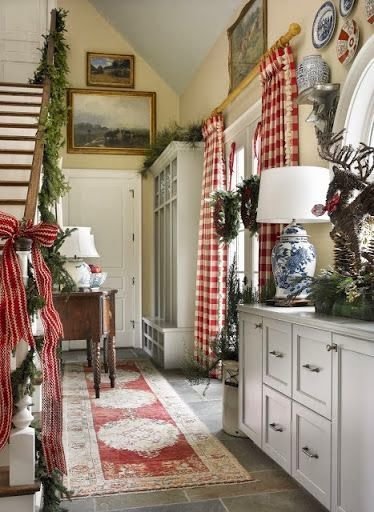 Via FRENCH COUNTRY COTTAGE: Inspirations
Can't go wrong with a bit of gingham.
19

Furniture Makeover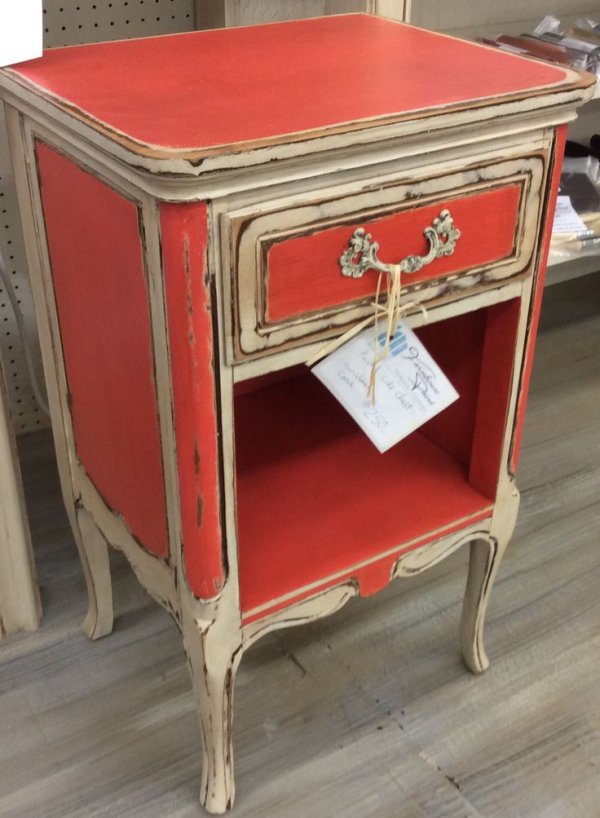 Via Home - Farmhouse Paint
Go to work on thrift store or yard sale finds.
20

Dine in Style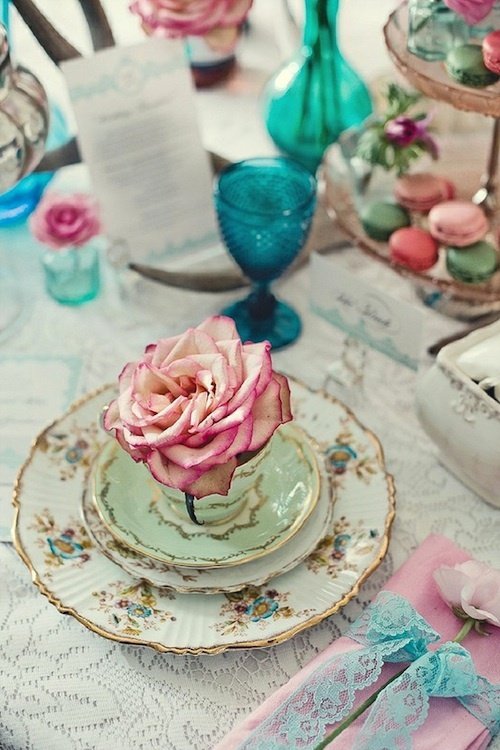 Via The Pretty Blog - Wedding ...
If you don't want to dedicate a whole room to French style, dine in French style instead.
21

Versailles
Via apartmenttherapy.com
This room is called Le Méridienne and the decor was chosen by Marie Antoinette.
22

Bright-Pastel French Furniture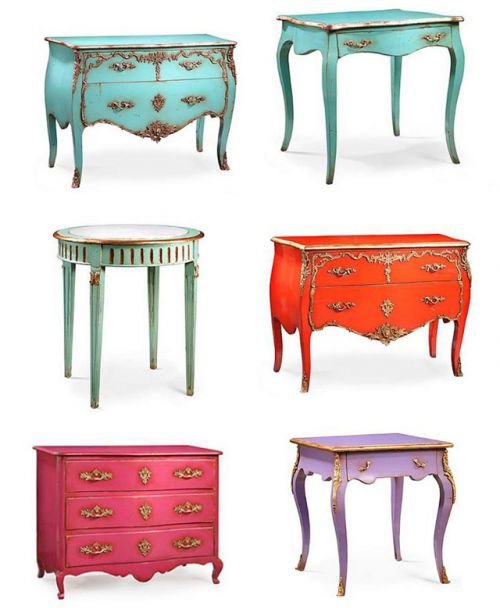 Via Feminizing Your Décor: Painted Furniture ...
An idea of the styles of furniture to be on the lookout for.
23

Feminine Bedroom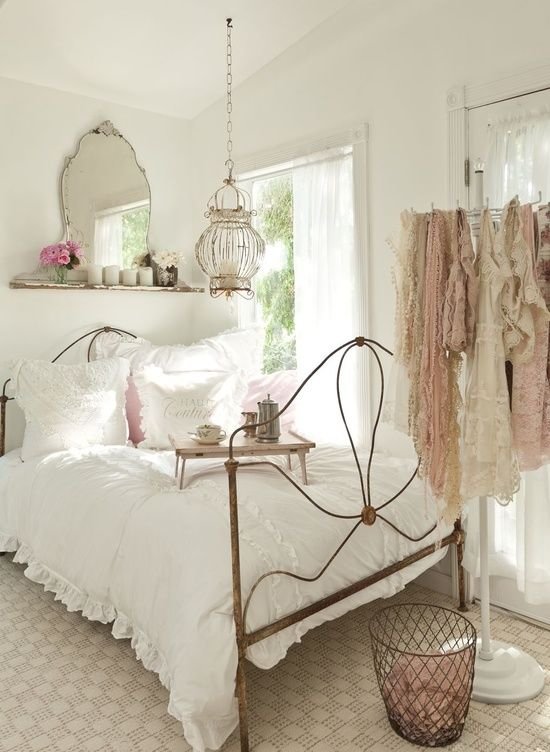 Via Home Interior Design Ideas : ...
Lots of shabby and cottage chic touches.
24

Art Work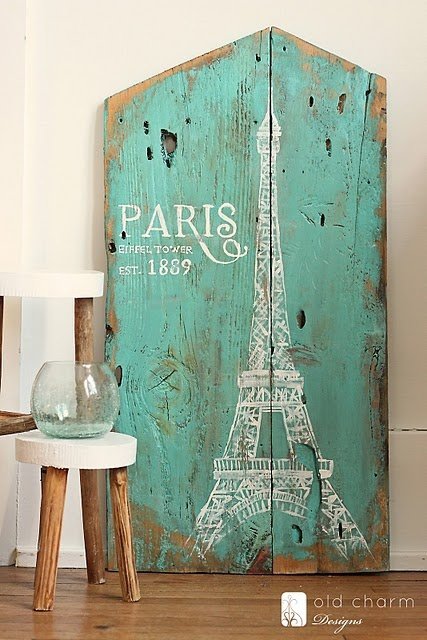 Via ooh la la - Inspired ...
One of the easiest ways to add a French touch is some artwork with a French theme or scene.
25

Lavender Topiaries in Galvanized Buckets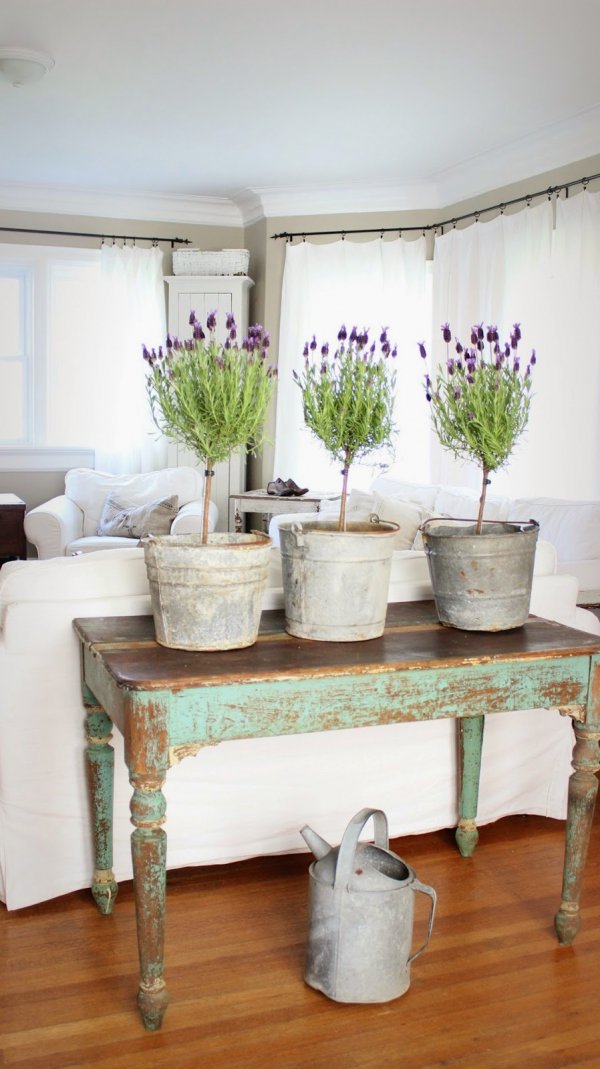 Via Rustic Farmhouse: ~Lavender Topiaries~
Doesn't lavender always make you think of Provence?
26

Classic Country French Bedroom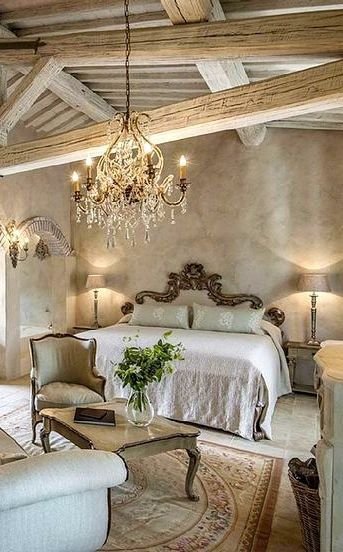 Via Complete and Classic Country French….. ...
Posh yet understated and enchanting.
27

French Window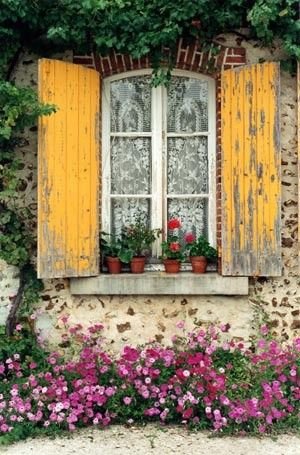 Via Dishfunctional Designs: Upcycled: New Ways ...
Why stick at French style indoors?
28

Chandelier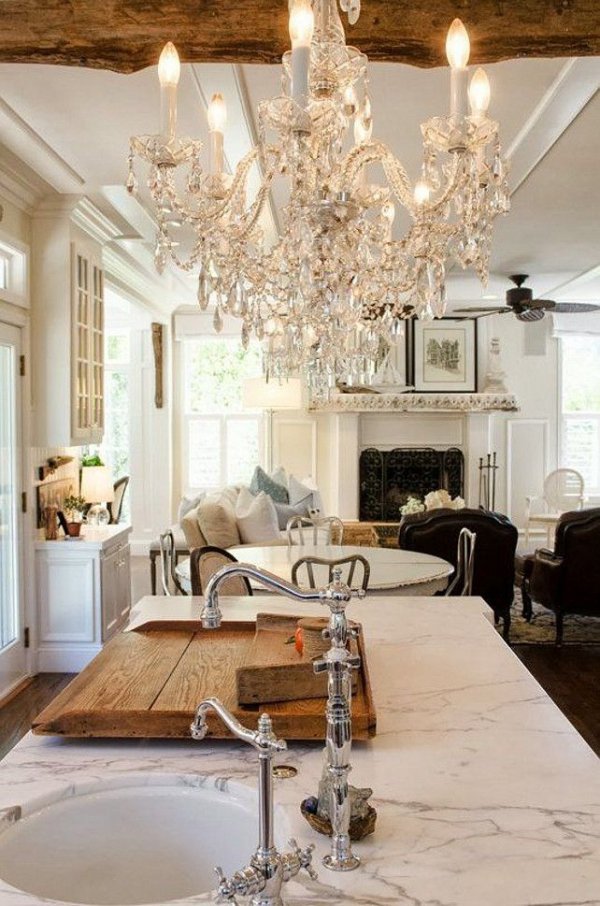 Via Interior Design Ideas: French Interiors ...
A chandelier over the kitchen sink? Genius or crazy?
29

Glamorous French Inspired Bedroom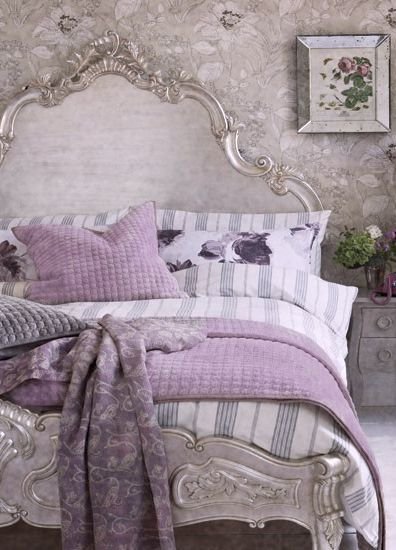 Via Feel Like Sophia Loren or ...
Wouldn't you feel a million bucks sleeping in here?
30

French Inspired Nursery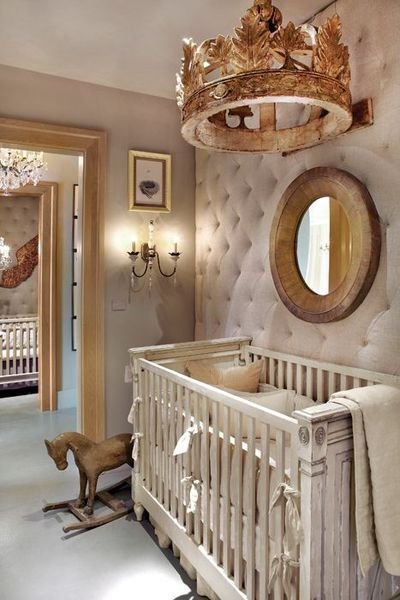 Via Marie's Tumblr - Daily Notes ...
Treat your little one like a dauphin(e)
31

French-inspired Space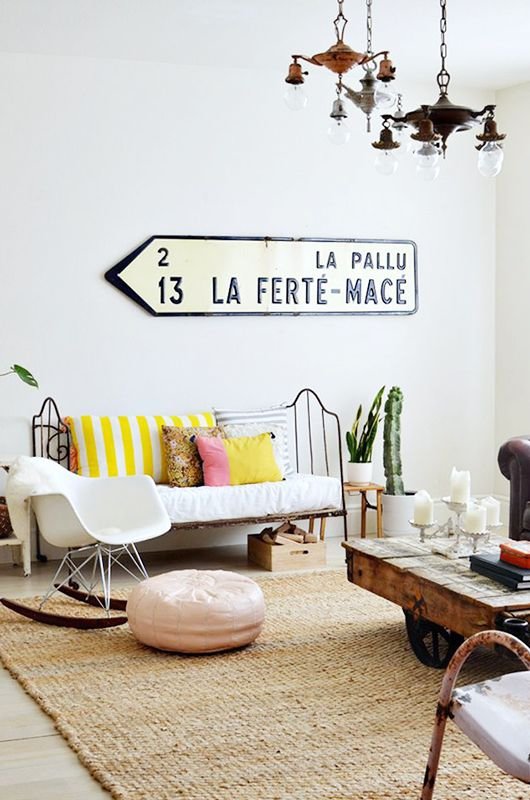 Via french-inspired space. / sfgirlbybay
I think this room really tells a story.
32

French-inspired Office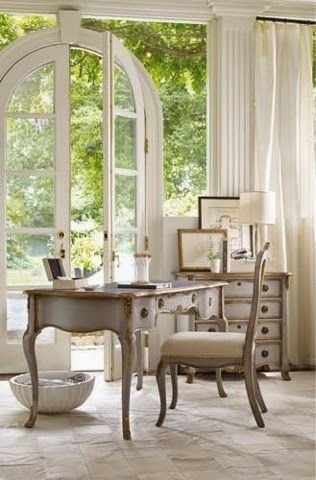 Via Rowhouseblog.com: In Love With Decor ...
You can add some oh là là to practical spaces too.
33

French Doors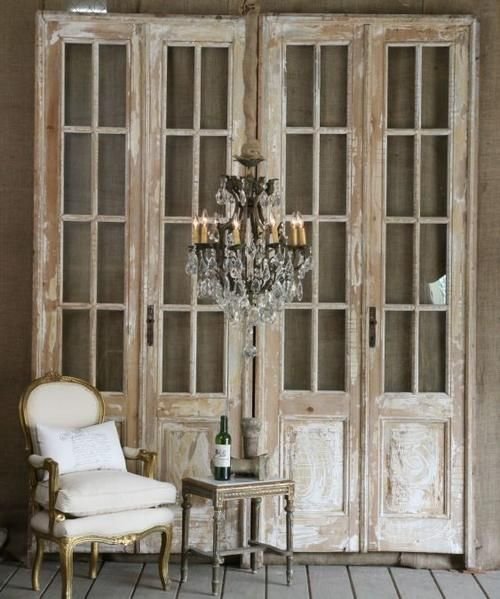 Via Swede Dreams: Rustic Tuesday...
Recycle old French doors to create a focal point.
34

Antique French Fireback as Backsplash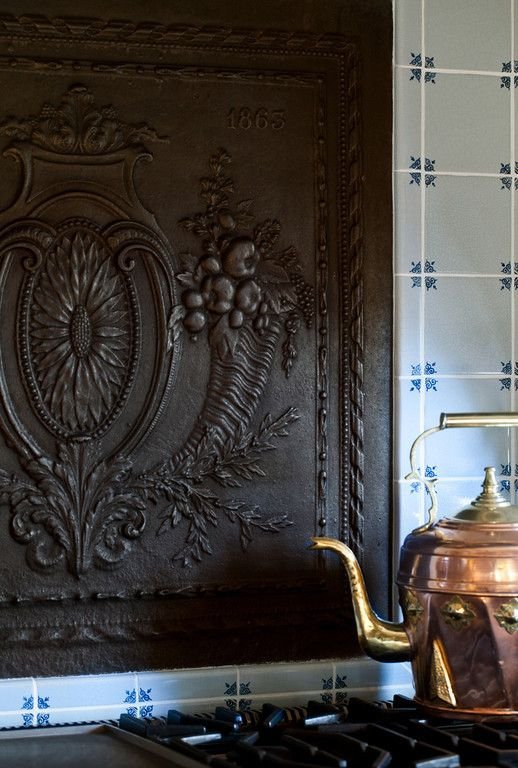 Via 40 Awesome Kitchen Backsplash Ideas ...
Find new uses for old things.
35

Elegant French Inspired Bedroom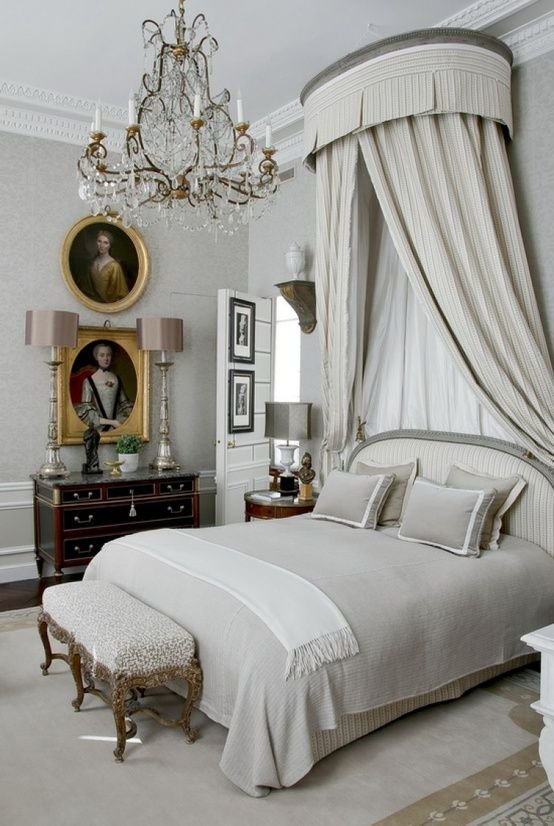 Via ZsaZsa Bellagio – Like No ...
I'm in love with this.
36

French Style Armoire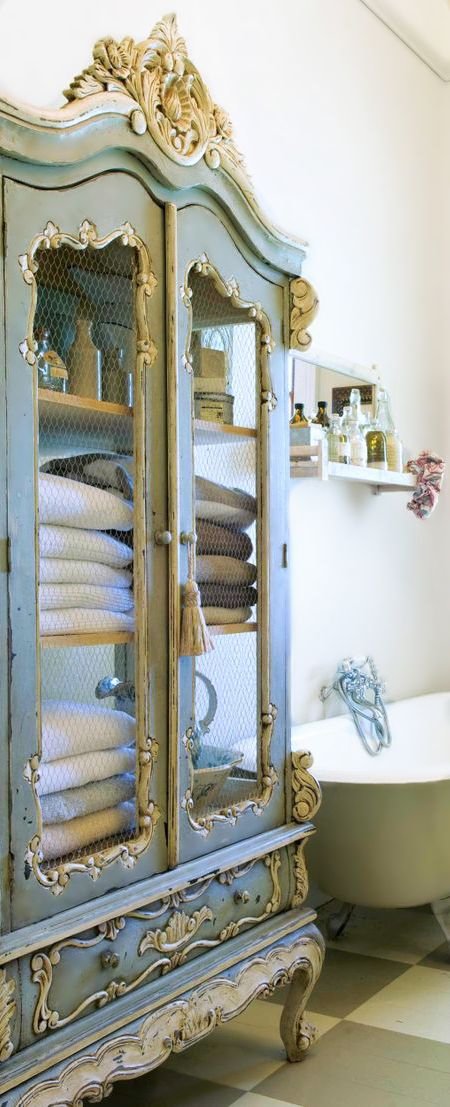 Via Frou Frou Fashionista Luxury Lingerie ...
No other piece of furniture screams French like an armoire.
Do you love the French style? What way do you lean: provincial charm or city chic?
Please rate this article