I love home décor. Homeownership has seriously inspired by nesting instincts. The problem is that décor is kind of expensive. You see all these gorgeous items from places like Anthropologie or even Bed Bath & Beyond and IKEA, and they're sooo expensive! I mean, they're expensive whether you've got a mortgage or just rent to worry about, which means that sometimes, you have to get a little clever. A little inventive. A little DIY-ish. You need to become besties with a variety of affordable home décor hacks – like these!
---
1

Add Pantry Shelves to a Blank Wall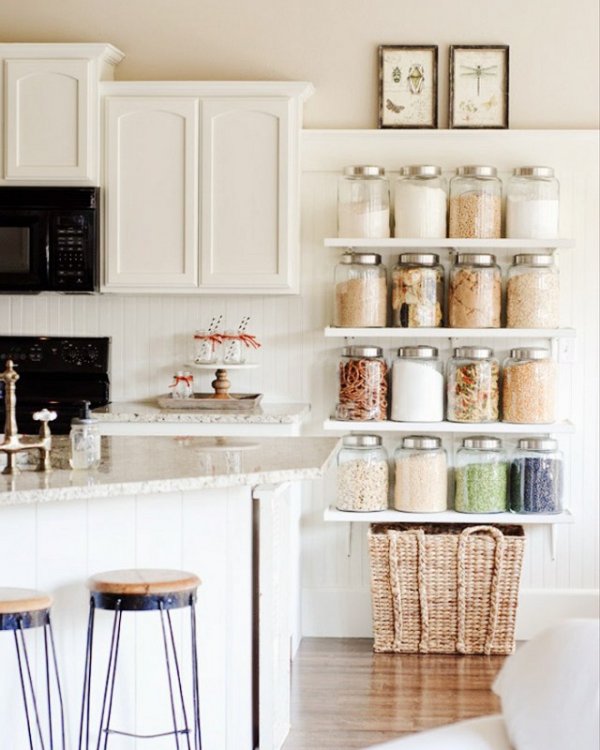 Storage is one of the biggest problems most people have. There's just never enough. You don't have to fill your home with bulky, ugly, or obtrusive shelves, though. Put pantry doors up on a blank wall and you instantly have extra storage.
---
2

Use an Ironing Board as a Table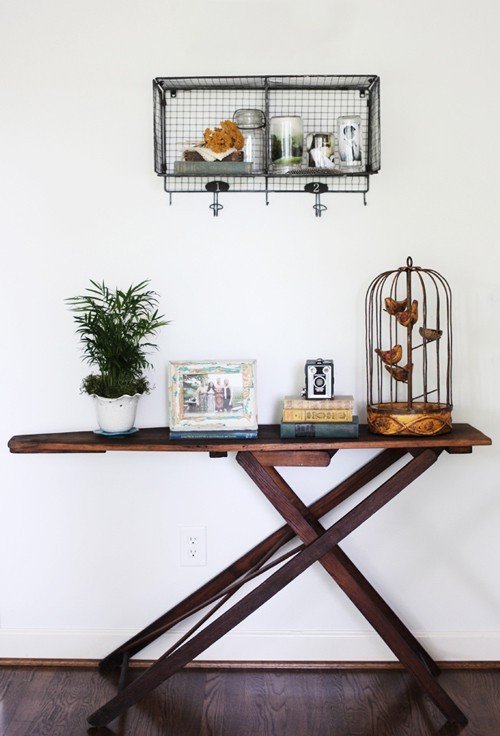 This works better when it's an older, wooden ironing board. You can find these on the cheap at antique shops and flea markets.
---
3

Make Picture Frames out of Tape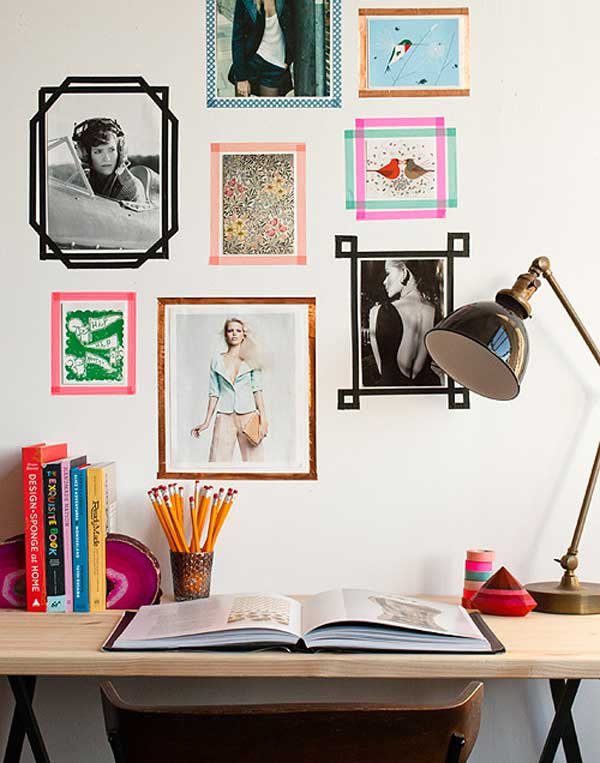 How gorgeous is this? All you need is some Washi tape or colorful duct tape, and blam! Instead photo wall!
---
4

Put up Some Paint Chips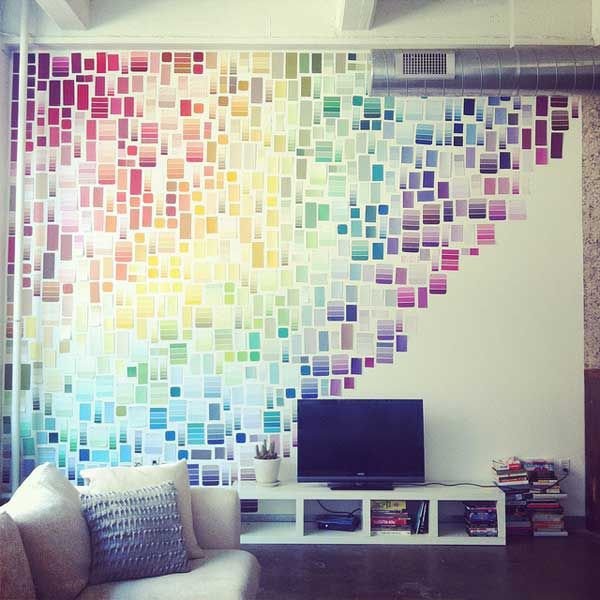 Don't have enough money for actual paint? Decorate your wall using paint chips, instead!
---
5

Tie Back Your Curtains with Old Necklaces and Bracelets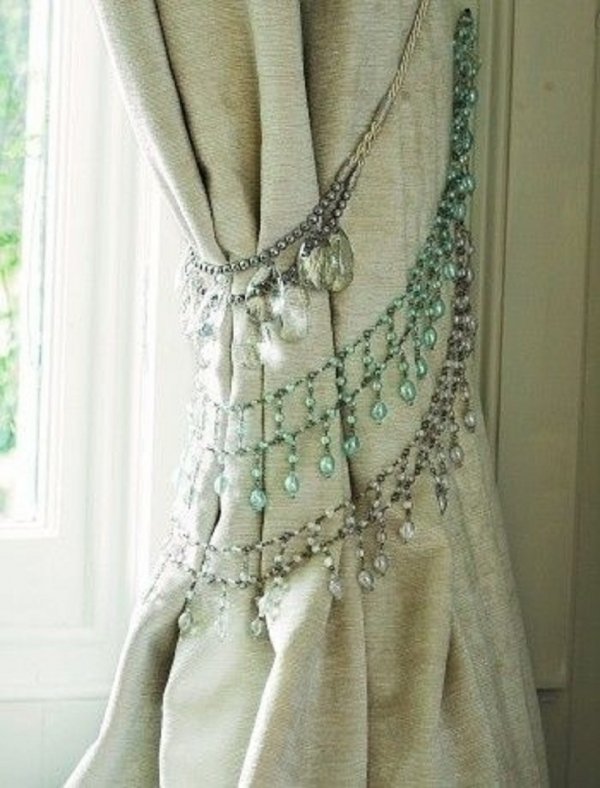 This not only makes your window treatments look more glamorous, it also gives you a chance to use all that old costume jewelry you never wear. Winning!
---
6

Leave a Message on the Stairs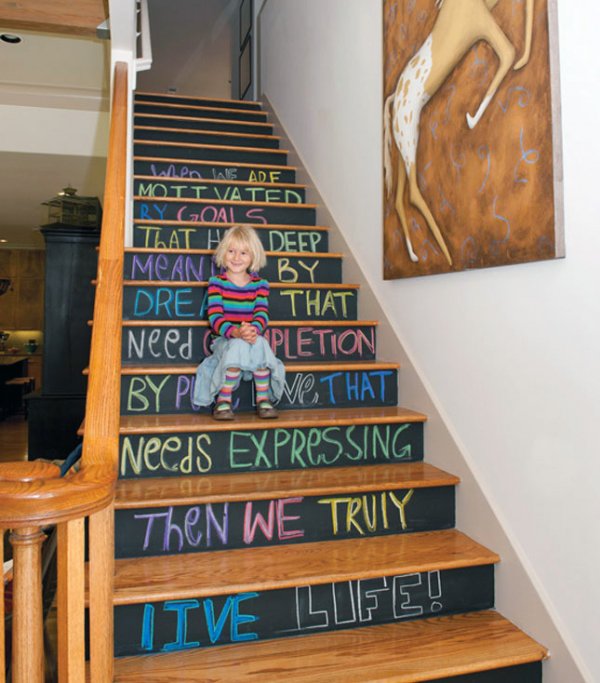 There are dozens of ways to decorate your stairs. I love this idea because it's so unexpected.
---
7

Make the Most Magical Vanity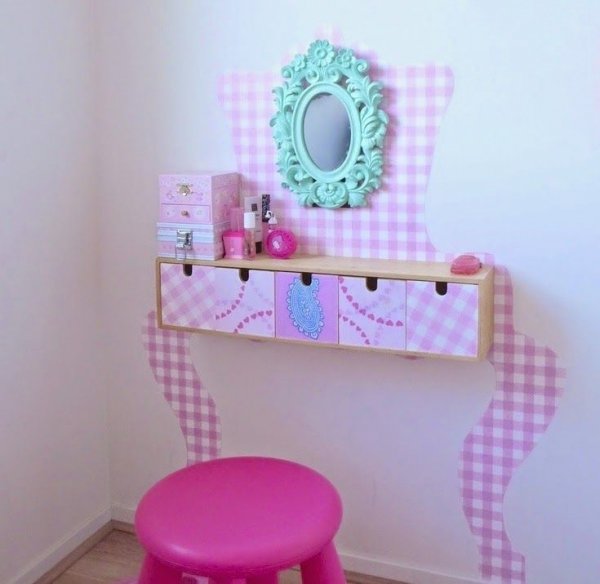 You could do this in a day! It doesn't take up much room and it definitely doesn't cost a lot – which is fantastic since vanities are hella expensive.
---
8

From Crate to Shelf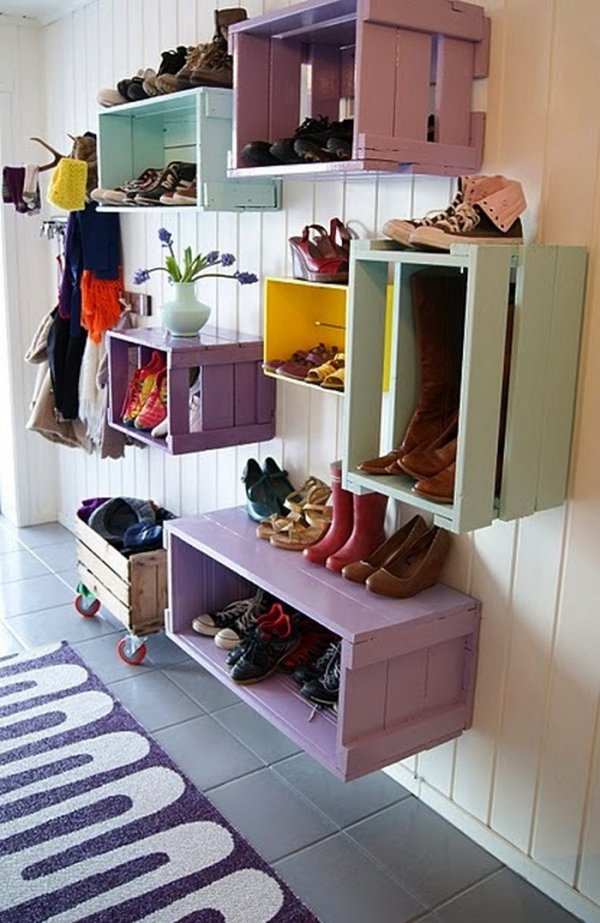 Got any old wooden crates lying around? Slap on a coat of paint and hang 'em on the wall. I love the idea of using them for shoe storage.
---
9

Make a Space for Your Phone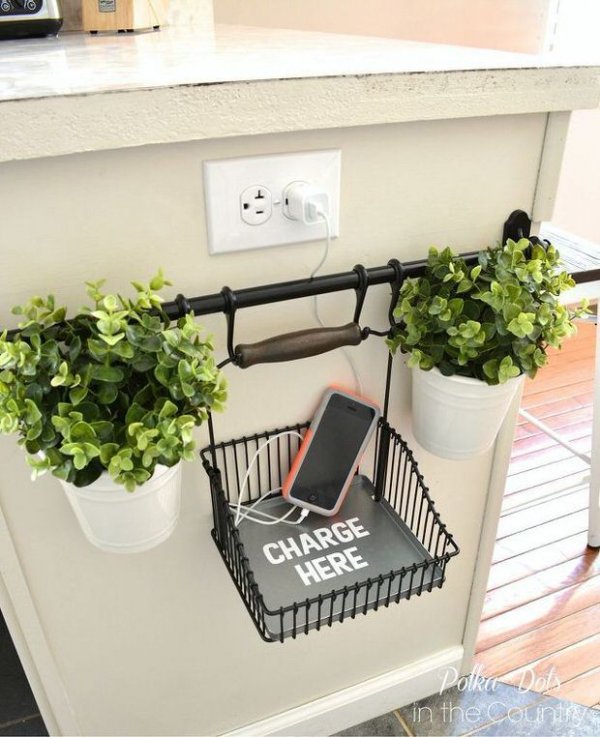 Oh, every house needs one or two of these. I know how that sounds, but I always need a charging station. This is awesome.
---
10

Create a Fake Closet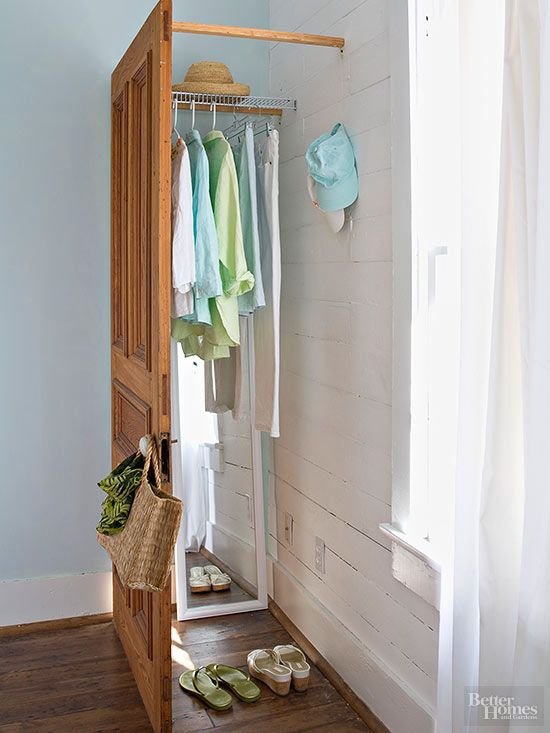 Don't have a closet? Lacking closet space? Make your own! This is honestly quite brilliant.
---
11

Make a Cityscape with Tape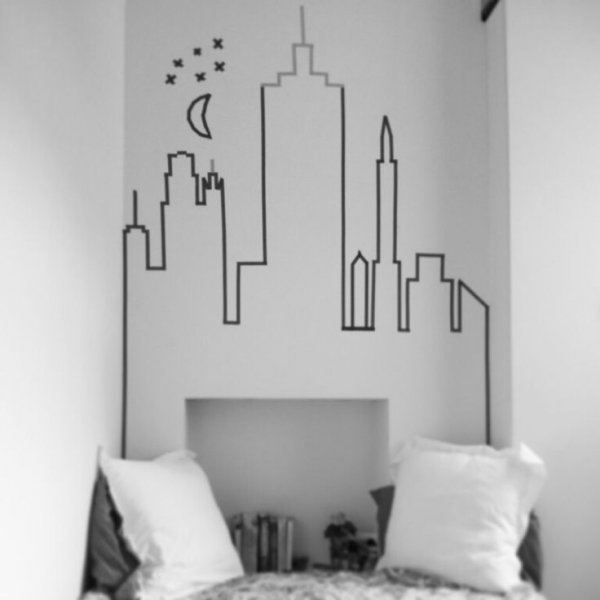 Those huge wall decals showing skylines and cityscapes are gorgeous … but they're also expensive. This? This is not expensive.
---
12

Try Your Hand at Sharpie Art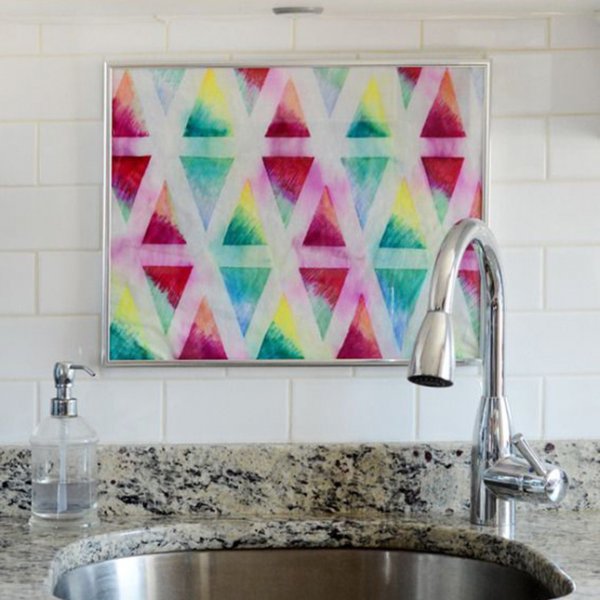 Doesn't look like Sharpie art, does it? Looks pretty hip, if you ask me.
---
13

Display Decorative Plates on the Wall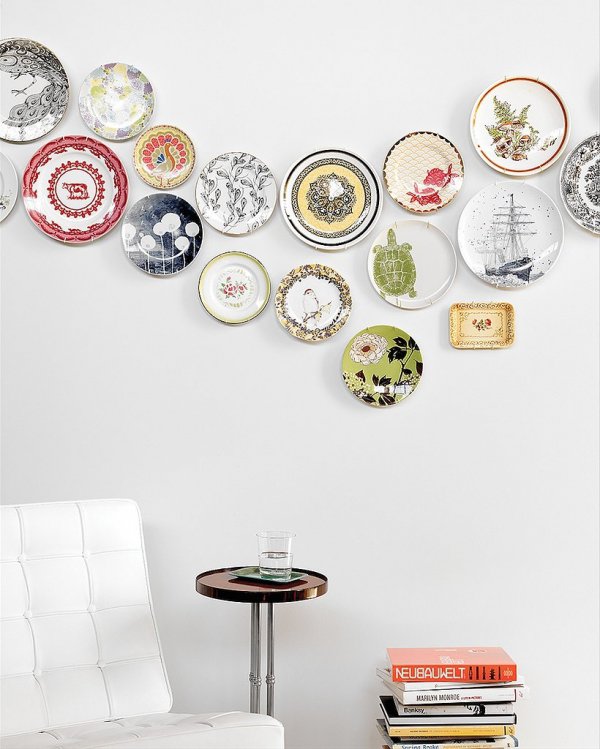 If you don't already have a collection of mismatched plates, maybe it's time to start. This is an excellent way to add color to a neutral room.
---
14

Get a Little Geometric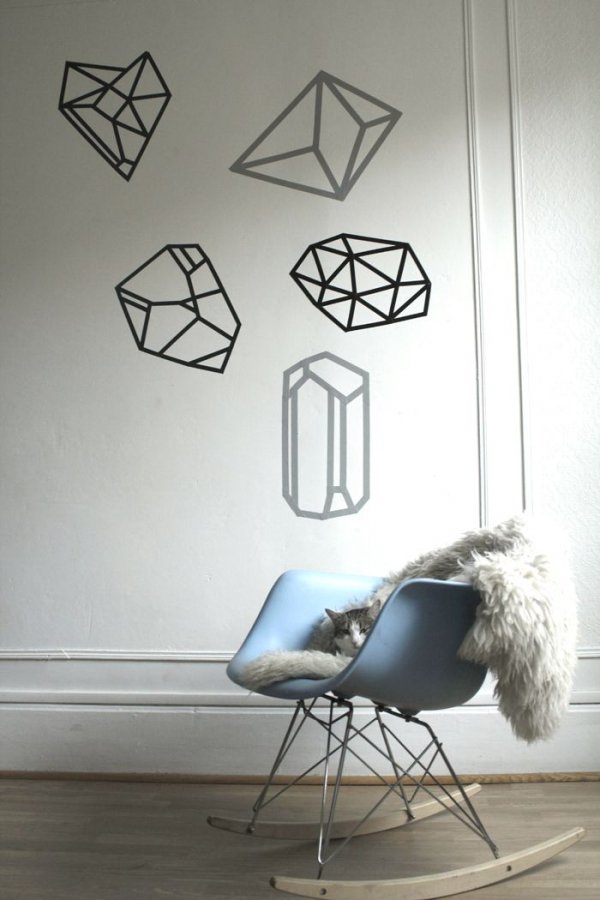 Tape is capable of doing many wonderful things. You might not want to do something like this if you're renting, though.
---
15

Put Together DIY Shadowboxes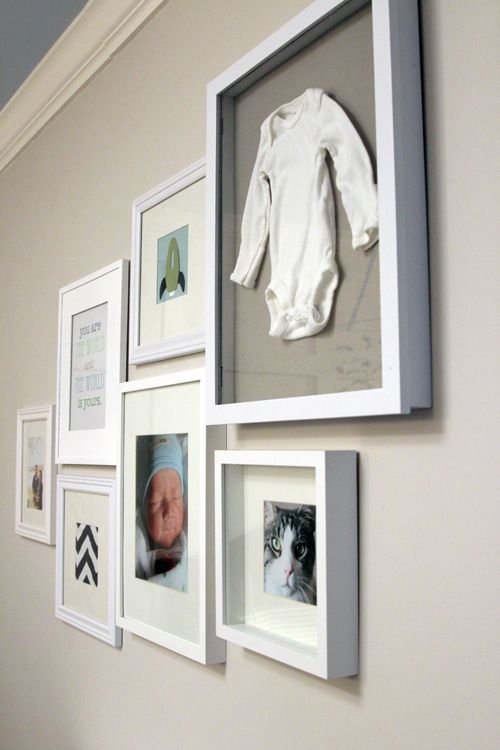 Shadowboxes are ideal for keeping and displaying important mementos, and they're surprisingly easy to make on your own.
---
16

Add Pizzazz to Your Light Switches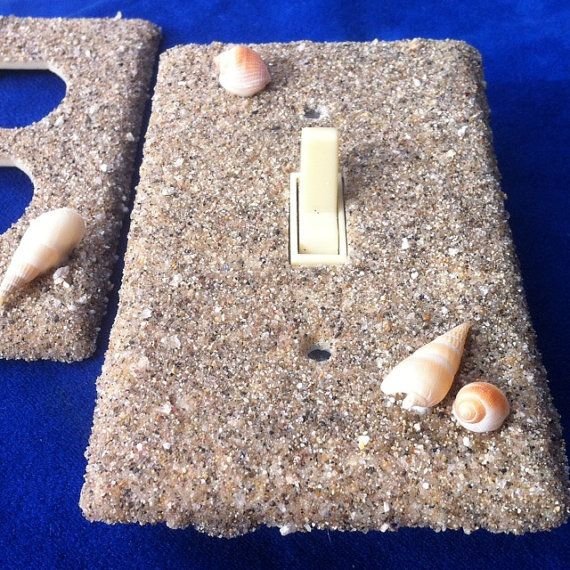 You can go the beachy route, as seen here, or try another theme that matches the space. It's a pretty easy décor hack.
---
17

Peephole: DIY Edition
Okay, this is adorable. The little barn door is even better.
What's the best, cheapest home décor hack you've ever tried?
More
Comments
Popular
Recent