Inspiring 💡 Boys Bedroom Ideas for Your Growing Son 👦➡️👱 ...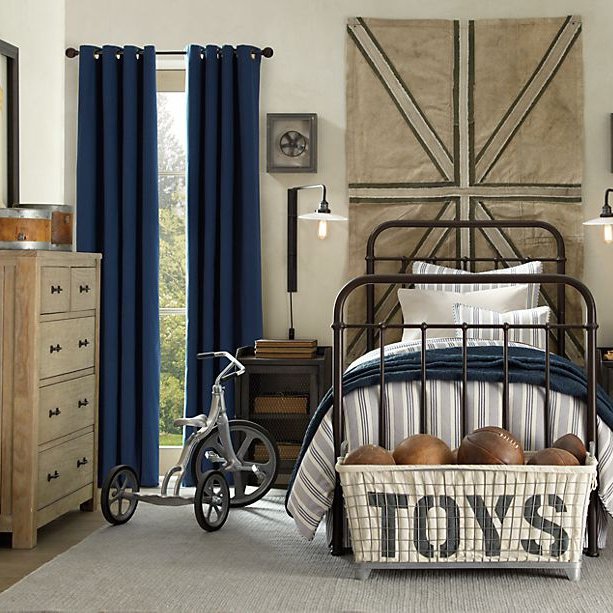 Are you thinking it might be time to redecorate and you need boy's bedroom ideas to inspire you? As a mom, you know it is your responsibility to take care of your children and make sure that they always feel like your house is a home.
As your son or daughter gets older, it may become more difficult to relate to them. As a woman, you can more easily relate to what your daughter is going through as she gets older, but it may be more of a challenge to communicate with your son.
He is going through changes that you have never experienced, but you still want to make sure that he can look to you for guidance as his parent.
Usually, as both boys and girls get older, they will want to redecorate their rooms to fit their maturation into adolescence.
An incredible way to connect with your son is by helping him to decorate his room. While it is important to remember that you should allow him to take the reins on this project, there are many tips that you as his mother can help him with in order to create a stunning room.
Redecorating a boy's bedroom has never been so much fun!
One of the biggest parts of getting older is literally getting bigger! Your son is growing, and will only be getting larger in the upcoming years. While it is normal for a young boy to be sleeping in a twin size bed, a boy (or maybe he now wants to be known as a young man!) hitting puberty will probably want a larger bed. Consider getting him a full size or queen size bed, depending on the size constraints of his bedroom. Getting a new bed also means getting him new blankets, sheets and pillows.
Your son is getting older and is beginning to develop into his own person. This means that he has interests that range from sports teams to his favorite movies, favorite bands, or anything else. Allow him to embrace his individuality and encourage him to hang posters and pictures on the walls of his bedroom. There are a myriad of extremely cool posters and pictures that you can find online and in stores.
3.

CONSIDER NEW FURNITURE
As your son gets older, the old furniture in his bedroom may not be suitable for his needs anymore. While it may be convenient that you turned his baby changing table into his dresser, it is definitely not cool for an adolescent boy to still have that in his room! Consider buying him an adult size dresser, and perhaps even get him a desk as well. A desk will come in handy as he starts middle school and high school and will be a great place for him to do his homework.
As a mom, it may be sad to see your baby boy grow up, but it is also an amazing thing to watch him turn into a respectable young man. If you want your son to feel at home in his room as he is maturing, helping him redecorate his room will not only be a great way for him to express himself, but it will also be a great way for the two of you to bond.
{{#comments_count}} Show Commnents ({{comments_count}}) {{/comments_count}}