Don't you just love craft projects that call for the use of trash? If you do, I am sure that you will enjoy the following Pringles Cans DIY ideas. You just stumbled upon fantastic reasons to stock up on the junk food. Check out the following DIYs and save all Pringles cans you can find in the house. Happy recycling!
---
1

Gift Wrap Organizer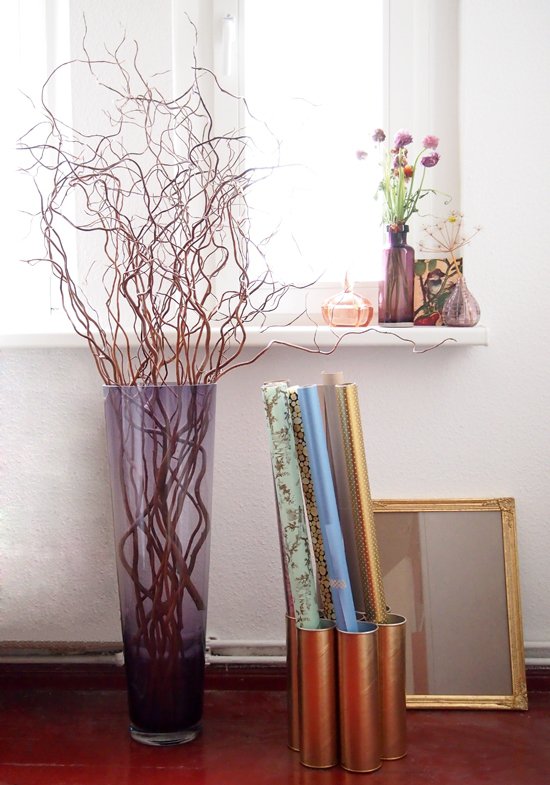 One of the many things you can make using old Pringles cans is a gift wrap organizer. This is a simple painting and gluing project. You clean several Pringles containers, spray paint them in any color you like, and then glue them together upright. You can also, of course, use wrapping paper for this project, instead of paint.
Source: vorstellungvonschoen.blogspot.de
---
2

Twine Organizer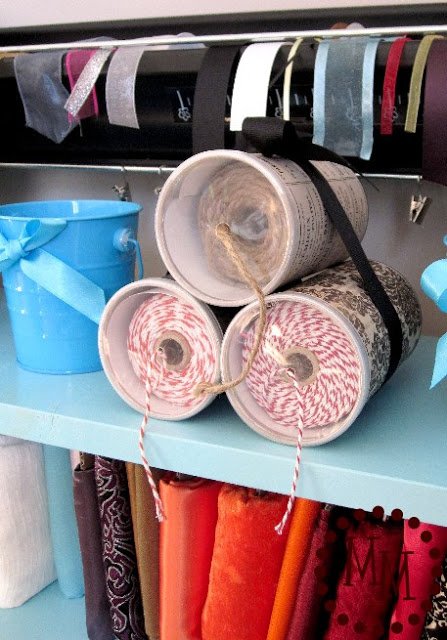 You will notice that old Pringles cans are great for organizing all sorts of things in your home. For cooks and crafters who work a lot with baker's twine, this fun recycling project is for you. You will need the small Pringles cans for this. Poke the lid with a single hole, cover the can with pretty paper, and then insert the twine with one end threaded through the lid hole.
Source: thescrapshoppeblog.com
---
3

Cookie Gift Containers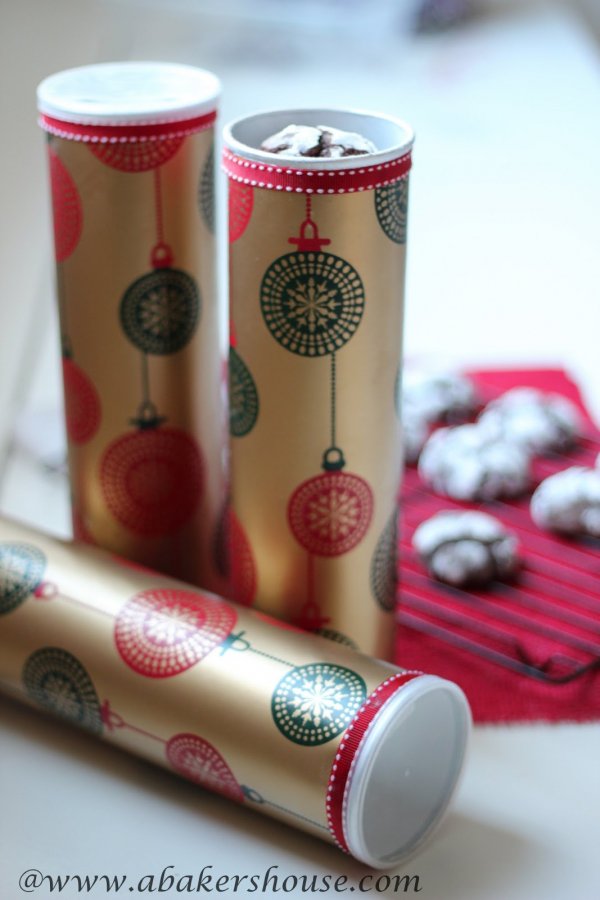 Do you love giving baked goods as gifts? If you do this often and you don't like running out of containers, it's time to save old Pringles cans. They have the perfect circumference and height for cookies. Simply wrap the can in paper, add ribbon if you like, and then put your cookies in. This is a lovely gift container idea that can work all year. Simply switch up the wrapping paper you use and these can be used for a birthday gift, a hostess present, and everything in between.
Source: abakershouse.com
---
4

Vase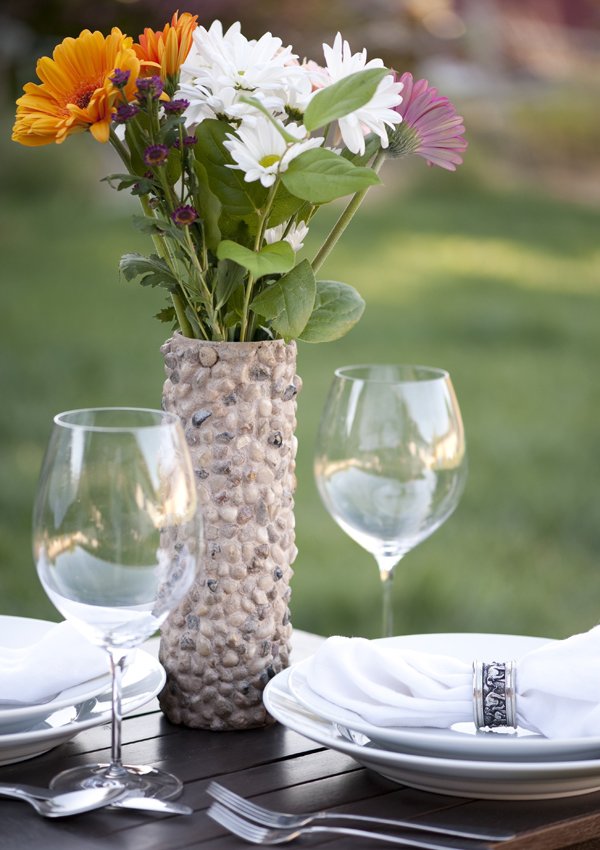 Would you believe that this beautifully rustic vase used to be a Pringles can? It's gorgeous enough to act as centerpiece for any outdoor party or intimate dinner. To make your own, you will need rocks, grout, rubber coating, spray adhesive, Mod Podge, and other tools for easy grouting. The rubber coating is for spraying the interior of the can so that water doesn't leak when you use your vase.
Source: fabyoubliss.com
---
5

Hair Accessories Organizer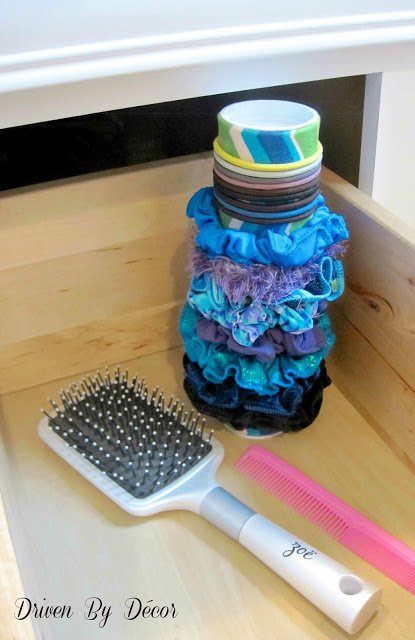 Here we have another organizer for the home that you can make using a Pringles can. You will notice that the tutorial linked below made use of cardboard mailers. They look a lot like Pringles can, though, so I suggest that you go the recycling route. You simply clean the can, cover it with paper or even spray paint it, and then use it to organizer hair ties and elastic headbands.
Source: drivenbydecor.com
---
6

Rocket Ship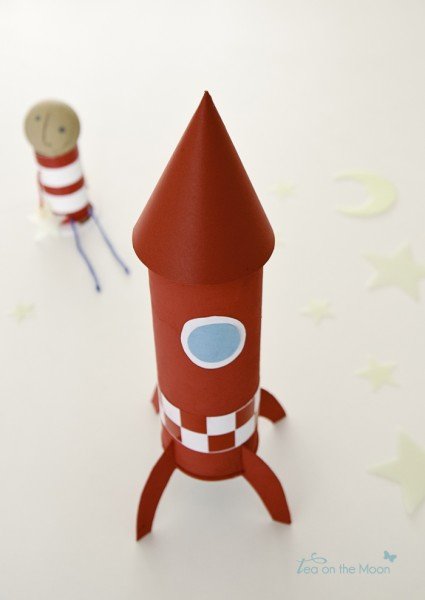 How cute! Pringles cans are great for making adorable toys for the little humans in your life. The tutorial after the link is not in English but photos are provided for the steps. Using cardboard, you construct a base for the rocket and then attach to the bottom of the container. Paint the body, add details, and a cone for the top.
Source: kireei.com
7

Desk Organizer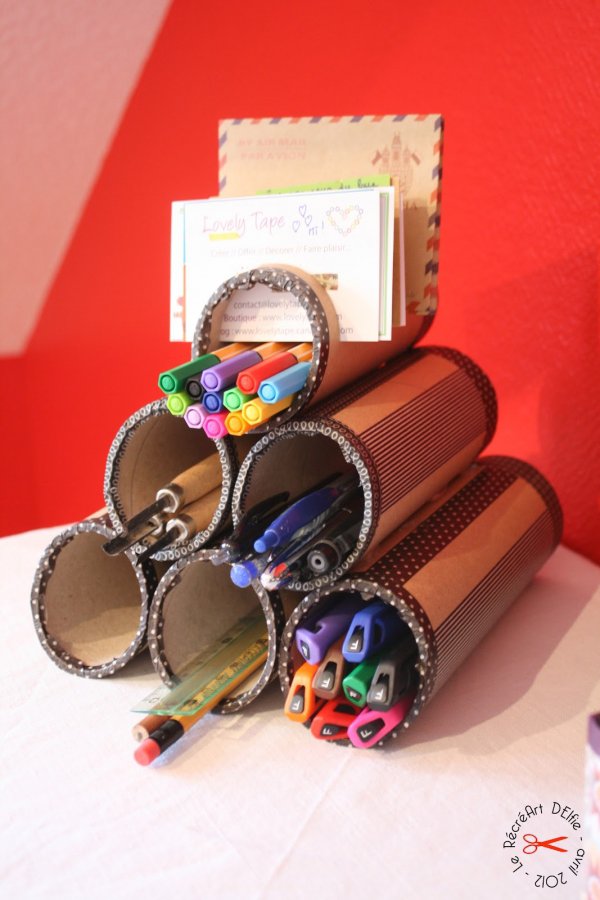 As you can see, you can use old Pringles cans to make organizing a wide variety of items in your home much easier. And cuter! This tower of cylindrical storage units were decorated with patterned masking tape. You can also use Washi tape. The tapered look is ideal so that you can store items with a wide variety of lengths. Making slots on the top can is also great if you want this Pringles cans DIY to help you sort mail.
Source: lerecreartdelfie.blogspot.fr
These are fantastic recycling ideas! Keep them in mind while you try to finish that can of Sour Cream Pringles in your hands.
---
Comments
Popular
Related
Recent