Air dry clay is probably one of the most awesome materials you can have in your DIY arsenal. Not only is it perfect for making cute sculptures (without the hassles of baking), it is also wonderful for forming beautiful bowls. Here we have 8 bowl designs made of air dry clay. Most of them are perfect for storing jewelry on top of your dresser. Some are great projects for serving treats at a kid's party. Let's check them out and happy bowl-making!
Table of contents:
1

Bear Candy Dish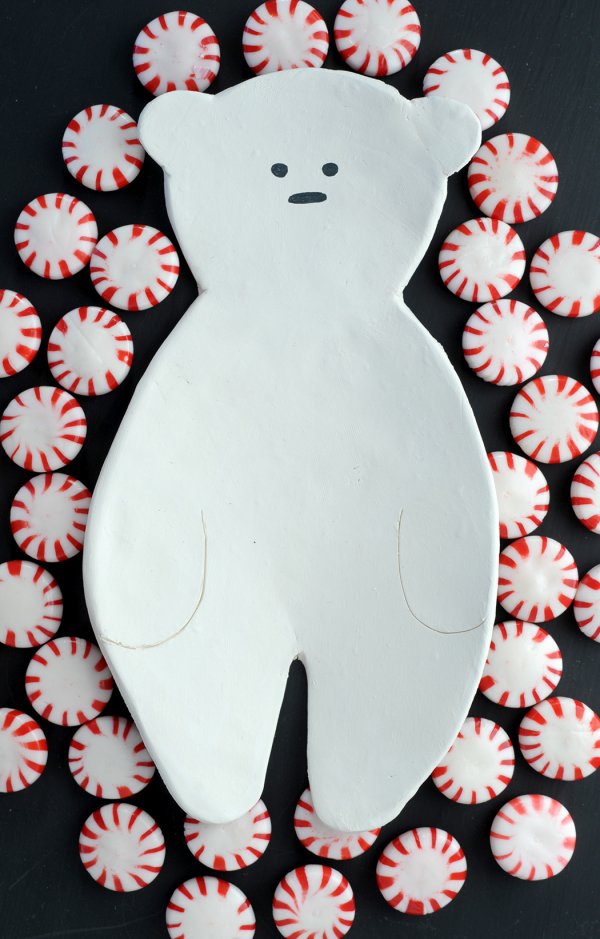 Eeep, how cute is this DIY air dry clay bowl? The first step to making this cute bear bowl is to make your pattern. You can freestyle yours with any bear form you like. Yours can be a bear sitting down or in any position other than standing. You then form a bowl using this template. Let dry on top of a platter or a shallow bowl.
Source: aliceandlois.com
2

Stamped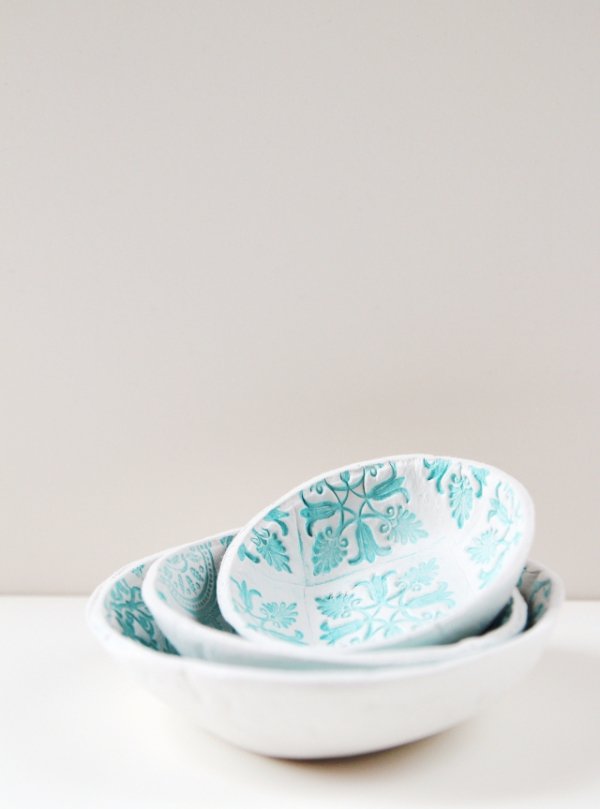 These are some gorgeous bowls. It's hard to believe that these are made of air dry clay and that you can make something similar in your own home. You will need stamp in nice patterns, ink pad, sand paper, a rolling pin, and a knife for this project you will also need bowls that you can use as mold. To make the pattern, you simply stamp the rolled clay before you let it sit to dry. Easy and fun, right?
Source: gatheringbeauty.com
3

Lucky Clover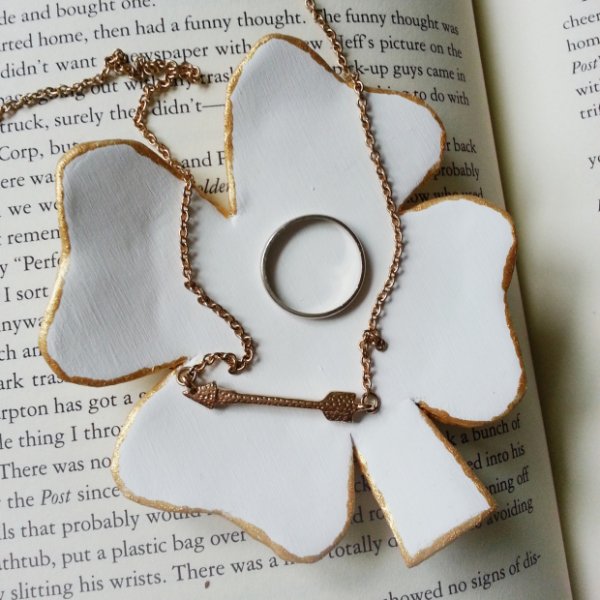 Gold and four-leaf clover? This is the perfect DIY air dry clay bowl project for a lovely Irish (or Irish-at-heart). This bowl is tiny and is perfect for jewelry. You can make yours bigger, of course, by making a large clover template. The gold effect is accomplished using gold leafing finish. You can get a jar or tub from your local craft store.
Source: haphazardlyher.wordpress.com
4

Geometric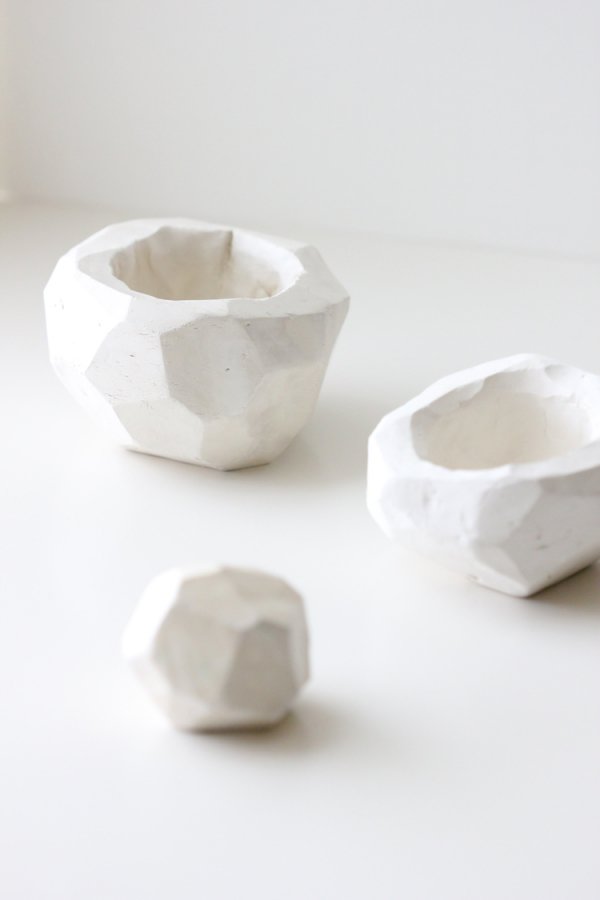 This is a DIY air dry clay bowl that you can freestyle and make in any form you like. As long as you cut the exterior section of your bowl to form a geometric design, your bowl will look trendy and cute. Take note, you will want to make the geometric effect after drying the bowl for about 24 hours.
Source: deliacreates.com
5

Bunny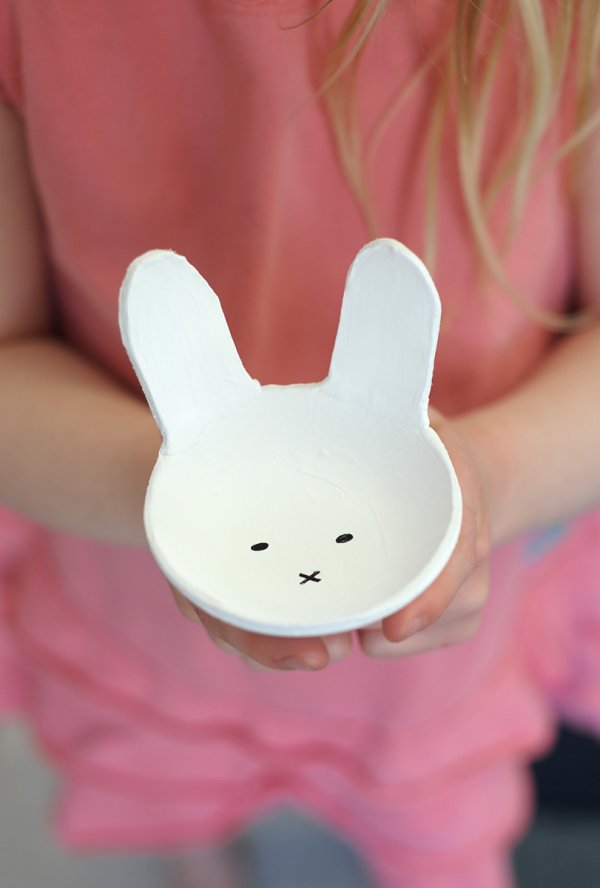 How cute! This one looks perfect for an Easter party but it can be an all-year candy dish as well. To make one, you roll the air dry clay and cut a circular piece. You then add long oval pieces for the ears. Place inside a glass bowl that you will use as mold. Let dry overnight. Sand the edges and then add the face details using Sharpie.
Source: aliceandlois.com
6

Copper Trimmed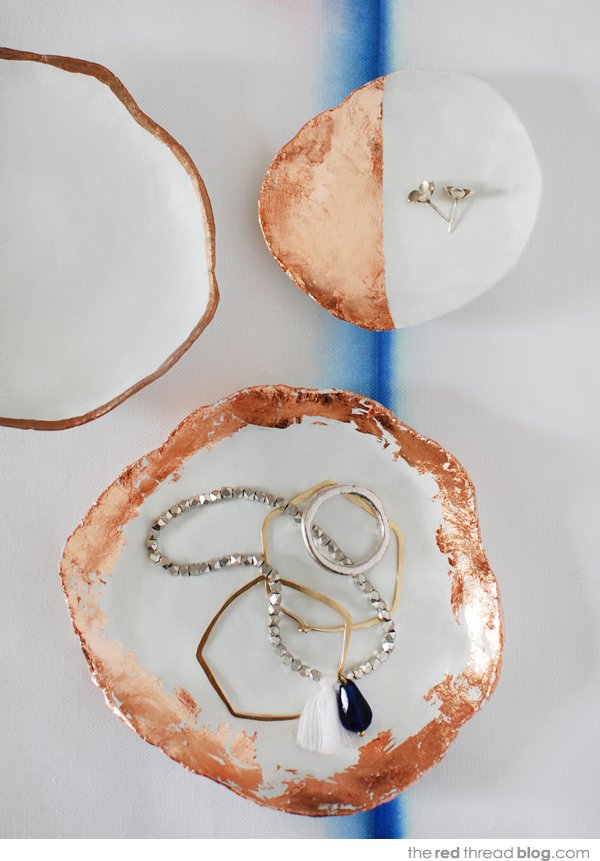 Adding metallic trim to air dry clay bowls can be accomplished using Sharpie or leaf finishing. The former will give you a more precise look. If you're feeling adventurous, however, adding copper leafing to the circumference is the best way to go.
Source: we-are-scout.com
7

Marbled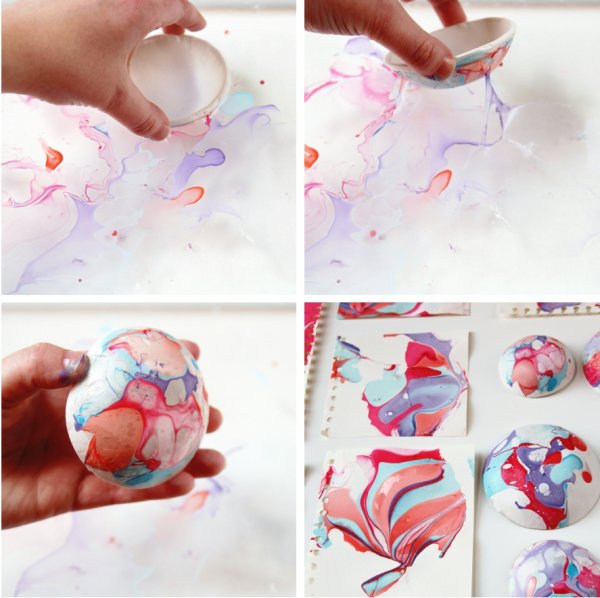 How pretty! This is a fun DIY project using nail varnish. To get the marbled effect on the bottom of your air dry clay bowls, you drop nail varnish in different hues to room temperature water. You mix the droplets using toothpick to get a marbled look. You then dip your bowls into the marble pattern, lift, and let dry. It's that easy.
Source: gatheringbeauty.com
8

Constellation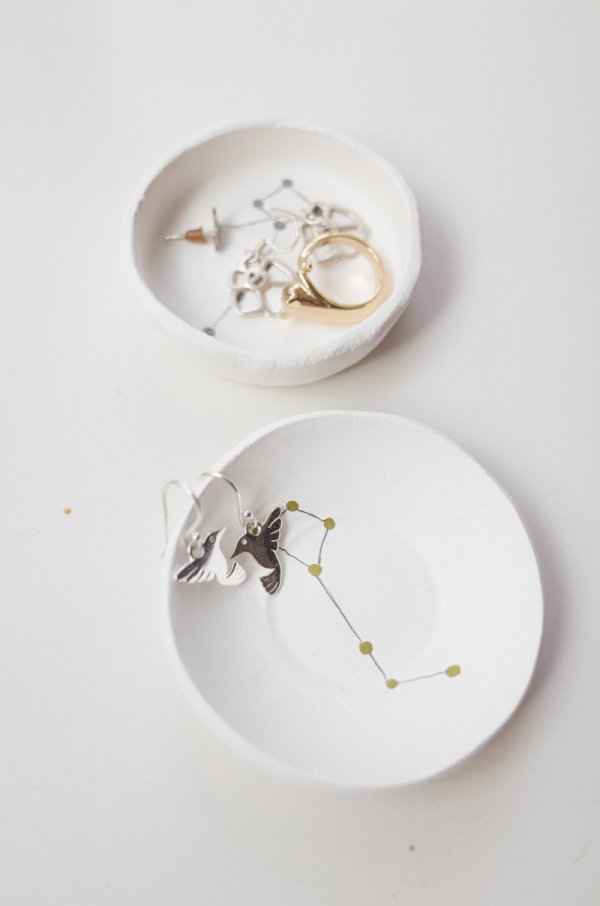 I love anything with a constellation design so these DIY air dry clay bowls are my favorites. You can make yours by forming a bowl, letting it dry, sanding the edges, and then painting the constellations. One constellation per bowl should be perfect.
Source: kittenhood.ro
I don't know about you but I am on my way out to get some air dry clay. By this time tomorrow, I'll have some pretty DIY air dry clay bowls to show off.
Please rate this article