Pour Some Concrete into a Mold and Make These Gorgeous DIY Projects for Your Home ...
By Meream
One of the more poplar craft materials available today can be found in the hardware store. I am referring to the ever-so-awesome concrete. The following are DIY projects that make use of concrete and/or cement. For those who are dubious about using this material, let me tell you that you have nothing to worry about. Cement is easy to work with and it is available in small packages. You can get a small bag and make something awesome with it. Take a look at the projects below and get your cement mixing on.
---
1

Stamped Coasters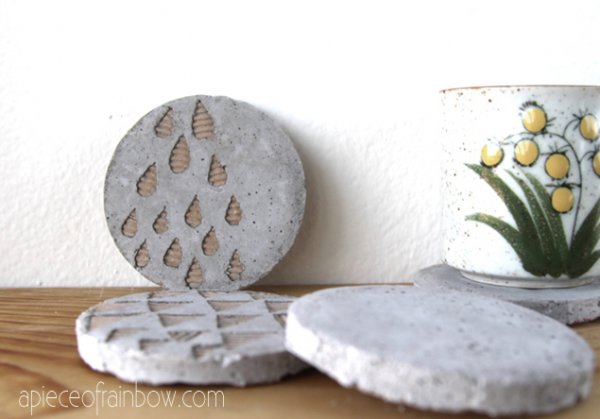 These DIY concrete coasters are incredibly pretty. Would you believe that they are easy to make, too? Making these coasters is simply a matter of making round molds and adding strips or cardboard teardrop pieces to make the patterns. You set your concrete and then let it cure for several days. Before using, coat the coasters with Mod Podge.
Source: the36thavenue.com
2

Ring Dish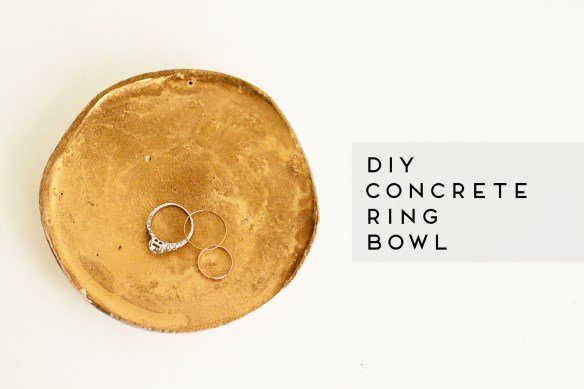 How cute! Just like the first concrete DIY we featured here, this fabulously gold ring dish is easy to make as well. You will need a bowl as mold. You set your concrete mix to the bottom of the bowl. Let it dry for a couple of days. Remove the bowl and then finish by spray painting the top part gold. Fun and easy!
Source: landofnams.com
---
3

House Bookends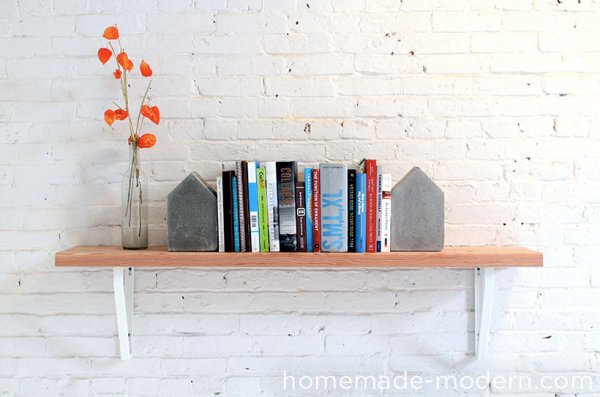 If you look closely, you will see that these house shape bookends have an interesting circular surface texture. This is because they were molded using Styrofoam. Clever, right? Basically, you make a house shape mold using the Styrofoam, pour the concrete and let it dry. Once it's properly cured, cut away the Styrofoam and you got yourself lovely bookends.
Source: homemade-modern.com
---
4

Letter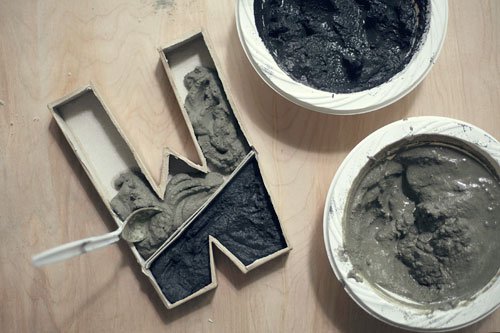 I'm thinking that this concrete craft activity is a possible first project for those who have never worked with this material before. You can get your letter mold from the craft store. Those cardboard ones will work perfectly. You rip off the back, pour your concrete mix, and let it dry.
Source: witandwhistle.com
---
5

Magnet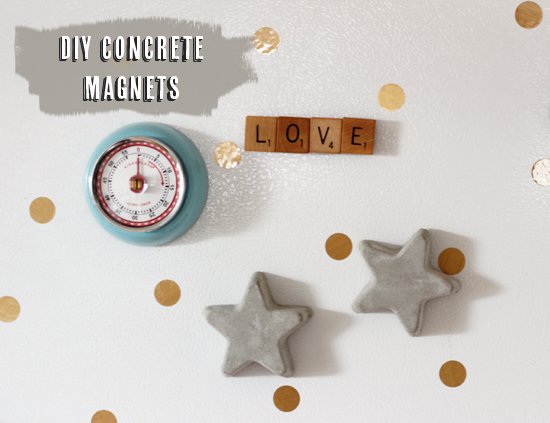 Oh, these are super cute. These are easy to make, too. You will be needing a concrete mix, round magnets, and a silicone ice cube tray for this project. The tray will be your mold. They come with a variety of shapes so your magnet design possibilities are endless. Since these shapes are small, this process will also give you fun concrete pendants. Simply add bail to the back using epoxy or industrial glue and attach to a chain.
Source: athomeinlove.com
---
6

Eggs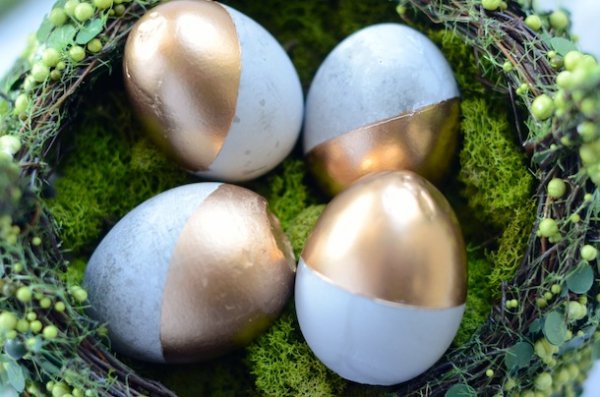 It's not like eggs are hard to come by but these are too cute not to make. They will last a lot longer than actual eggs, too. These were "decorated" using gold spray paint. You can design yours with traditional Easter patterns and colors, though.
Source: camillestyles.com
---
7

Tablet Stand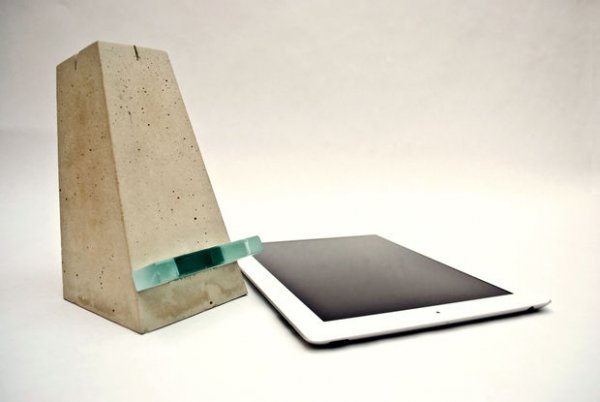 Now THAT is chic! Would you believe that the mold used here is a popcorn container? A section from the top was cut off so that the mold will have a leaning form. For the gadget platform section, a piece of wood can be used as an insert.
Source: instructables.com
These concrete DIY projects are loads of fun! I cannot wait to try my hand at some of these ideas. How about you? Which of these tickle your crafty fancy?
---
Comments
Popular
Related
Recent