If you're looking for a fun DIY project, the following watermelon-themed crafts should be perfect. Watermelon DIYs fall under various categories. You will see that some of these watermelon crafts are for the home. Others are great fashion projects. They are all quite fun, though, and will surely make you long for warmer days to come sooner. Enjoy!
---
1

Coaster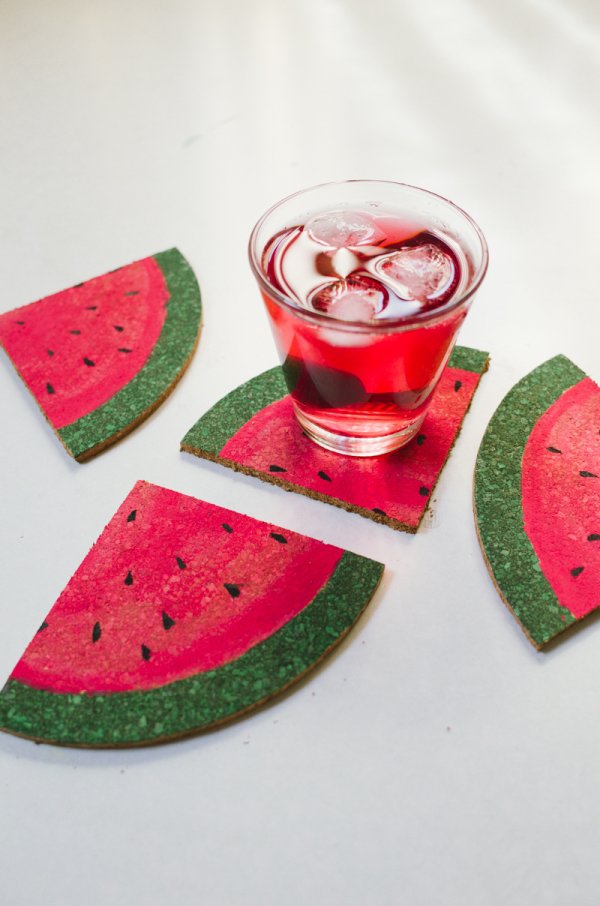 These fun DIY watermelon coasters used to be one whole circle trivet. You can get one cork trivet from any homeware store. You divide one into four and then paint each "slice" with watermelon details. Easy-peasy!
Source: kittenhood.ro
---
2

Purse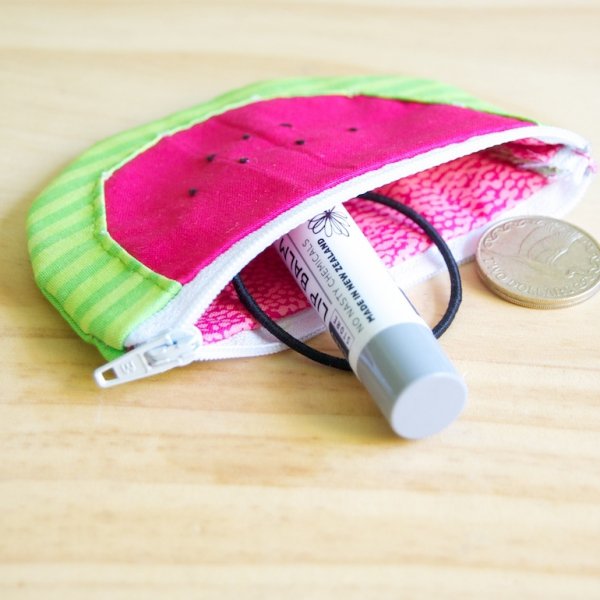 I love purses that look like other things so this watermelon one is making me super-duper happy. I also love sewing projects that call for fabric scraps so, basically, this DIY idea is simply perfect. If you agree with me, you will need to look for fabric scraps in green and fuchsia pink. You will also need black embroidery thread for adding the seeds.
Source: alittlebirdyblog.com
3

Picnic Basket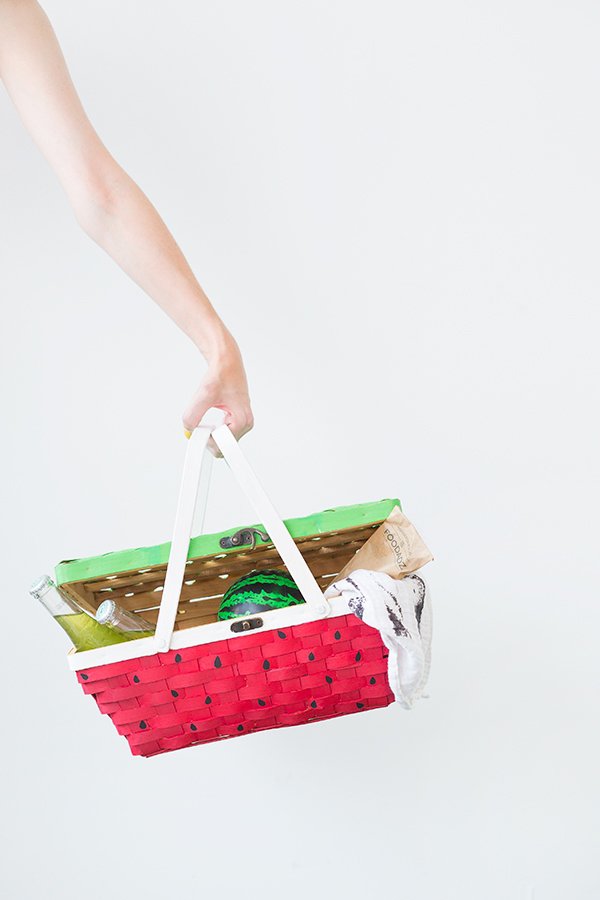 How fun! This is a simple painting project. You will need only a picnic basket and paint in watermelon colors. If you want precise lines, you can also grab a roll of painter's tape while you're buying materials. Your fruity picnic basket is sure to be a conversation starter at the park.
Source: studiodiy.com
---
4

Skirt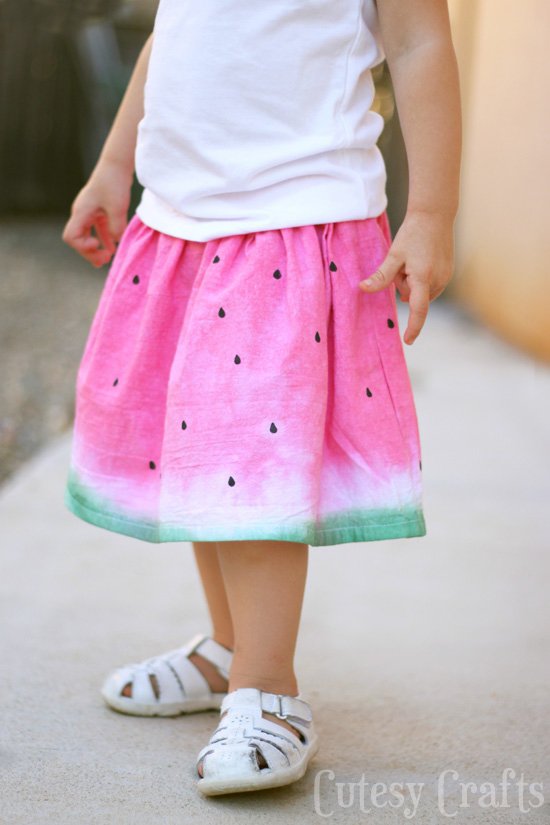 This is for a little lady, sure, but this design could work for a "not so little" lady, too. This is a fun dip dying process involving two colors. Apart from a skirt, this process can also be accomplished on a pair of shorts, a tank top, or even a tote bag.
Source: cutesycrafts.com
---
5

Desk Clock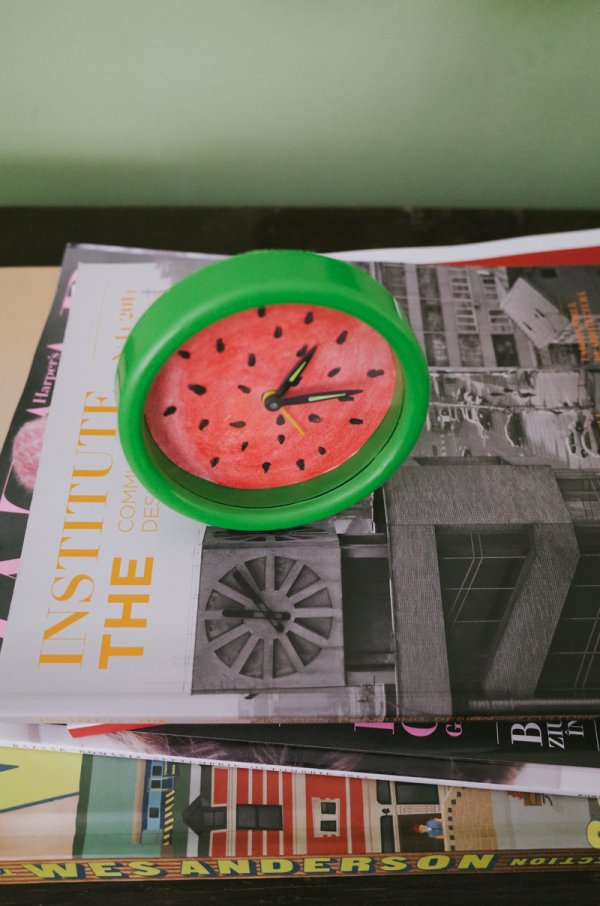 Ever seen those desk clocks with green frames? They are perfect materials for a fun watermelon DIY. You take the clock apart and remove the mechanism. You then replace the background with a watercolor painted watermelon rind and seeds. Reassemble the clock and that's it.
Source: kittenhood.ro
---
6

Doormat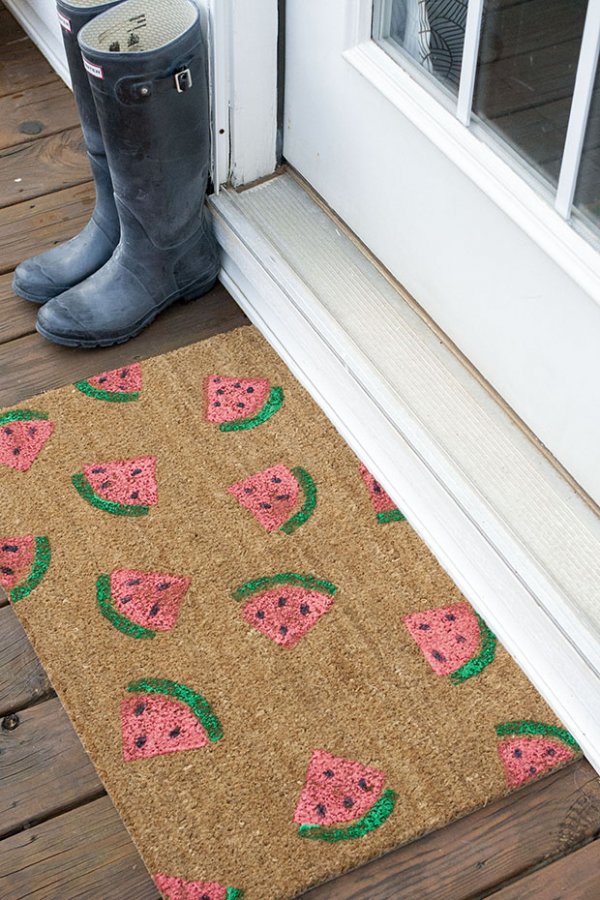 Nothing welcomes summer better than a watermelon doormat. This project involves making watermelon stamps out of sponges. You use paint in pink and green as stamp pads and then peppering a store-bought doormat with watermelon slice prints. Super fun, right? If you can find a doormat in a half-circle shape, you can transform it into one whole watermelon slice, instead of stamping smaller slices on it.
Source: ehow.com
---
7

Umbrella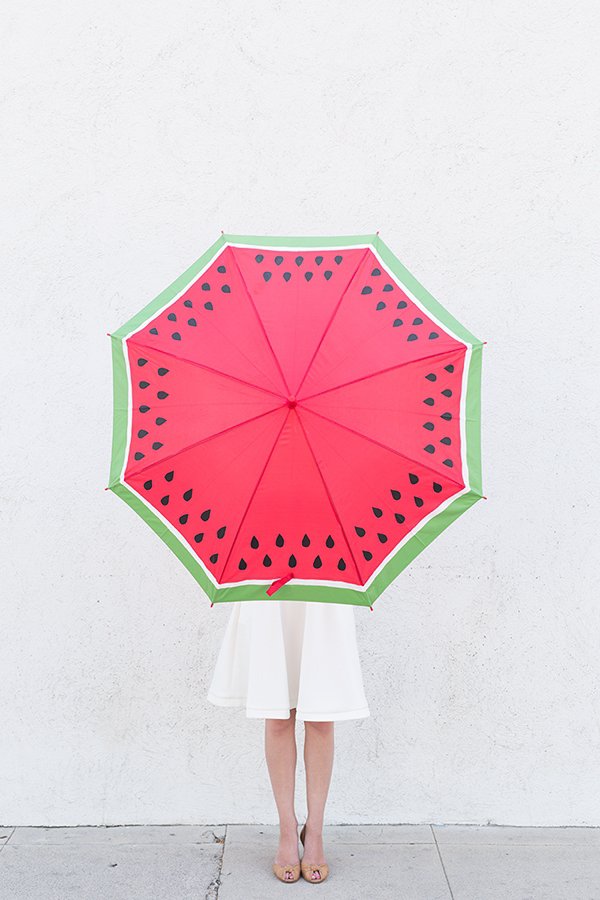 This is one adorable DIY watermelon project. A pink umbrella is essential for this DIY. For the green section and the seeds, you will be needing only textile ink. If you want precise seeds, you can make a teardrop shape stencil first. This fun idea can work with other fruits as well. Check out the link below for the other fruity umbrella projects. Aren't they cute?
Source: studiodiy.com
---
8

Sunnies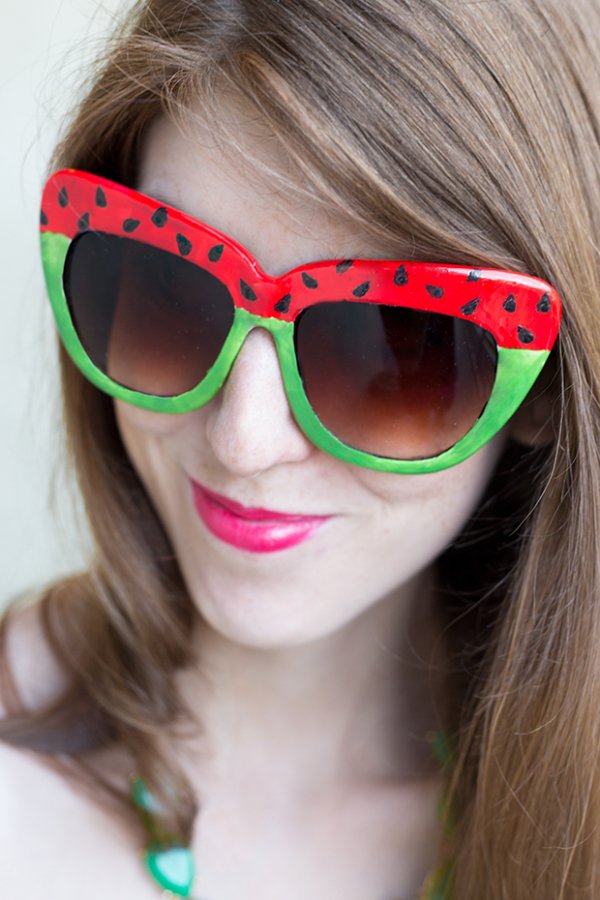 Talk about summer style! This pair of sunnies was given the watermelon treatment using nail polish in red and green. Black nail art pen was also used to add the seeds. For this summer accessory DIY to work, make sure that you paint on a pair of sunnies with a wide rim.
Source: ehow.com
I am off to get me some watermelon. How about you, would you be giving these fruity DIYs a try? Which of these projects will you be making soon?
---
Popular
Related
Recent