Even if you're blessed with the luxury of a decent sized dorm room, you'll still struggle with space for everything you need and want. I've gathered here a list of things to make, things to buy and things to inspire you to have an organized and efficient dorm room.
Table of contents:
1

Use Multiple Hangers for Your Clothes (widely Available)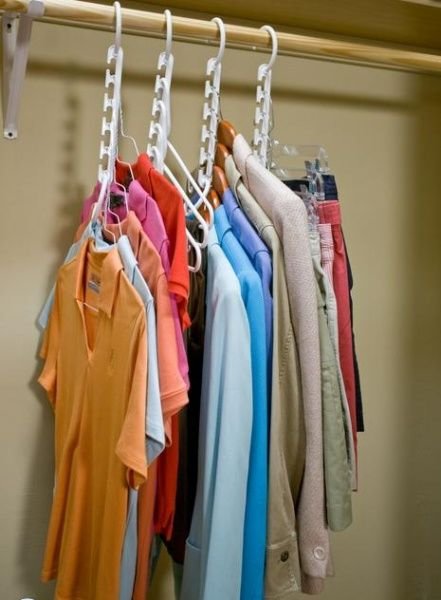 2

Use over the Door Shoe Hangers for All Your Small Stuff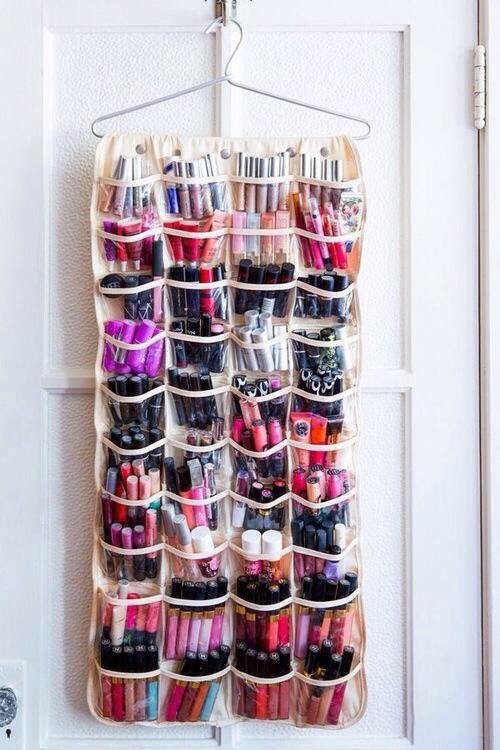 3

Organize Your Hair Tools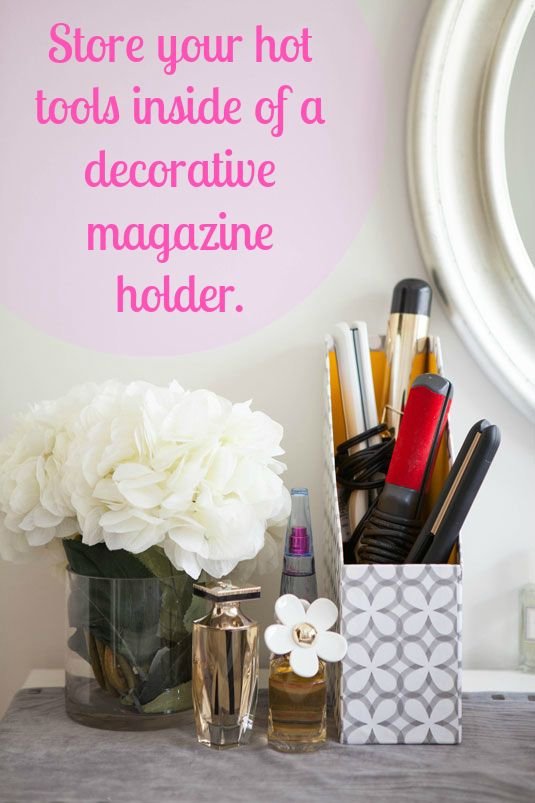 4

Make a Magnetic Makeup Board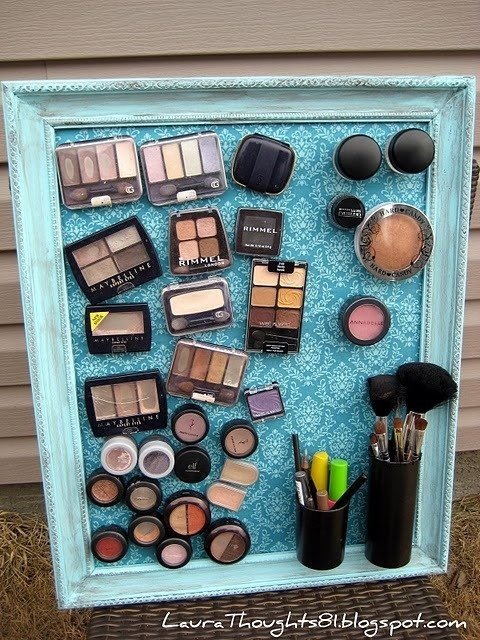 5

Genius USB Bed Lifts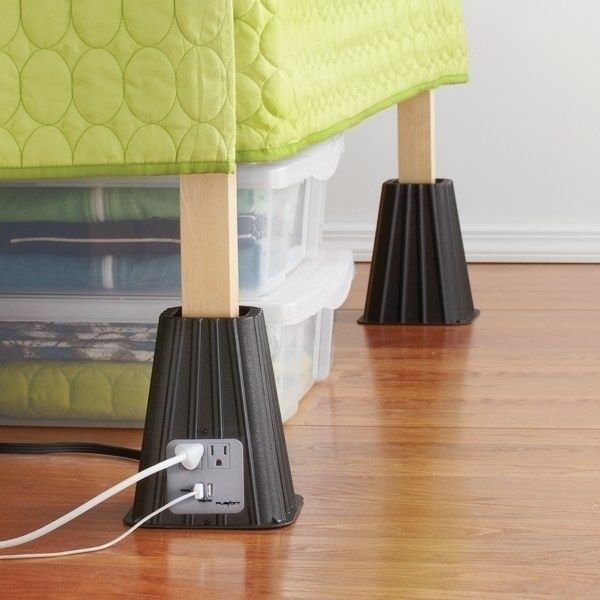 Buy at bedbathandbeyond.com
6

Make Use of the Walls without Damaging Them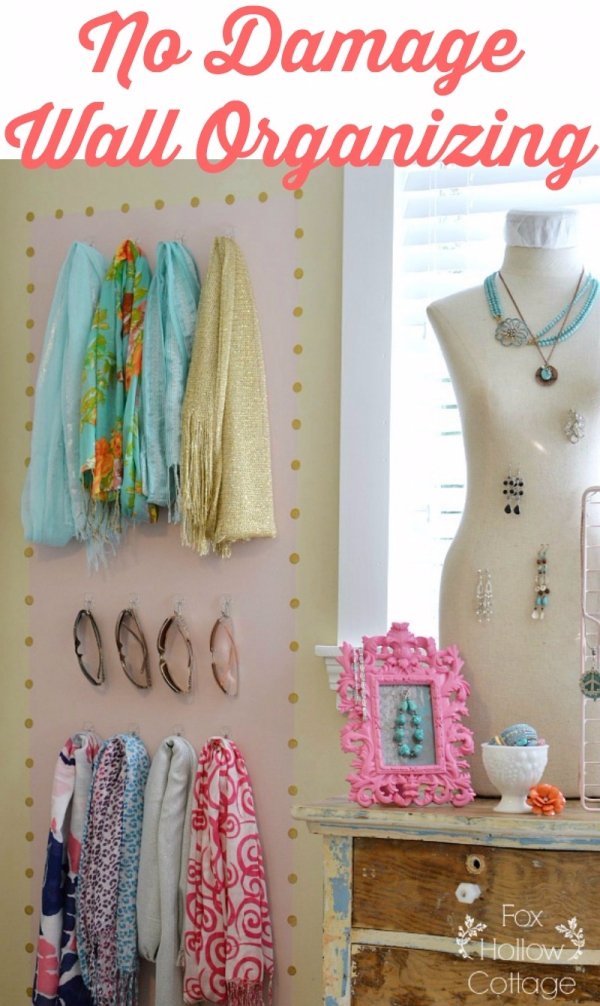 7

Use Small Tension Rods to the Make the Most of Tiny, Blank Spaces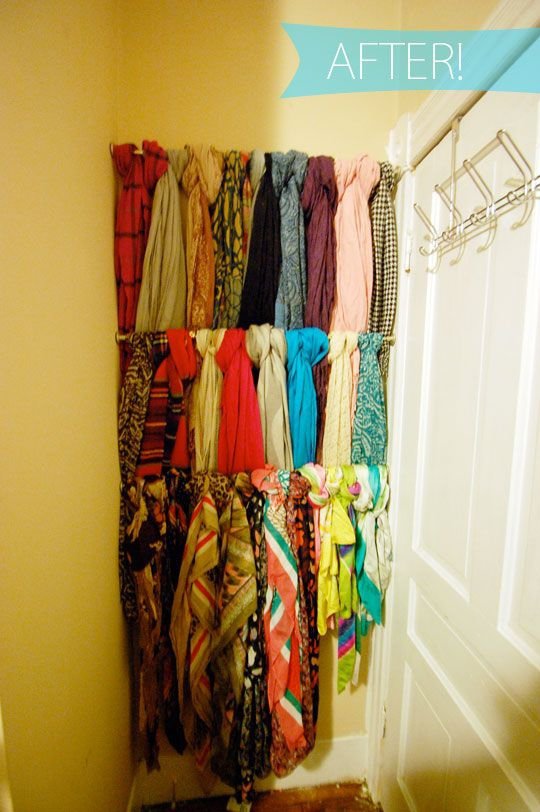 8

A Divided Storage Unit Will Make Your Life so Much Easier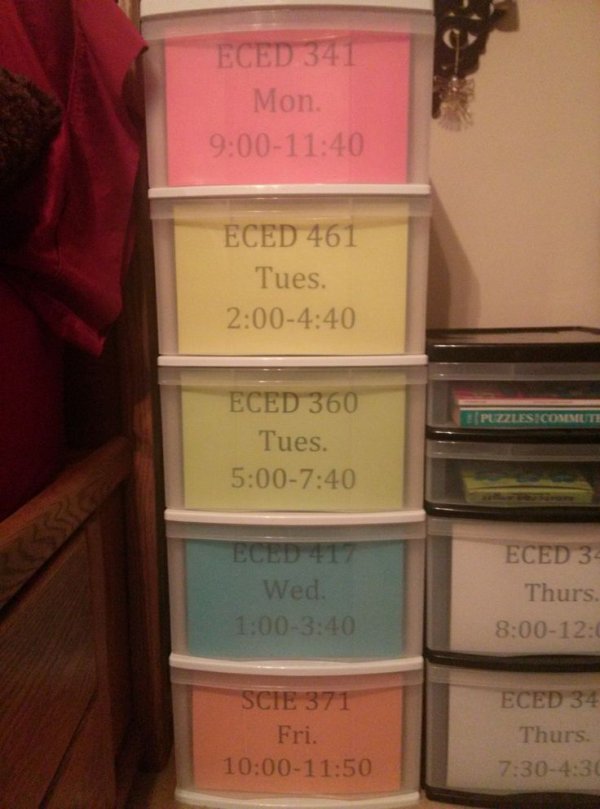 9

Use a Cart as a Bedside Table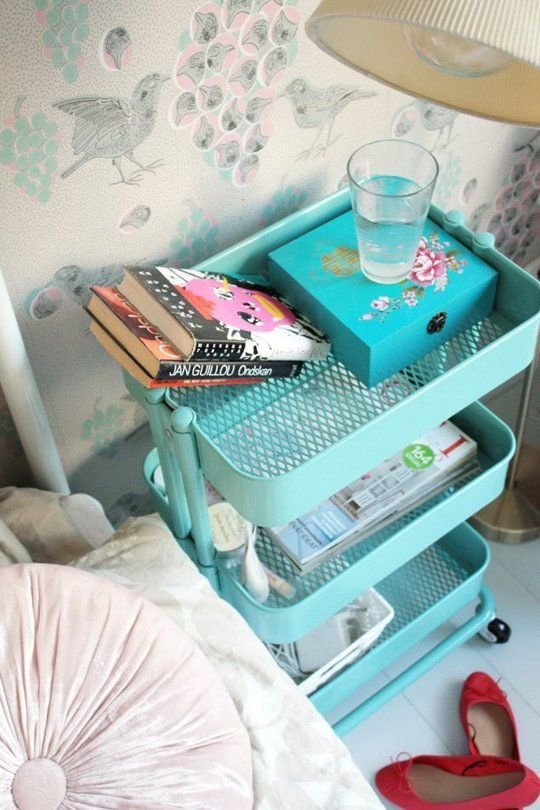 10

Store Hair Products in a Wine Rack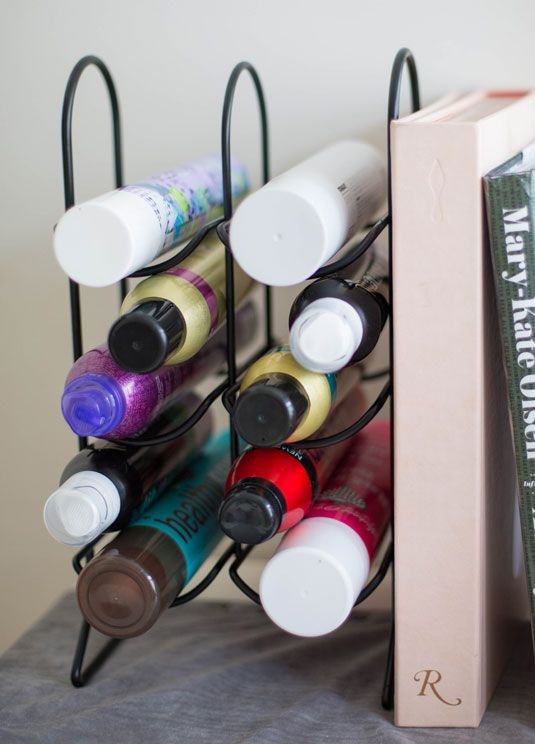 11

Use a Dish Rack to Hold Folders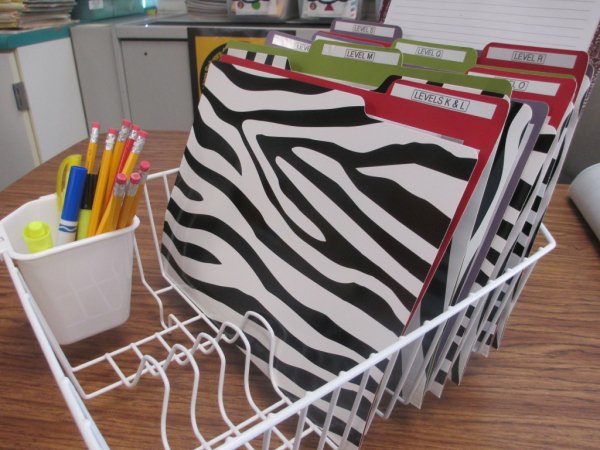 12

Use a Silverware (cutlery) Organizer for Your Stationery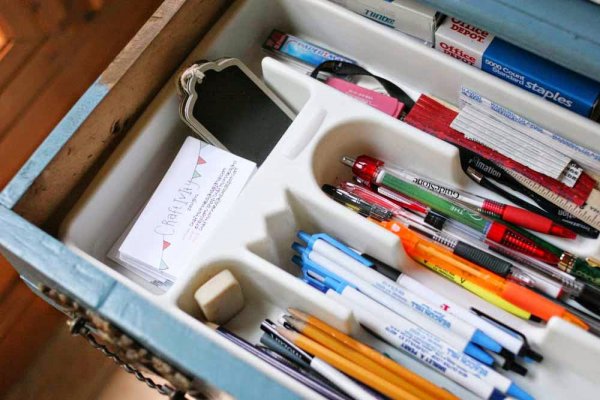 13

Fit More Clothes in Your Tiny Dorm Room Closet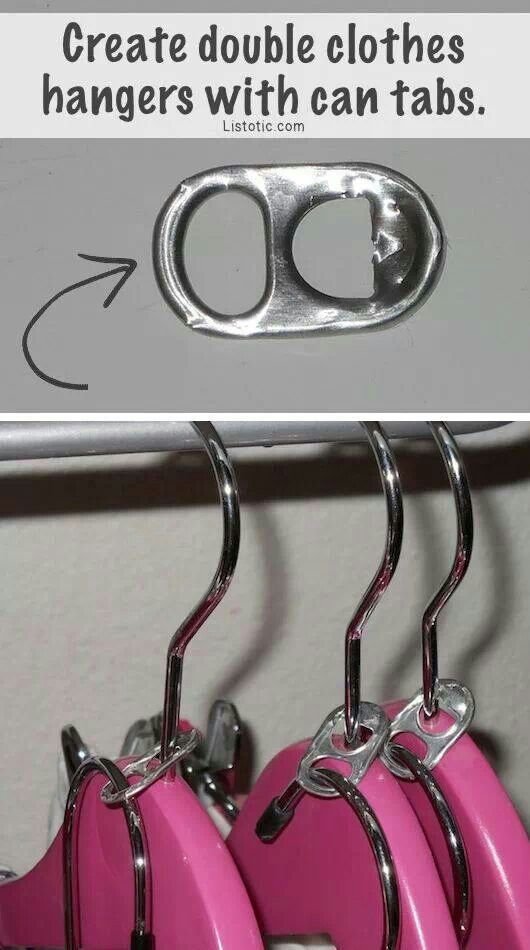 14

Use a Paper Towel Holder to Store Bracelets (or Hair Ties)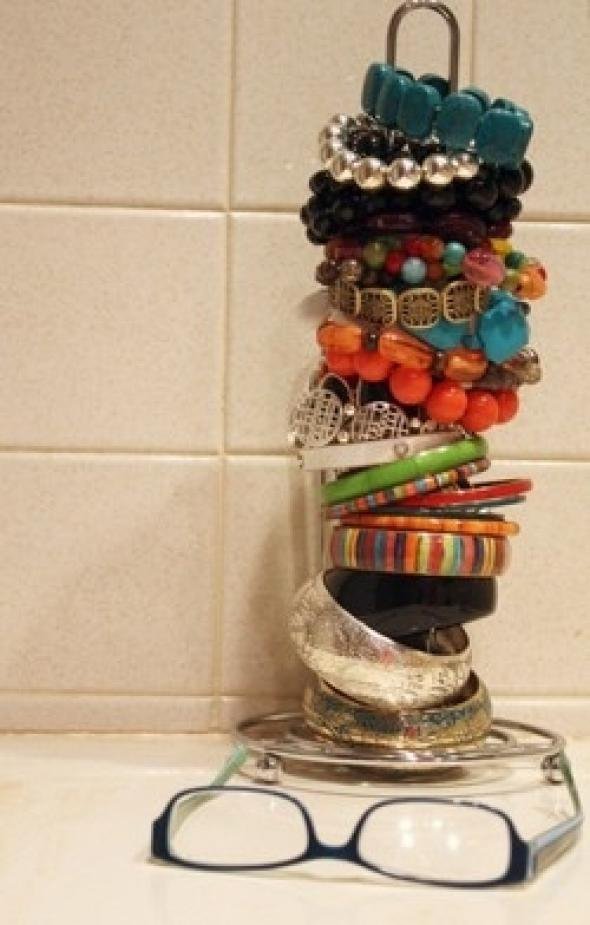 15

Put Your Mini Fridge Atop a Fridge Cart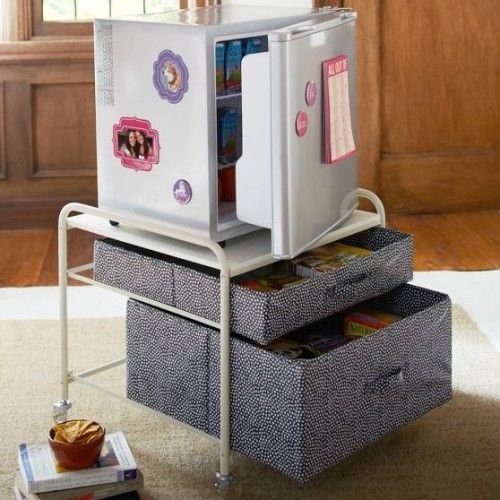 16

Find Clever Products like This Bucket Tote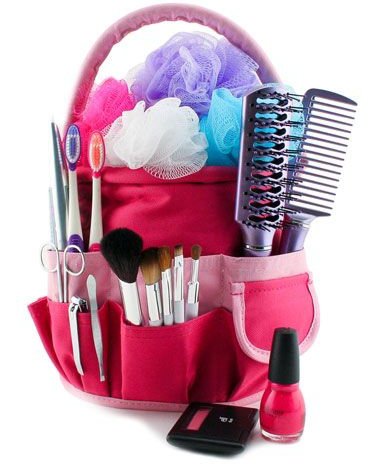 Buy at dormco.com
17

Use a Chain to save Closet Space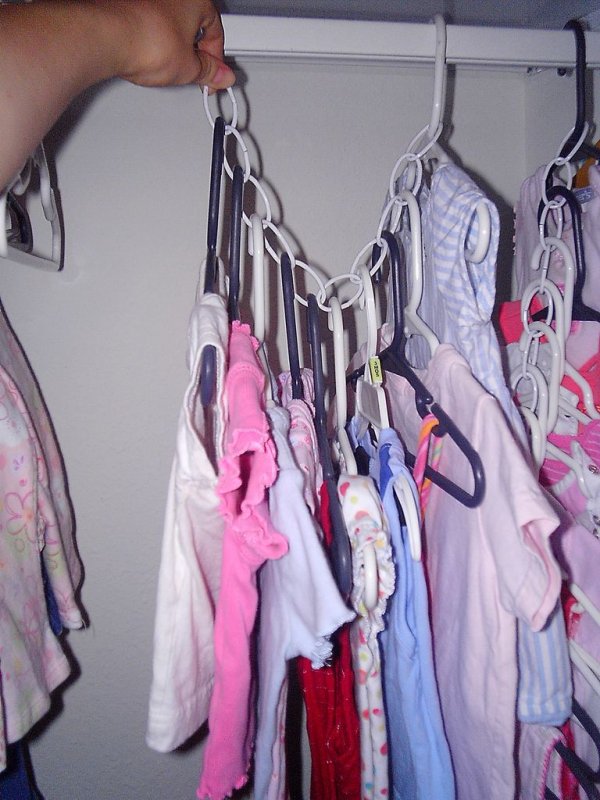 18

Duplex Wall Tap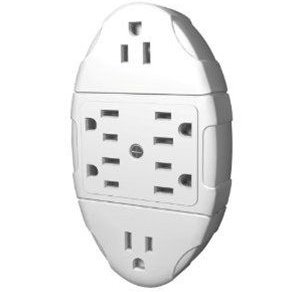 19

Make the Most of a Corner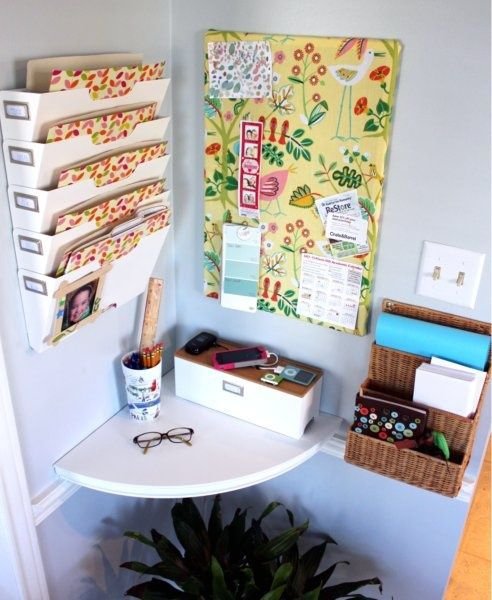 20

Cute Space Saving Book Storage Idea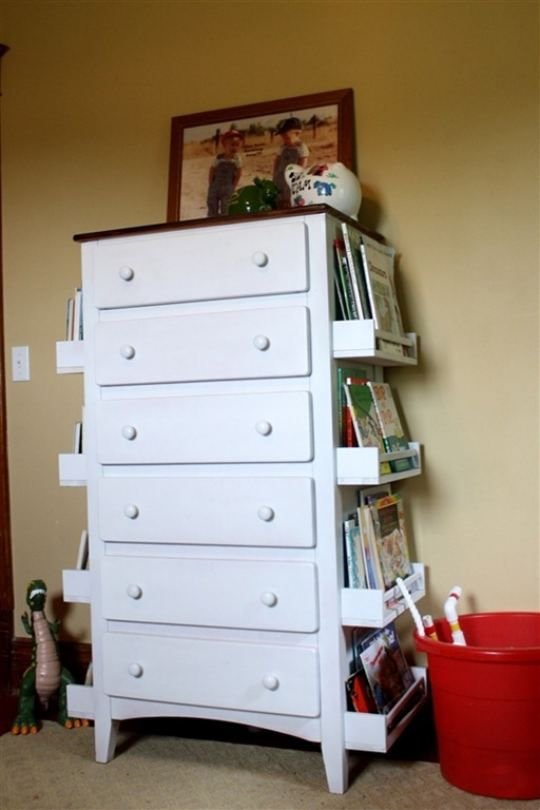 21

Make Cute Bucket/rope Storage

Instructions here glamour.com
22

Make Use of the Space above Your Bed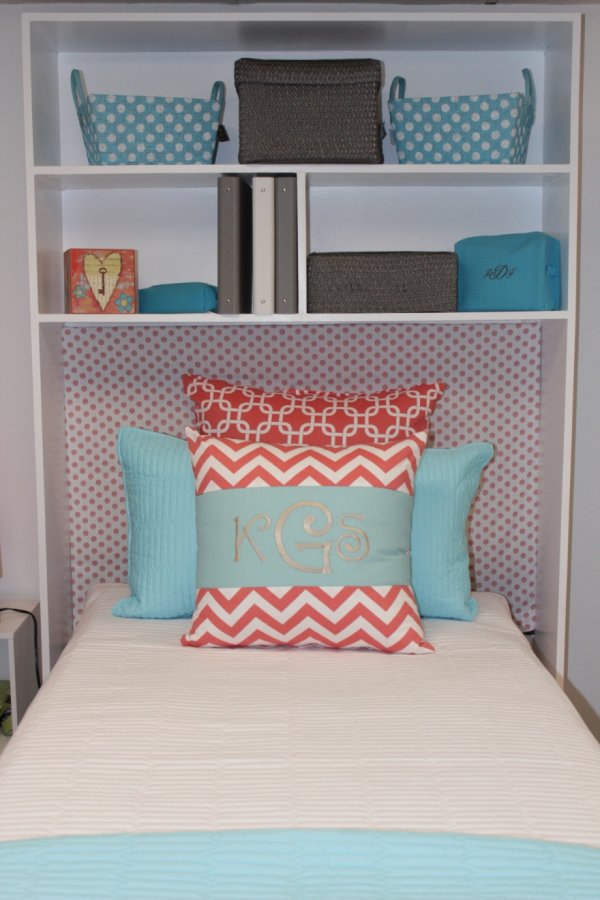 23

Get the Best Use from Your Fridge Top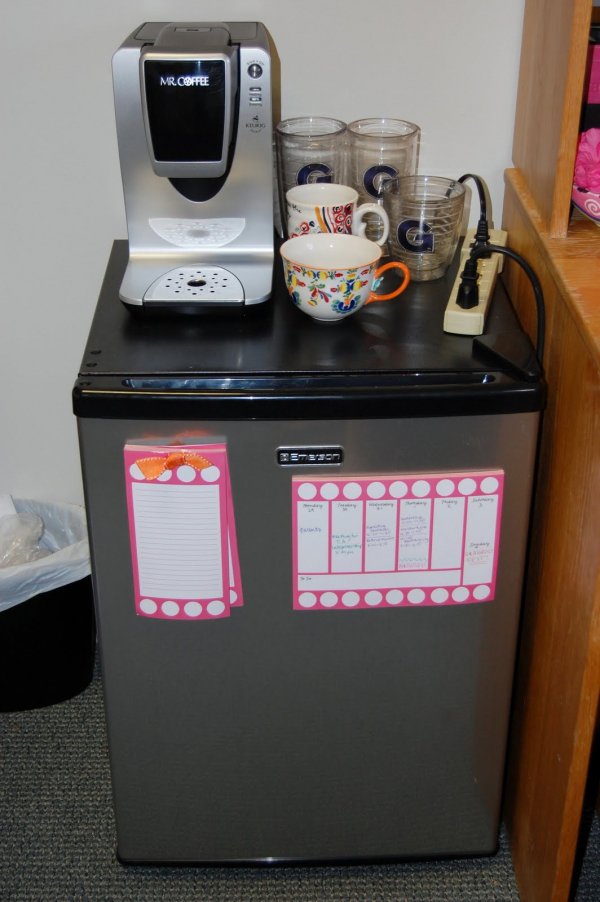 24

Use under-bed Storage Containers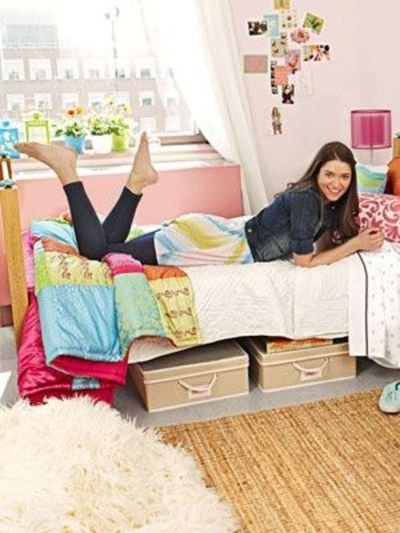 25

Get an over-the-Door Ironing Board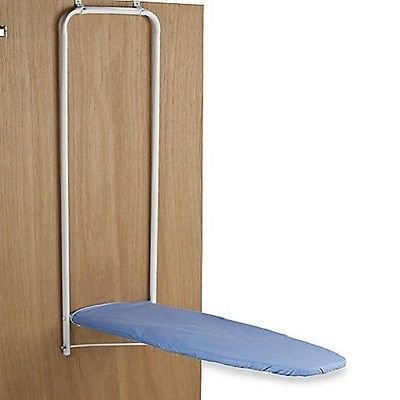 26

Stackable Plastic Trunks Are a Godsend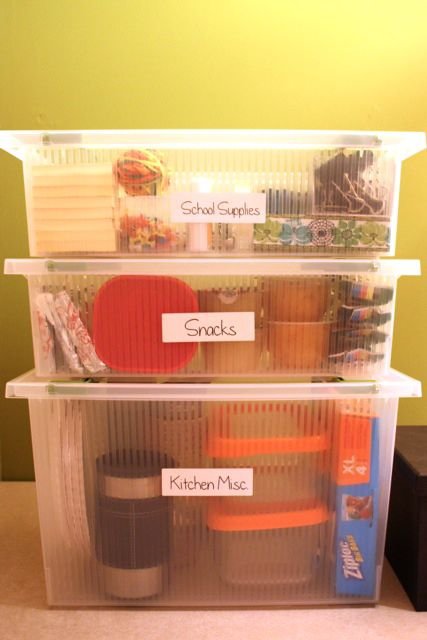 27

Make an Embroidery Hoop Hamper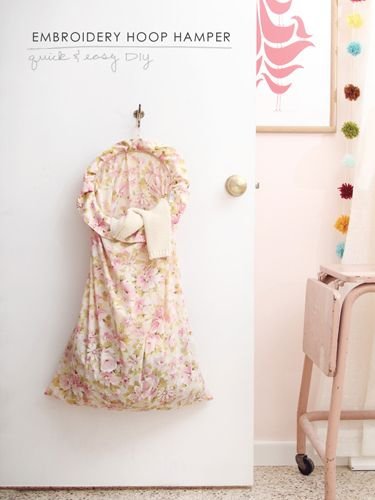 Instructions here makingniceinthemidwest.com
28

Use a Shower Caddy as Storage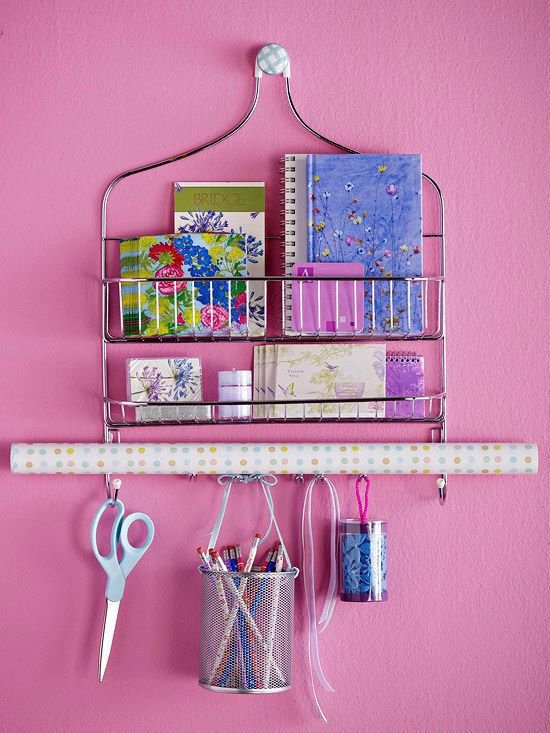 29

Use Hanging Storage Pockets Wherever You Can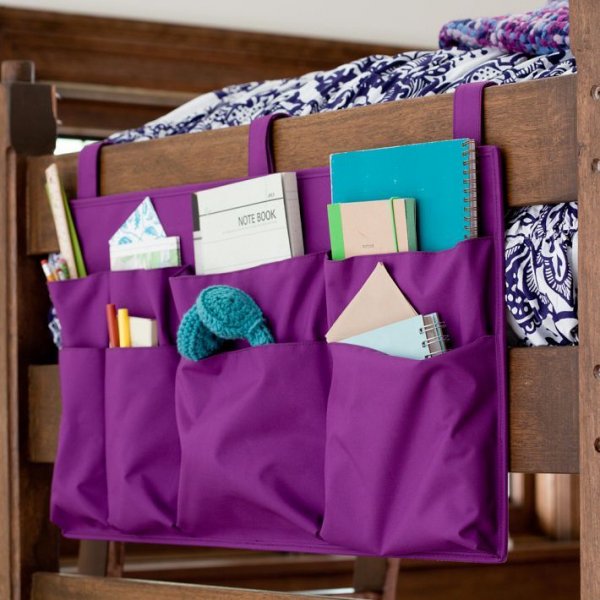 30

If You're Allowed to Cook This 3-in-1 Multi-cook is Genius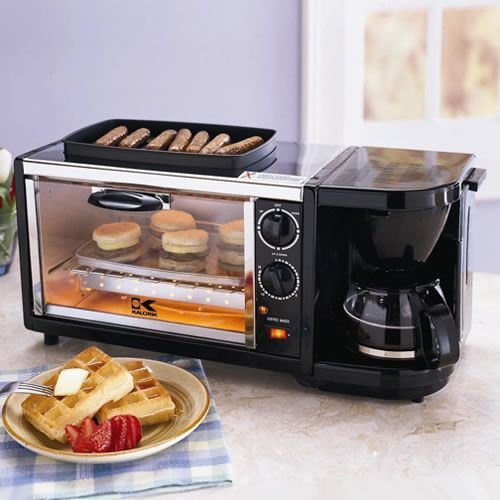 31

Or Even Go so Far as This!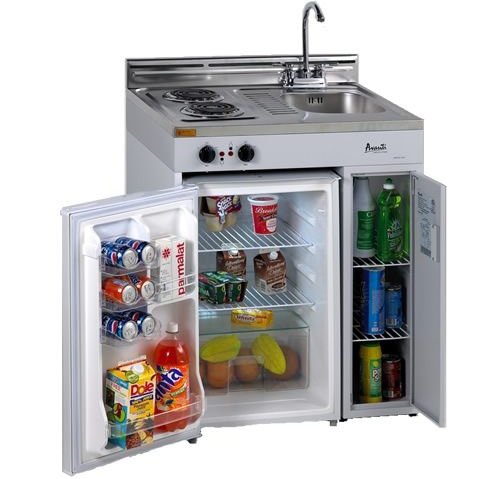 Buy at livingdirect.com
32

Extra Seating and Storage - Yes Please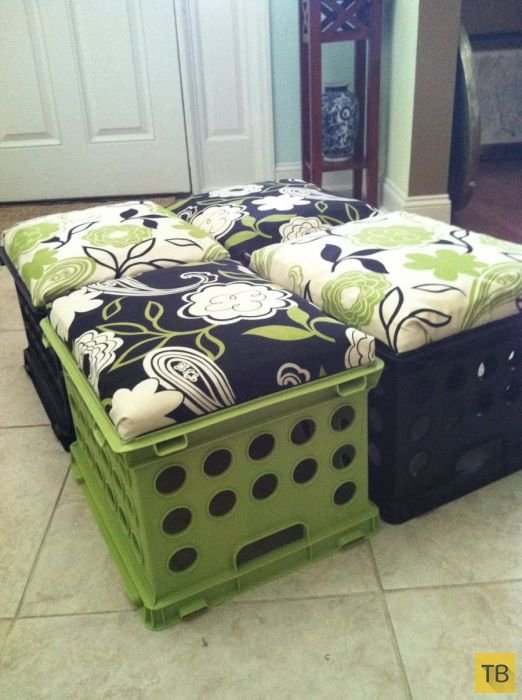 Instructions at gingersnapstreatsforteachers.blogspot.co.uk
33

Store Your Shoes around Your Mattress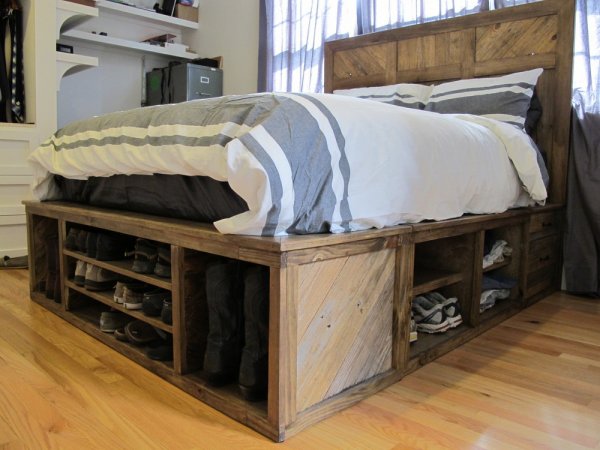 34

Hang Stuff without Damaging the Walls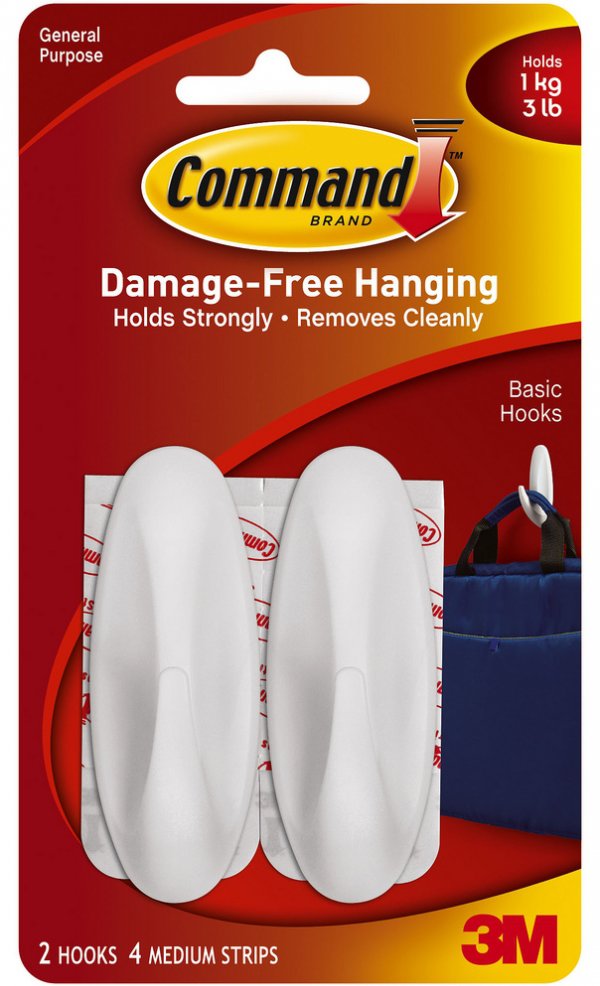 35

Buy an over-the-door Vanity Station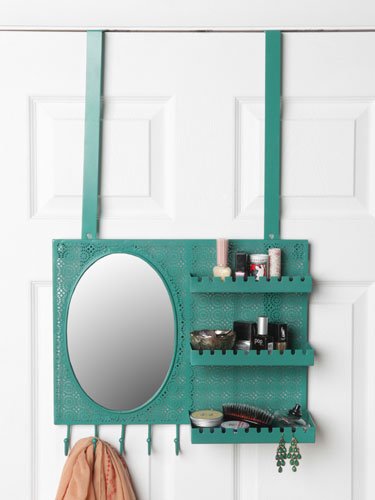 Buy at houzz.com
36

Keep Chargers Organized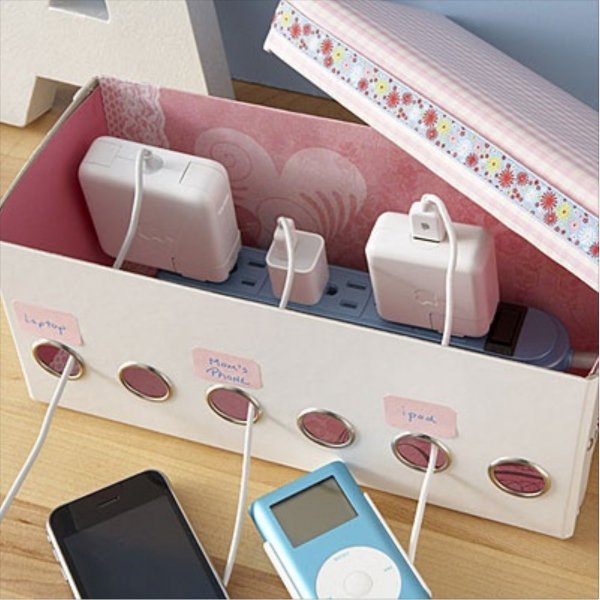 Instructions at allyou.com
37

Fold and Store Your Clothes Efficiently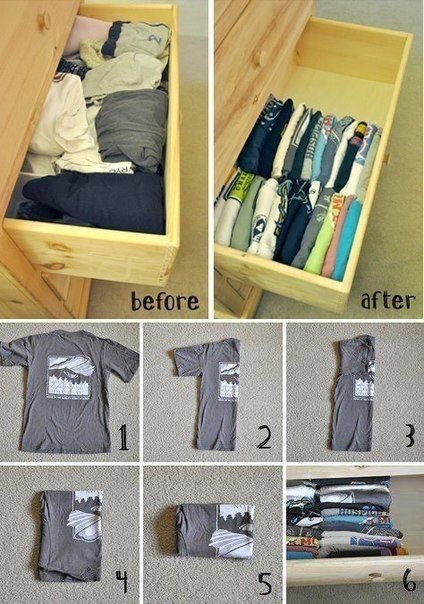 38

Make a Box or Folder for Take-out Menus from Various Places around School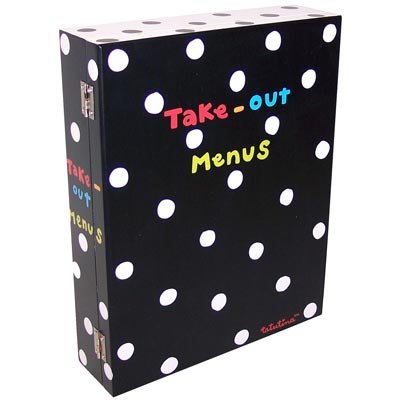 39

Organize Your Jewelry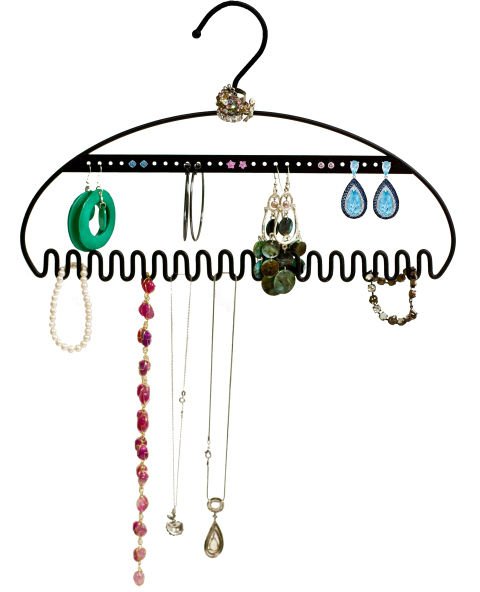 Buy at dormify.com
40

Use a Spice Rack for Storing Bits and Bobs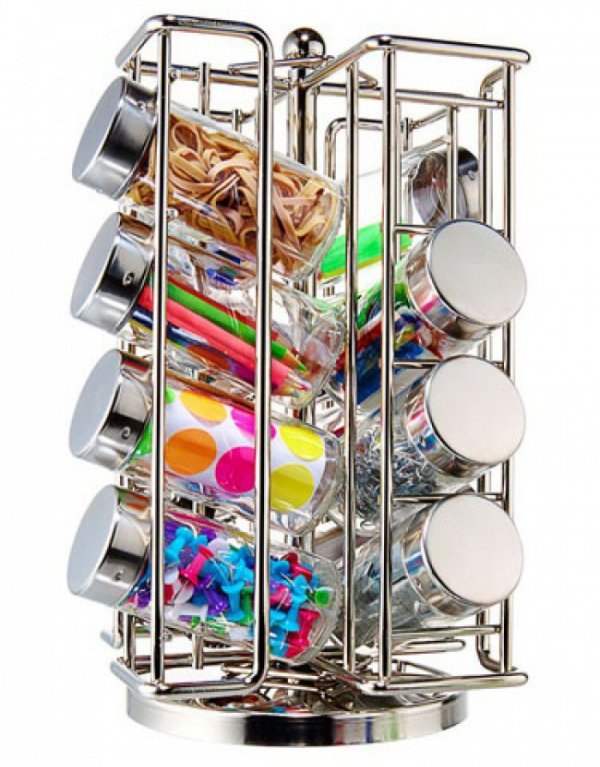 Please rate this article