Some of the fun bags that you and your sewing machine can tackle are backpacks. DIY backpacks come in many shapes and sizes. They also come in types that are perfect for humans of any age. We have here DIY backpacks for both kids and adults, for both functional and/or stylish. Let's check them out, shall we?
---
1

Rad Plaid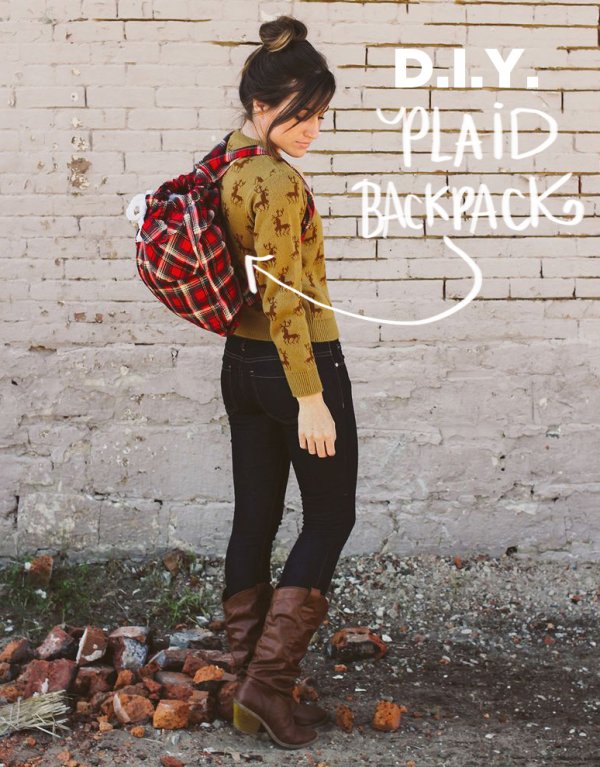 This is one cute DIY backpack. Aside from the cuteness factor, I'm sure you'd love the fact that this used to be a man's shirt. That's right, a shirt. You can see the front button area and the pocket were utilized for this apparel redo. Clever, right?
Source: abeautifulmess.com
---
2

Stylish Drawstring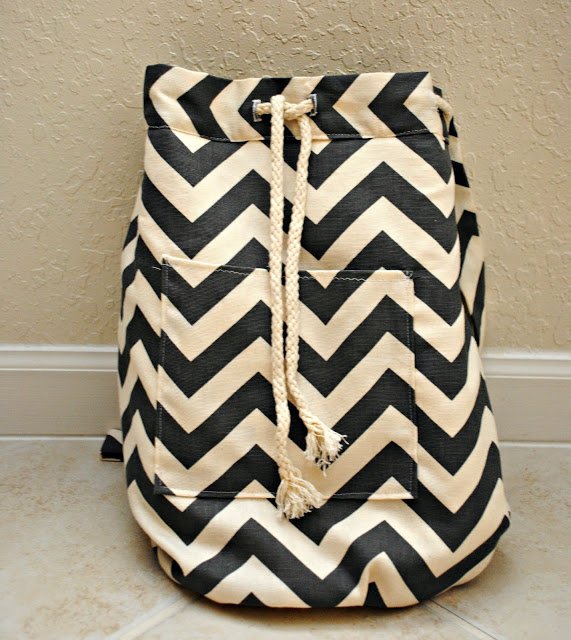 Now this is a DIY backpack that any fashionista would be proud to carry around. Don't you just love the trendy print of the fabric? If you want to make your own, you will have to find durable materials both for the exterior and lining. The bottom of this bag is made of faux leather but if your machine is able, using the real kind would be more ideal.
Source: trashtocouture.com
---
3

Slouchy Linen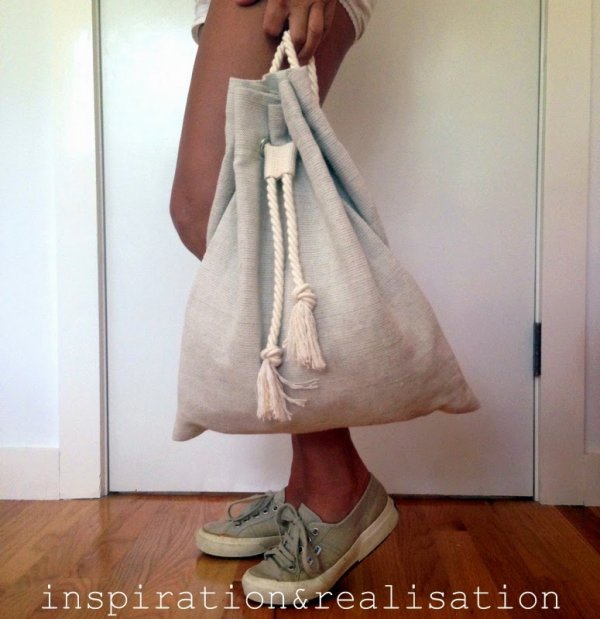 Doesn't this look perfect for summer adventures? The inspiration for this bag DIY was a raffia drawstring number. If you have linen in Earth colors lying around, though, I suggest going the crafty way and making your own. Check out the link below for the comprehensive guide, which includes steps on installing the nifty grommets.
Source: inspirationrealisation.com
---
4

Simple Drawstring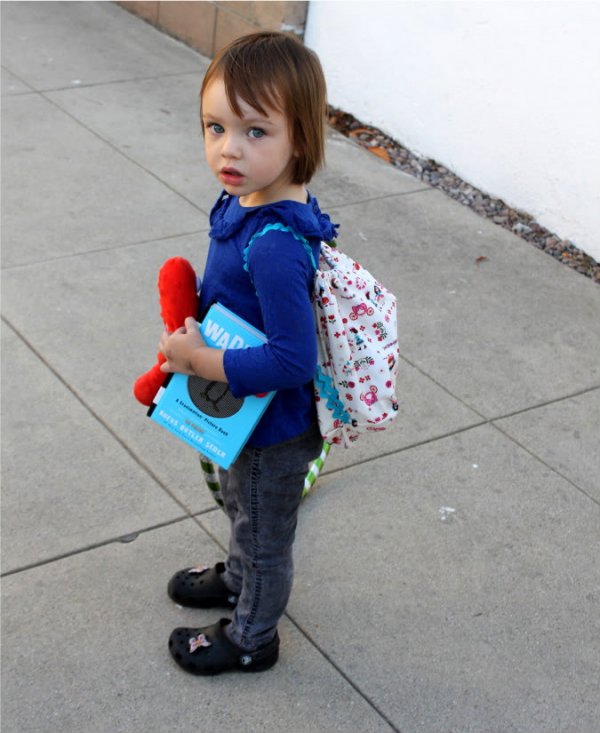 This backpack is made of pretty fabric place mats and could not be more simple to make. It's tiny enough to house toys and other essentials your kid may think he or she needs for an outing. It is so simple, you will be able to whip one up before said outing. Aside from the place mat, you will also need ribbon or string, pinking shears, and a sewing machine for this project.
Source: prettyprudent.com
---
5

Floral Drawstring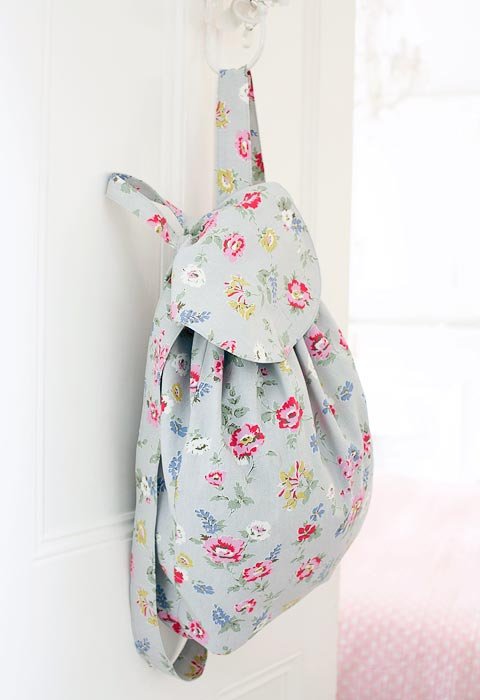 How cute! This charming DIY backpack looks complicated to make but it's actually just a flat rectangular vessel with a flap and a drawstring closure. The steps for making this floral bag is similar to the drawstring DIYs we've mentioned here. This time, however, a flap is added to the top of the bag for extra charm.
Source: allaboutyou.com
---
6

Roll Top Style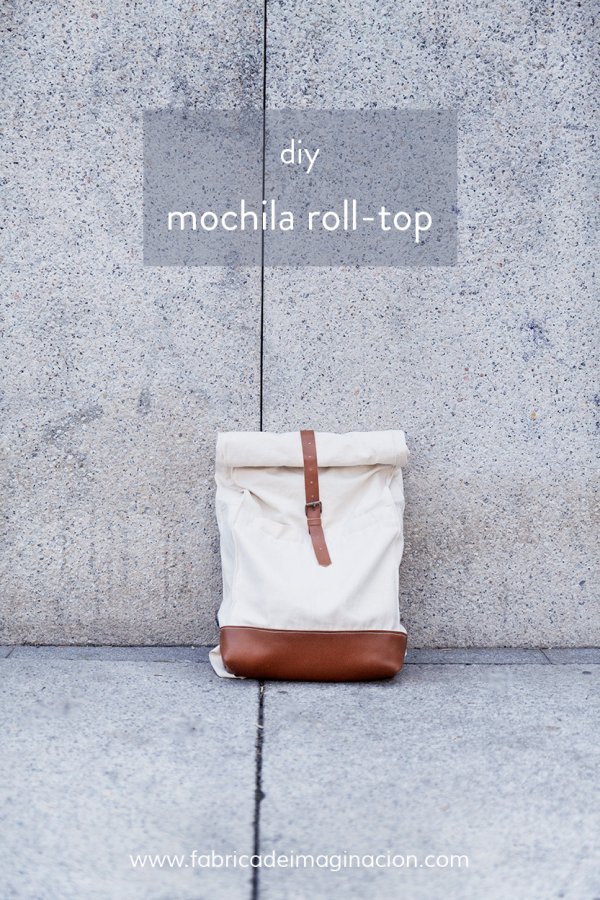 Talk about trendy and beautiful. You see many of these roll top utilitarian style backpacks in stores. Don't buy if you can DIY, however. For this project, I suggest sticking to the two-tone look (e.g. plain canvas and leather). Using leather is not essential, though. I think that you can also use thick fabric in a color that complements the rest of the bag.
Source: fabricadeimaginacion.com
---
7

Edgy Leather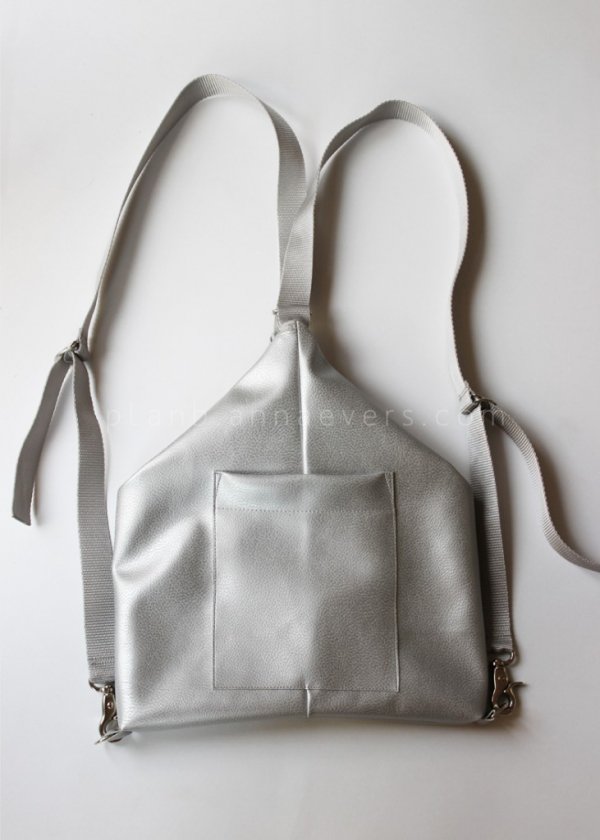 Any fashionista would look chic carrying this leather DIY backpack. I love the metallic color but I think that this will also work in something darker. It's not clear from the photo but this has a zippered opening. And since leather is used, adding lining is no longer necessary.
Source: planb.annaevers.com
I hope that you find inspiration from the list of DIY backpacks above. Whip up one for your street style shoots or for that weekend trip you've been planning. Try the simple ones for kids who want to look stylish, too. Happy sewing!
More
Comments
Popular
Recent