DIY temporary tattoos are all the rage right now. They are great items to have on hand in any gathering. They're great for bachelorette and birthday parties. DIY temporary tattoos also make for fantastic giveaways and gifts. To open your eyes to the world of temporary tattoo goodness, check out the following free templates.
Table of contents:
1

Sailor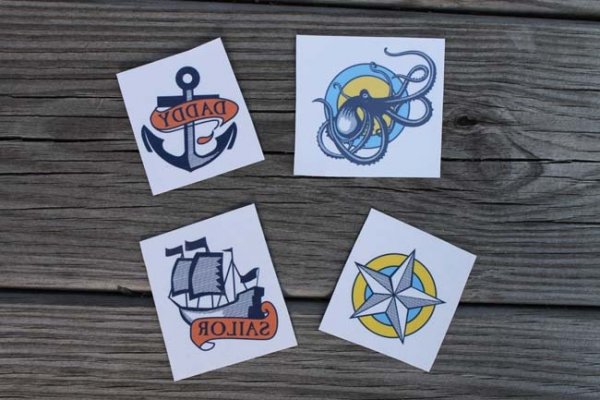 How cute are these DIY temporary tattoo designs? These have a sailor theme and closely resemble real skin art. To transfer these designs to your skin, you will need tattoo paper and wet washcloth. You will need to print the designs on the tattoo paper first. You stick the adhesive sheet to the paper and rub over the designs. Cut the tattoos and then peel the plastic layer. You then place the tattoo over your skin, rub with wet cloth, and then peel the paper.
Source: spaceshipsandlaserbeams.com
2

Snowflakes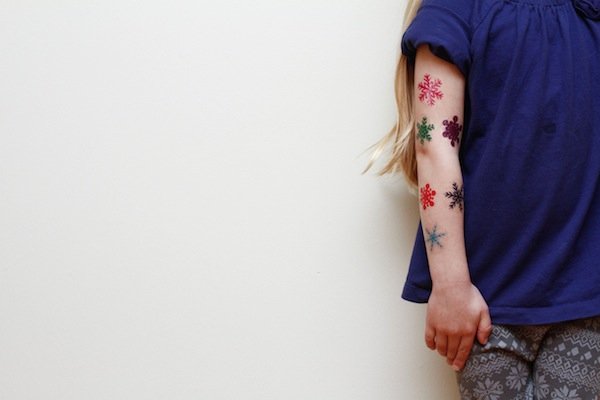 These are pretty! While you may think that these would work only for a Christmas or holiday party, it is possible that young kids will not care at all. They will want their colorful temporary tattoos, no matter the time of the year.
Source: blogalacart.com
3

Bachelorette Party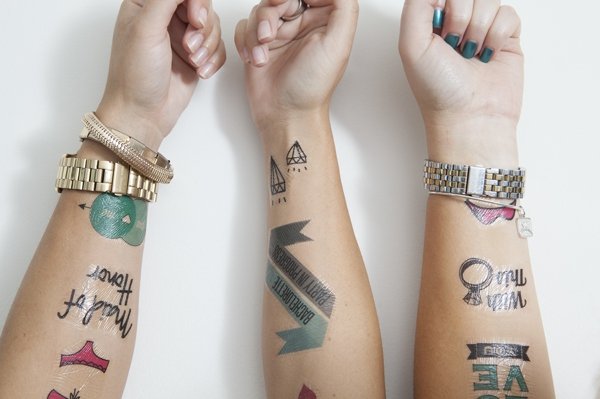 The DIY temporary tattoo free templates after the link have fantastic designs for a fun bachelorette party activities. Before you, the bride, and the other bridesmaids go out to the club or to the spa for the party, print the designs and decorate your arms. It would be a fun bonding moment for the gals, I'm sure.
Source: somethingturquoise.com
4

I Heart Mom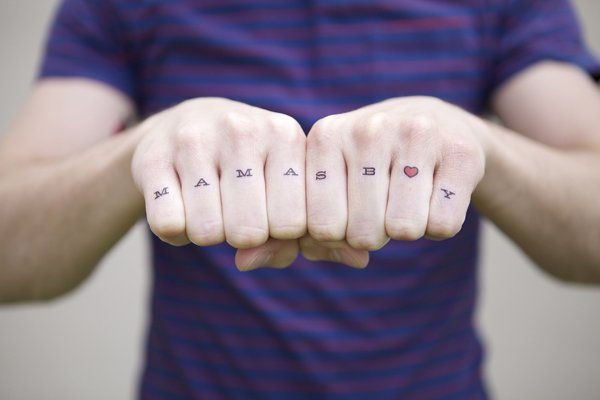 Aww how sweet! The free temporary tattoo template provided here also offers a classic design: A heart with a ribbon wrapped around it and the word MOM. It's really quite adorable. Stick to your arm, have a fun photo shoot, and send the photos to your mom for Mother's Day.
Source: ohhappyday.com
5

In the Navy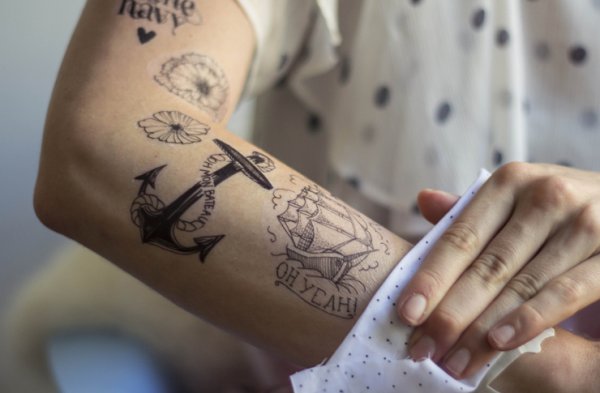 These have a similar theme to the sailor DIY temporary tattoos but the free templates offered come in lovely pen style. The illustrations are utterly wonderful. I am loving the vintage feel of the sailor tatttoos. I think they will look quite lovely for a nautical style fashion shoot. Also available are floral designs and other patterns.
Source: makemylemonade.com
6

Valentine

I am head over heels in love with these woodland temporary tattoo designs. Aren't they the cutest? These have Valentine messages. They come in sizes perfect for little and bigger kids as well. Of course, they can also be used by adults for a fun V-Day message for a significant other.
Source: fifthandhazel.com
7

Random Cuteness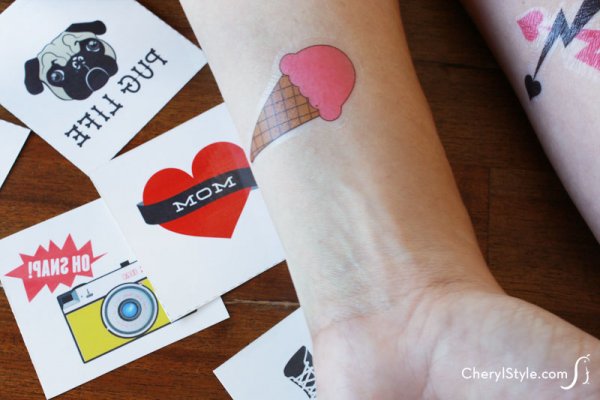 The following are free temporary tattoo designs that don't fall under one category. They are all cute, though, and I think just about anyone will have a use for one or two of the designs. Some of my favorites include the llama, the slice of watermelon, the pair of Chucks, and the bewildered pug that says PUG LIFE. Ha! Funny.
Source: everydaydishes.com
There are several shops online where you can get the paper for making your own DIY temporary tattoos. Do a bit of shopping, print some of the patterns above, and go to town on your skin. Invite some friends or little humans for an even more roaring good time. Take note: be wary of possible skin allergies. Doing a test tattoo is essential.
Please rate this article