If you want to have a bit of Paris chic in your home, you will love our list of Eiffel Tower craft projects. These are perfect for those who dream of going to Paris. These are the best home décor DIYs to do this weekend for those who HAVE been to Paris and miss the place achingly so. The following Parisian-themed projects range from quite easy to somewhat difficult. Let's check them out.
---
1

Eiffel Tower Decal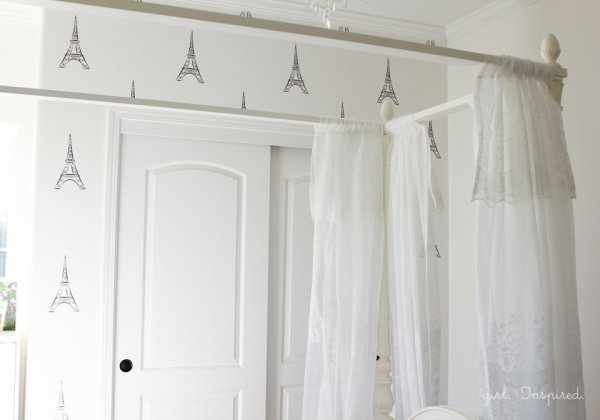 How pretty is this DIY Eiffel Tower home décor? This is a somewhat complicated craft project since you will be putting each tower decal one by one. As you can see, though, the rewards for your effort will be invaluable. When your guests see the Eiffel Tower decals, they will think that you got some pricey wallpaper. Little would they know that you did some fun DIY.
Source: thegirlinspired.com
---
2

Ring Holder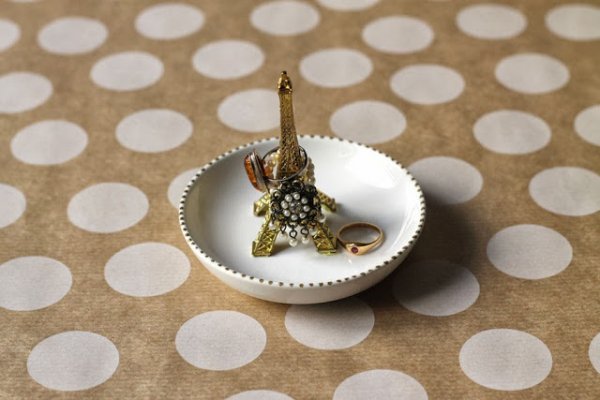 This is one gorgeous Eiffel Tower DIY. It's easy to do, too! Basically, you will need one of those Eiffel Tower knick-knacks, a saucer, and industrial glue. You simply glue the tower to the saucer and then let dry. Use for storing your pretty rings. Design variation: spray paint your tower a single color for a minimalist but still whimsical look.
Source: simplette.fr
3

Cardboard Eiffel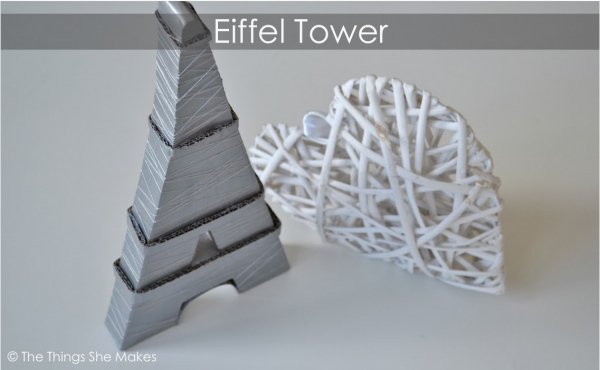 Want a pretty Eiffel Tower to display on your coffee table? If you think that those metal ones in stores are too generic, you can make your very own. You will need only a letter A made of cardbaord. You can get one from the craft store. You add the tips and more cardboard strips along the body. After that, you paint it in any color you like.
Source: thethingsshemakes.blogspot.co.uk
---
4

Striped Silhouette Art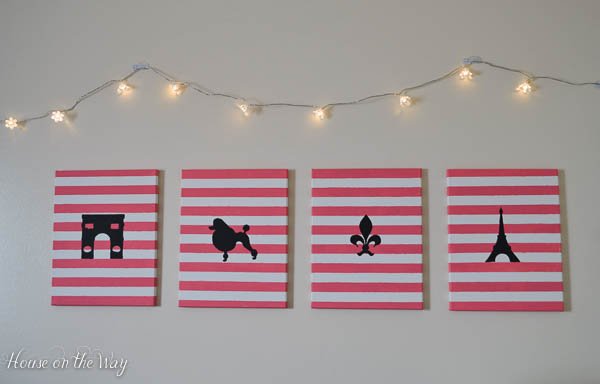 This is a set of Parisian wall art. You can choose to do only the Eiffel Tower one, of course. You will need pre-stretched and pre-primed canvas from the craft store, painter's tape, paint, and an Eiffel Tower stencil. To make your stripes, you attach tapes horizontally all over the canvass. Paint the negative spaces with any color you like. Let dry and then stencil your Eiffel Tower design.
Source: houseontheway.com
---
5

Embossed Paper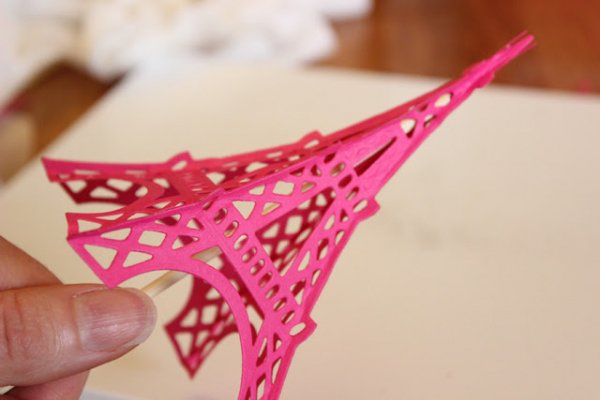 This is a pretty Eiffel Tower DIY that you can make with paper. You simply glue four pieces of flat Eiffel Tower paper templates, let dry, and then display. A die cutting and embossing machine was used for the project above. If you don't have one, you can simply papercut your own tower pieces and manually emboss them.
Source: samanthaleewalker.blogspot.com
---
6

String Art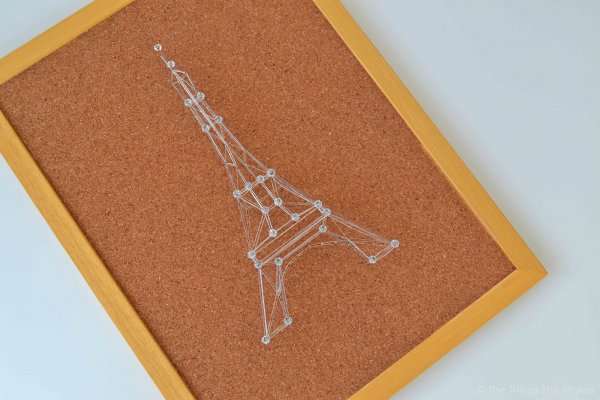 Got an extra cork board lying around? Take it out of storage and prepare pins and silver thread, too. If you want your string art to make a big impact, we suggest choosing pretty pins. Some come with jewel-like heads and those will look quite pretty for this project.
Source: thethingsshemakes.blogspot.co.uk
---
7

Snow Globe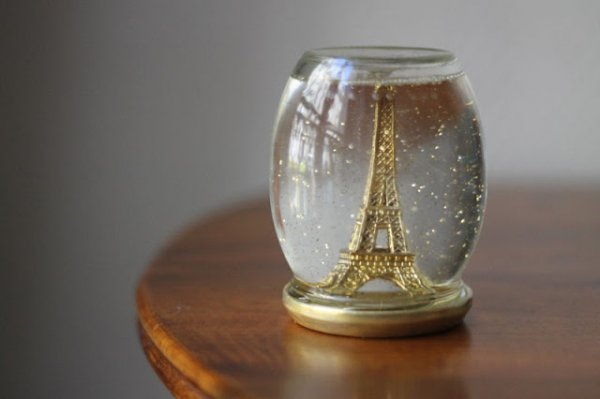 This is my favorite among these lovely Eiffel Tower DIY projects. To make your own, you will need a jar with lid, baby oil, glitter, and of course, an Eiffel Tower knick-knack. Won't this be great for a Parisian-themed holiday décor?
Source: simplette.fr
Bring Paris to your home with one (or two) of these Eiffel Tower DIY projects. These would also be perfect gifts for a friend who is always gripped by wanderlust. Happy making!
---
Comments
Popular
Related
Recent