Candle arrangements are an easy way to add life and personality to your home. They can be placed virtually anywhere you have room and scented candles do double duty by adding a pleasant smell to your space. Candle arrangements can be pretty much anything you like, but if you need some inspiration, you won't be disappointed here. There are loads of ideas to get you started and chances are they'll get you coming up with your own great arrangements.
Table of contents:
1

Perfect Centerpiece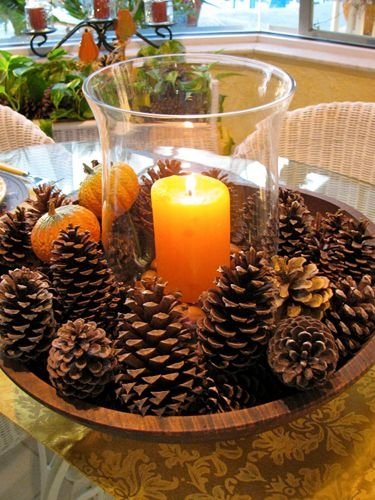 Via 15 Easy DIY Fall Centerpieces
Some of the best candle arrangements incorporate nature. Pinecones, branches, leaves and rocks are great options.
2

Nautical Inspired

Via Second Chances by Susan: Wedding ...
Sand and seashells paired with candles is great for a beach feel.
3

Fireplace Decor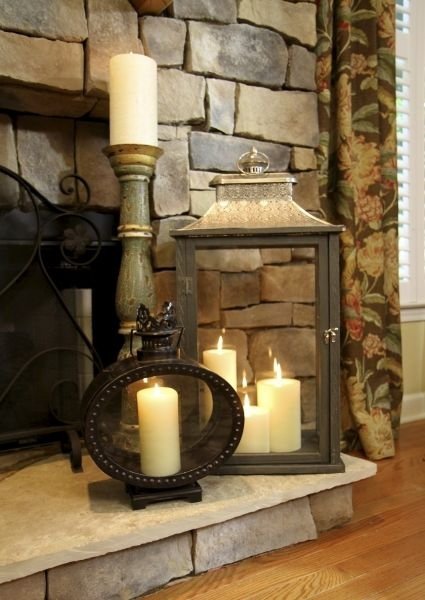 Via portfolio
Some well placed candles can bring your fireplace to life even if it's not burning.
4

With Flowers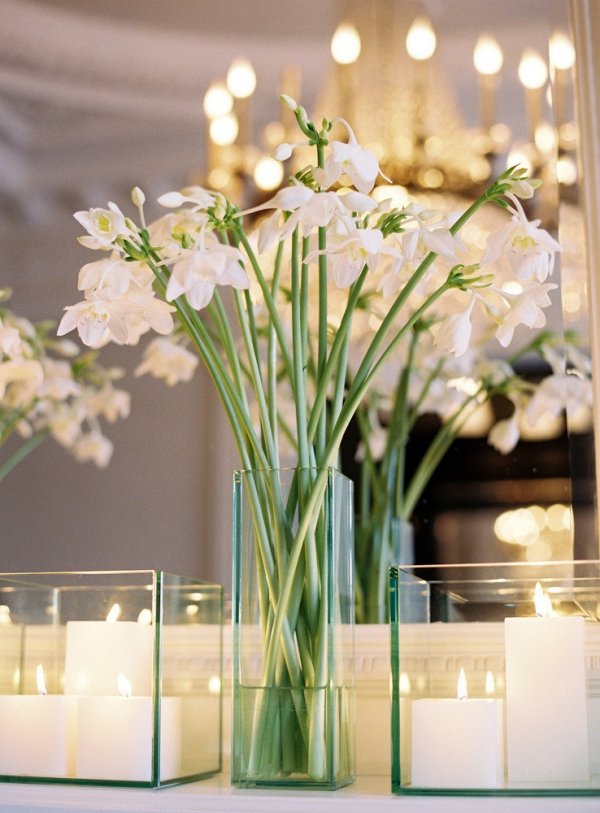 Via Brooklyn Historic Mansion Shoot by ...
Candles arranged with a vase of flowers is stunning for mantles and side tables.
5

Different Holders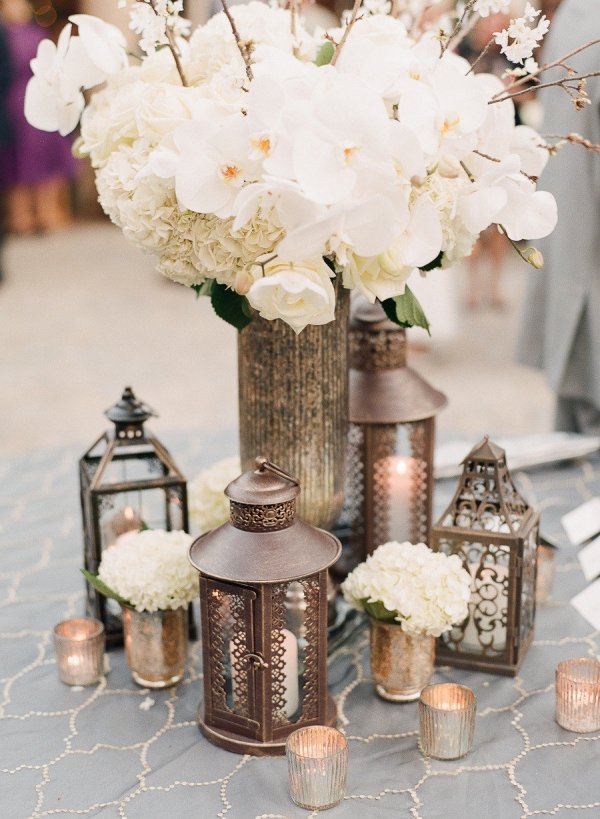 Via Get Inspired: Rustic Chic Wedding ...
There's no rule that says all of your candle holders have to be the same.
6

Single Color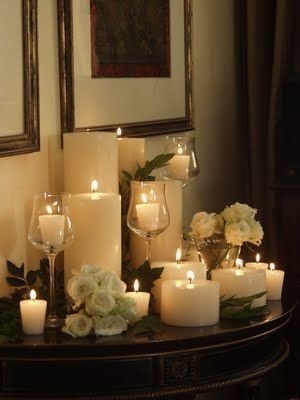 Via 40 Rustic Home Decor Ideas ...
Although there is something to be said for a single color too.
7

Set the Mood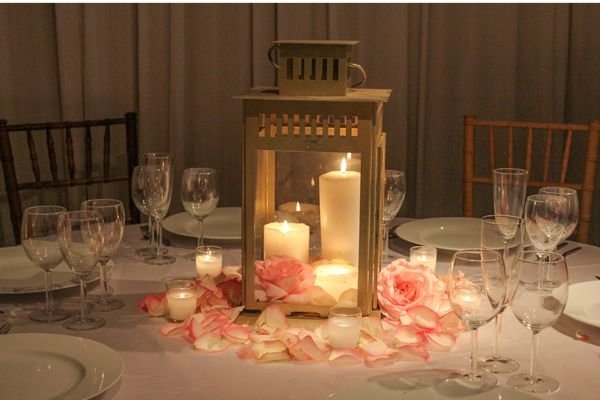 Via Bridal Bulbs: 5 Things To ...
A candle arrangement like this one is perfect for creating ambiance during mealtime.
8

Lit from behind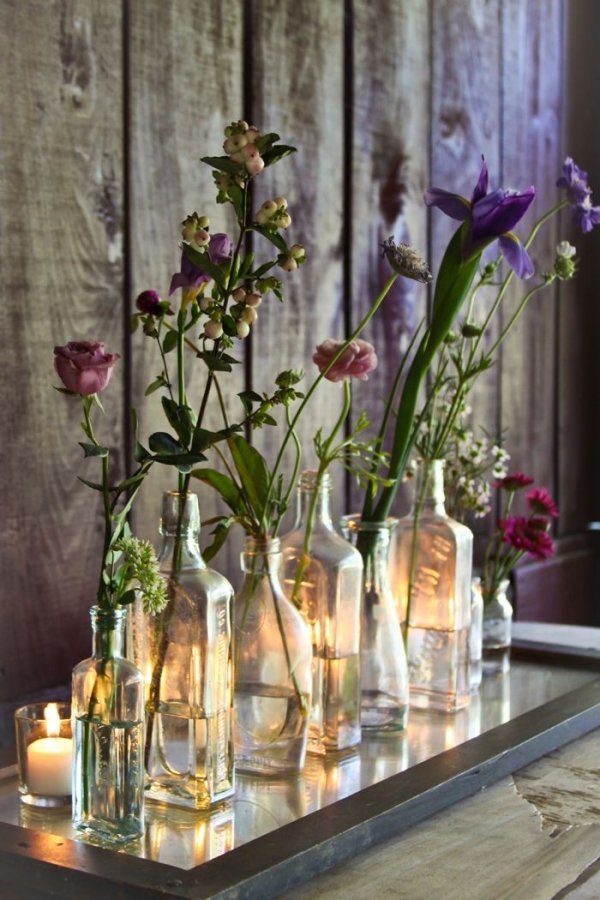 Via Sophisticated, Restrained and Feminine Wedding ...
It's really cool how the candles back light the vases of flowers, don't you think?
9

A Bunch of Tiny Candles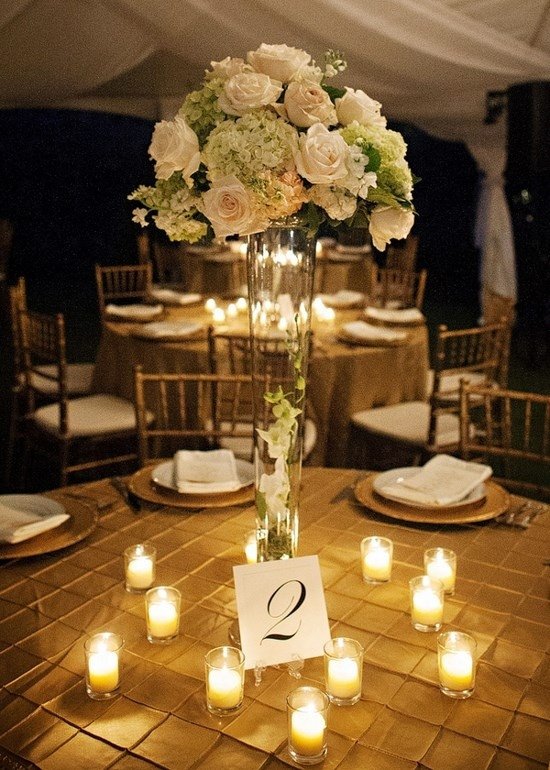 Via thelovelyfind.com
I love the way a collection of tiny candles bring together a table. This is perfect for a wedding.
10

Add Flower Petals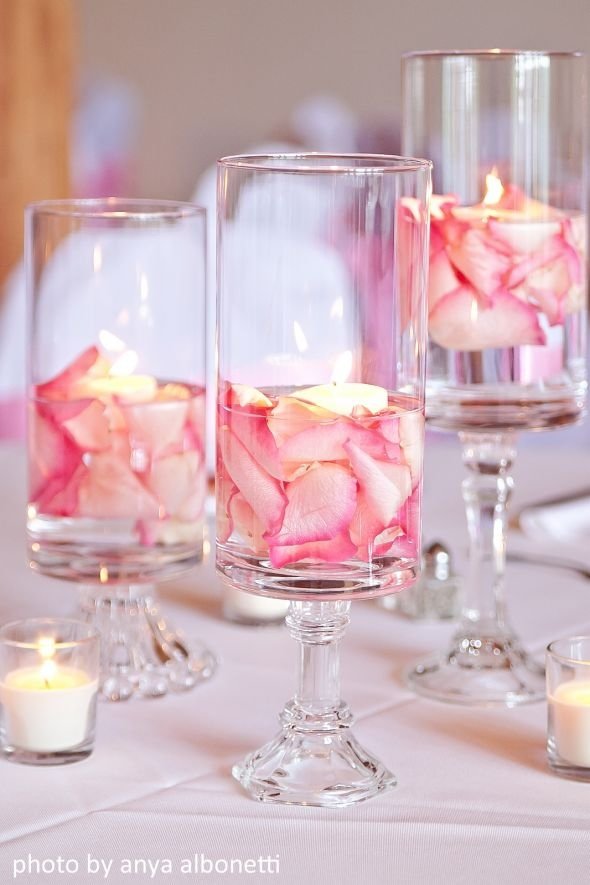 Via Summer Wedding Centerpieces
When you light the candles, they'll heat the flower petals and give off a wonderful scent.
11

Make It Tall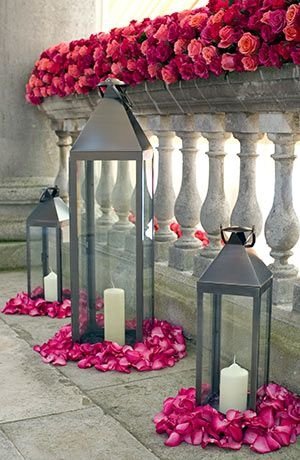 Via Beautiful flower arrangment | Event ...
This candle arrangement might be really tall, but it sure is stunning.
12

On a Board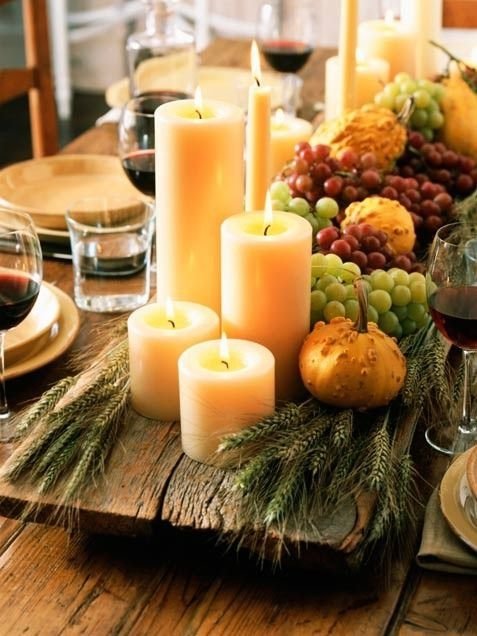 Via Inspirational Thanksgiving Table Settings
A piece of wood makes the perfect place to highlight your candle arrangement.
13

Mix and Match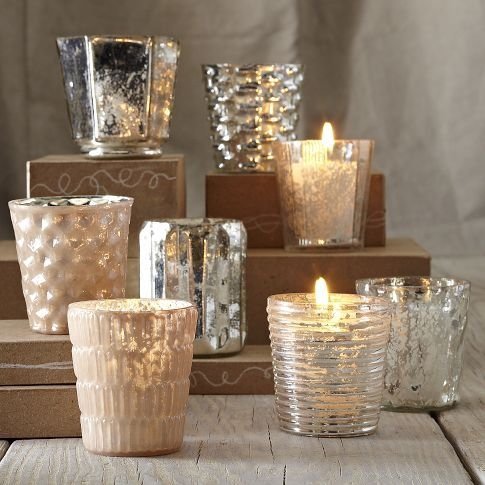 Via Mercury Tealights
It's fun to mix and match candle holders that are the same size. It still looks unified, but isn't too matchy matchy.
14

As a Table Runner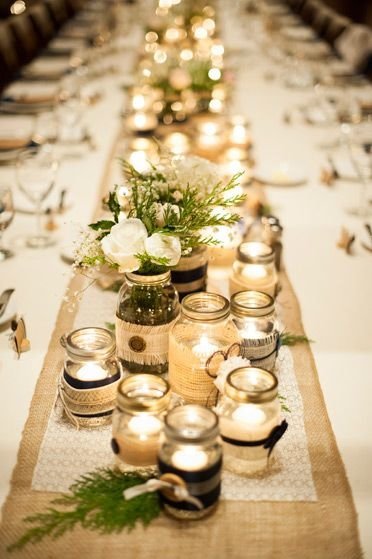 Via brintonstudios.com
This is an idea for a wedding or dinner party, but I love the idea of using candles as part of the table runner.
15

Small Square Vases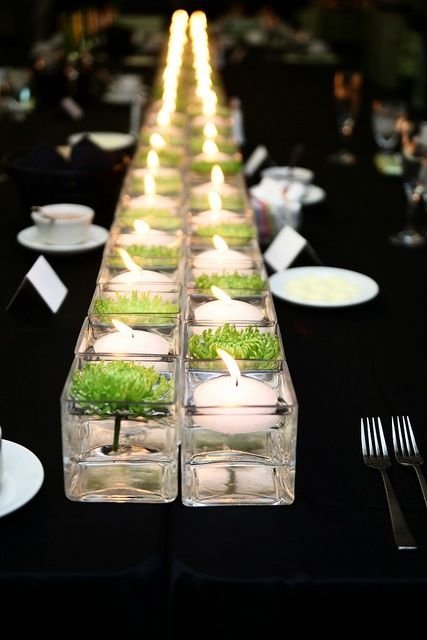 Via squidoo.com
For candles and plants, these cases are absolutely perfect. Do you agree?
16

On the Mantle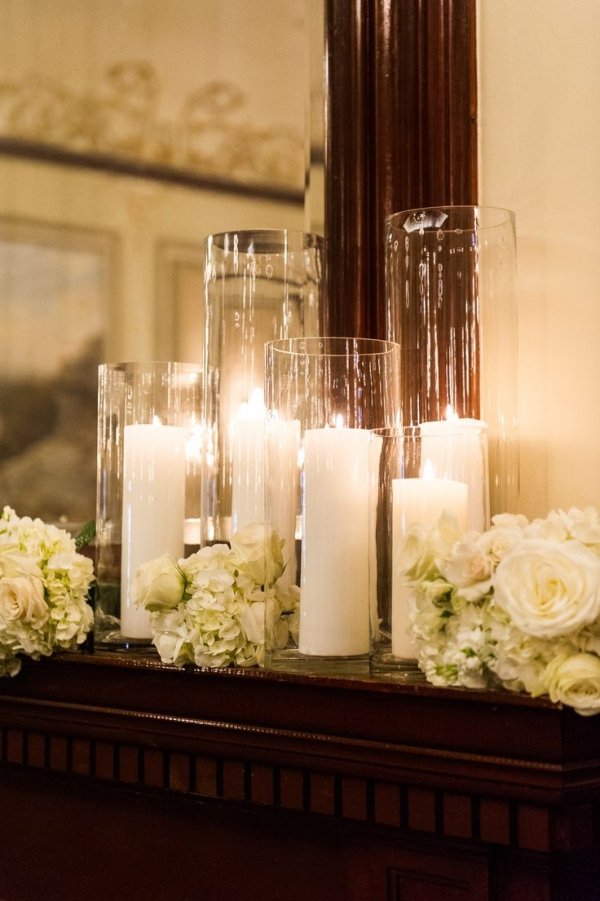 Via Austin Winter Hotel Wedding
The fireplace mantle is one of the best places to arrange candles.
17

Table Full of Succulents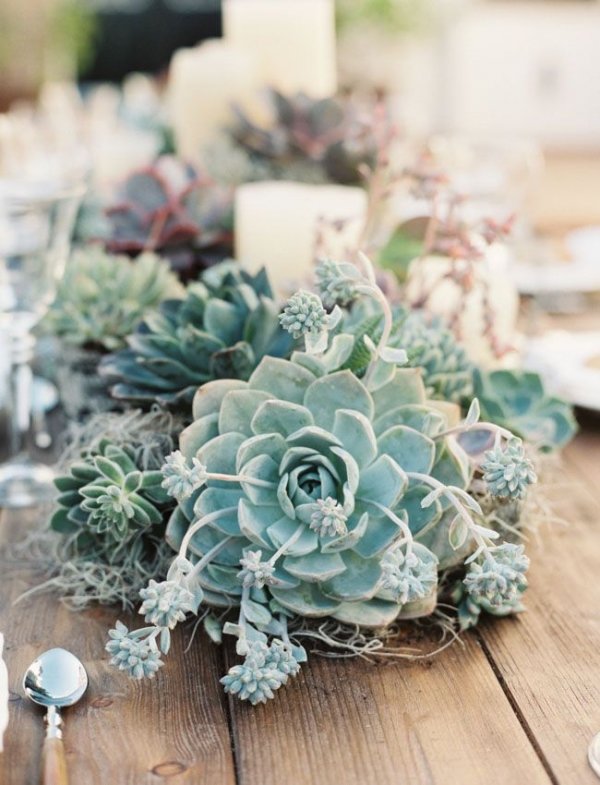 Via Intimate + Romantic Spanish Wedding: ...
The candles aren't the star of the show here, but they add a lot to the look.
18

Totally Stunning

Via First Come Flowers: Party Decor
This candle arrangement looks lovely, even when the candles aren't burning.
19

Use Rocks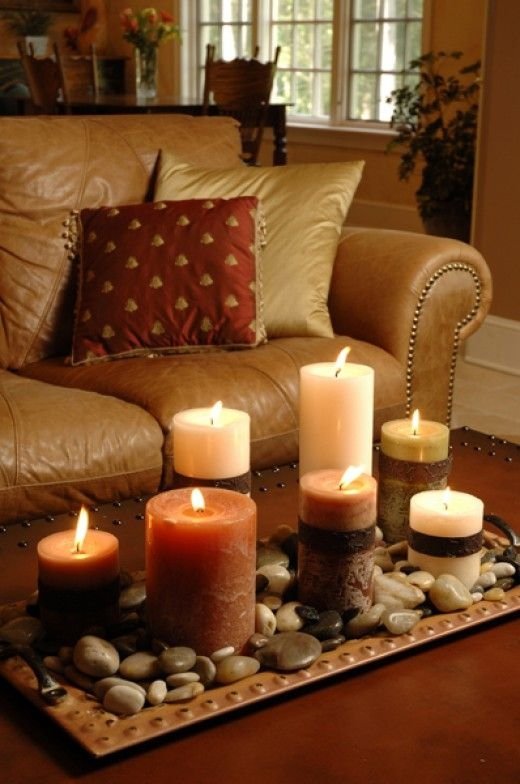 Via Fun Apartment Decor on a ...
The rocks make this arrangement lovely for your coffee table or dining room table.
20

All by Itself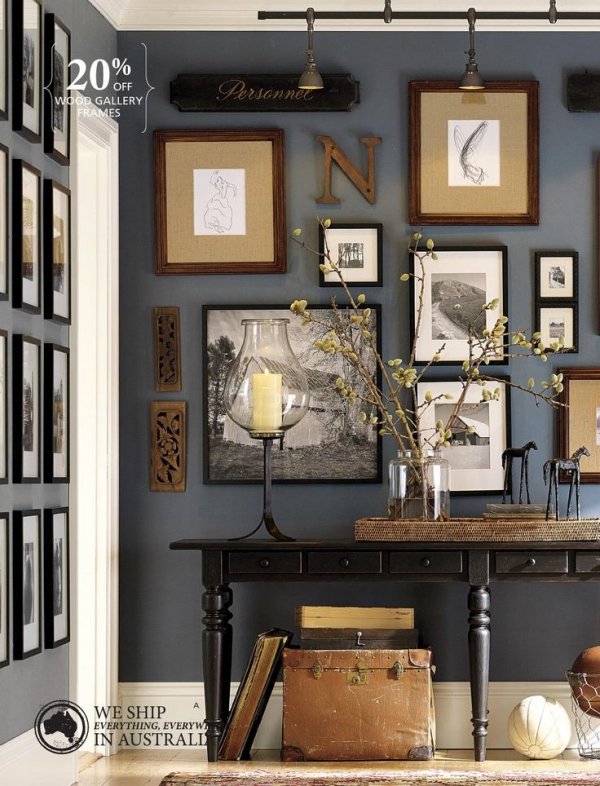 Via Pottery Barn Australia Summer 2013 ...
Sometimes a single candle in a standout container makes a bigger impact than a whole group of them.
21

DIY Ideas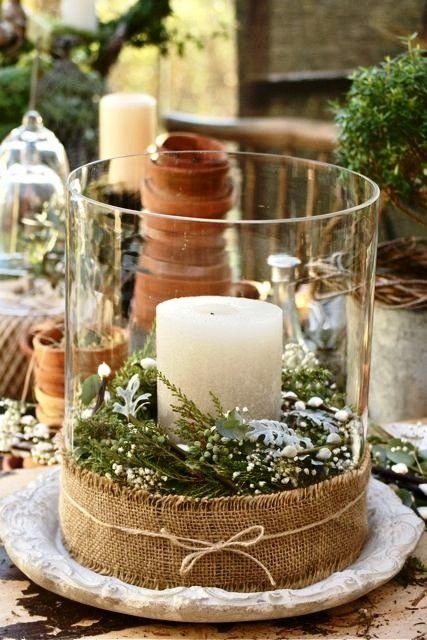 Via 9 DIY Christmas Ideas Of ...
A simple glass candle holder is a ideal backdrop for DIY projects you can make your very own.
22

Fall Candle Arrangement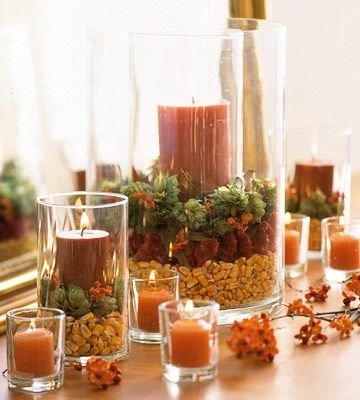 Via Double-Duty Decorating: Thanksgiving and Christmas
You could easily customize this for other seasons and holidays.
23

Natural Candle Arrangement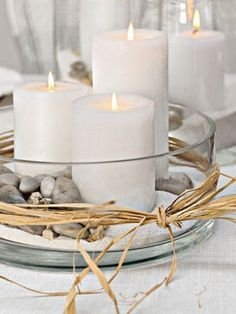 Via Centros de mesa originales y ...
I love this! It would look great with any kind of decor in any room of your house.
24

Hanging Candles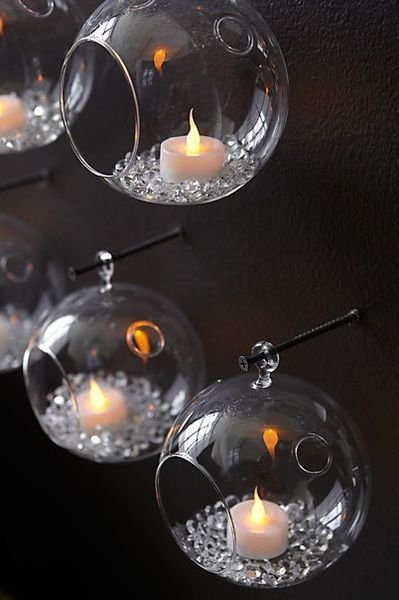 Via Uncovet Blog — There are ...
These containers are meant for air plants, but make a pretty wonderful candle holder too.
25

Recycled Wine Bottles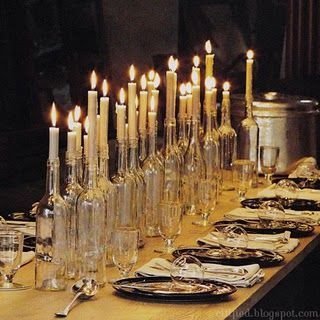 Via Recycle Glass Bottles and Jars ...
Your collection of empty wine bottles is perfect for holding taper candles.
26

Elegant Display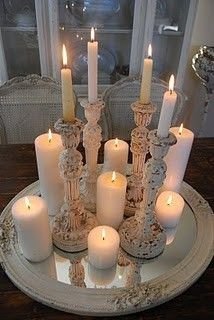 Via Inspiration Tuesday | Junk in ...
I love the way some of the candles are in holders while others are free standing. This is sophistication at its best.
What are your candle arrangements like? Share your ideas to inspire us. Did you see something here you want to copy?
Please rate this article