7 Chic Ideas for Redecorating Your Bathroom ...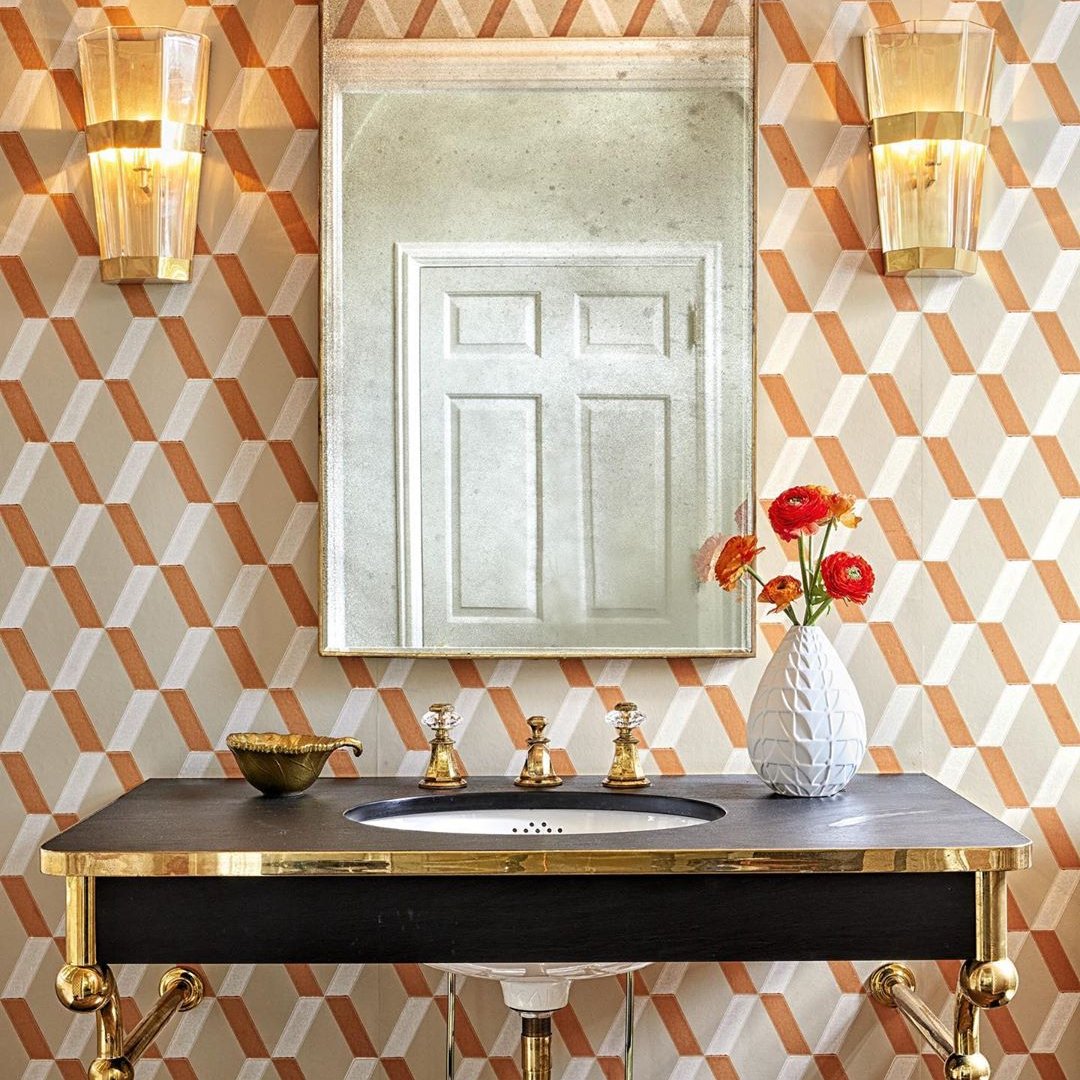 I love redecorating, and redecorating your bathroom is one of the easiest decorating projects. Larger rooms, like bedrooms, living rooms, and kitchens, can be very time consuming to decorate. Yet, redecorating your bathroom is relatively easy and does not take too much time. There are so many different ways that you can decorate a bathroom, but some of my favorites are simple and chic updates that really make your bathroom stand out.
Hanging art on your bathroom walls probably isn't the first thing you think of when you are redecorating your bathroom. However, art can make your bathroom feel very special. One of my favorite tricks is to use the pictures from an old calendar for a bathroom. I pick several calendar pictures to use and then buy frames at a second-hand store. You can cut the pictures to fit the frames. You just want to be sure to laminate them prior to framing them to prevent moisture damage. Then, hang the pictures on the wall in an artful design. It will look spectacular when you are finished, especially if you choose pictures that have a similar theme.
I have always been amazed by what a difference painting a ceiling can make for a bathroom. When I mention painting a ceiling, I am not talking about painting it an ordinary white. You should pick paint that has color. I once painted my bathroom ceiling hot pink! It may sound extreme, but with the pale pink walls it looked fabulous. To paint the ceiling all you have to do is lay old sheets down to prevent paint splatter. It actually isn't that hard, especially since a bathroom is a small space.
When I painted my bathroom ceiling pink, I also put joint compound on the walls to give them texture. Joint compound is very thick and reminds me of marshmallow fluff. As thick as it is, it is surprisingly easy to use. All you have to do is slap it on the wall and use any stroke you want to create the texture. I used C strokes for my bathroom, and the end result made the wall look like a rustic Tuscan villa. Because it is so thick, you will want to give it ample time to dry before painting over it, especially if you live in a humid area.
With very little effort you can change the appearance of your bathroom just by painting your cupboards. Painting your cupboards only requires a little bit of sanding and a few coats of your preferred color. Once you finish painting, you can even change the knobs on your cupboards with something that looks very different and special. You will be amazed at how great your bathroom looks when you make changes to your cupboards.
I love the way stenciling looks on walls, but it is time consuming and isn't something I would want to do in a large space. However, bathrooms are small, making them the perfect place to stencil. There are so many different stencils to choose from. I always like the fleur de lis stencils. For a different look, try stenciling around your mirror or where a chair rail would go. Both of these options give a slightly different look than the traditional border stencil.
6.

Try Different Paint Techniques
I once painted a bedroom with yellow stripes. It looked really great when I was finished, but it took a long time. Measuring out the lines for the tape and then placing the tape up was a challenge. It isn't something I would repeat in a bedroom, but I would do it in a bathroom. You can try other techniques as well, like putting the paint on with an old rag or sponge. If you choose something like that, practice on a piece of cardboard first so you know how you want to put it up. Also, if you do want to put up the paint with a rag, you will want to have just one person do it. It is amazing at how different this technique can look depending on the person applying the paint.
Instead of having a medicine cabinet above the sink, hang a fancy mirror. It will make your bathroom feel really special in an instant. If you are worried about where to put your toiletries, you can purchase space saver shelves that stand above the toilet. They are very easy to put together and will hold everything. Many of them have cupboards so you don't have to worry about people seeing your things. Once you have that taken care of, you can focus on your wonderful mirror.
Redecorating a bathroom can be really fun. The small space is easy to work with and allows you to do things you might not have done in a larger space. If you are thinking about redecorating your bathroom, I hope these ideas helped. Remember, just because it is a bathroom doesn't mean you can't treat it like any other room in the house when it comes to decorating. Which of these ideas would you use to redecorate a bathroom?
{{#comments_count}} Show Commnents ({{comments_count}}) {{/comments_count}}