Pantone's color of the year for 2014 is a beautiful orchid color, also known as "Radiant Orchid," and there are some beautiful ways to use the Pantone color in your home. This year's color is a luxurious purple color that's exotic, welcoming and warming at the same time. It's always been my favorite shade of purple and the color makes a beautiful accent to your home. You don't have to go overboard if you're trying to update your home's color this year, but do consider a few slight makeovers. Here are a few of my favorite ways to use the Pantone color in your home, and they're fairly economical too. Not only will you be in style, but you'll also enjoy the warming, cozy effects of this luxurious shade.
---
1

Bedding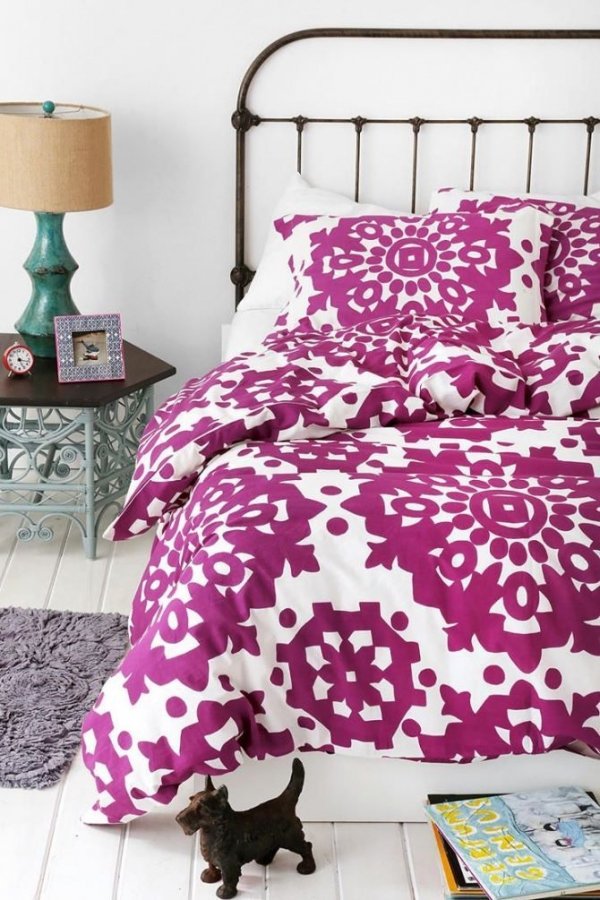 One of the most popular ways to use the Pantone color in your home is through your bedding. Whether through a nice bedspread or a simple blanket, your bed is usually the center focal part of your room, making it a great accent piece. Trying buying a silk or high quality cotton bedspread, even if it's the only way you use it in the room. It will make such a bold difference, and it adds an especially romantic feel, perfect for a place of rest and intimacy like your bedroom.
2

Throw Pillows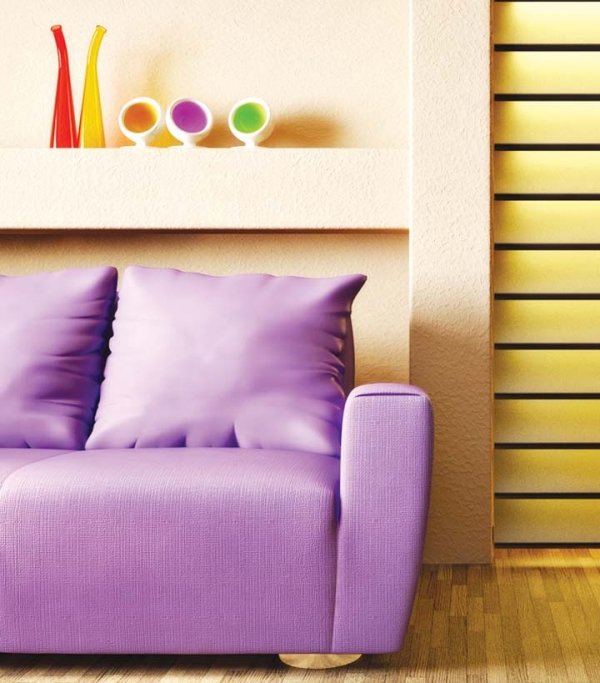 If you don't want to invest in new bedding, consider a few throw pillows instead. You can use them in your bedroom or even your living room. They make a great accent to brighten up a room, or add a little trendy life. Pillows are an easy and economical way to bring your home into style like nothing else, even on a budget.
---
3

Bathroom Accents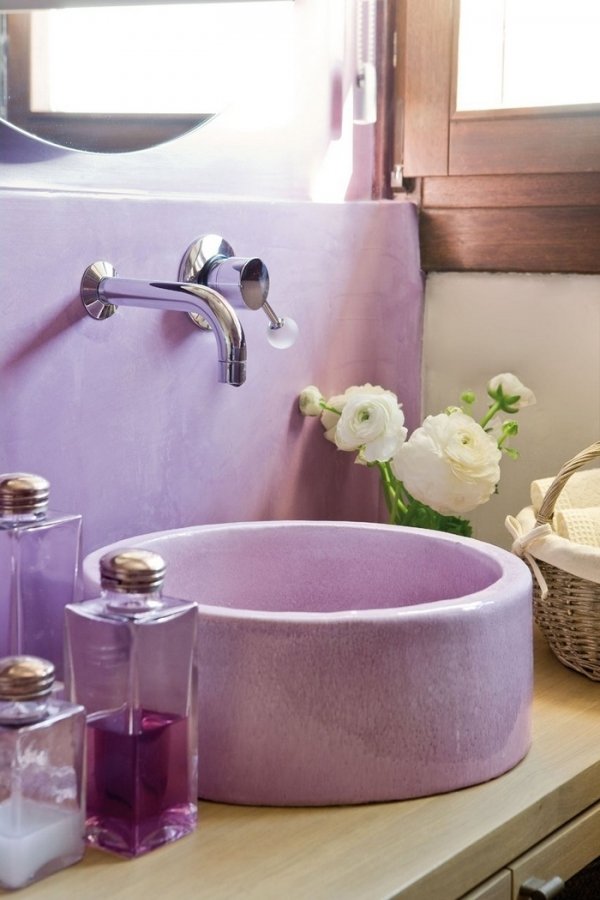 One of my favorite ways to use trendy colors is in the bathroom. Just one or two small pieces will do! You can choose from cloths and towels to hang for display, or even go a bit bolder with a new shower curtain. Other options include a pretty vase or floor rug instead. Adding just a couple of pieces to a basic white, cream, brown or black bathroom can really add a nice trendy touch that's easy to replace later.
---
4

Orchids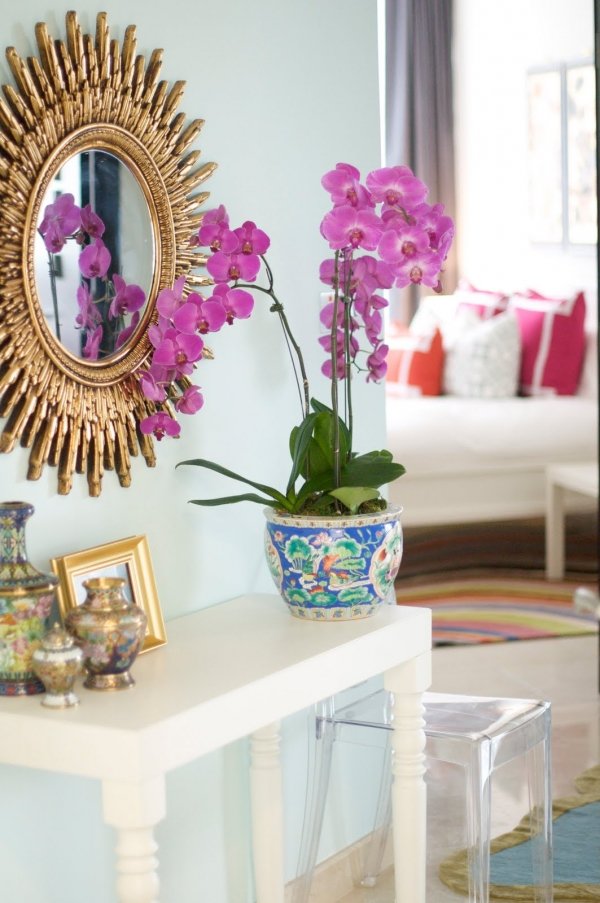 Perhaps you don't want to commit to anything more than simple flowers to add color to your home. That's perfectly fine! Consider buying some flowers in the Pantone color of the year instead. Why not make it official and use the original orchid plant the color was inspired by? The purple orchid is one of the most luxurious flowers to own that doesn't require a lot of care. Most people over-water them and don't understand why they die. Orchids come in soil based, rooted pots, much different than traditional plants. As a florist for five years, I found the best way to keep them alive and vibrant was through a water bottle. Just spray the plant's roots, not the leaves or stem, with a few sprays of water once a week, or once every two weeks. Orchids don't like a lot of water to grow. You should also place it near a window that gets Eastern morning sunlight to ensure the longest life. Doing these two things will give you one beautiful and trendy plant all year long! Orchids come in many colors, but the Pantone purple color is the most popular. You can also buy other colors with the Pantone shade of the year, such as hydrangeas, tulips or different breeds of lilies.
---
5

Drapes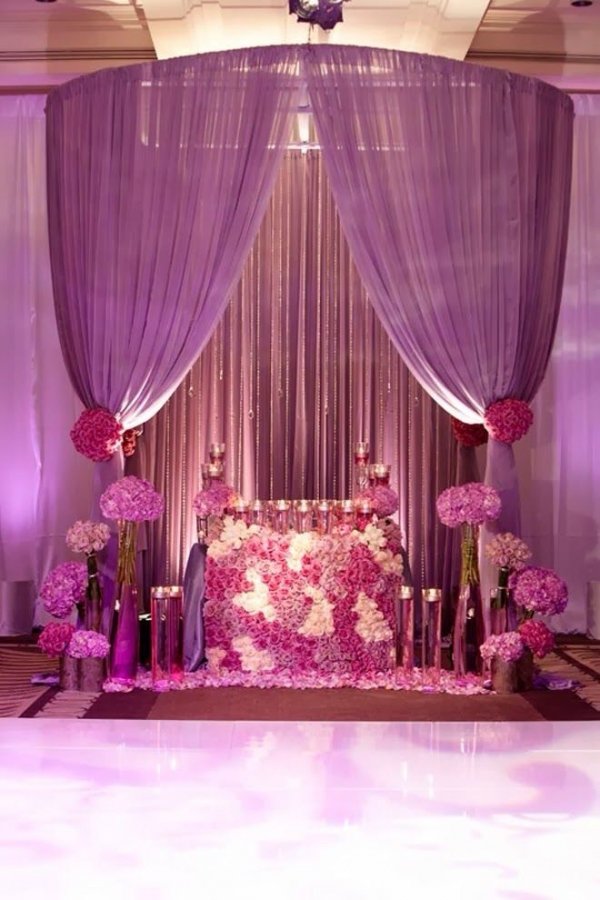 If you're a little bolder, consider some really nice drapes to use in the Pantone color. This is a gorgeous way to add life to a room in style. High quality drapes in your bedroom or living area are two of the best ways, but don't leave out spare bedrooms or the kitchen either. I also suggest only adding them to one room, and not throughout your whole house to prevent overkill.
---
6

Wall Color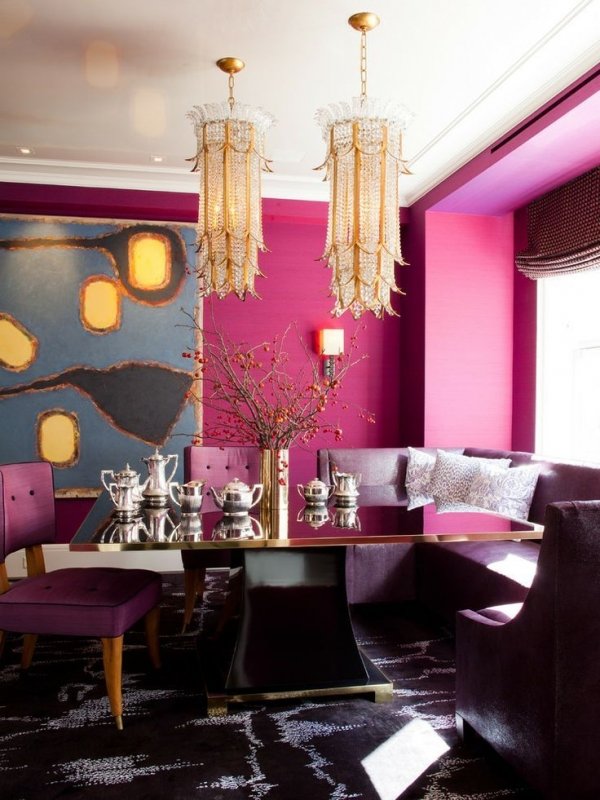 You could of course go full blast with the Pantone color of the year and paint your walls. I personally think the shade makes a beautiful wall color, especially in bedrooms or bathrooms. It's especially elegant looking with gold, silver and white hues versus bright colors. This helps tone down the room's mood and makes it a bit more welcoming and warming.
---
7

Vases

If you're a fan of vases, another option is to simply place a few colorful vases in your home with the Pantone color. Whether you put flowers in them or just use them for natural decor, vases are a great way to use the Pantone color throughout your whole house.

In 2012, we saw orange as the color of the year, and in 2013 Pantone's color of the year was a beautiful emerald green. I like that this year it's taken a bit more of a feminine approach through the luxurious plum color and I bet many of you agree! Do you like the new Pantone color of the year? If so, have you changed your home any to reflect that this year?

Source: pantone.com
---
Comments
Popular
Related
Recent