I really wish we had a fireplace or even a great location in the house to place a faux one so I could use these creative ways to decorate your mantel in my own home! You can go funky with color and unique decor pieces, or go simple and sweet with handmade art drawn by your kids. You really can't go wrong when it comes to creative ways to decorate your mantel, so take a look to see if these ideas fit your style and share with me the one you like best!
---
1

Personality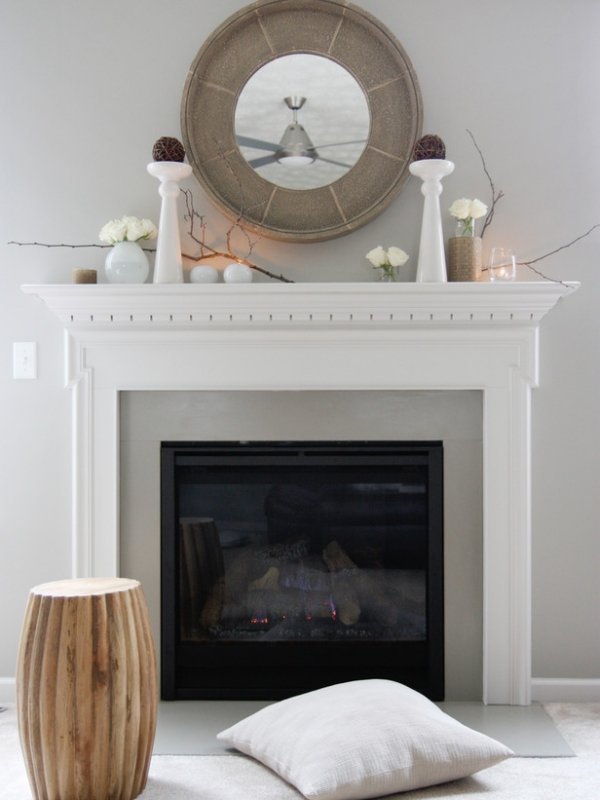 One of the most creative ways to decorate your mantel is by showing off your personality. Use pieces you love to collect, items that speak of your hobbies, and eye catching photos or prints. I love this colorful and funky mantel over on hgtv.com that has vintage cameras, books, and fun prints. If you're struggling with where to start, check out these great tips over on sasinteriors.net that show you how to layer your pieces and make your mantel a focus point.
2

Pallet Art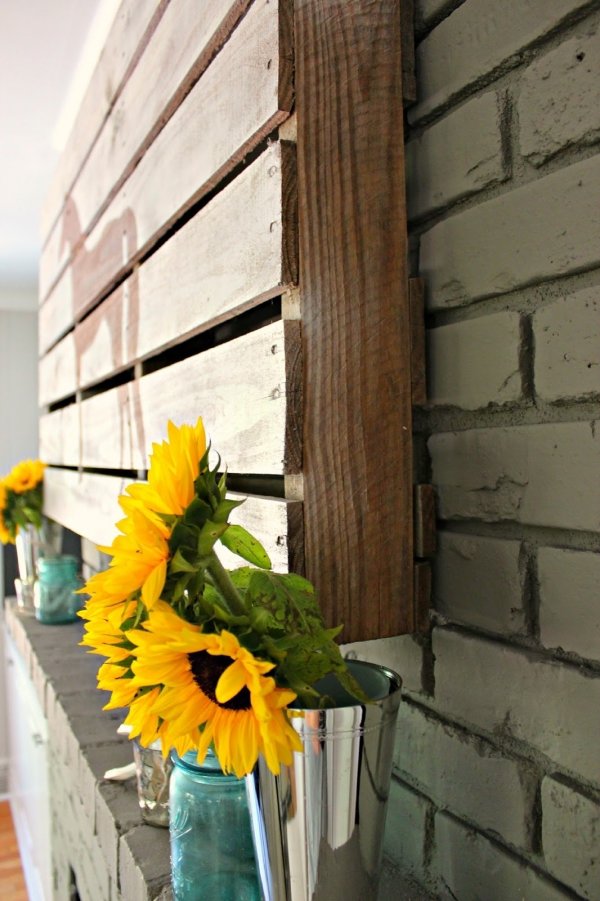 Speaking of fun prints, one way to really get height and give your mantel a focus point is with DIY pallet art. You can get pallet wood for free by checking with stores who usually just get rid of them, or by reusing old wood that is lying around your home not being used and putting it together for your art piece! First, figure out what you want to paint or stencil so you know what height and width you need for your pallet. I love this "Enjoy the Ride" stenciled pallet over on aglimpseinsideblog.com. How adorable is the bike?! What would you paint for your pallet art?
---
3

Bottles or Jars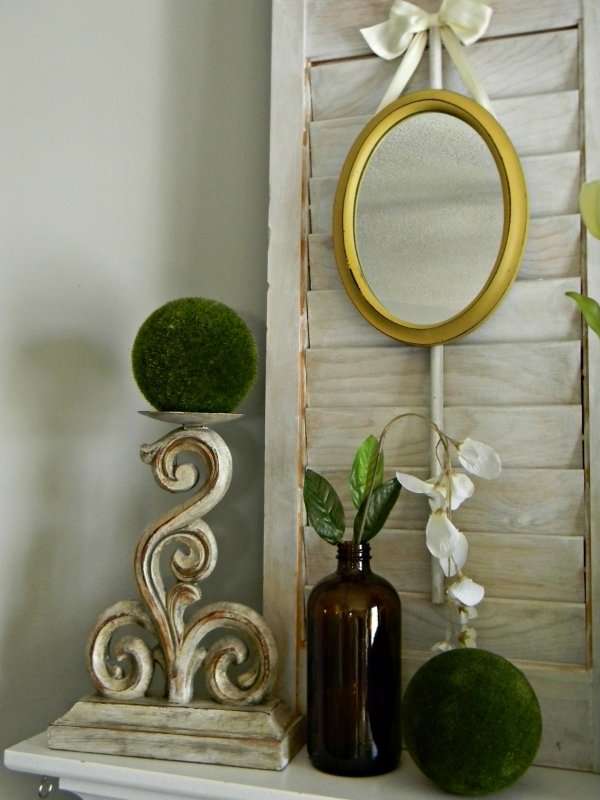 Whether you collect mason jars, old brown bottles, or wine bottles, using these items is a great way to add layers to your mantel decor. You can paint them with chalkboard paint, use hot glue to wrap yarn around them, or simply keep them empty to use as vases. I love this Summer themed mantel over on craftiments.com featuring seashell filled mason jars, what a great idea that I'm going to borrow for my non-existing mantel!!
---
4

Banner or Bunting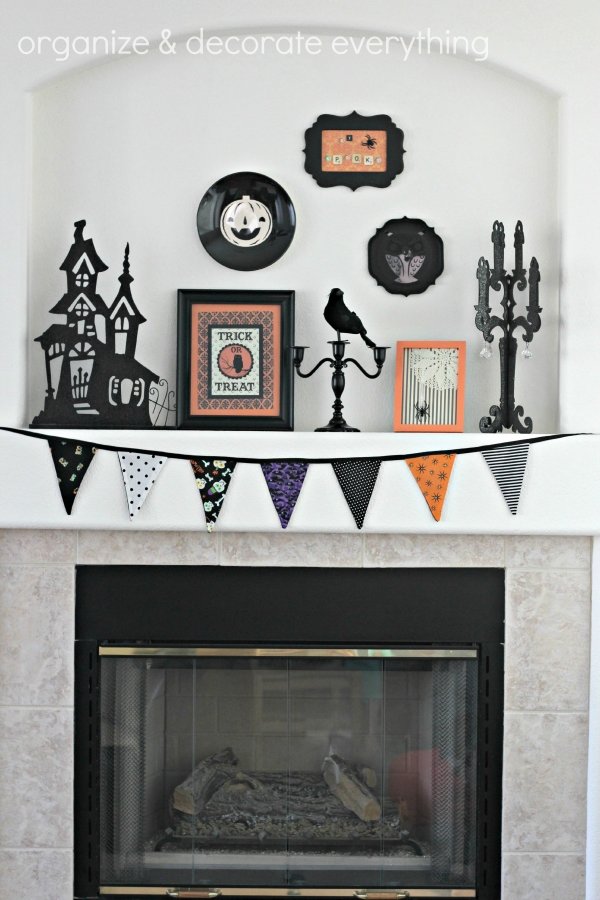 Do you call it a banner or bunting? Well, whatever you call it, a DIY banner or bunting is a fun way to dress up your mantel, especially for the holidays. There are so many cute tutorials out there for Christmas, Valentine's Day, Easter, Halloween, and more! I love this one over on myblessedlife.net that is perfect for Spring and Summer and really helps to complete the color scheme of the mantel. It can't get easier than using scrapbook paper to make your own banner!
---
5

Window Pane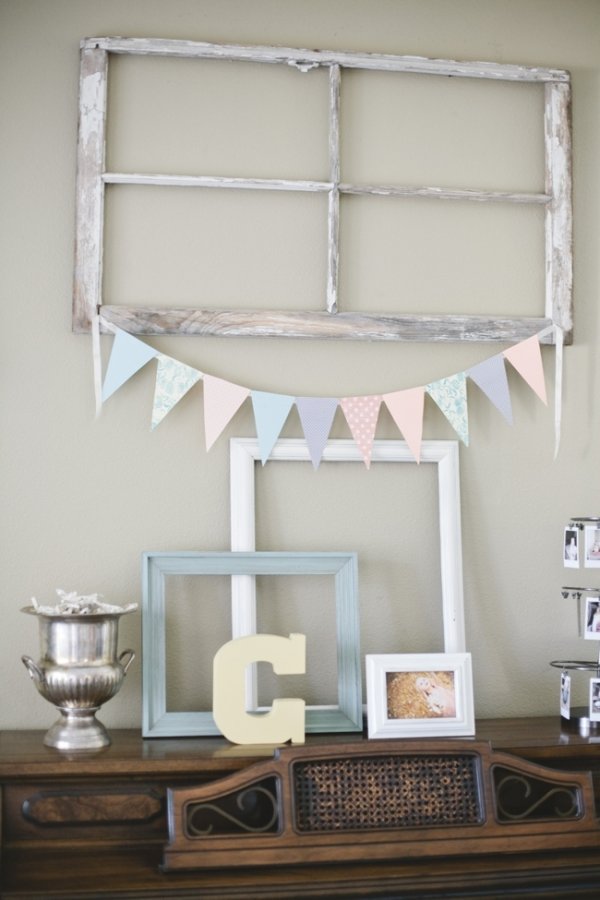 So, maybe you don't have any old wood pieces lying around for the pallet art DIY, but perhaps you have an old, rustic window pane that is just calling your name?! This blogger over at housestuffworks.blogspot.com actually built her own mirrored window pane...amazing! That is one way to go about decorating it, or you could turn it into a calendar countdown like this one over on findinghomeonline.com. Pretty clever idea, right? Either way, it's another great way to add height and layers to your mantel, with or without the mirrors or calendar countdown.
---
6

Random Pieces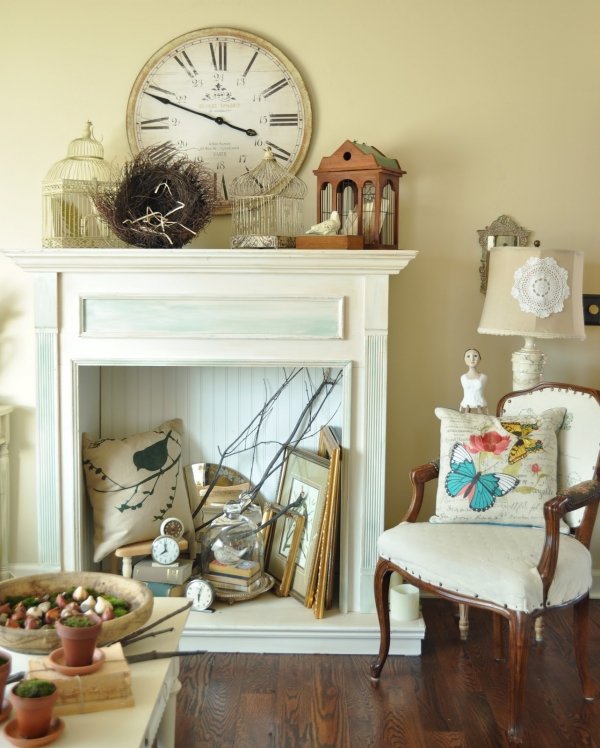 Do you have random decor pieces in your home that you just aren't sure what to do with? Well, one great place for them is on your mantel! Whether you have old, rustic desktop clocks, birdcages, pieces of driftwood you have collected, or just random little collectibles you have sitting around the house, these are great pieces that will add character to your mantel. I love how blogger Jess over at eastcoastcreativeblog.com added branches from her tree to add beautiful fall colors to her mantel, such a creative idea that anyone can do!
---
7

Vintage Door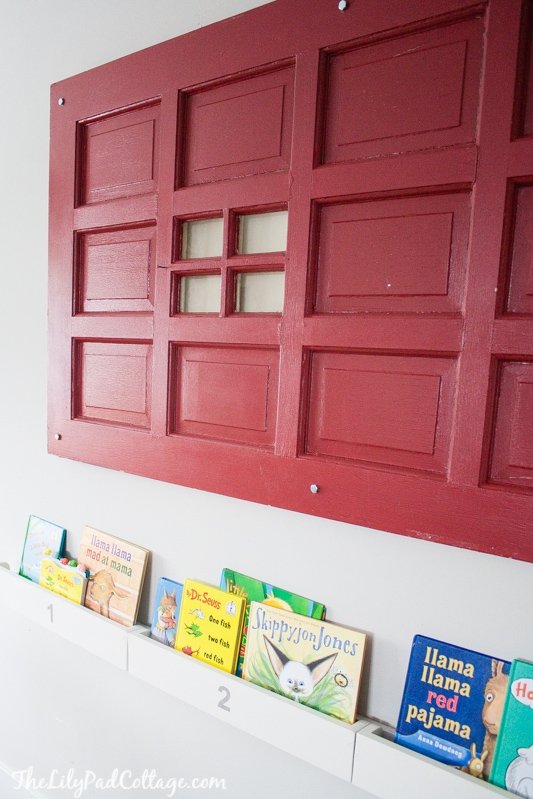 Yep, that's right! I said a door for your mantel decor! Besides window panes and pallet wood, reusing vintage doors is another home decor idea that I've seen trending over the last few years. There are so many great ways to reuse an old door, and using it for your mantel decor is one of them! Check out what blogger Jen did over at tatertotsandjello.com to get a few ideas of how to actually use your door with your mantel decor!
What are some creative ways you have decorated your mantel this year? Do you decorate it all year or just for the holidays?
---
Comments
Popular
Related
Recent