There are some simple decorating tricks to make your rooms appear bigger and give the illusion of more space. Living space can be an issue for many and we don't all have the luxury of living in a manor house with a West and an East wing to boast of. But with sleight-of-hand enhancements, it's possible to make your rooms appear bigger in no time.
---
1

Illumination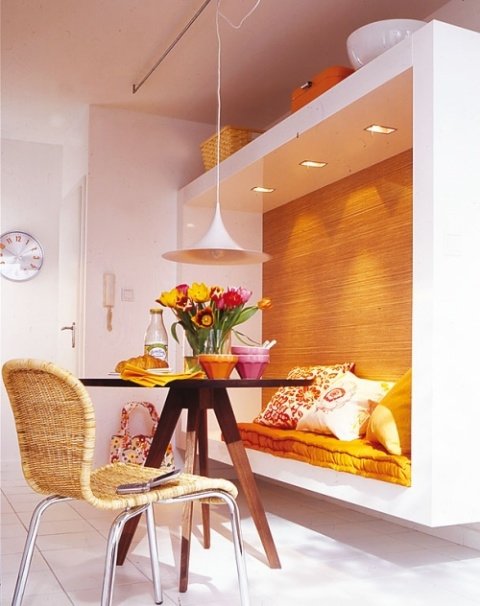 One of the ways to make your rooms appear bigger is to provide good illumination, as this will maximize the sense of space. You can also use mirrors to increase the sense of volume in the room, as they will reflect the light. Floor to ceiling mirrors are often used on wardrobe exteriors in bedrooms and they are a great idea, but bear in mind that they need to be cleaned regularly as finger and hand prints can look unsightly.
---
2

Crafty Color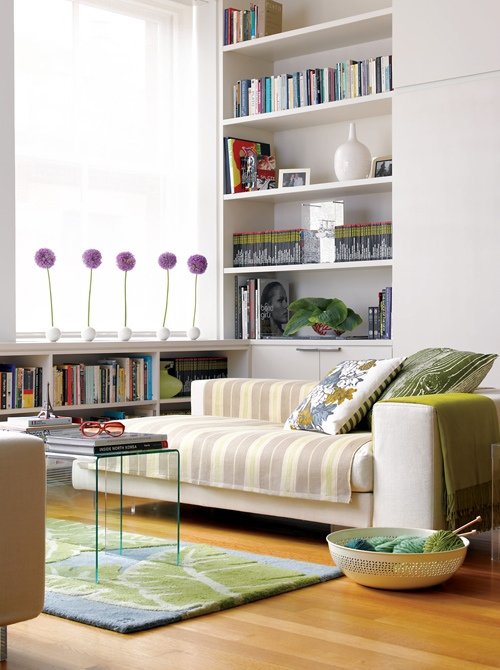 We carefully use colors when we're dressing and when we wear one color, it makes us appear slimmer. We know that sometimes wearing different colors can make us appear shorter or larger, depending on our shape and build. Color and the way it is used, therefore, can have a profound effect on perception of space and size. Your room is no exception. When it comes to the colors of your walls, keep them as light as possible. Also, paint the moldings and doors in the same color, as too many strong and contrasting elements can make the space feel fragmented. Painting the ceilings white will make them appear higher than darker ones.
3

De-Clutter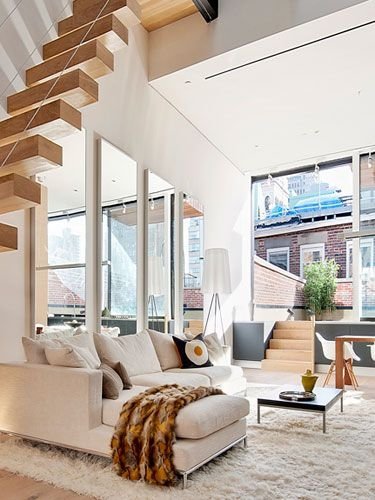 If you have smaller spaces, the last thing you want to do is fill them with lots of items. Maximize your storage space by looking at ways you can store things away from view, rather than keeping them out on display. Also, cut down on the amount of ornaments you have out on display. Too many small ornaments can make the room appear fussy and cluttered and diminish the limited space you already have.
---
4

Lines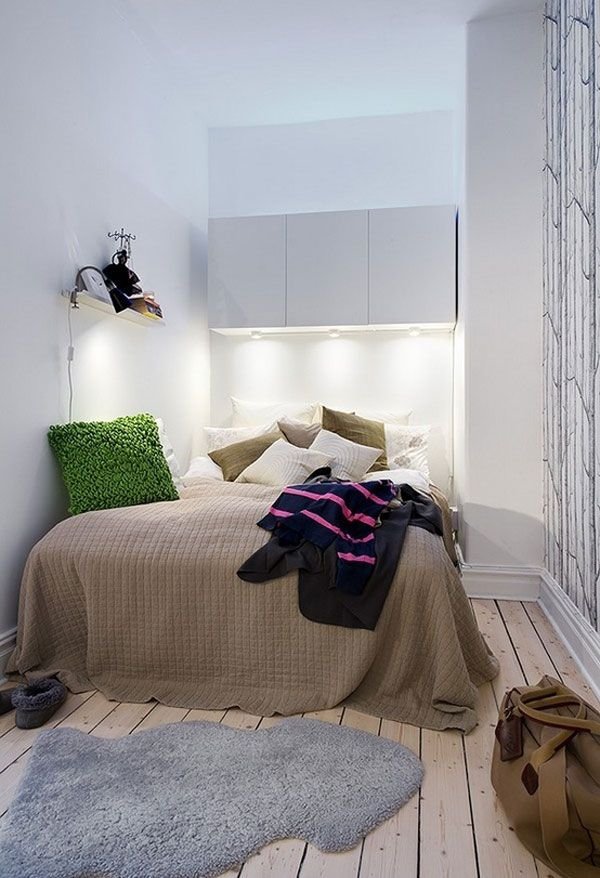 Again, much like when we're 'decorating' ourselves, we think about the lines, perception and where the eye is drawn to. If you run linear flooring such as wood strips and ceramic tiles on the diagonal, this can help create the longest straight lines in the room and the eye will naturally follow them, giving the perception of a larger room.
---
5

Size is Everything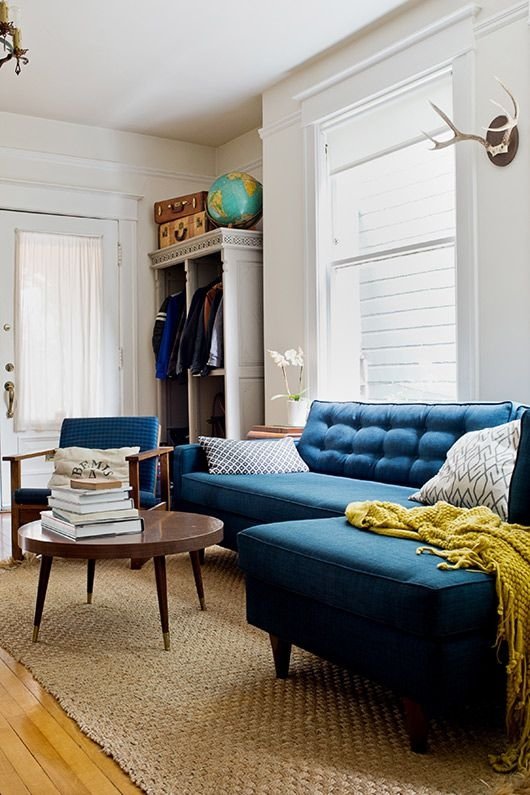 Size is everything when it comes to making your room appear larger. When my partner and I were searching for a new house, we looked around many new buildings and unsurprisingly, the rooms were not as big as the spacious ones in the Victorian houses. However, the crafty showroom decorators used some wonderful tricks and ensured that they chose furniture that made the rooms appear bigger. You can do this too by ensuring that the furniture you choose is scaled appropriately for the room. For example, if you have an oversized sofa in a small room, it will take up too much space.
---
6

Simplicity is Key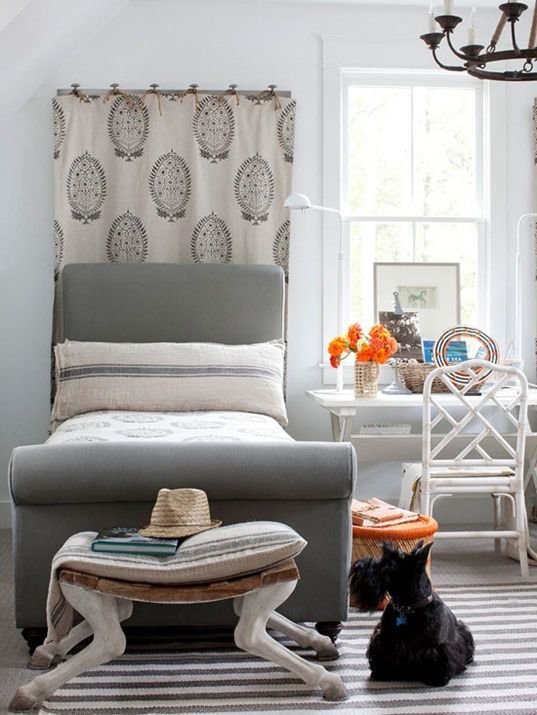 Avoid using fussy decorative features in a small room. Big billowing curtains will make the room appear smaller, so opt for simple blinds or plain and light curtains for a smaller room.
---
7

Beautiful Bathrooms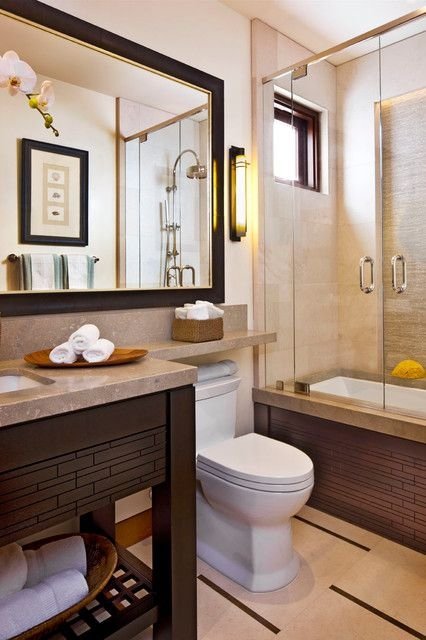 Bathrooms are often the smallest rooms of the home, but there are some simple ways you can make your bathroom appear larger. Of course, opt for light colors throughout and minimize your clutter by investing in a cabinet so that all your beautifying paraphernalia is out of view. Another tip is to choose oversized ceramic tiles.
These are just a few tricks that can make your rooms appear bigger. What other decorating tricks have you used?
---
Comments
Popular
Related
Recent