If you are fed up with playing it safe when it comes to home décor, an eclectic home might be something for you. Although this style can sometimes come across as messy, it's actually a great way to add character to your interior. An eclectic home is created by mixing different styles and by using daring combinations in colors and materials; however, you'll only get good results if you do it the right way. Here are some tips and tricks on how to nail your eclectic home.
---
1

Mix It up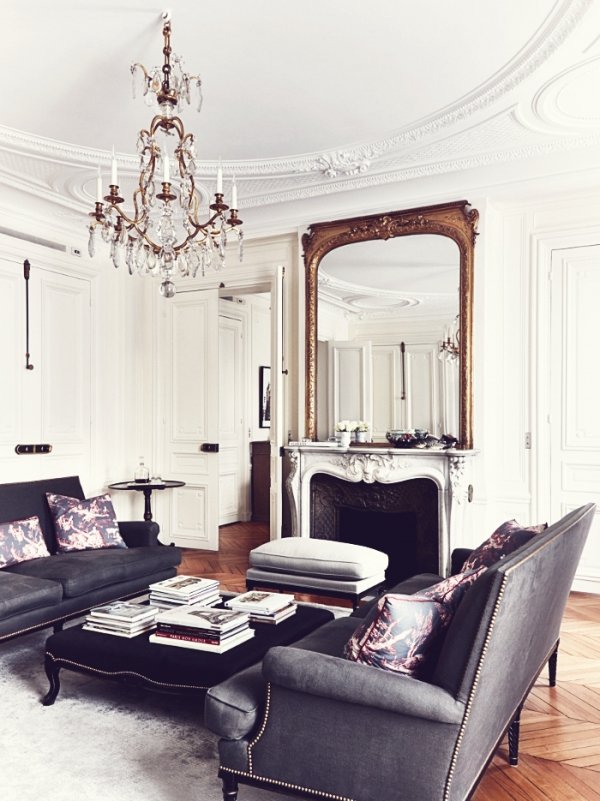 An eclectic home is made out of different styles, meaning modern pieces can be combined with antique pieces, and feminine fabrics with masculine fabrics. The art of creating an eclectic home is to be open for every style, to look at the piece itself and to imagine it as a whole with the rest of the room, rather than thinking leather is not your favorite fabric for a sofa. A variety of shapes is also important. You could mix up a modern sofa with a round, retro coffee table or an antique dining table with square, modern dining chairs.
2

Choose a Color Combination
Mixing up different styles doesn't mean you can put everything together, as this will look chaotic. Although colors in a traditional décor can sometimes feel harsh, they are great for eclectic homes. Choosing a color combination helps you look for matching pieces and within the color combination, you are free to mix up fabrics, shapes and materials. This will give you that eclectic look and feel, so don't be afraid to choose more than two or three colors. For example, if you choose brown as a base color, you could blend this with yellow, teal and coral. By choosing a color combination you create harmony in the room, while still keeping it interesting.
---
3

Be Daring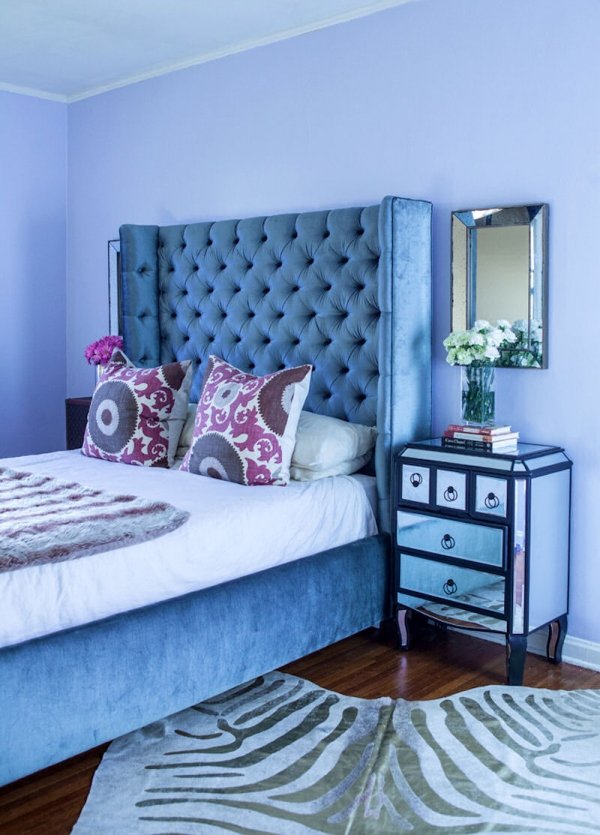 In a traditional décor you often see a base color with some colored accessories, like a vase or pillows and throws. But why not have some colorful furniture? Be daring and opt for a bright colored sofa or armchair and while that nude-colored rug is too boring for your eclectic home, you can swap it for one with a pattern. If you're used to having neutral colors in your home, it might take a while to get used to, but as you add more pieces to your new eclectic home, you'll love it eventually.
---
4

Create a Balance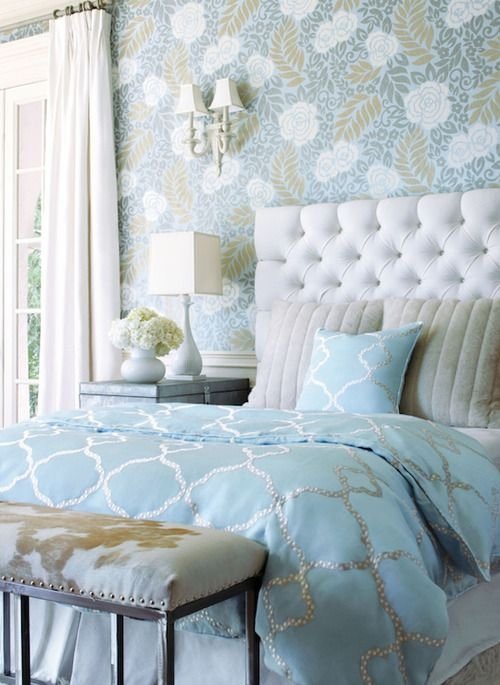 Don't overdo it. If you have a bunch of prints on your sofa, you might want to hold off on that striped rug. It's important to create a balance in your eclectic home. This can be more difficult than in a traditional décor, but is definitely not impossible and there are several ways to do it. You can do this by having one key piece of furniture in the room as a focal point, for example a big sectional sofa with several smaller pieces of furniture around it. Another way is to create a symmetric home by placing similar pieces on both sides of the room. Once you have a balance, it is very easy to be creative with fabrics and colors.
---
5

Something New, Something Old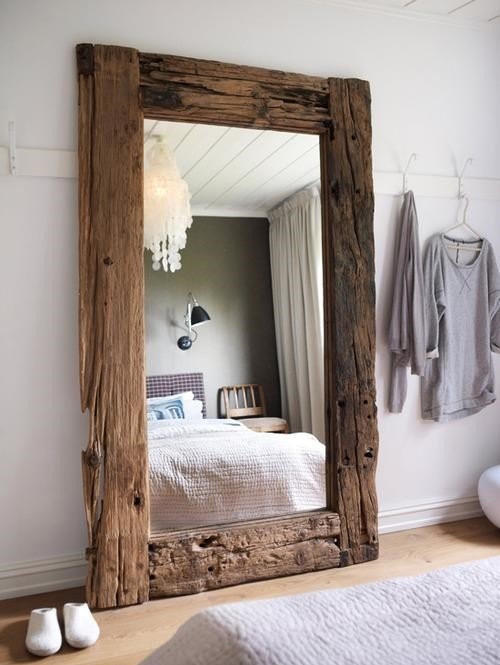 An eclectic home is often created by new and old pieces of furniture and accessories. A great way to find affordable secondhand furniture is to search online, on websites like Craigslist, and any garage sale in your neighborhood is the ultimate chance to find a perfect addition for your home. When you search for secondhand pieces, it's important not to force it. An eclectic home is not easy to create within a month and pieces are best to be added over time, as you want to create the perfect mix and match. Also, don't be reluctant to resell vintage pieces if you think it doesn't work for the room. You shouldn't keep furniture for the sake of filling up a room.
---
6

Know when to Stop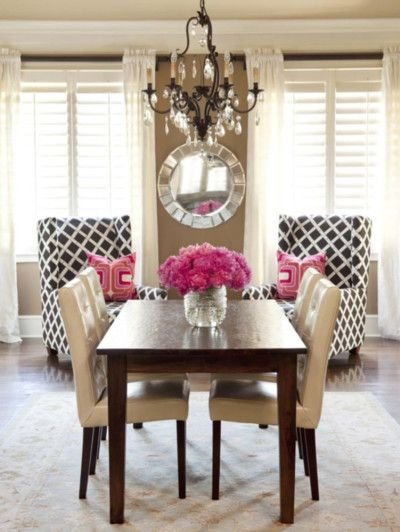 Talking about filling up a room… know when to stop. You might see eclectic homes in magazines that are stuffed with furniture and accessories, but it takes a professional look to make this work. In most of the cases, it is best to not fill up the room too much and still allow some space. Honestly, how many side tables, pillows and throws do you really need? By not overdoing the amount of furniture and accessories, you'll less likely take away the balance and you avoid having a thousand things going on in one room.
---
7

Use the Walls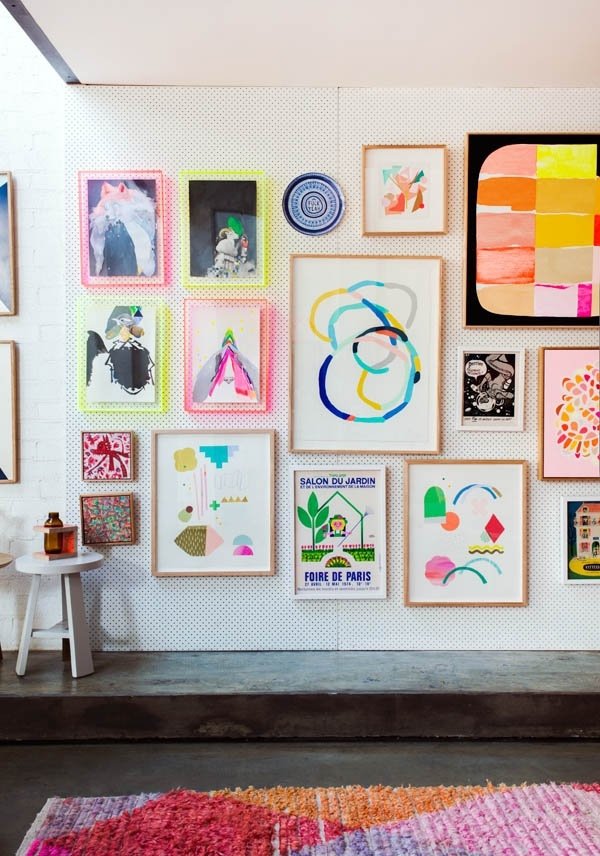 Wall decoration is very important in an eclectic home. One thing that is done frequently is creating an art wall, where one wall is totally devoted to photos, paintings and other art work. Creating an art wall can be a lot of fun and different styles can be combined here as well, but again, it's also important to create a balance. For example, you could have three black and white photos, 3 paintings and some 3-dimensional art in between. If creating an art wall sounds too tricky for you, one big framed piece also works in an eclectic home, be it in the dining room or above a sofa.
---
8

Incorporate Different Cultures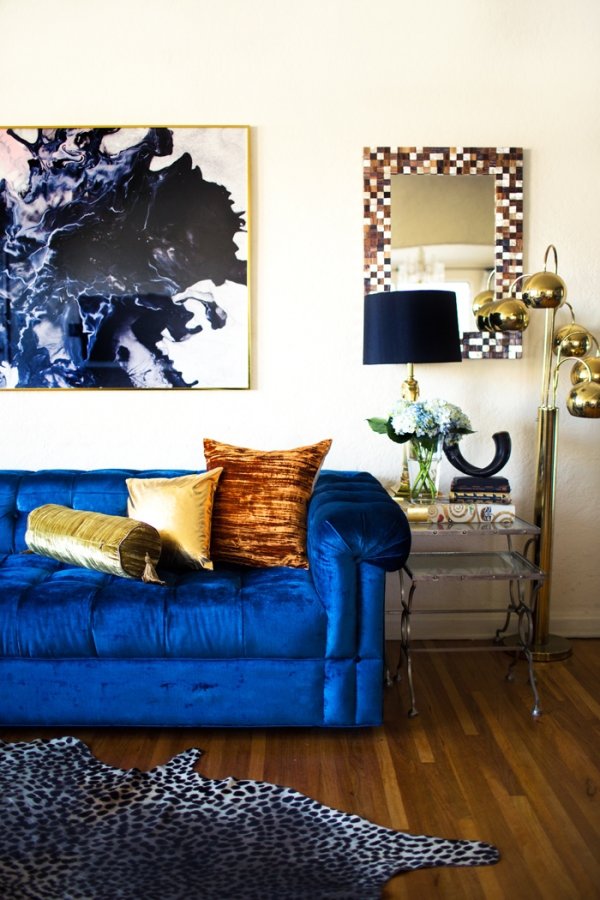 A great way to creating an eclectic home is to incorporate pieces from different cultures. If you love to travel abroad, this is the moment to run into a beautiful rug, a colorful painting or some pillow cases. Incorporating pieces from other cultures doesn't only contribute to your eclectic style; it's also a nice souvenir and suggests that you're a true world traveler. When buying pieces abroad, always keep in mind what your color combinations are and what you already have, to avoid mismatching.
---
9

Use the Unusual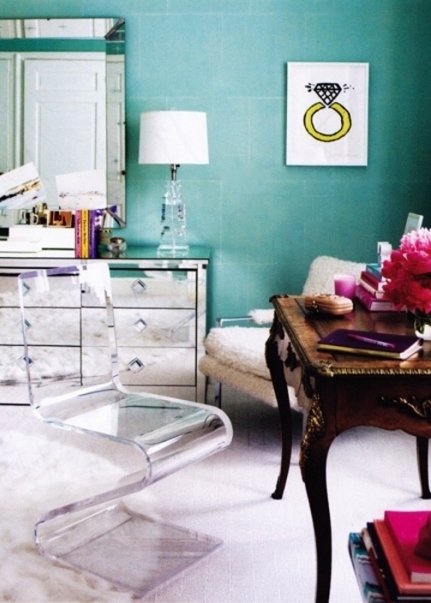 Who says you need a real coffee table by the sofa? I have seen great substitutes, such as a drum or a wooden bench that is as wide as the sofa. As nightstands, you could use simple wooden or plastic dining chairs and empty wine bottles are great for showcasing single flowers throughout the room. Be creative in your choices and think of which unusual items could have a different purpose in your eclectic home. You'll see it's a lot of fun to find these ways and it will make you look at products in a whole different way.
Creating an eclectic home is a lot of fun, as long as you keep a few rules and tricks in mind. Most of all, it's important to have a balance and to not overdo it. You're better off starting with a few good pieces. If there's room for it and it will look good, you can always add something extra. Also, keep in mind that an eclectic home is not always done within a month as you will find your pieces in a variety of places along the way. These were just a few things you can keep in mind when you're considering an eclectic interior, but some of you, who live in an eclectic home, might have other ideas. What tips do you have for creating a perfect eclectic home?
---
Comments
Popular
Related
Recent