There are a ton of reasons why you should personalize your work desk. For one thing, studies have shown that those who take the time to personalize their workspace, or really any area that they work in and occupy for a long time, have a higher chance of success. This is because they're almost nesting, and they show that they feel comfortable where they are! And we all know that you work better when you're comfy. So here are 7 cute ways to personalize your work desk!
Table of contents:
1

Desk Accessories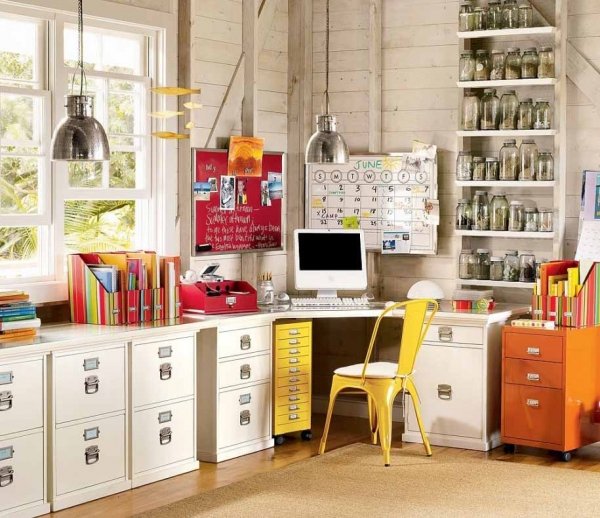 Never underestimate the power of desk accessories to personalize your work desk. Because having a pen holder that you actually like, or a cute little cat that holds up your Post-It notes (my office buddy found hers at Target and it's super cute), will make you a little happier and smile a bit more, especially on those dreaded Mondays.
2

A Plant, Any Plant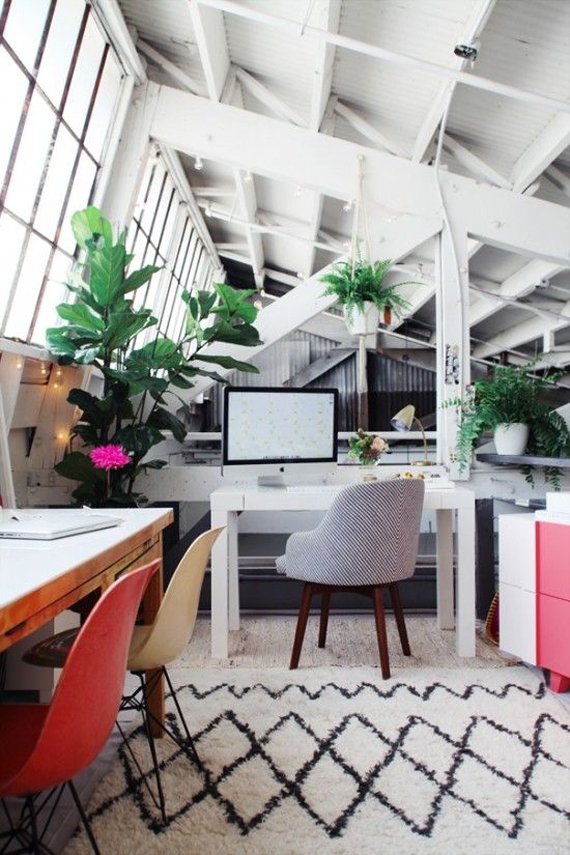 Plants are the best way to brighten up your mood. My mom always says that looking at something green will help stimulate your mind, and I believe her because every time I look my bamboo, I feel a little more refreshed. Plus, green is easy on the eyes, so it relaxes them!
3

Photos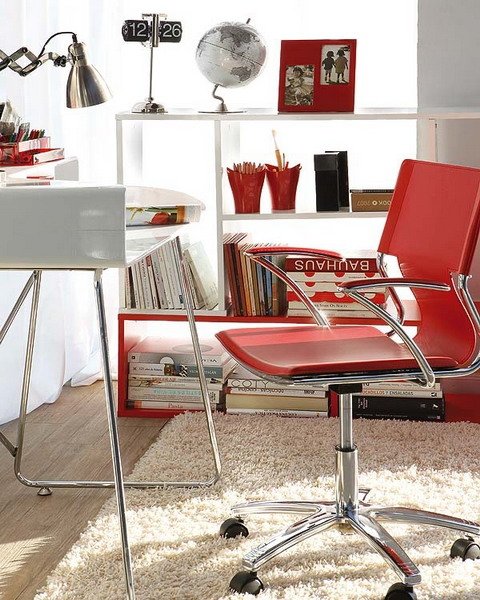 This is a given; you need to see pictures of things that make you smile (that are work appropriate obviously) because it reminds us what we're working for, and that there's a life outside of work as well.
4

Your Favourite Writing Utensil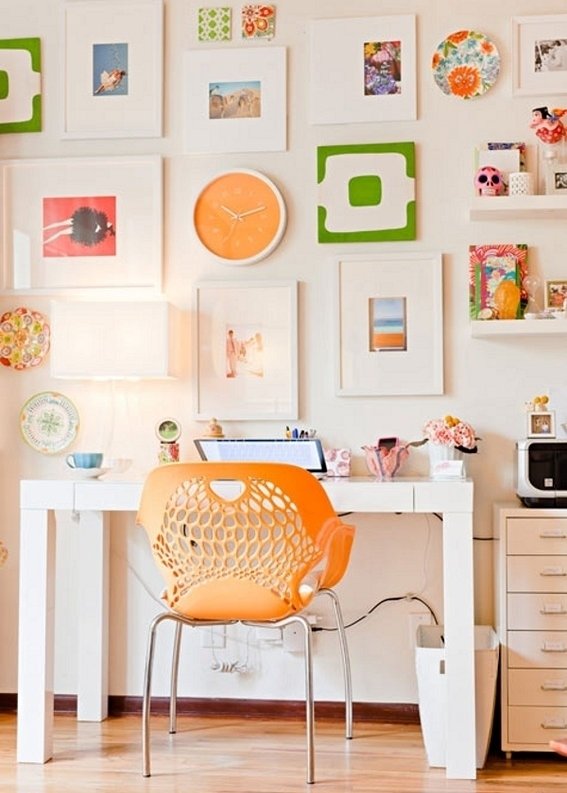 I love writing with Sharpies. It doesn't matter if it's a quick memo, a note to myself, or if I'm jotting down notes in a meeting, Sharpies make me happy. Naturally, I have an abundance of these great markers! We all need to write things down, so why not have fun while doing it?
5

A Cushion for Your Chair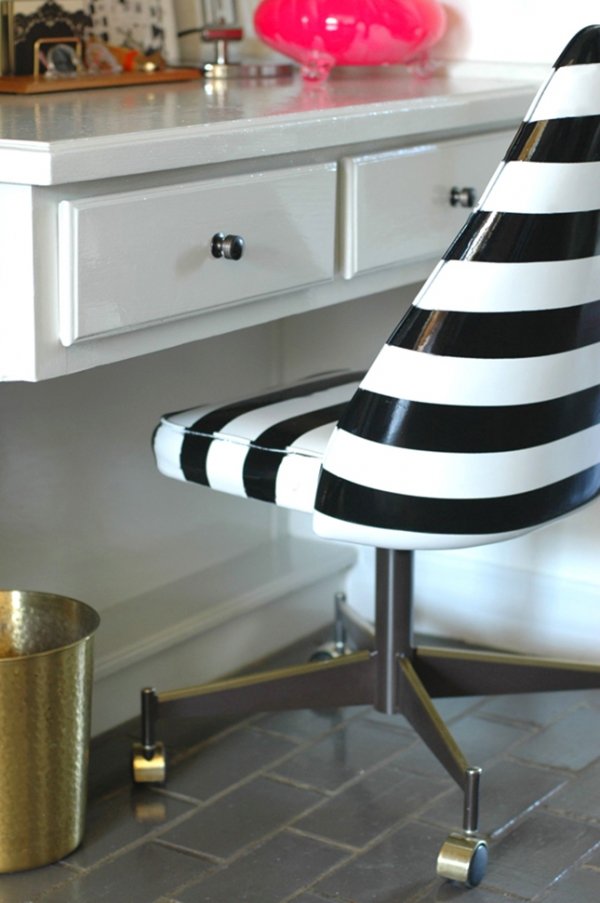 Work chairs aren't the most comfortable things in the world now are they? This one girl in my office has what must be the most cute and comfy seat and back cushion for her chair. If you're going to have to sit all day long, you might as well sit on something comfortable.
6

A Work Mug, That's All Yours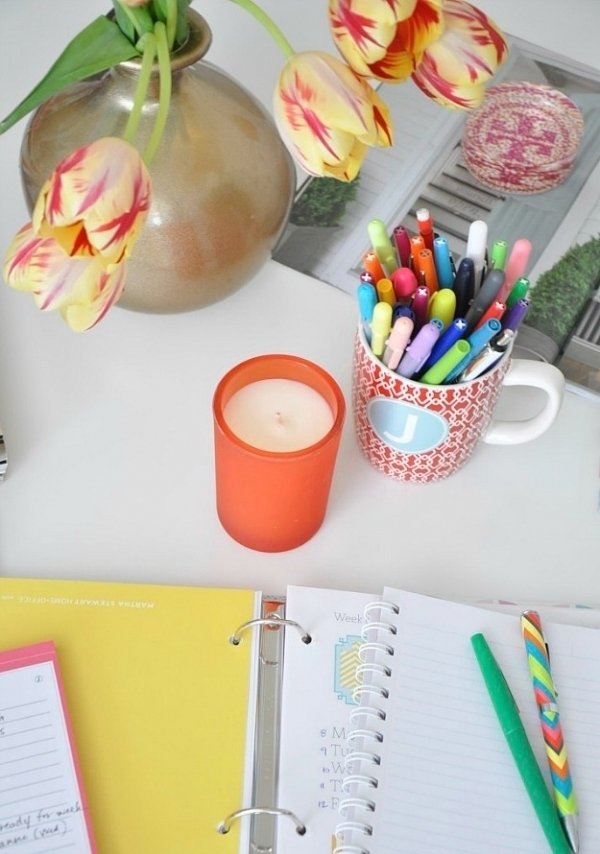 A lot of people take mugs to work for their morning tea or coffee. I was against it for the longest time, simply because I felt like mugs were a little too homey for the office. But then the awful Toronto winter kicked in, and I wanted my tea in the morning! There's something calming about taking a sip of tea from your favourite mug. It's a good way to start your day!
7

Little Trinkets Your Colleagues Give You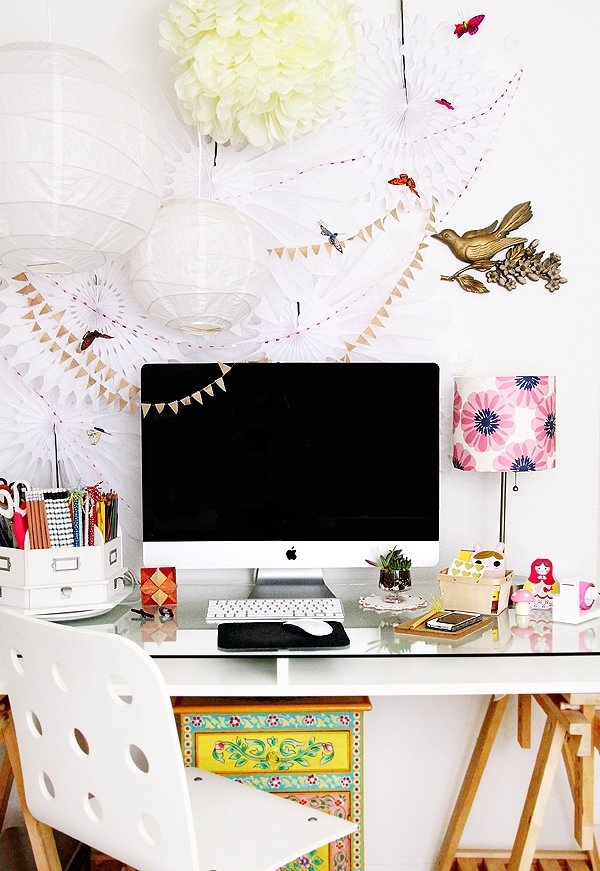 What better way to personalize your desk then by keeping the little trinkets your colleagues give you from time to time? Half of them are probably little jokes or random things, but hey – it's fun! One of my coworkers and I created a little stick figure man out of sticky notes and stamps, we named him Boris and he has arms. It's awesome.
There are tons of different ways you can personalize your work desk. Just make sure that it's work appropriate because you don't want your boss to see something questionable! So tell me, what are some ways you like to personalize your desk at work?
Please rate this article