An organized kitchen is so much easier to prepare food in, don't you think? I'll be the first to admit that my kitchen is usually a mess. With three kids and a busy family, it's not always as it should be. What I've learned is that setting up some good organizational systems makes it infinitely easier to keep things where they belong and prevent the clutter from taking over. Get ready to see some great hacks to make your kitchen the favorite room in your house.
Table of contents:
1

Wood Tilt out Trash Can Cabinet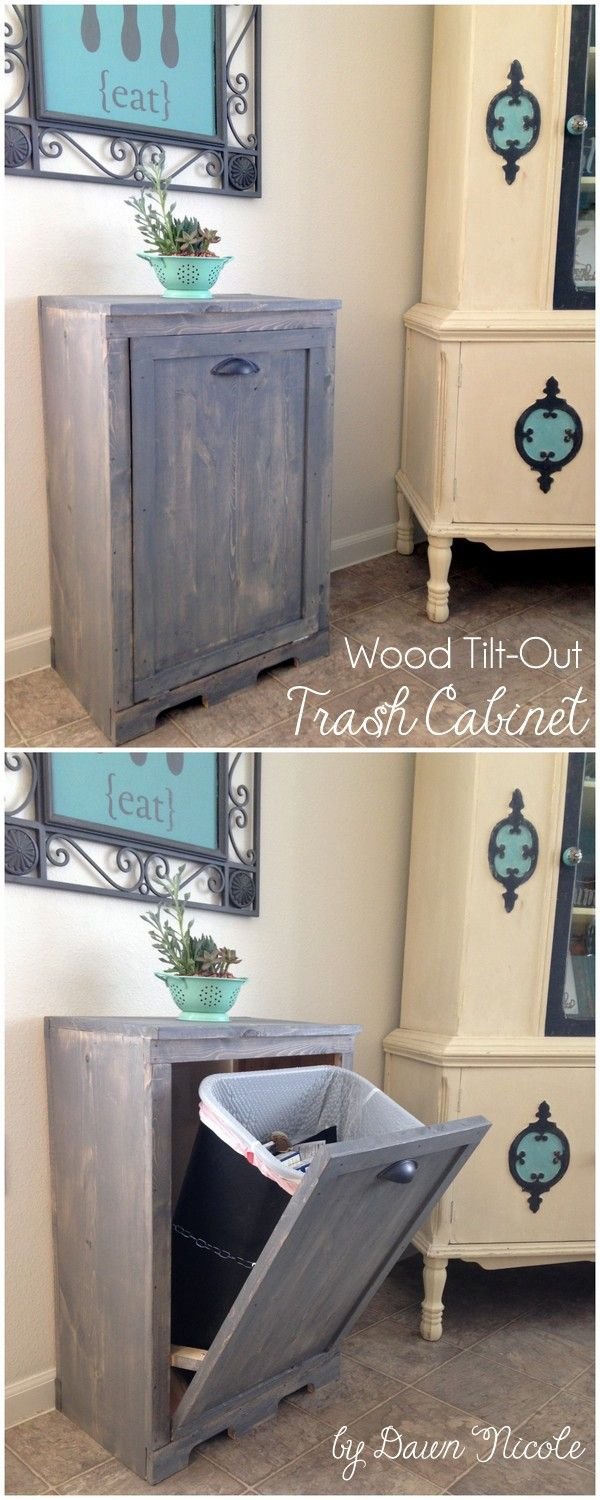 Source: Wood Tilt-Out Trash Can Cabinet
2

Use a Magazine Rack to Store Kitchen Wrap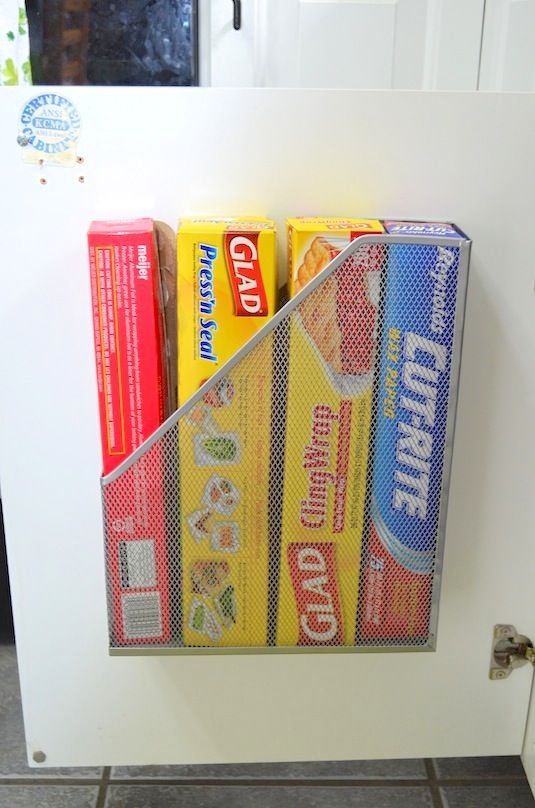 Source: 12 Easy Kitchen Organization Tips
3

This Crown Molding Shelf Hides Your Paper Towels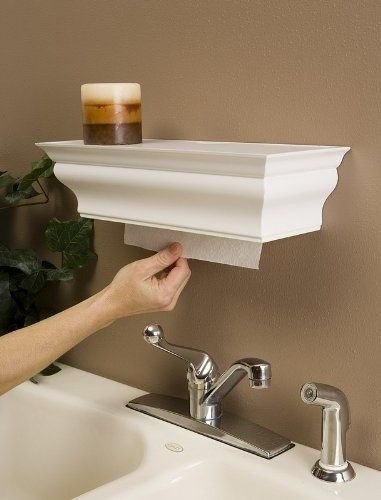 Source: 36 Genius Ways To Hide
4

Rod and Hanging Baskets for Small Items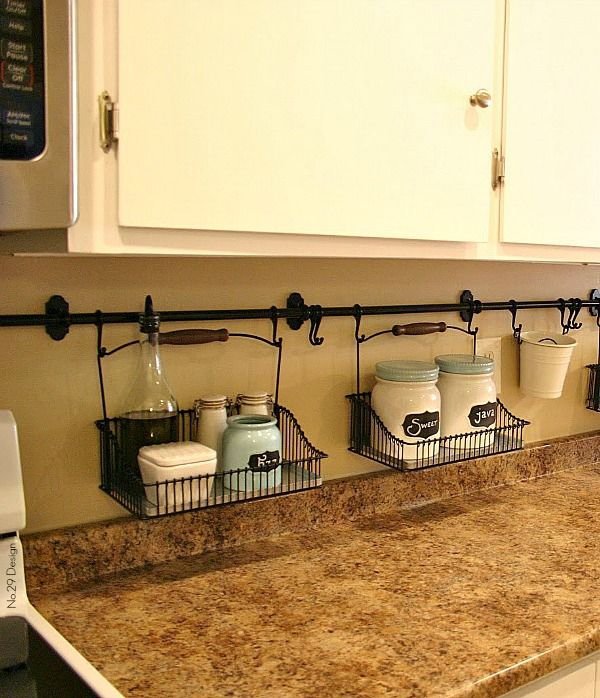 Source: Ideas for Maximizing A Small
5

Cheap Bins under the Kitchen Sink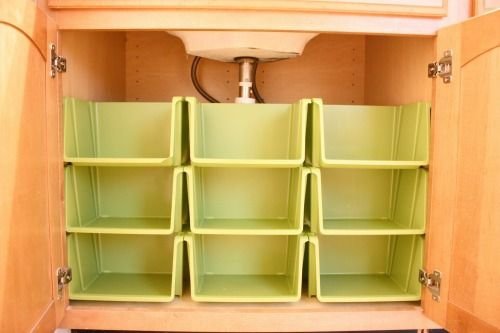 Source: The Orderly Home: Organizing on
6

Stock up on Thumb Tacks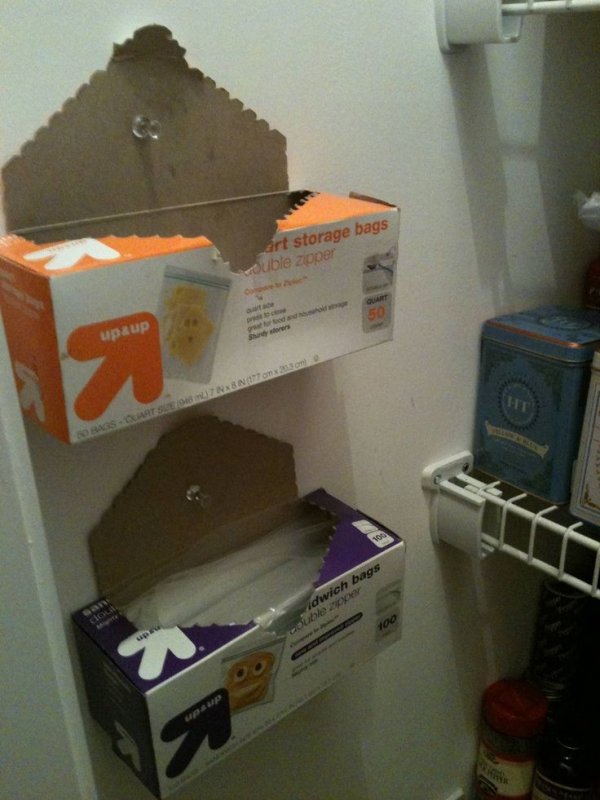 Source: diy home sweet home: 50
7

Install Some Cabinet Shelf Risers to Maximize Space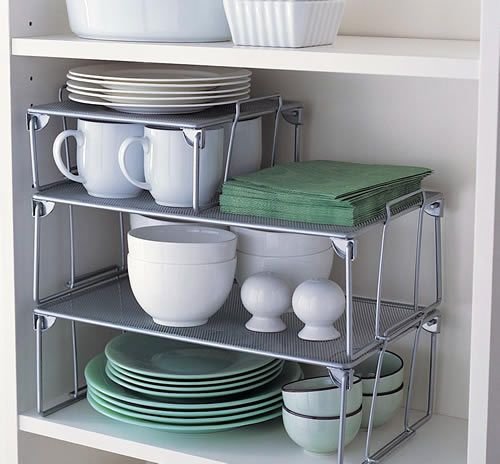 Source: 27 Lifehacks For Your Tiny
8

Lazy Susan in the Fridge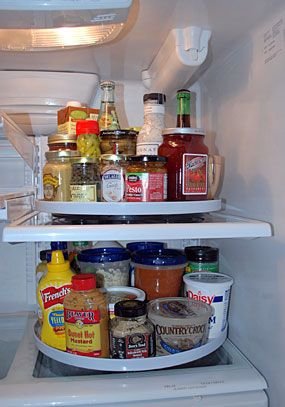 Source: 30 Insanely Easy Ways To
9

Towel Rack and S Hoooks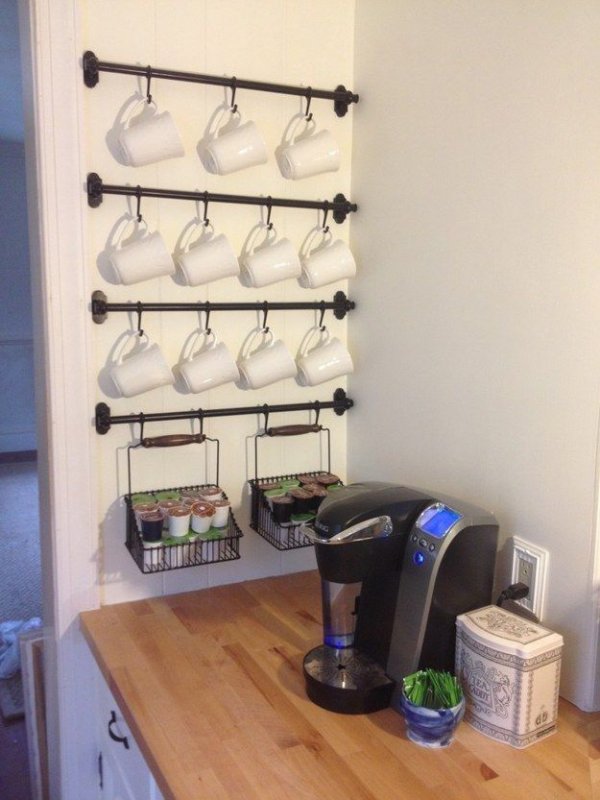 Source: 21 Weird Home Decorating Tricks
10

Velcro Circles Hold These Small Sink Containers to the Wall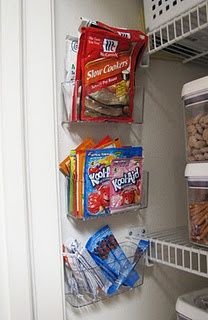 Source: Pantry Organization Ideas Part 1
11

Drawer Dividers for Utensils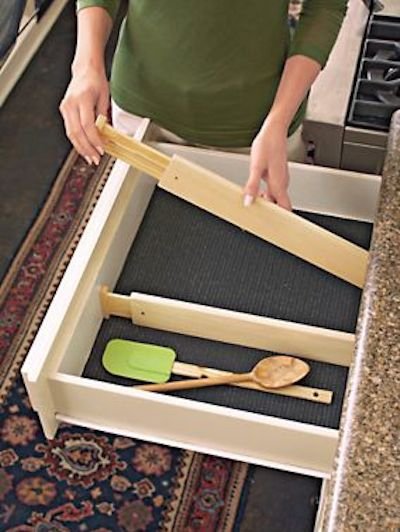 Source: 50 Cool Kitchen Gadgets Everyone
12

Dividers in the Deep Space above the Oven or Refrigerator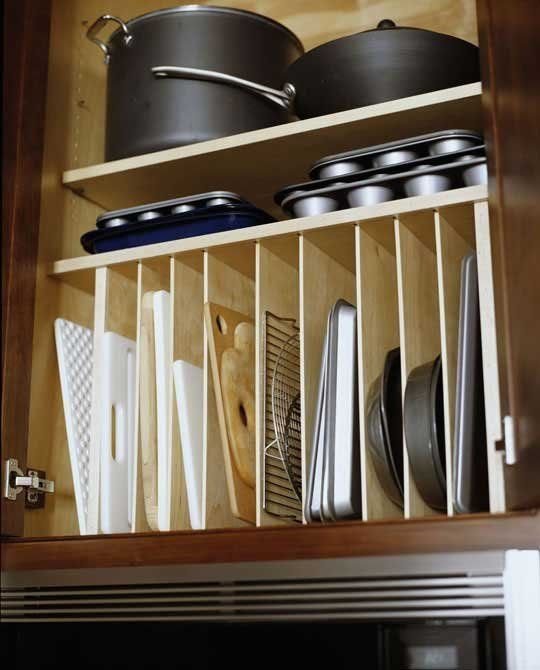 Source: How do you organize your
13

The Solution to That Junkie Tupperware Cabinet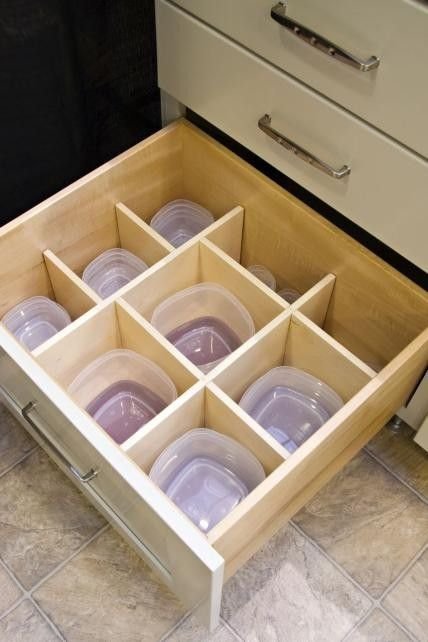 Source: my soul is the sky
14

Baskets in the Cabinets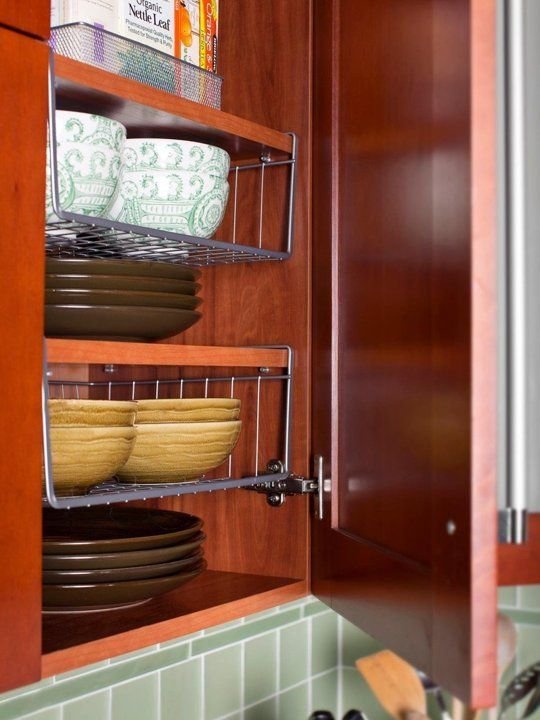 Source: 20+ Ways to Squeeze a
15

Make the Most of Kitchen Drawers by Organizing Diagonally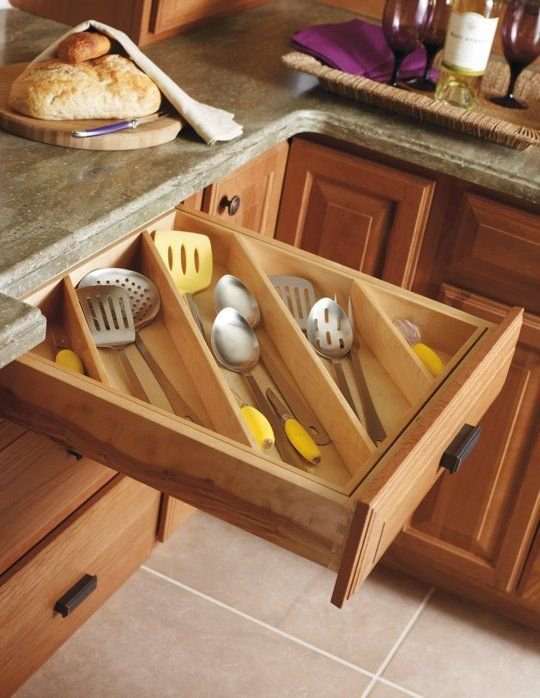 Source: Make the Most of Kitchen
16

Hang Your Pans on a Curtain Rod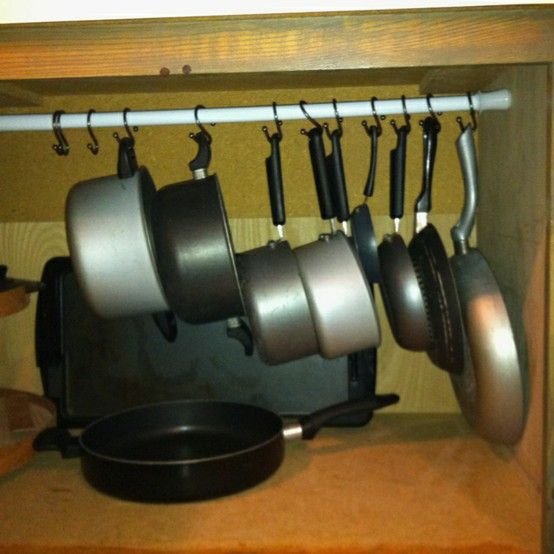 Source: diy home sweet home: 50
17

Use a Garden Wall Planter to Keep Things off the Counter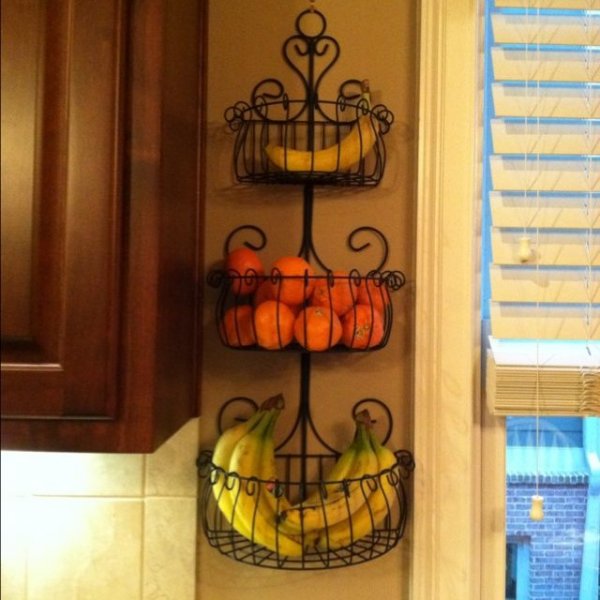 Source: 30 Organization Tips, Tricks and
18

A Narrow Closet Nook for Cleaning Supplies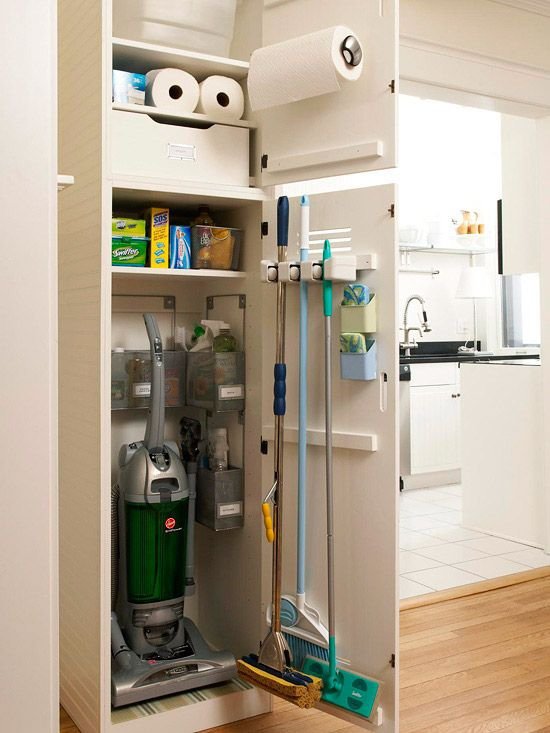 Source: Organize This: Cleaning Closet!
19

Central Command Center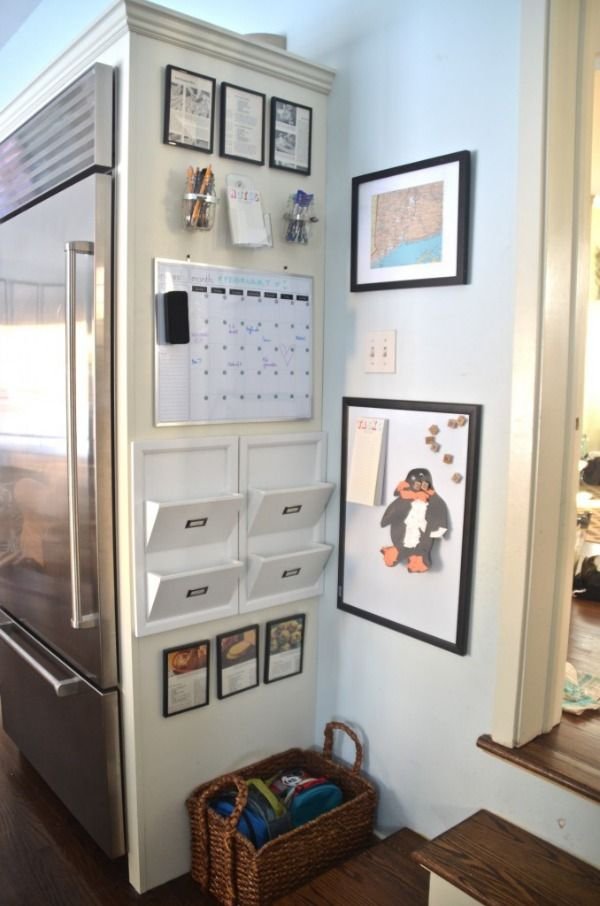 Source: Family Organization Stations - Page
20

Small Shelves with Baskets Attached to Cabinets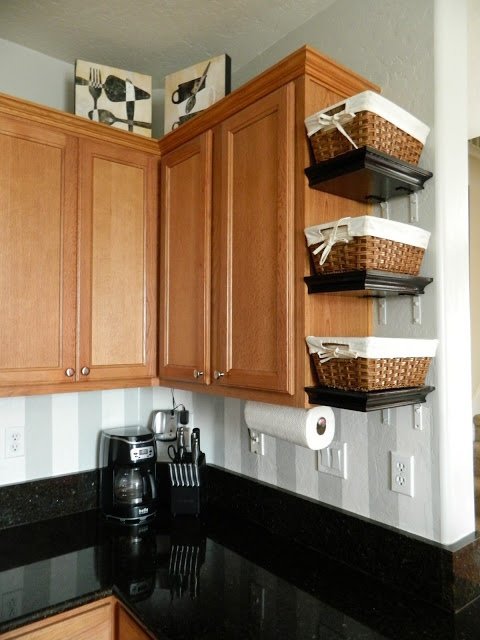 Source: My Perfect Nest: My Perfect
21

Pretend Kitchen Cabinet Pull Outs Using Large Plastic Storage Tubs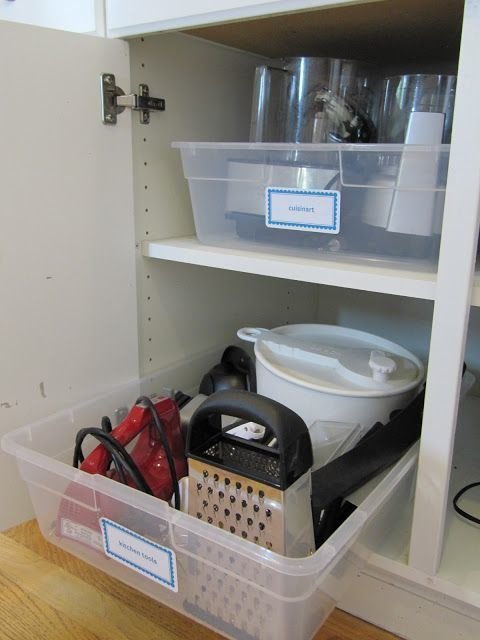 Source: 12 Easy Kitchen Organization Tips
22

Keep Your Fridge Neat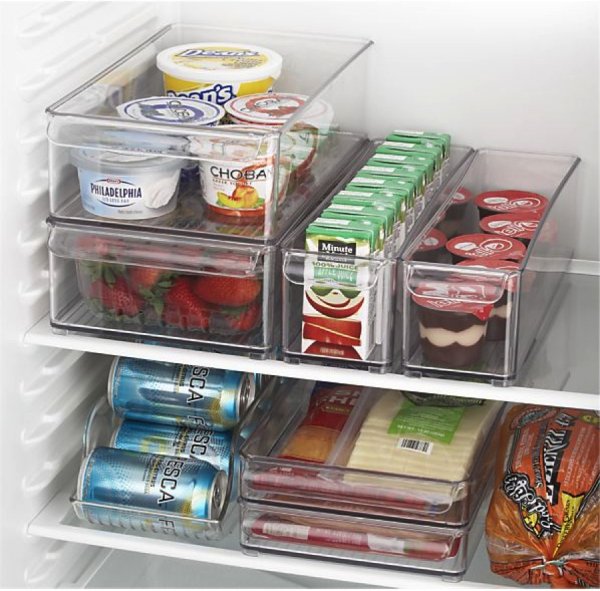 Source: 7 Items That Help Keep
Do you see an idea you can use in your kitchen? So many will work! Any other ideas to add?
Please rate this article