These clever remodeling ideas will definitely inspire you to change up your home. There are so many things you can do to your home to make the space more efficient. If you don't own a house just yet, take note of these ideas. I'm sure they'll come in handy in the near future. I don't even own a house but these clever remodeling ideas make me wish I did! My mission is to have something remotely like these!
---
1

Lowered Living Room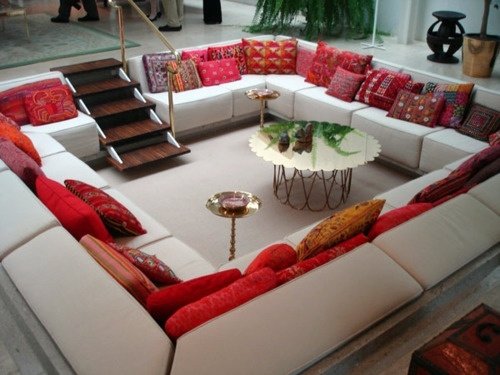 I'm in love with this! The lowered living room creates a "conversation pit." The bi-level room will definitely give you a cozy, yet spacious look. If you're someone who loves having company over, this is perfect for you! Your guests will definitely leave impressed. This is just one of the clever remodeling ideas you should look into!
---
2

Pillow Room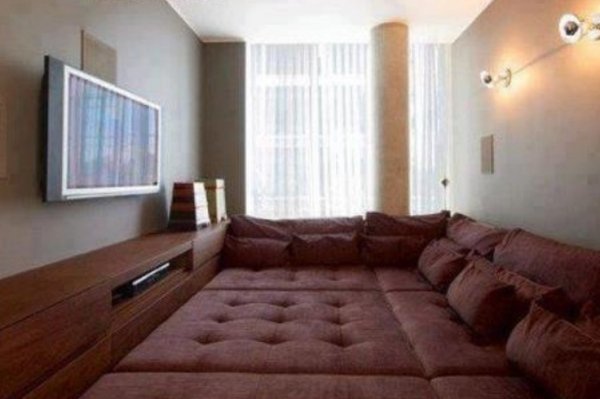 Um... can you imagine how perfect this would be? No floor, just a big bed with pillows. You know when you're way too tired to walk all the way to your bed? Well, with this, you can just open the door and plop on down. If we're being perfectly honest, this would be the best slumber-party room. Look how many people would fit!
3

Book Nook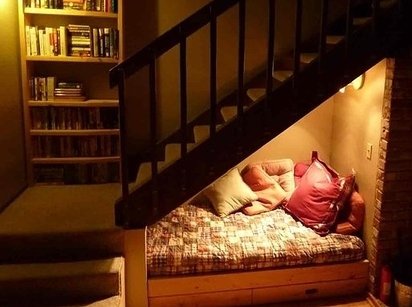 This is one of my favorite ideas! I'm such a bookworm, so having this would be the perfect little spot to relax and read. The space beneath your stairs can be used for so many things! It can be transformed into this incredible book nook, or you could even make shelves and display your books beneath the stairs. Either way, it'd be awesome.
---
4

Ceiling Hammock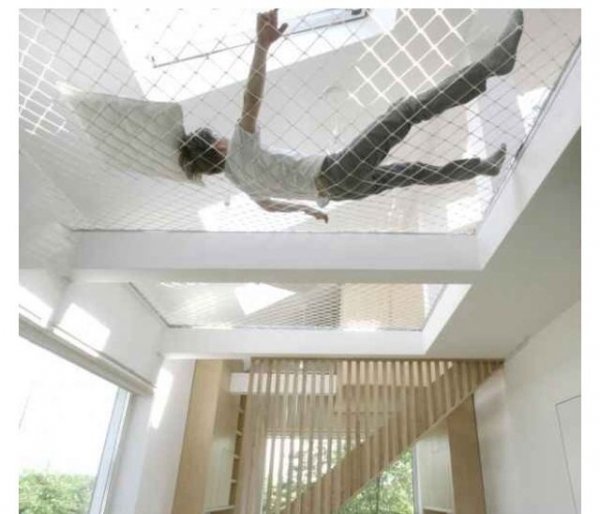 If you have some extra tall ceilings, why not make this a reality? The whole idea of a ceiling hammock is awesome. Granted, if you're not a fan of heights, this isn't for you. I don't know how comfortable and safe I'd feel lying on one of these but that doesn't stop me from wanting it! Would you be able to lie across your ceiling like that?
---
5

Accordion Doors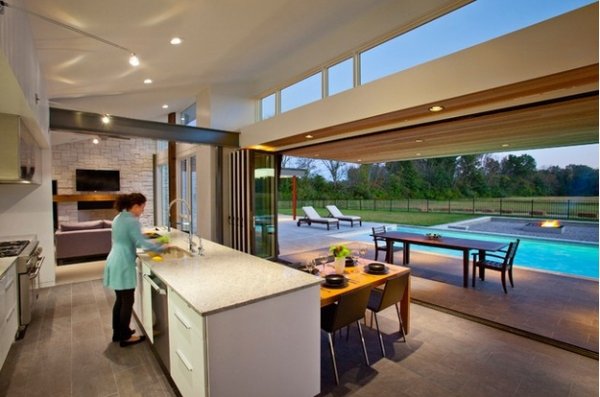 Accordion doors are the perfect way to open up your kitchen while entertaining! How awesome does it look? If you're cooking for your guests who are waiting out by the pool, it'll make you feel a lot more connected to them. Of course, your house doesn't need to be as big as the one in this picture. If you have glass doors that lead out to your backyard, try swapping them for accordion doors!
---
6

Bedroom Sunroof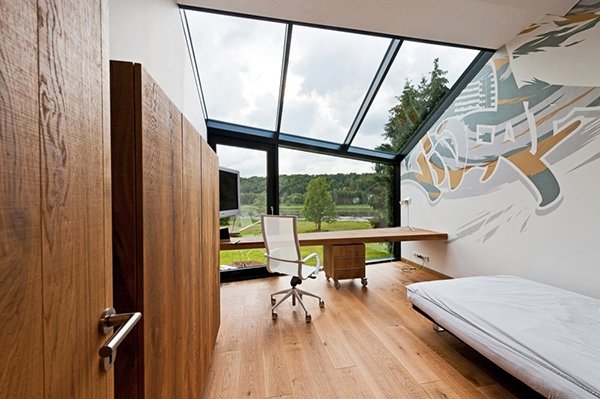 How epic would it be to lie in bad and gaze at the stars? I would love to have a sight like that. The sound of rain puts everyone to sleep, so just imagine seeing that through your sunroof. I'm getting sleepy just talking about this! This idea seems like quite the stretch, but it really is possible if you want it.
---
7

Backyard Cinema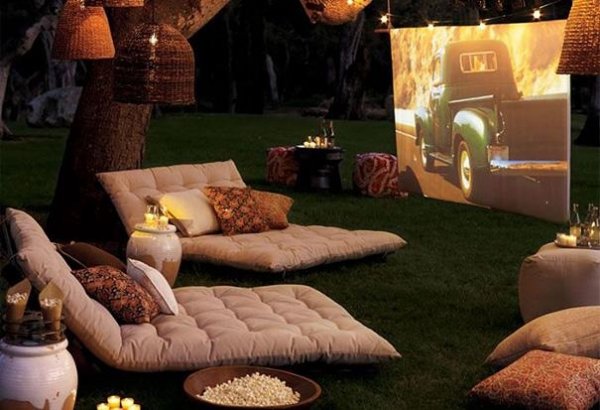 This looks amazing! It's really simple too. All you need to buy are the decorations that you want, and a projector. Imagine all the incredible movie nights you can host in the comfort of your own home! This is definitely something worth investing in.
Well, there you have it! These are just seven out of MANY clever remodeling ideas for your home. If you don't own a house, take note of these. That's exactly what I'm doing! Which remodeling idea was your favorite?
---
Comments
Popular
Related
Recent