Redoing your living room can be an overwhelming prospect. After all, there's a lot to do if you want to overhaul the whole look. However, you don't have to change everything to create a new look you'll love. Some simple switch ups are all it takes to redo your space and make it a place you'll never want to leave. Get started redoing your living room and the rest will follow.
Table of contents:
1

Roll on New Paint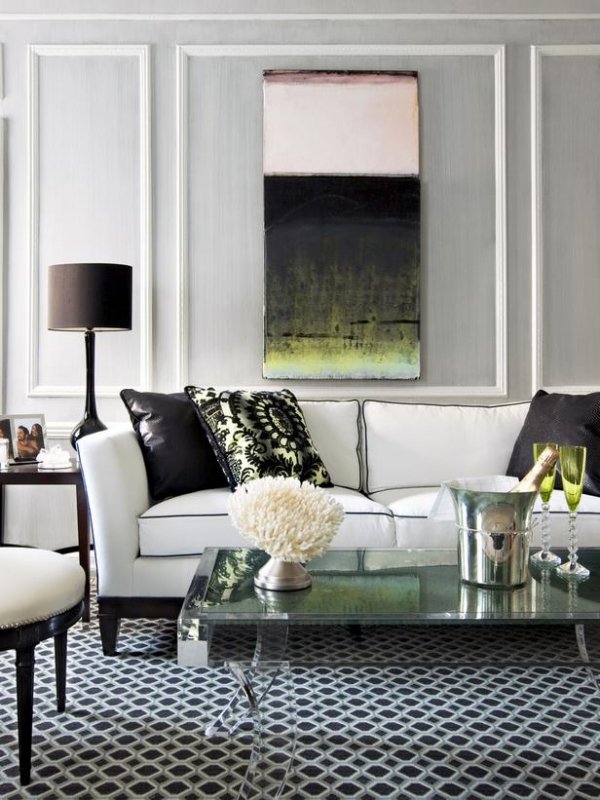 Changing the paint is one of the easiest steps for redoing your living room. It's easy and doesn't take more than a day. Before you put the paint up, head to your local home improvement store and bring home samples in colors you might like. Tape them to your walls and take a few days to decide which one works the best. Then lay down drop cloths and get to work! Once the paint is up, it's easy to make other changes to get a whole new look.
2

Change the Furniture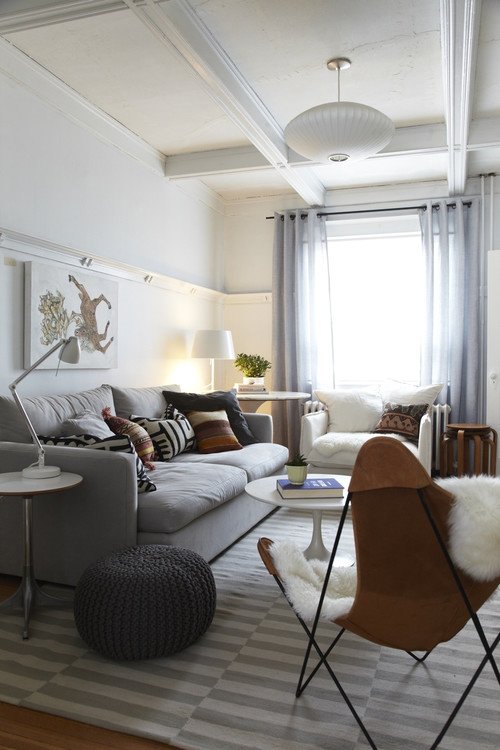 No, you don't have to go out and buy new furniture. Unless you want to, then more power to you. You can still get a new style in your living room if you can't afford new pieces by covering the couch, love seat and chair with slipcovers. They're available in a vast array of colors so you can pick something you love that meshes with your paint color. Choose darker colors if you have kids or pets that leave your upholstery dirty. The great thing about slipcovers is that they aren't all that expensive and you can toss them in the washing machine if you need to.
3

Get New Wall Art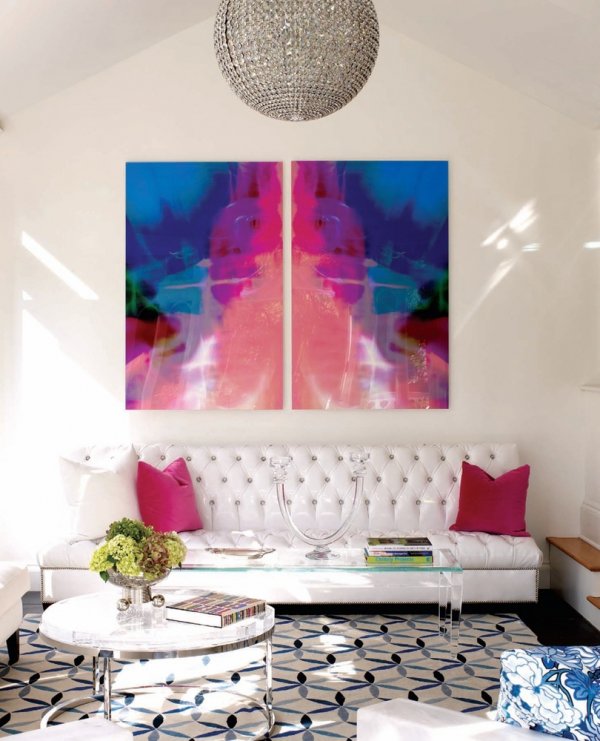 It's amazing how you can transform a room by taking down your existing wall art and replacing it with new pieces. Group family photos in various sizes, but make sure all the frames are the same color. Add large canvas prints or reproductions of famous paintings. You can even hang up your child's artwork by matting and framing it. Hang a clock with a couple of shelves nearby for your knickknacks. Lay everything out on the floor before putting nails in the wall so you can be absolutely sure all your art is exactly the way you want it.
4

Streamline Storage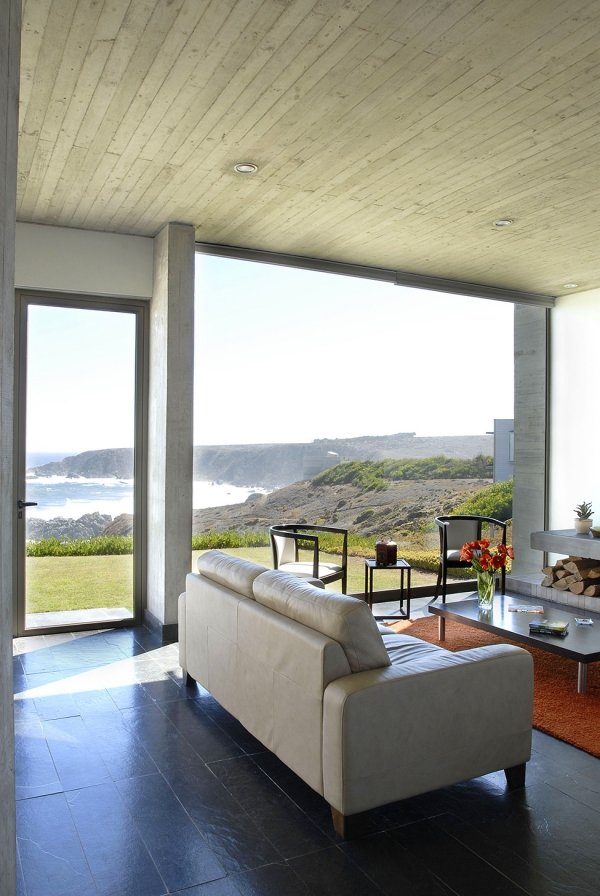 If your house is like most, there's paper, toys, shoes and various other detritus all over the place. That means you need attractive storage solutions that let you keep your stuff in the room without having to look at all of it. Choose a coffee table with drawers so you can stash papers, notebooks and books where they're handy to reach. Use covered ottomans for your kids' toys. Place a coat rack or set of wall hooks near the door for coats and backpacks. Place cute baskets on bookshelves and entertainment centers for corralling movies, CDs, books and other items that always seem to end up everywhere.
5

Divide the Space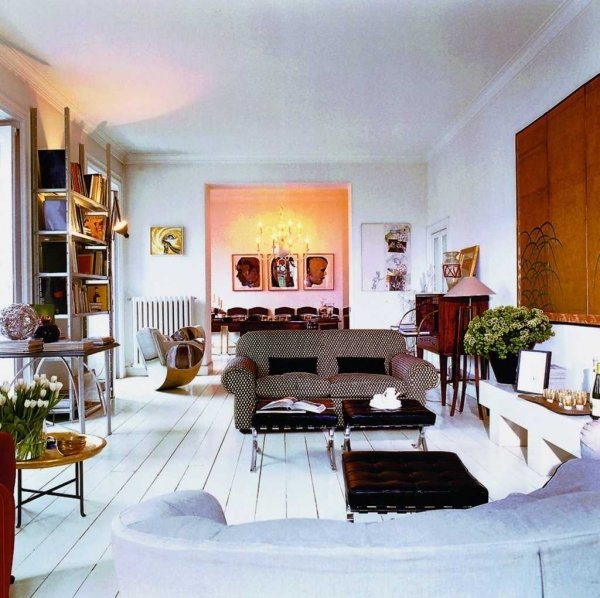 Even a small living room can be partitioned to create different places for different activities. Group seating and side tables at one end with the television. Place a chair, footrest and bookshelf in a corner for a cozy reading space. Use area rugs to divide things. Simply rearranging your furniture is a simple way to make the space brand new.
6

Get Rid of Extras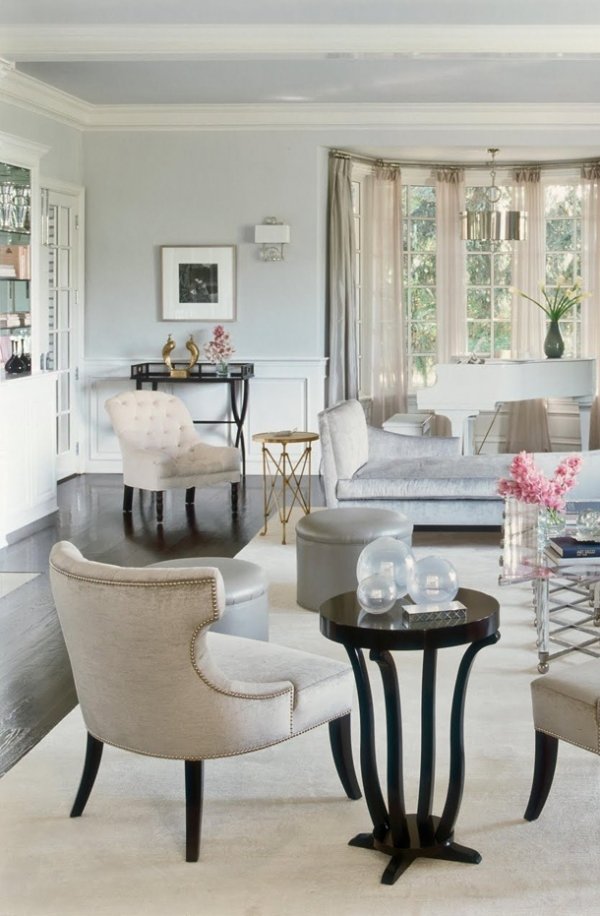 It's hard to make a room look clean and appealing when there's stuff littering every surface. Yes, you should definitely display your favorite items, but consider paring things down for a more streamlined look. Add a few statues or other keepsakes to a bookshelf. Place framed photos on the entertainment center and put your favorite books on a tray with a candle or vase of flowers. Put it in the center of your coffee table. Move some things to storage and switch them up to keep things fresh in your living room all the time.
7

Get New Window Treatments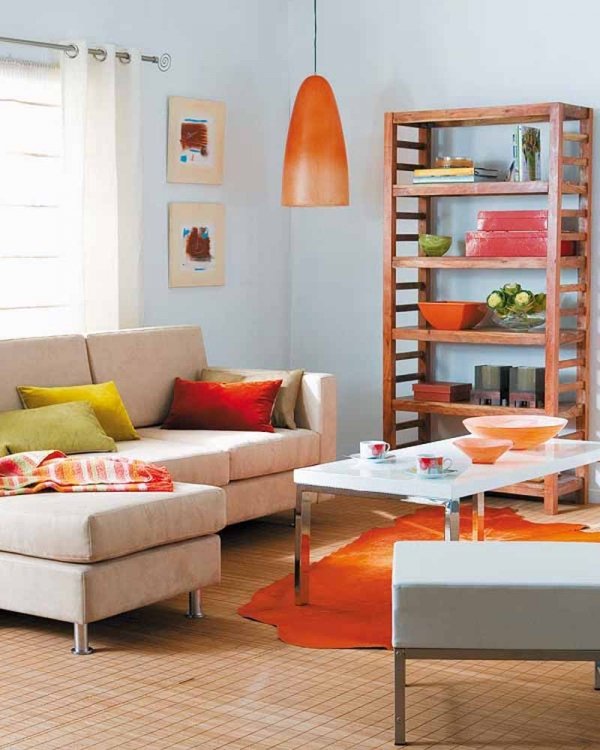 If all you have is a set of plain, white mini blinds, you can really change the feel of the room by ramping them up. Add a set of long and luxurious curtains that hang to the floor. Install hooks to hold them back and let the light in. Or, get rid of the blinds altogether and replace them with Roman shades. Choose fabrics and patterns that go with the rest of the room and you're set!
What simple things do you do to make a room new? Which room is your favorite one to change?
Please rate this article