When met with cheap or old furniture, it can be tough to come up with ways to glam up cheap furniture. Rather than live with furniture you don't love, personalize the furniture to make it your own. There are so many different ways to glam up cheap furniture that you may not have thought of yet. You can spray-paint furniture to personalize it, you can change the hardware, or you can do something as simple as adding a sheet of glass to the top of table. You may seem restricted right now, but believe me, the possibilities are endless!
---
1

Spray-paint is Your Best Friend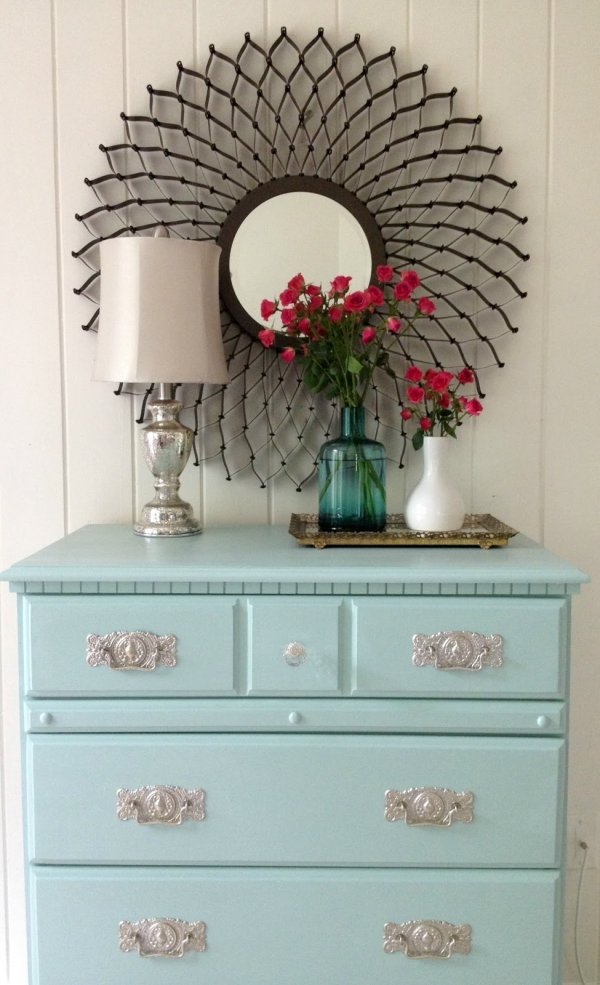 When you have cheap furniture that you don't absolutely love on your hands, spray-paint will quickly become your best friend. It's not overly expensive, and yet it can completely change the look of any piece of furniture. It's personally one of my go-to ways to glam up cheap furniture! If you've been searching for a gold bookcase but can't find any in your price range, buy an Ikea bookcase and spray it gold. You'll get so addicted to spray-painting that your house will completely transform!
2

Change the Hardware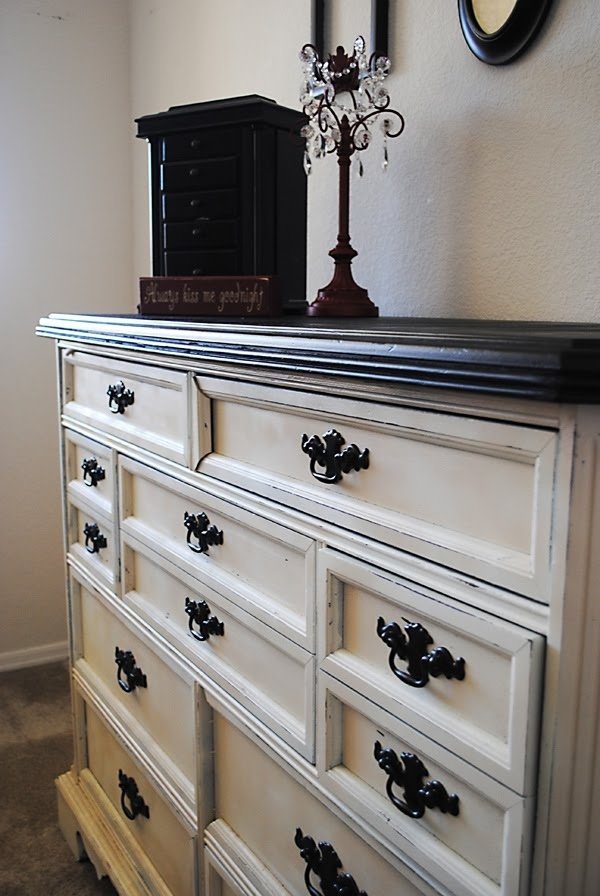 Changing that hardware on your least favorite furniture will automatically make any piece feel perfectly tailored to you and your home. The possibilities are endless when it comes to the hardware you can switch out of old dressers and other furniture, and you may just find the perfect knobs to completely change the look of your home!
---
3

Look at Everything as a Blank Canvas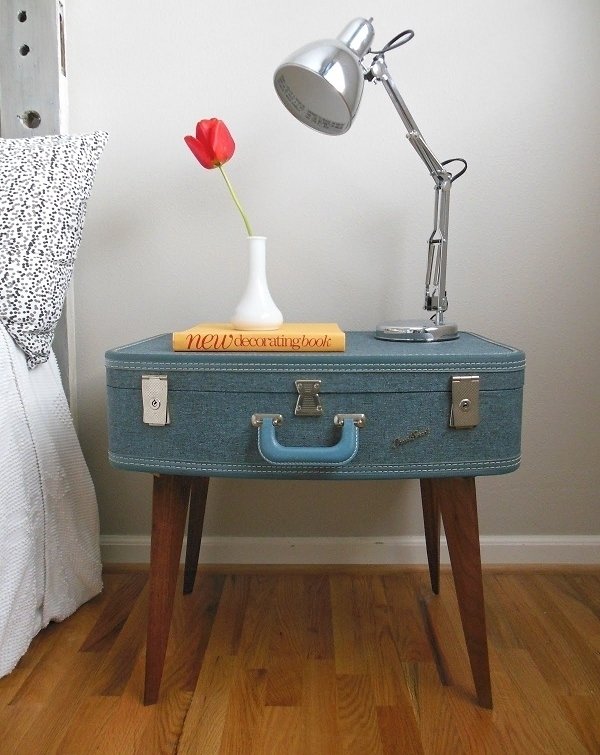 So, you're looking at a coffee table you inherited from one of your relatives. You don't know what to do with it. Sure, it's a coffee table now, but that doesn't mean it must remain a coffee table. It can easily be upholstered and transformed into a comfortable ottoman. I've even seen sink cabinets transformed into entryway benches. Look at every piece of furniture as a blank canvas, because you never know what you could make with it!
---
4

Do Some Digging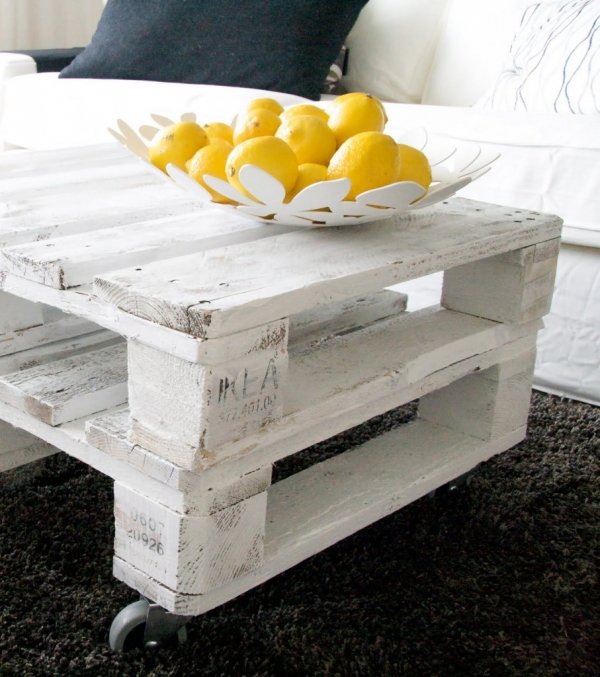 Suppose you have a piece of Ikea furniture that you're just over. It was a bit of an impulse buy when you first bought it, but now you don't know what to do with it. Never fear, Pinterest is here! Search Pinterest and Google for Ikea hacks for your particular piece. In fact, if you search for the name of your piece followed by "Ikea hack," you'll be surprised by the amount of unique ideas you'll find!
---
5

Mirrors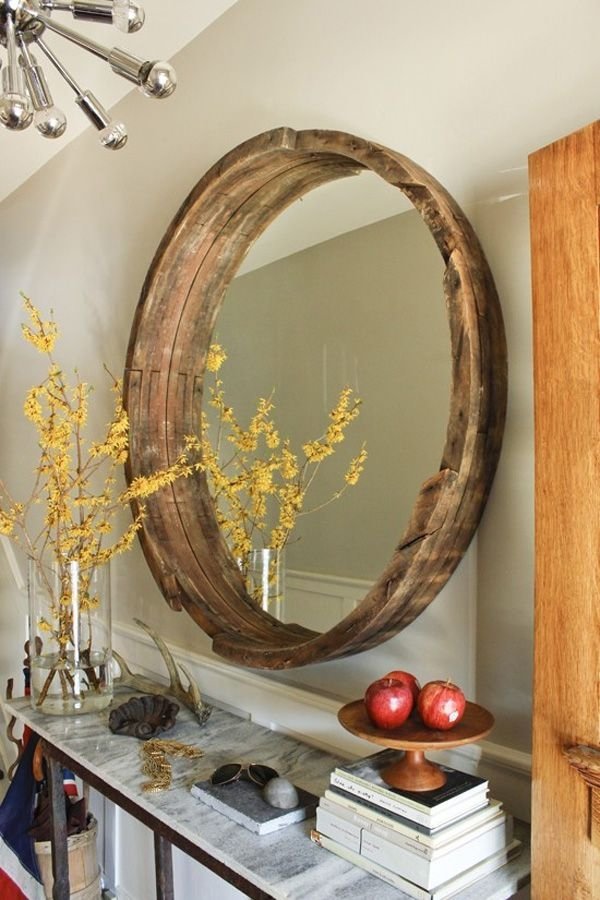 Mirrors are the solution to any space you want to glam up. They add necessary glam to nearly any piece of furniture in your home. If you're not really keen on spray-paint but need to change up the look of your furniture somehow, look no further than mirroring!
---
6

Experiment with Metallic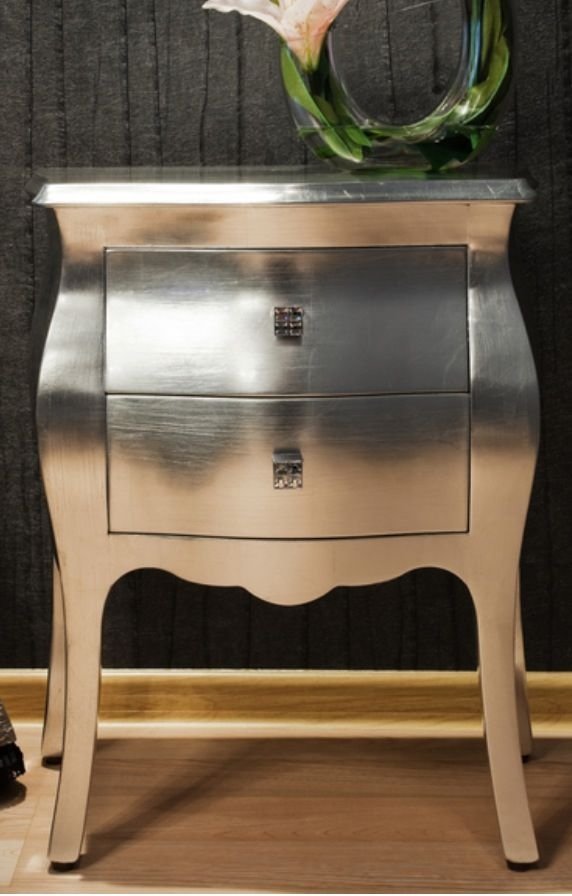 Maybe I'm just a fan of a gold accent, but I personally think that bringing metallic accents into your home is the perfect way to glam up your house. Whether you re-vamp your furniture with metallic spray-paint or simply add a few metallic accent pieces, if you're looking for glam, silver and gold are your best friends.
---
7

Add Glass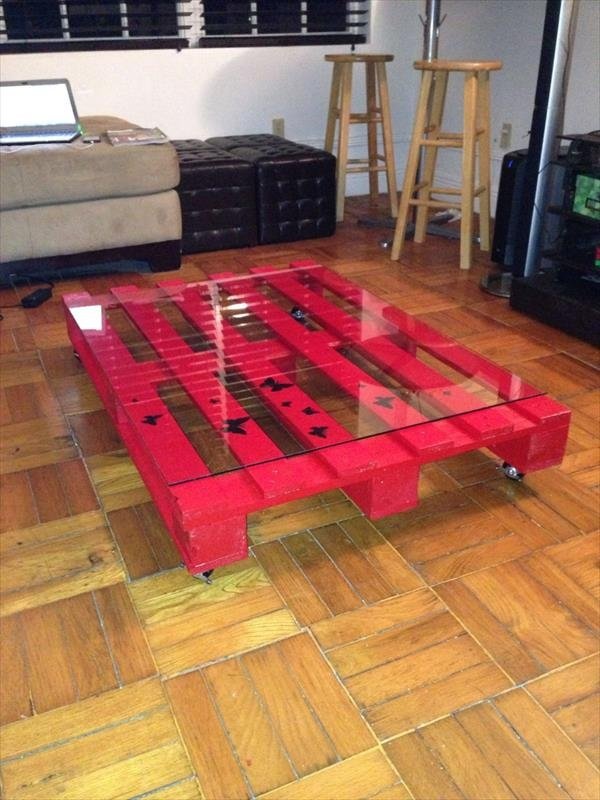 If you have Ikea tables, dressers, and storage units that just don't look great anymore, update them with a sheet of glass over the top surface. It completely adds a quick and easy glammed up look to any piece of furniture you just don't love anymore!
What are your tips for glamming up old or cheap furniture? Leave some ideas you've tried in the comments!
---
Popular
Related
Recent