When you are redecorating a room, it is important to consider the window treatments thoughtfully. You don't just want to put up blinds and call it day! Decorating with fabulous window treatments can really take the look of a room up a notch however, it can be difficult to come up with fresh ideas. If that is a problem you are having, you will love the following ideas for decorating windows.
---
1

Pooling Curtains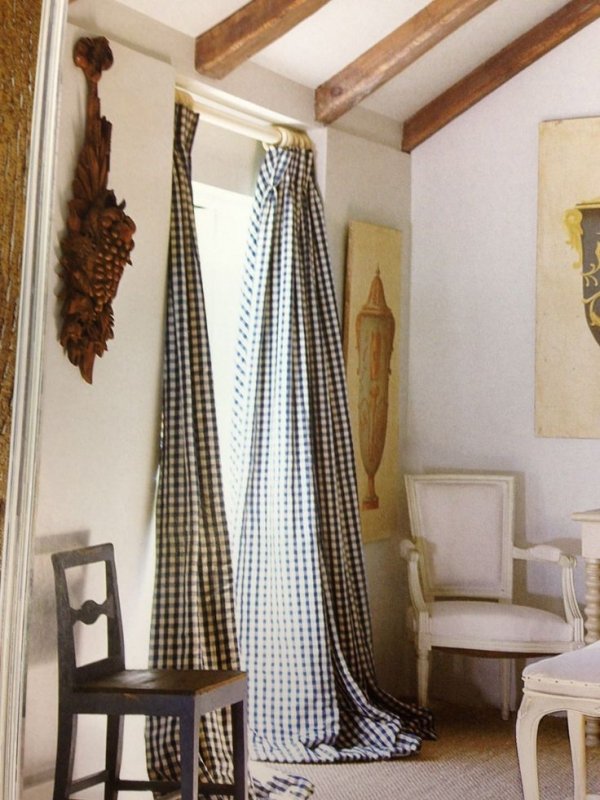 One of the window treatments you can use to make a room look dramatic is pooling curtains. To achieve this look, you will need to get curtains in a thick fabric and make sure they are long enough to pool onto the floor. The effect of this can be quite stunning, especially in large rooms with tall ceilings. The pooling curtains ground the room and keep it from feeling too spacious.
---
2

London Shades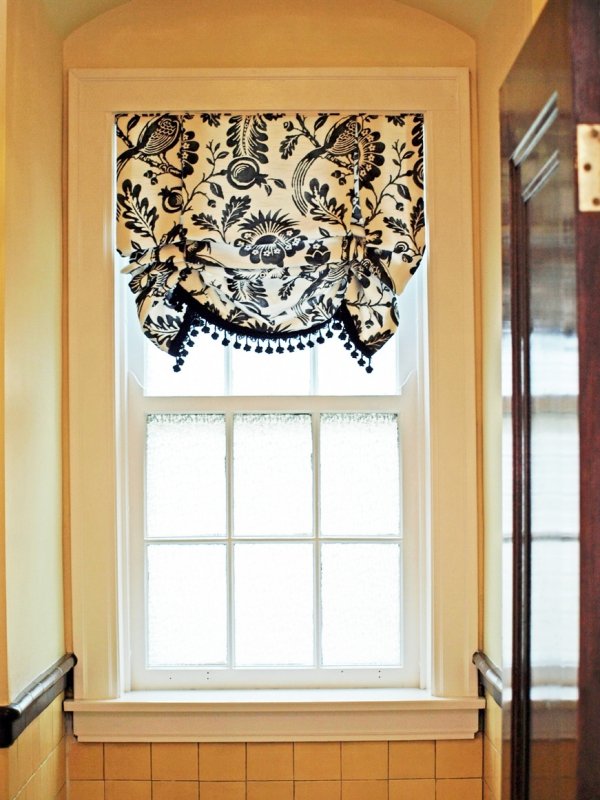 London shades are shades that have two gatherings at the bottom and hang partway down the window. London shades can give a room an elegant look without appearing too fussy. They are great to use in a dining room or living room. You could even use London shades in a kitchen to elevate the look there.
---
3

Balloon Shades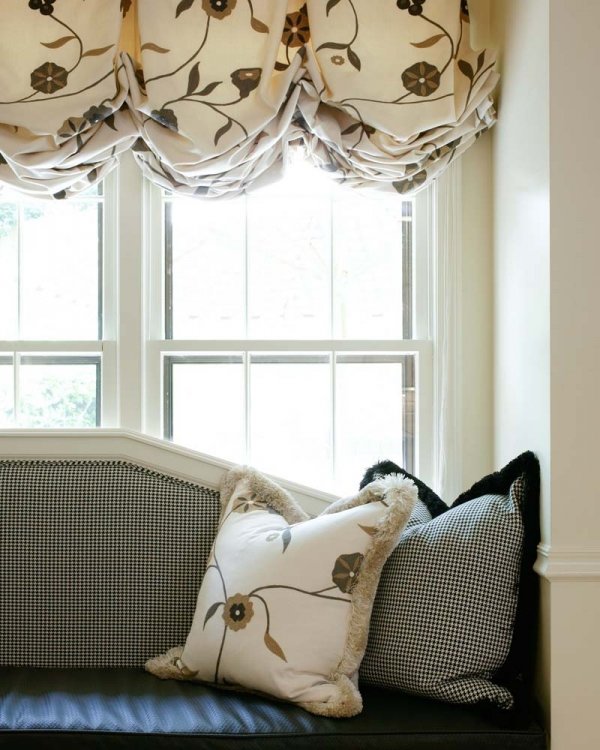 Balloon shades are similar to London shades, except they have a balloon shaped gathering. Balloon shades give a room a very glamorous appearance and make a room feel extra special. Using balloon shades as a window treatment in your bedroom is a wonderful way to make your bedroom feel like a room in a fancy hotel.
---
4

Roman Shades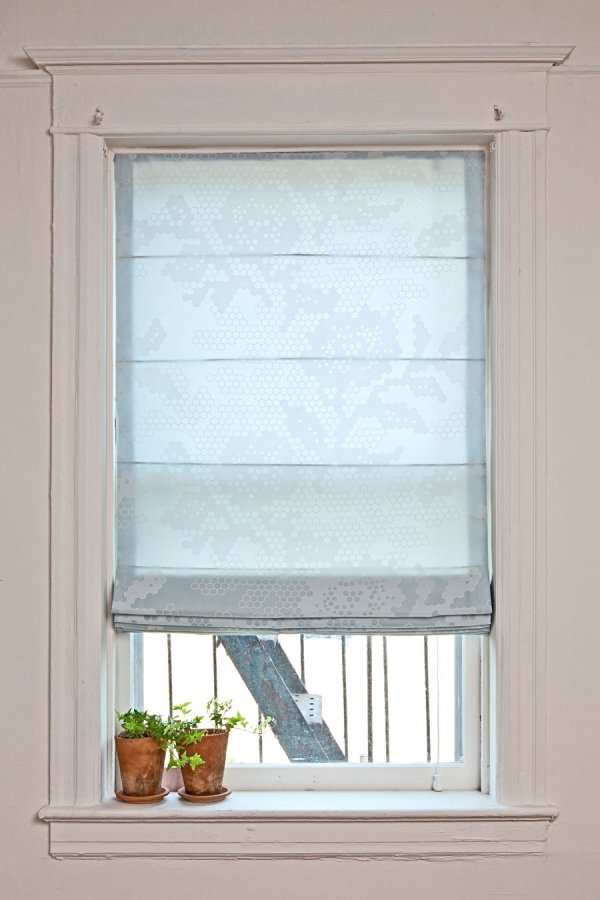 If simple designs are more to your taste, you should consider using Roman shades. Roman shades are very understated. They are fabric with horizontal gatherings and a clean line at the bottom. Roman shades are great for a minimalist design. You can keep them very simple or choose to add a little pop to the window by picking shades with an interesting pattern.
---
5

Shutters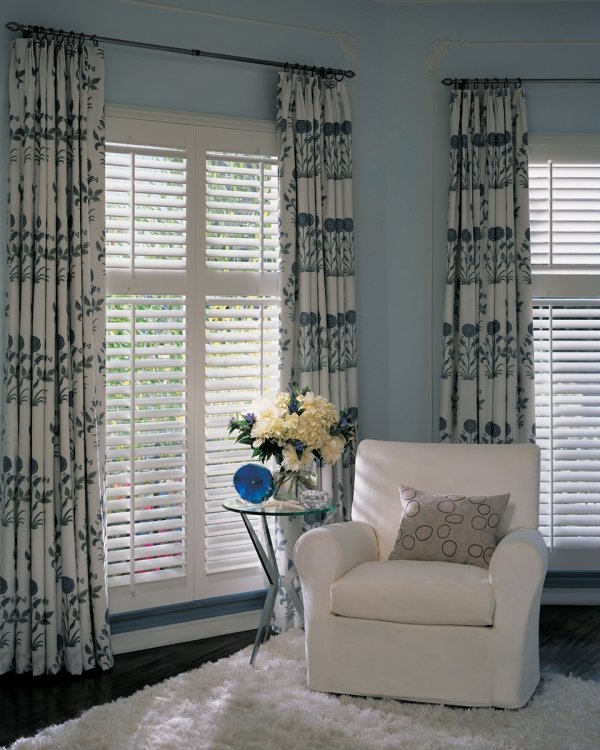 Speaking of minimalist, shutters are another simple window treatment that can look great in small windows. While you can paint shutters any color you like, white shutters can give a room a French country appearance that is charming. Aside from being charming, shutters are also very practical. They are great at blocking light, and they keep rooms warm in the winter.
---
6

Curtains with Single Holdback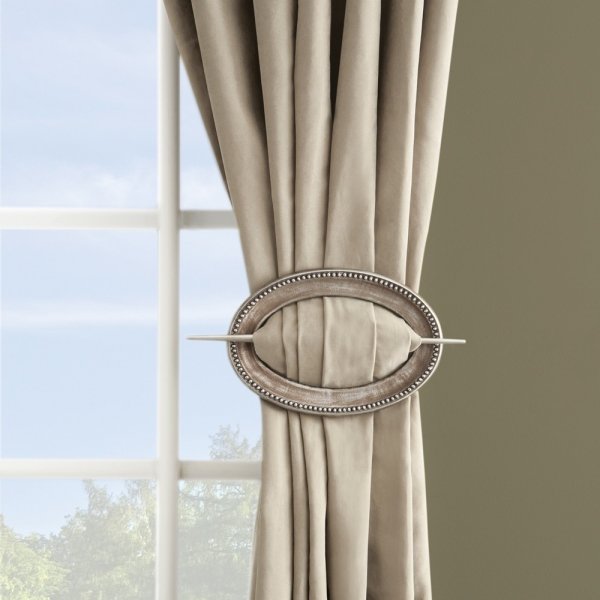 If you love curtains, you should consider decorating your windows with them and tying them back with a single holdback on one side of the window. This creates an asymmetrical look that is quite grand. Of course, if you like symmetry, you can create it with this look by doing this technique with two windows on the same wall. You just put the holdbacks on opposite sides of the windows.
7

Café Curtains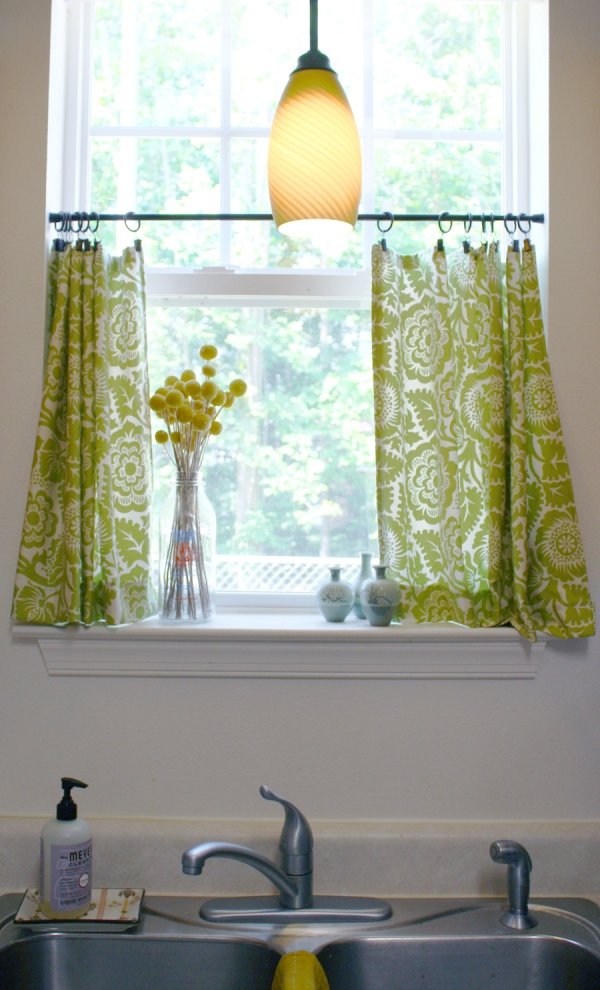 Café curtains are curtains that are hung partway down the window to allow you to see out of the top of the window. These curtains are perfect for bathrooms. They let the light in while still providing privacy. They are also easy to install, and they look great in small bathroom windows.
When you are redecorating a room, there are so many different things to consider. One of things you have to think about is what type of window treatment to use. All of these window treatments look fabulous. Which one you choose depends on your design aesthetic. How are you going to dress your windows?
---
Popular
Related
Recent