Who said Halloween has to be scary? Use this sometimes-spooky holiday as a chance to show off your creative side! If you don't feel like carving this year, here are some other things you can do with your pumpkins!
---
1

Ombre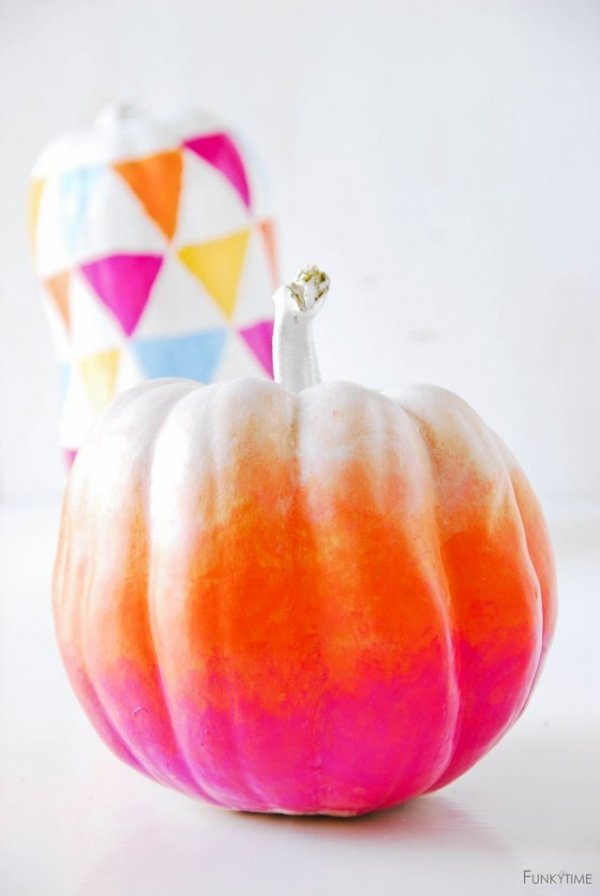 To get the ombre look, sponge paint the top section first and then let it dry completely. After that, set the pumpkin upside down and start using a different color!
---
2

Mini Pumpkin Doughnuts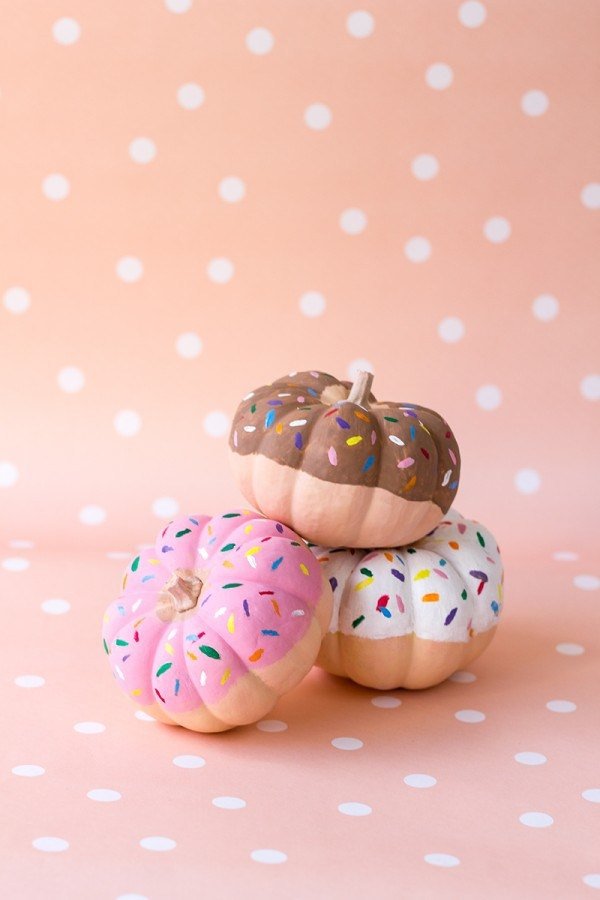 HOW CUTE ARE THESE?! First, paint the bottom of the pumpkins a dough color. Let it dry and then flip it over to paint the icing. Get creative and draw the sprinkles with colorful permanent markers or paint pens! To give the doughnuts a glazed look, don't forget to finish it with a gloss varnish spray paint.
Trendinig Stories
More Stories ...
3

Metallic & Matte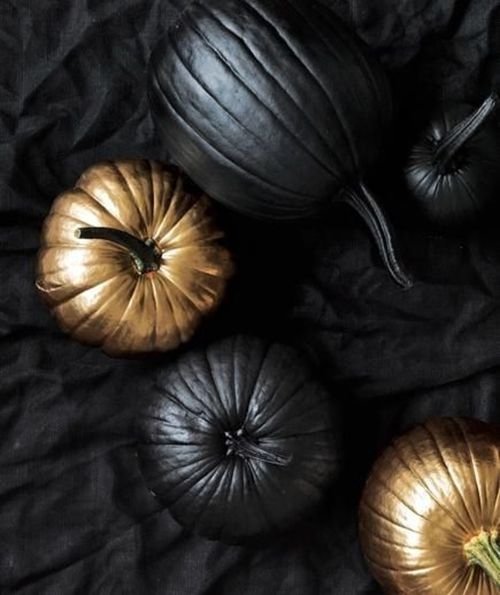 Have an assortment of metallic and matte pumpkins for a spooky (and totally chic) vibe. All you need is metallic spray paint and for the matte look, some chalkboard paint.
---
4

Leopard Print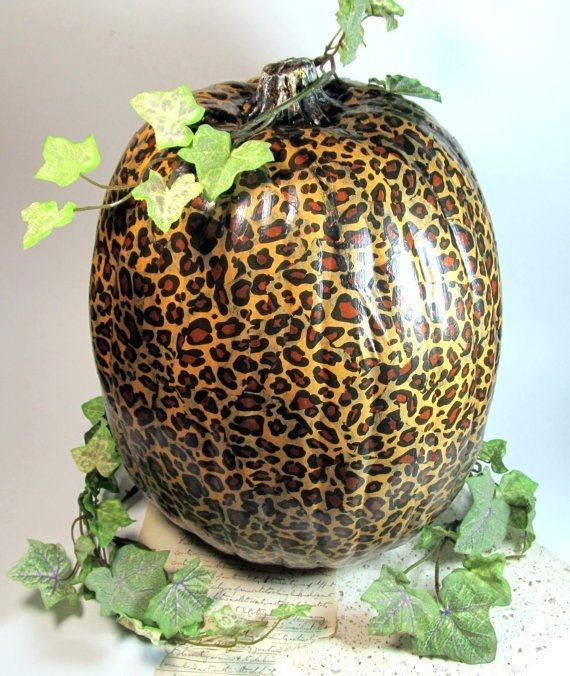 To start, spray-paint your pumpkin gold. You can create the leopard spots with black and bronze metallic acrylic paints. It doesn't have to look perfect - if you get fixated on that, you'll miss all the fun by being too stressed!
---
5

Glitter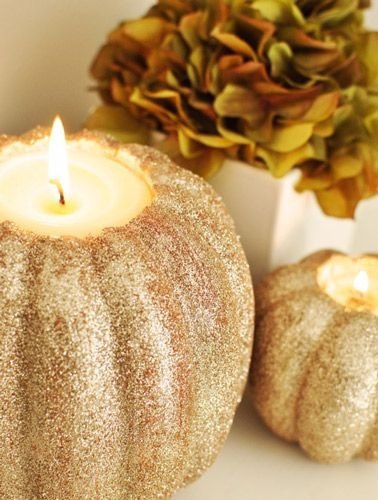 You can never have too much glitter, right? Use spray adhesive to cover the pumpkin and then sprinkle as much glitter as you want on it!
---
6

Studs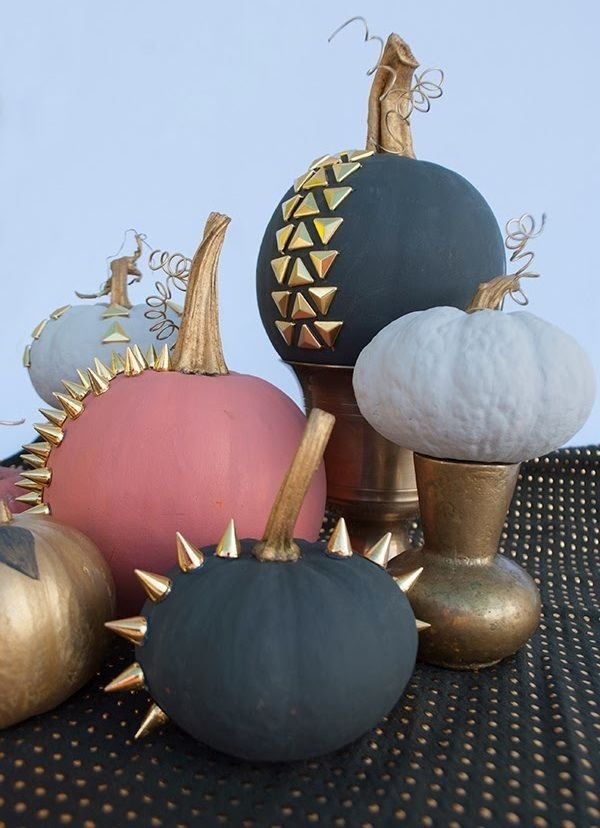 Make your pumpkins as rocker-chic as you are with some awesome studs and spikes! Pick bright and bold colors - those will look best with gold/black studs!
---
7

Dripping Paint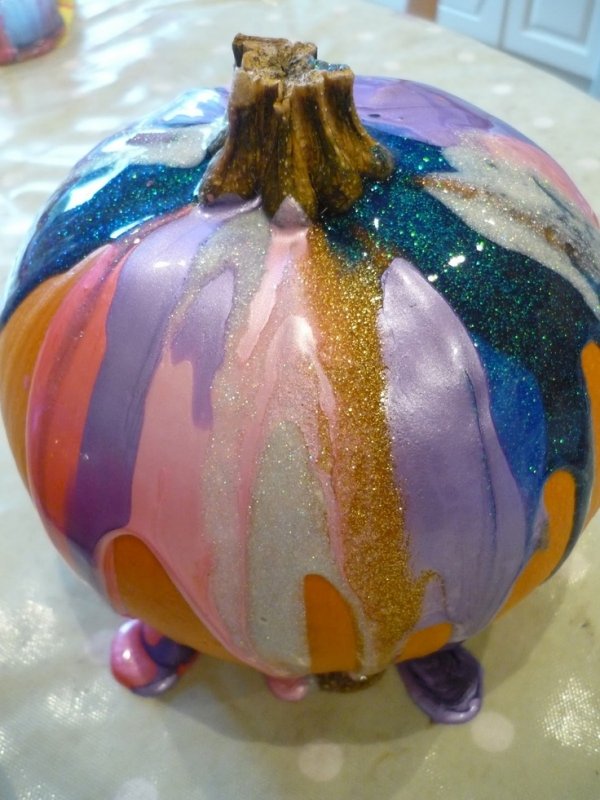 Use your pumpkin as your canvas and get artsy! Start by pouring paint on top of the pumpkin (in small amounts) and then tilting the pumpkin until your paint drips. You make it as colorful as you'd like!
---
8

Covered in Lace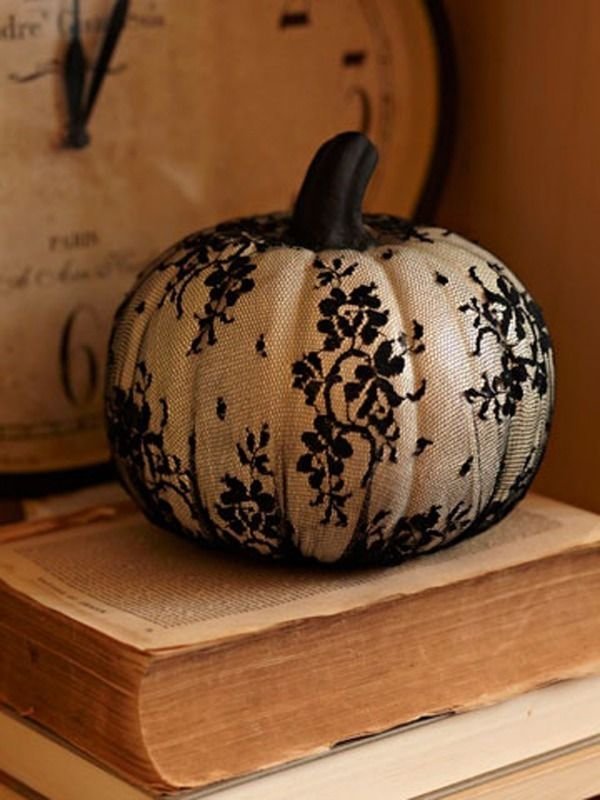 Who knew pumpkins could look so sophisticated? LOL. All you have to do is cut a hole the size of the stem in the middle of the lace, pull it over the pumpkin, and then use pushpins to secure it.
---
9

Chalkboard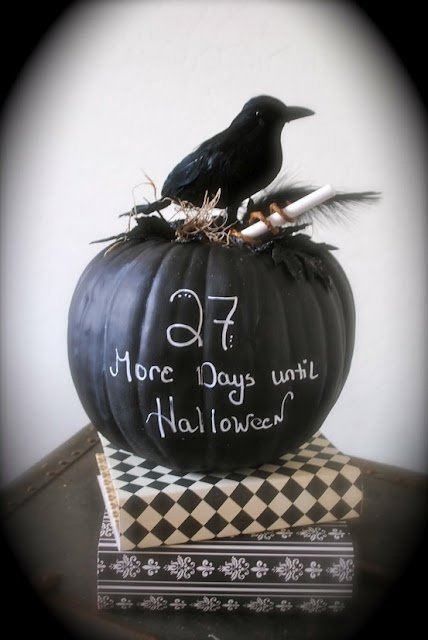 Use chalkboard paint and don't forget to dull your chalk a bit before writing on the pumpkin. That way, the paint won't scratch off!
---
10

Monogram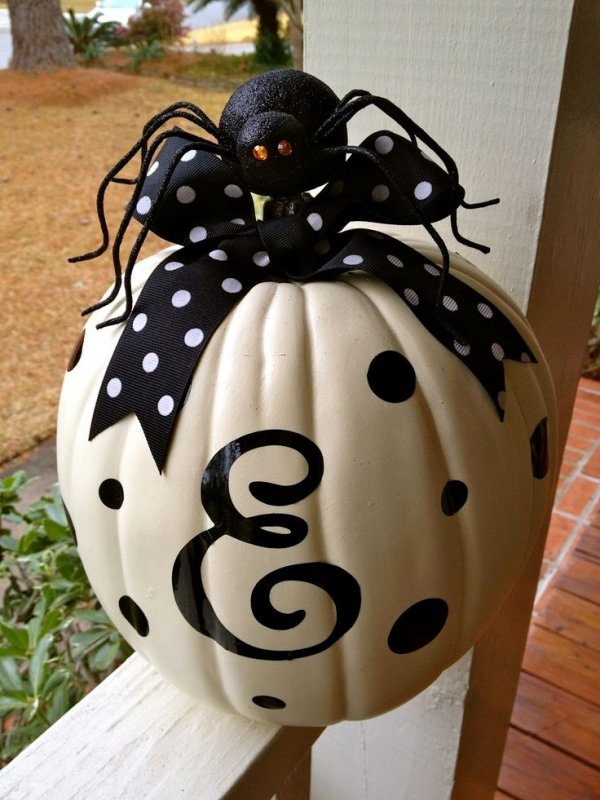 Paint your pumpkin the color of your choice and then add some flare with your initial! Freehand draw the letter(s) or look online and print out some stencils.
Which of these is your favorite?
---
Comments
Popular
Related
Recent