COMMENT
One thing I love more than my workspace and table is looking at other people's work tables and how they organize this special space in their homes. There are so many wonderful ideas out there and so much inspiration to create. Here are 9 work tables for the artist in you to get inspired from. I know I did!
1. The Clean White Lines Work Table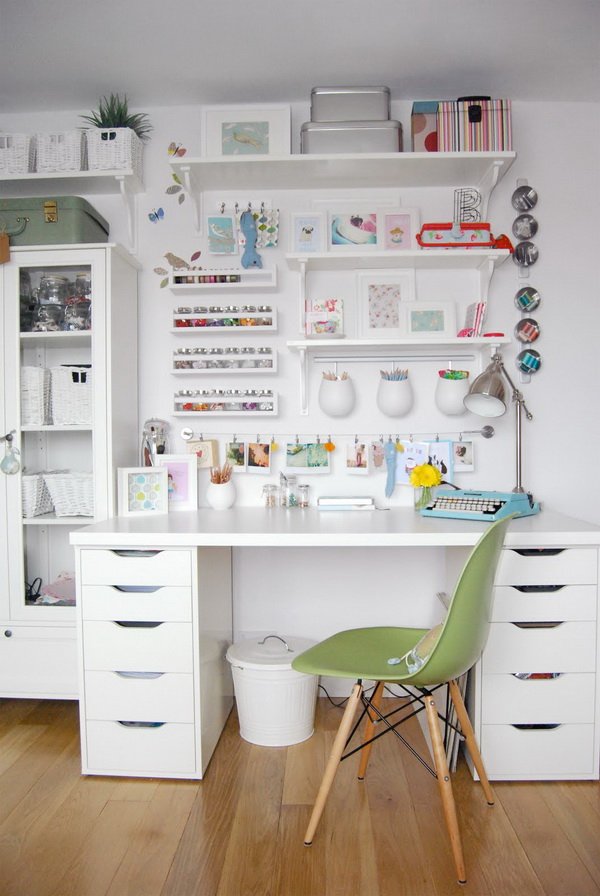 I love how organized everything is and yet easily accessible when you're working. And clean white lines are a classic look for any work table.
Craft Table for Two
Explore more ...