No-sew curtains are fun things to make if you're looking for an easy project that can change the look of your home. There are many ways to go about making DIY no-sew curtains. Some ideas call for a trip to the hardware store but others will require only clever use of items that you already have in your house. A no-sew curtain is also a great way to play with patterns or colors in your home without making a huge design commitment.
---
1

Gathered Valance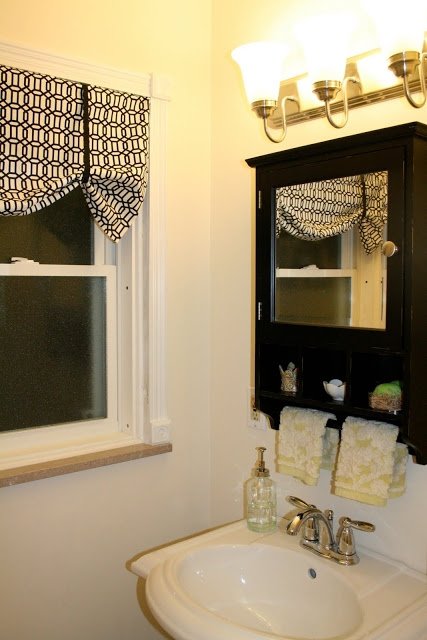 This no-sew curtain is so easy to make that you'll probably be tempted to make one for every bathroom window. You will need fabric, hem tape, and some ribbon for the gathered sections. The hem tape is for giving the edges a finished look.
Source: cherrystreetcottage.blogspot.com
2

Cafe Curtains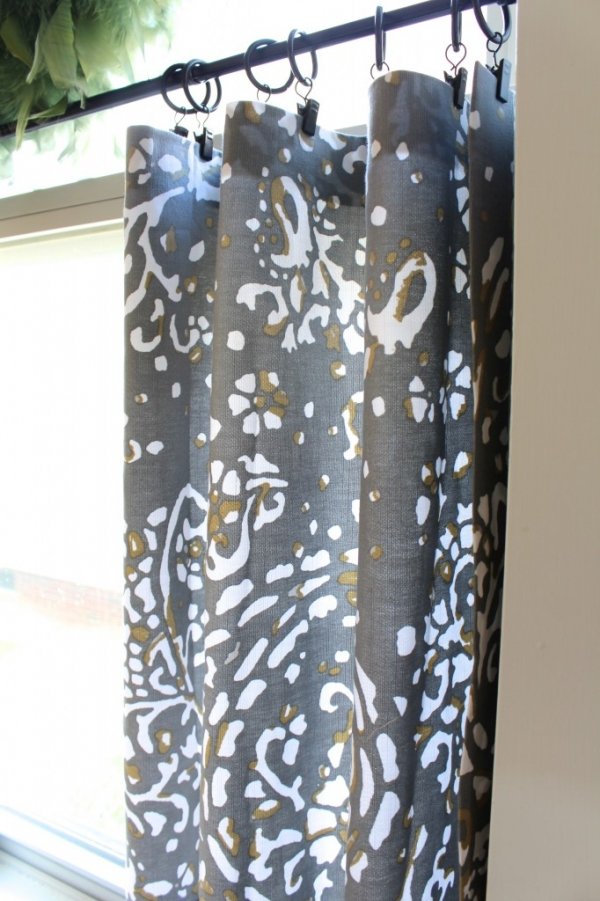 Finishing the hem and edges of these cafe curtains will also call for strips of hem tape. To hang your curtains, you will be needing the help of drapery clips. And a rod to hang your curtains from, of course. If you use fabric that you already have in your home, you will likely spend less than $15 for this particular project.
Source: simplestylings.com
---
3

One-Yard Window Treatment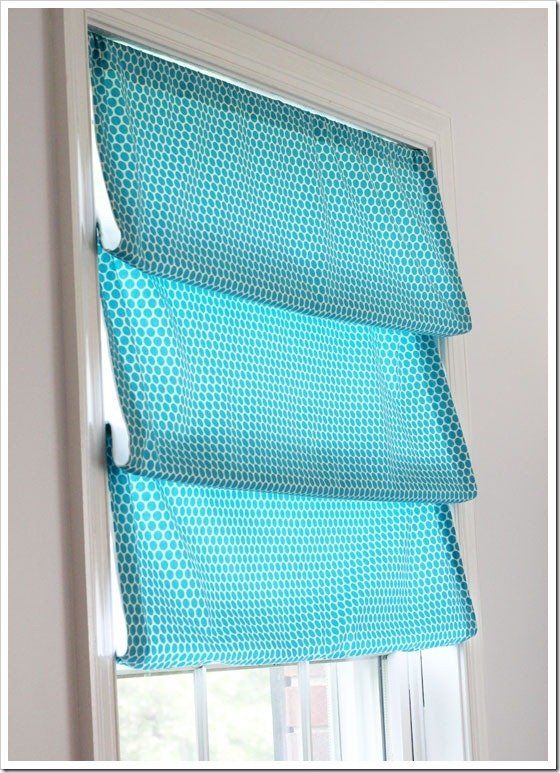 One alternative to hem tape is fabric glue. You simply fold the edges of your fabric with a bit of glue added and you got yourself presentable draperies. To copy the look above, you will need tension rods spaced along the window frame.
Source: inmyownstyle.com
---
4

Striped Window Panels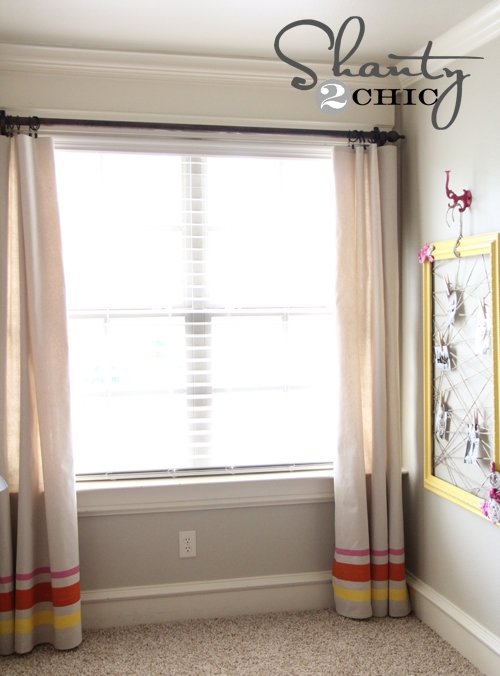 How pretty! The edges and hems of these curtains were finished using hot glue. They are held up using clip rings, similar to a previous DIY no-sew curtain idea in this list. If you are interested in copying the striped design, this tutorial offers great tips.
Source: shanty-2-chic.com
---
5

Roman Shades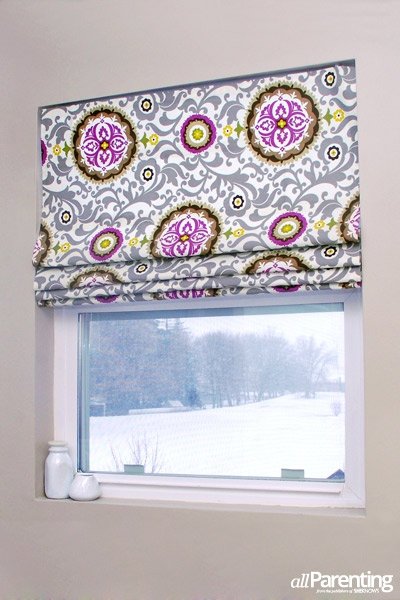 Standard blinds can be quite boring and ugly. But they are not without uses. In fact, you can use one to make this lovely no-sew curtain. You will glue a rectangular piece of fabric to the base and some strips of the blinds. Let dry and hang. You will be able to use the pull-string system of the blinds in your pretty fabric roman shades. Clever, right?
Source: allparenting.com
---
6

Gathered Tie-on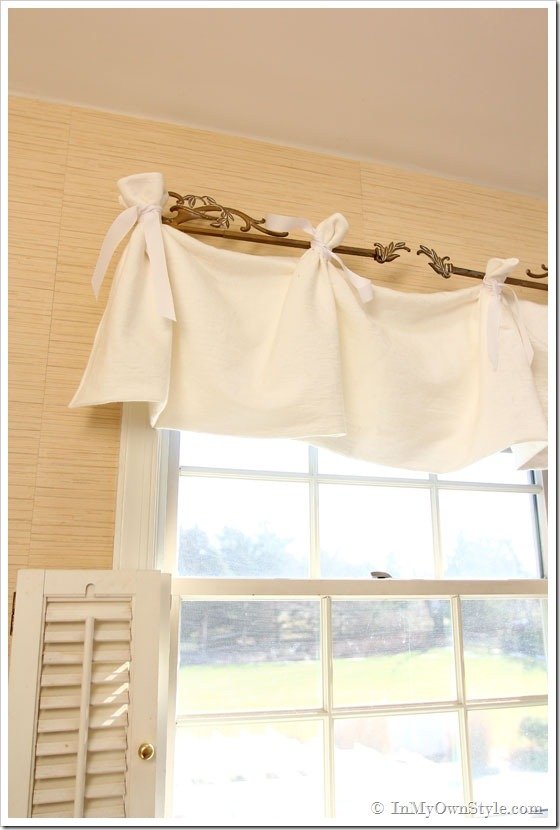 This no-sew curtain looks positively flirty, doesn't it? This looks like a 10-minute DIY, too. You can use this as weapon when you're in a hurry to make your house presentable on short notice. You simply finish a fabric panel using fabric glue or hem tape and then hang it up using strings or ribbon.
Source: inmyownstyle.com
---
7

Stapled Valances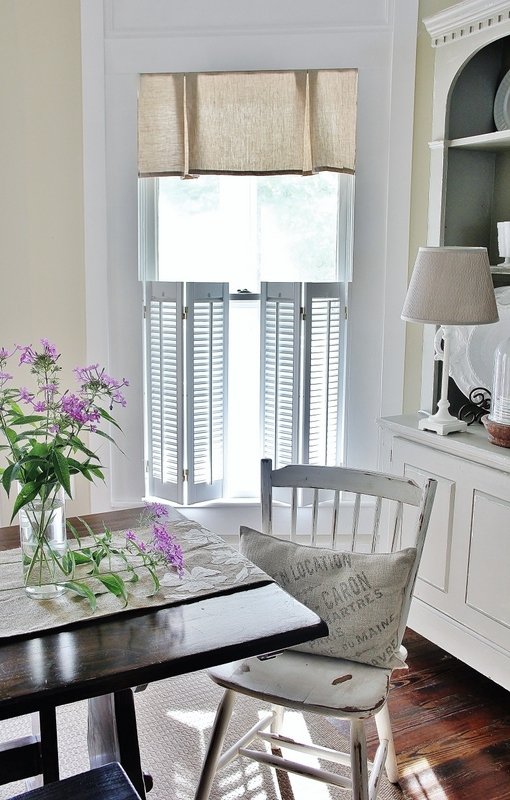 If you have no drapery clips or you are not taken with the idea of using a rod and some rings, you will like this DIY no-sew curtain project. You will need a piece of fabric, board or wood strip, and a staple gun. You finish the edges and hem of your fabric using hot glue or hem tape. Attach to the piece of wood by stapling. Attach your curtain to your window using screws. Easy, right?
Source: thistlewoodfarms.com
Don't you just love clever DIY ideas? I am sure there are many more ways to make no-sew curtains. If you can think of one or two, we'd love to hear about them. And if you end up using one of these DIY no-sew curtain projects, don't be shy to share the results with us.
---
Popular
Related
Recent