DIY marquee lights add a bit of vintage flair to any home. Not only are they practical because they provide illumination, they are also quite fun to make. Most marquee lights tutorials involve letters. But they can also be constructed using various shapes. Whatever design you end up making, the following DIY marquee light tutorials should be able to guide you with the steps.
---
1

Anchor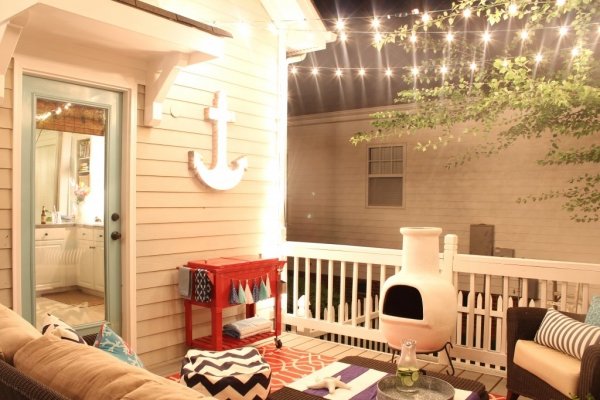 How pretty is this DIY marquee light décor? The anchor used here is made of metal. It was fitted with outdoor string lights and hung to a wall of a porch. Great places to find metal shapes for your marquee lights are flea markets. These metal shapes might not have holes where the lights can go but that can be fixed using a handy drill.
Source: simplestylings.com
---
2

Serif Circus Letter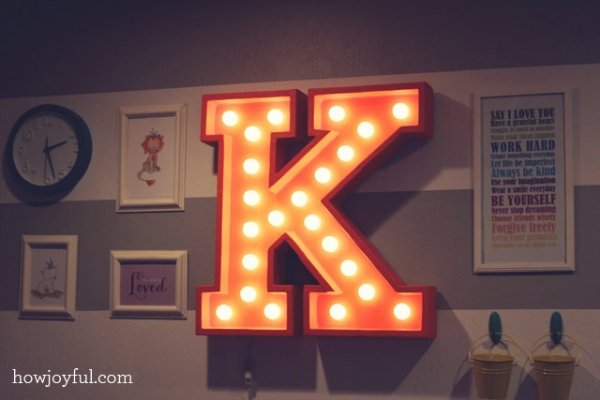 This cute marquee letter is made of wooden board and pallet pieces for the sides. To make something similar, you will first cut your letter shape wood board. For the sides, you can use pallet scraps. To provide space for the backs of the bulbs, you will want the letter board glued along the middle of the pallet pieces.
Source: howjoyful.com
3

Tree Ornaments Lights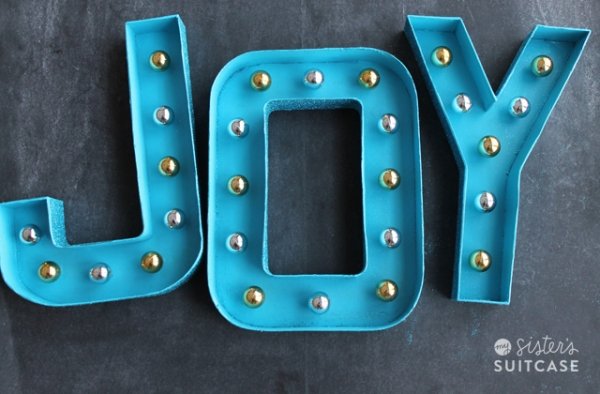 If you're not so sure about projects that involve electric wiring, there is still a way for you to make marquee lights. You will simply have to go the "faux" way, of course. For the base of your "lights," you can use papier mache letters with the front sections ripped out. Paint the letters or cover with glitter if you desire. Christmas tree ornaments will serve as your lights. Simply hot glue them to the letters.
Source: sisterssuitcaseblog.com
---
4

Movie Lights
Source: ohhappyday.com
---
5

Snowflake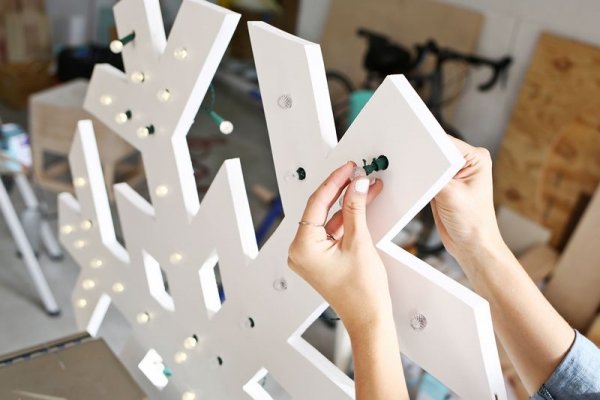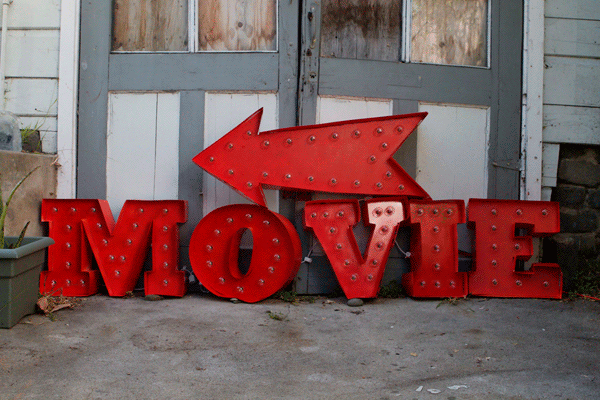 Won't this be cute for an outdoor movie area in your home? The addition of the arrow is a nice touch. These are made of 1/8" foamcore. After drilling holes, the letter and arrow pieces are spray painted in red. The bulbs are then assembled and the whole thing displayed for all movie night guests to see. Fun, right?
Source: ohhappyday.com
---
5

Snowflake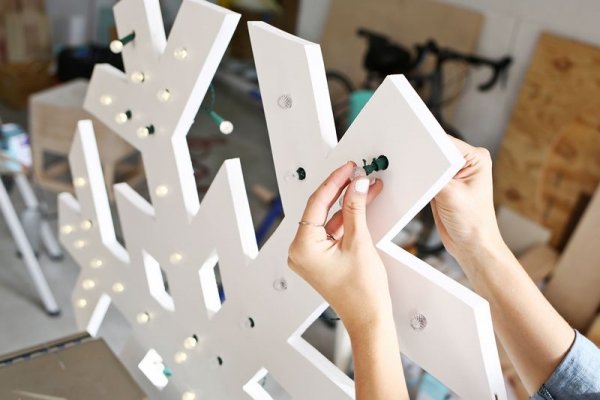 This may look like a holiday marquee light DIY but no one will stop you from displaying it in your home all year. The snowflake base for this home décor project is a wooden board. Around half an inch thick should be perfect. You will also need a jigsaw to cut the snowflake shape and a drill for the bulbs.
Source: abeautifulmess.com
---
6

Monogram Wreath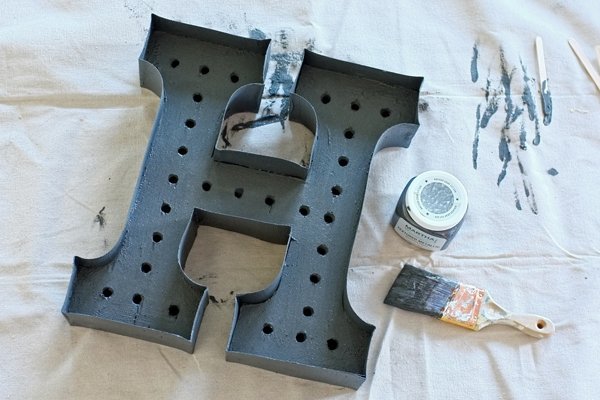 One way to give your DIY marquee light a unique touch is by hanging it using pretty ribbon. This is a good combination of wreath, monogram, and marquee craftiness. If your marquee letter proves to be heavy, though, use wire instead of ribbon.
Source: tealandlime.com
---
7

Yardstick Star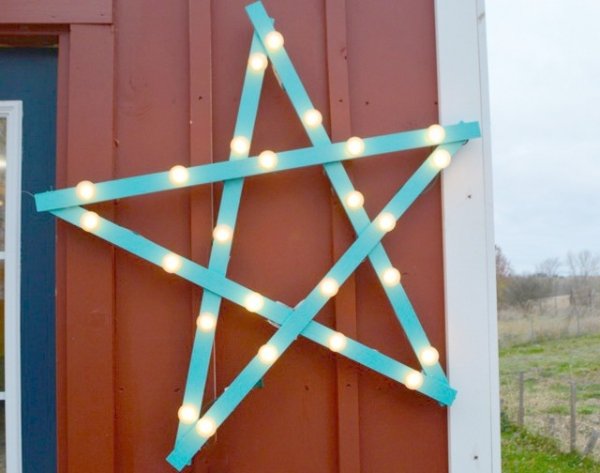 This looks like a Christmas DIY project but stars aren't strictly for holidays alone. There is no law saying you can't have a lit-up star in your home all year. If you agree and you want to make a marquee star like the one above, you will need wooden yardsticks, paint, and a string of outdoor lights. You cut the yardsticks and paint them in any color you like. Drill holes and then arrange the sticks to form a star. Keep them together using wood glue. Attach your lights, hang, and enjoy.
Source: newlywoodwards.com
Aren't these DIY marquee lights gorgeous? Other marquee light projects that you can tackle include heart and state shapes. You can also use ping pong balls to cover fairy lights if you're using the latter instead of outdoor bulbs. Safety tip: read the instructions that come with the lights before starting your DIY marquee project.
---
Comments
Popular
Related
Recent