There are plenty of fantastic Anthropologie-inspired DIY projects floating around the interwebs. But to make things easier for you, we have listed the following beautiful Anthro knock-offs under a certain category. The following are DIYs that you can make for your home. They range from purely decorative to wonderfully functional. And they cost a lot less than the real Anthropologie items.
---
1

Whale Bookends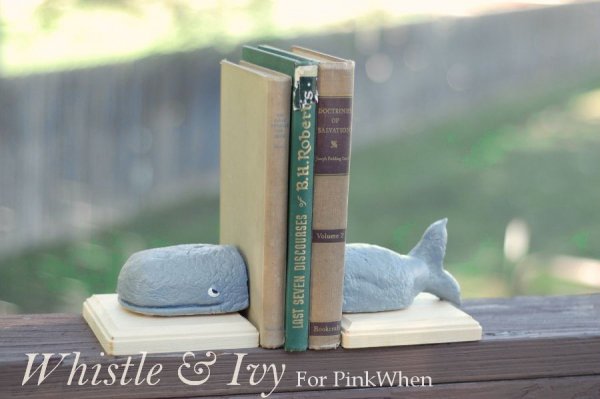 How cute is this Anthro-inspired home décor? The original pair cost $70 and you have to admit that that's a little too much for bookends. To DIY, you will need square wooden plaques, salt dough, paint, and glue. If you don't want to work with salt dough, these bookends can be formed using papier mache as well.
Source: whistleandivy.com
---
2

Pompom Garland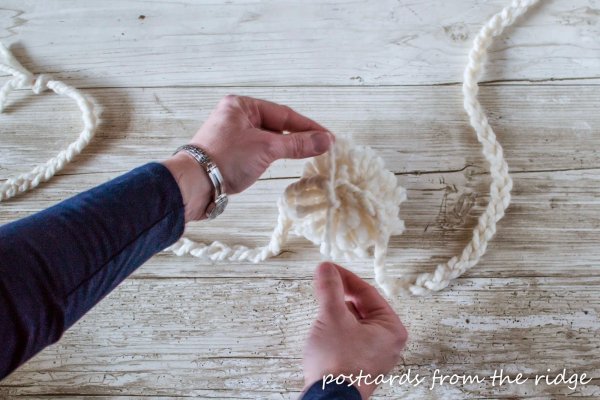 This Anthro home décor knock-off is so easy, you will likely end up making a dozen yards worth of garland. You will need only thick or chunky yarn and scissors for this DIY project. You make the pompoms by wrapping your fingers with yarn several times. Make as many pompoms as want. Tie them to more yarn and hang in your home.
Source: postcardsfromtheridge.com
---
3

Bamboo Serving Set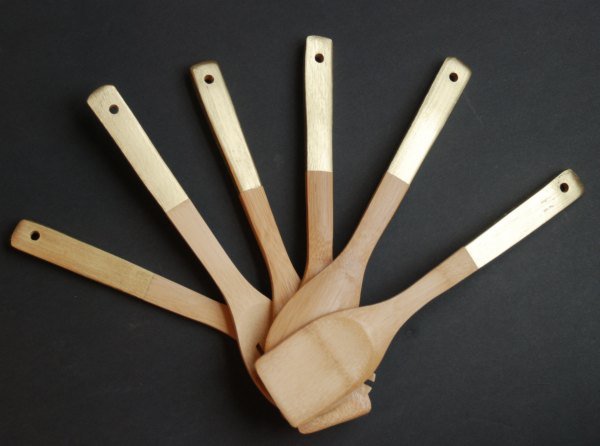 Paint dipped cooking ware became quite popular a year or so ago. If you're still not over how cute they are, try your hand at this gold version. You simply buy bamboo serving set from the home department and then cover the handles with gold leaf.
Source: momitforward.com
---
4

Book Monogram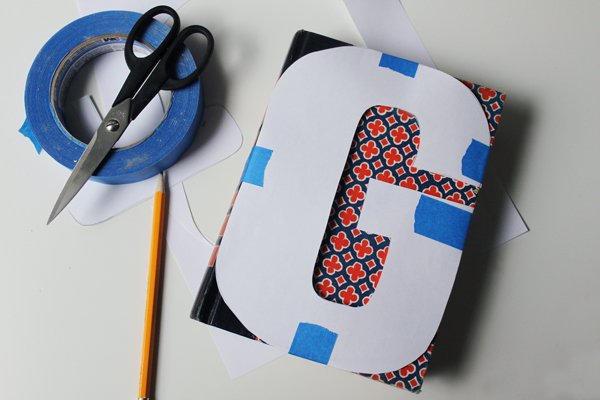 This is an Anthro-inspired DIY that some bookworms may not like. But if you think that a book monogram is a great idea, you will want to give this craft project a try. The first step is to make your letter template. Your letter should be the same width and height as your book; the spine should be kept intact. To cut the letter form, you will need power tools.
Source: handmademood.com
---
5

Gold Desk Organizer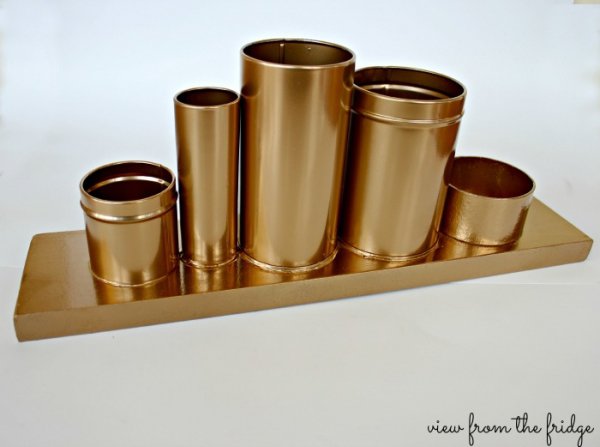 The gold Anthro knock-offs we are featuring here are quite lovely. Take this desk organizer as another example The original item is close to $50 but you can make yours for less than $5. In fact, if you already have tins, jars, and gold spray paint in your home, you may possibly not spend a dime in making this project.
Source: viewfromthefridge.com
---
6

Floral Mugs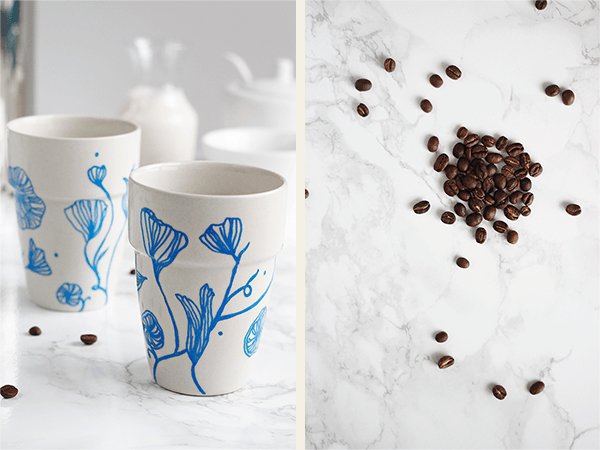 How pretty! You will need ceramic mugs and oil-based Sharpie paint pens for this project. Anthropologie offers a wide variety of floral tableware. You can check out their selection, choose a style you like, and then use it as inspiration for your very own set of pretty mugs.
Source: wellnesting.com
---
7

Still Life Monogram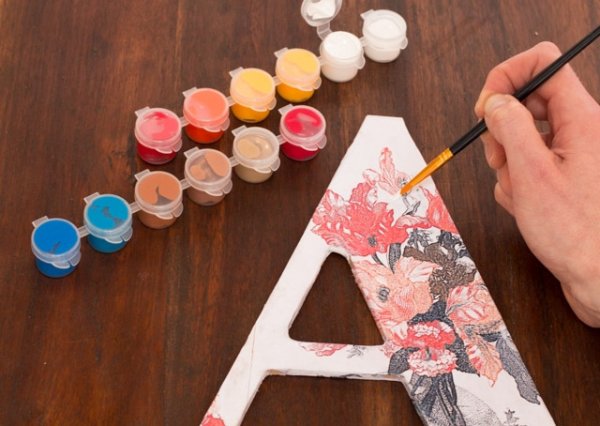 How pretty! Anthropologie sells metal monograms covered with painted canvas. To make your own version, you don't have to do any painting. You simply turn to Mod Podge for help and do a bit of decoupage.
Source: lifeinvelvet.com
---
8

Lotus Mirror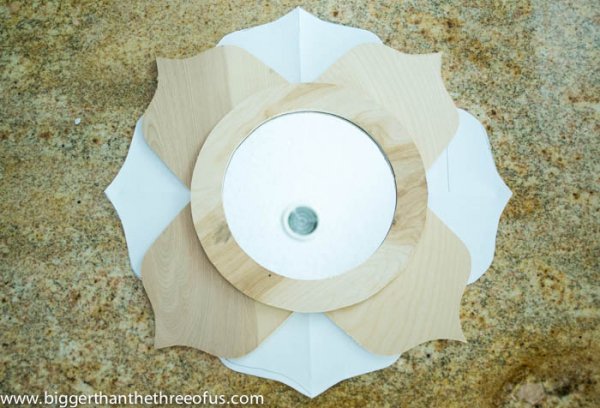 This is an Anthro-inspired project that will give you hundreds of dollars of savings. The original lotus mirror costs over $400. But with a few pieces of plywood, mirror, and wood glue, you can make your version for less than $40. And with the help of nifty power tools and some clamps, you will have a pretty lotus mirror in no time. You can stain your plywood if you want your mirror to look a lot like the ones sold in Anthropologie.
Source: biggerthanthethreeofus.com
---
9

Lacy Curtains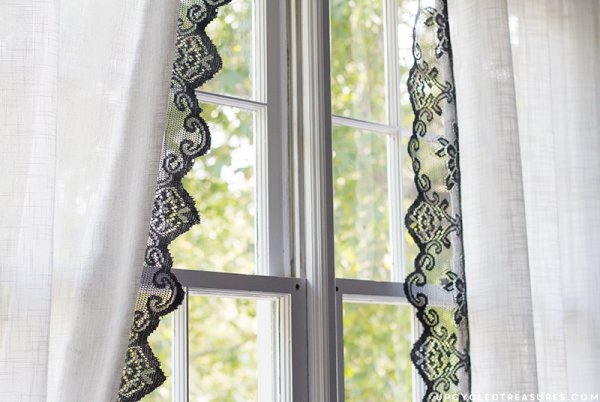 These are stunning. A pair of these lacy panels from Anthropologie will set you back close to $400. But if you get yourself several plain panels from the mall and add black lace to the sides, you will spend only less than $50. Not only will you be able to save a huge amount of money, you get to spend some quality time with your sewing machine, too.
Source: upcycledtreasures.com
Take inspiration from fabulous Anthropologie home items but save your hard-earned dollars by going the DIY route. Not only will you save money, you'll have fun, too.
More
Popular
Recent