Finding ways to recycle wood pallets is my latest obsession and, honestly, I had no idea you can do so much with these things! So many opportunities to get creative, furnish your home with something truly unique and save a bunch of cash that would normally fly out of your pocket faster than you can say "home improvement." Apart from being good for one's budget, recycling is eco-friendly too and that's another great reason to check these following ways to recycle wood pallets out and maybe cook-up a DIY of your own:
---
1

Wood Pallet Ottoman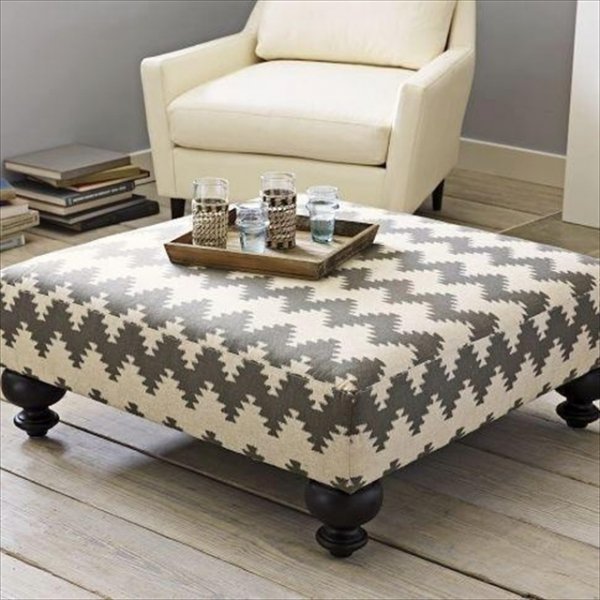 One the cheapest and easiest ways to recycle wood pallets ever! And so chic and versatile, too! Attach a piece of plywood on top to get a smooth sitting surface, add padding, upholster the whole thing and voila! Looks much different, doesn't it? All you'll need to do now is to choose two pairs of legs to attach to your ottoman and find a nice place for your brand new piece of furniture, of course!
---
2

Coffee Table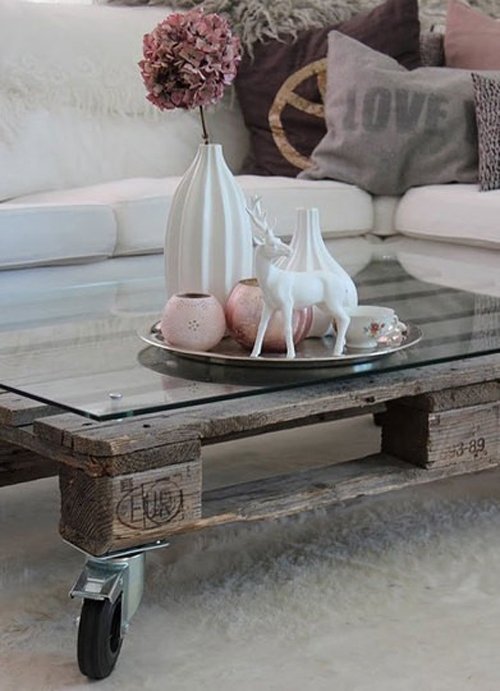 This next idea for recycling wood pallets is a bit more labor-intensive but the result is so worth the elbow grease that you won't mind the effort one bit! I'm experiencing a sensory overload just by looking at all the great examples of what creative thinking, some paint and effort can do, so I'll just keep this short and advise you to browse for your perfect table before setting out to find an ideal pallet to make it with.
---
3

Racks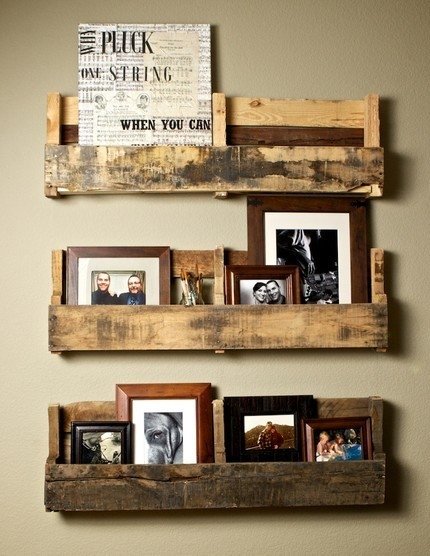 From spice and wine racks to rustic shelves and magazine racks – if you love the idea of tearing apart a wood pallet and giving it new life as a stunning piece of home décor, you should definitely try making your own racks.
---
4

DIY Planters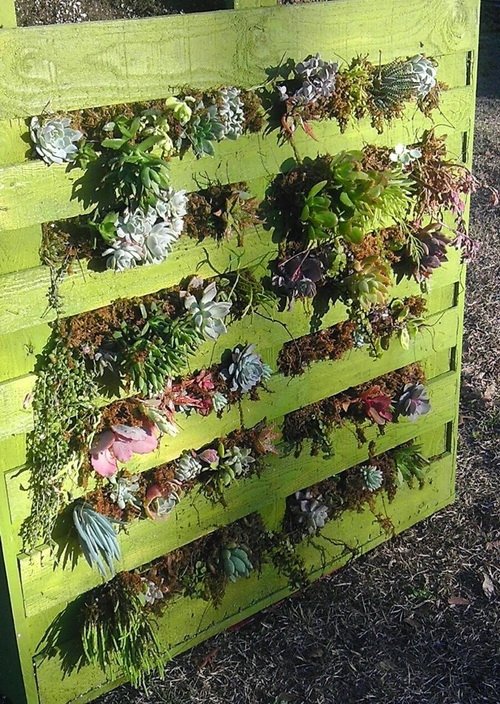 Sectioning off a part of your garden has never been easier and cheaper! Seriously, I just love double duty items and the fact that you can use pallets as barriers AND plant stuff inside them is just too good to be true. They aren't as nice as latticework panels, of course, but when you have a huge garden that requires a fortune to keep up, finding a cheap yet creative alternative is an absolute must.
---
5

Garden Furniture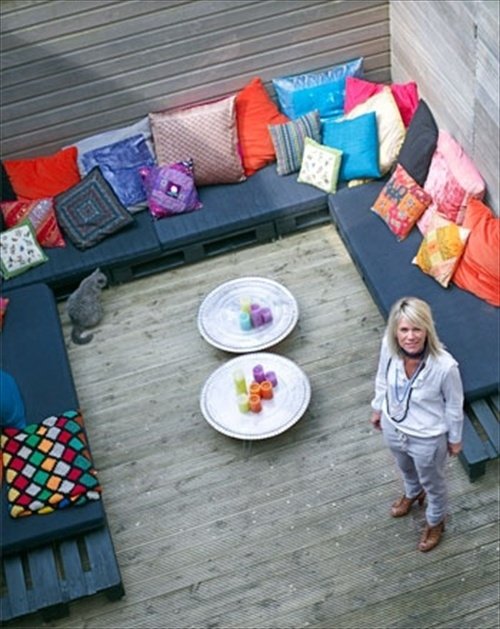 Speaking about huge, costly gardens – there are plenty of wood pallet DIY ideas to help you fully enjoy that vast space without crazy expenses. Chaise-longue chairs, swings, large box planters, garden benches… you can make ALL of these out of discarded pallets! And what's even better – you're not only saving but getting some much-needed exercises too, and you'll definitely have the most unique-looking garden in the neighborhood.
---
6

Wall Art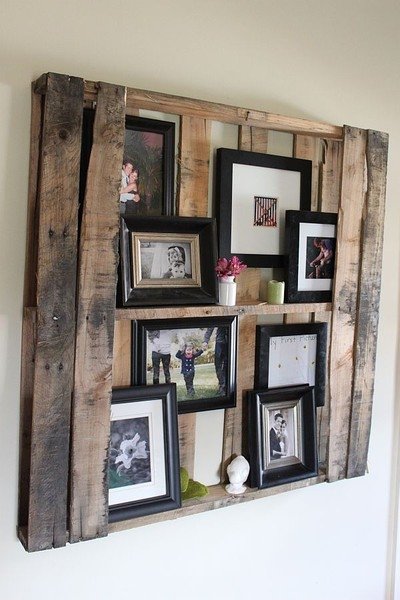 Reclaimed wood is the perfect material for wall fixtures, DIY paneling and children's room art projects. And that's not all – it's cheap, precut and therefore super hassle-free and you don't have to have a man around to help you get things done (or piss you off by implying that you don't know how things are done). A simple project, really, and a girl's dream!
---
7

Pet Beds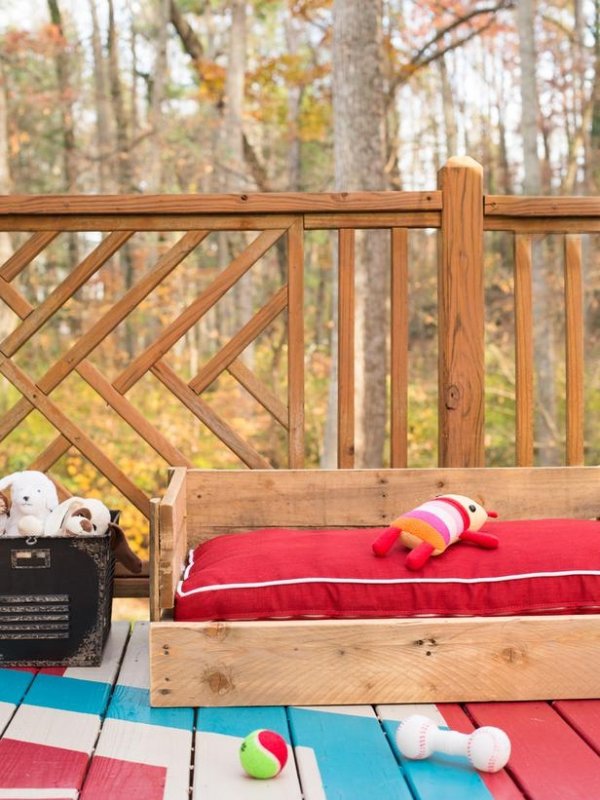 Why shell out big bucks for a bed your pet will grow out of or abandon eventually when you can make it yourself? And you can forget about those crappy, second-grade art project thingies with splinters poking out in every corner – your pet's bed can look as pretty as you want! Some owners have even gone so far as to add handmade colorful pillows and, although I'm not sure the pets really appreciate the extra effort, I must say it looks pretty cool.
Have you ever thought about recycling wood pallets and, if so, which of these project sounds like your cup of tea?
More
---
Popular
Recent