Looking for an easy beginner's craft project? The following DIY sleeping masks should be perfect. These are a mix of sewing and non-sewing DIY ideas. Some of these can be made with the help of little hands. In fact, you can use one of the following DIY sleeping mask patterns to introduce the love of sewing and crafting to your kids. Enjoy!
---
1

Use Gingham and Elastic Tape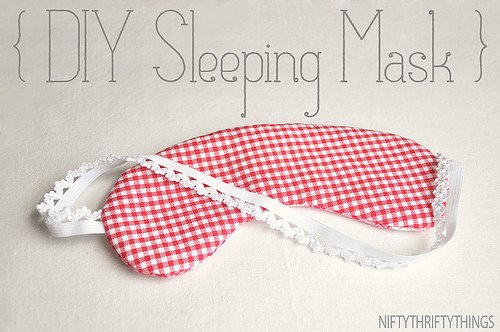 Making this DIY sleeping mask will require the use of a sewing machine but it's oh-so-very simple to make. Basically, you cut two pieces of gingham fabric following the mask pattern. Fuse some batting to one wrong side, and then sew around with an elastic tape attached to both short ends. Make sure that you choose elastic tape with pretty lace-like design.
Source: niftythriftythings.com
---
2

Use a Cat Design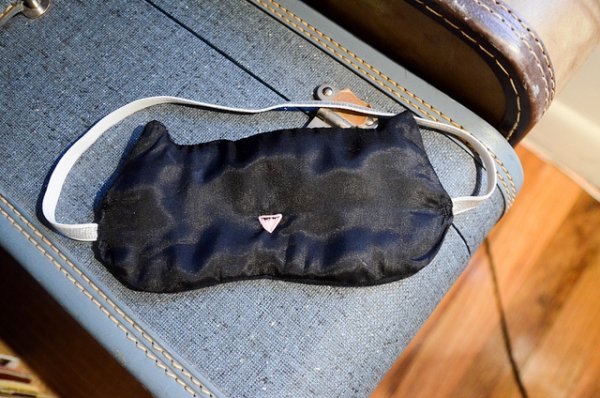 How cute! Construction for this DIY sleeping mask is similar to the previous sewing project. With the feline inspired DIY, though, you will be using plain fabric and adding a very cute pink nose using simple embroidery. The black fabric used here looks nice and elegant. But if you're feeling adventurous, you can channel big cats for your handmade sleeping mask. How about using fabric with cheetah or leopard prints? I bet those would look cute.
Source: starsforstreetlights.com
---
3

Make Them Kid-friendly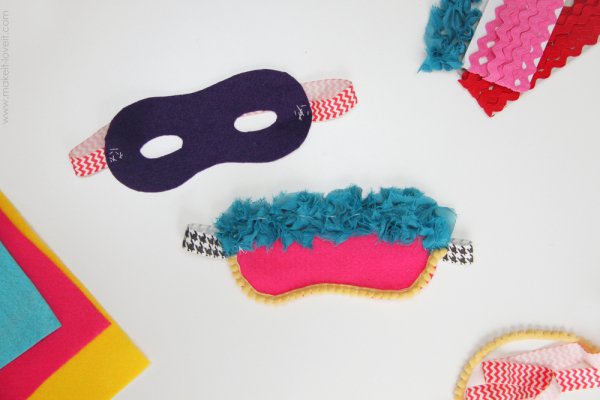 Here is a fun sleeping mask DIY project that will be perfect for teaching your kids hand sewing. The ruffly beauty you see above was made using felt, ribbon, and trims. You can cut the eye mask pattern using felt and then hand them over to your kids for attaching the rest of the parts. Simple stitches should be enough for attaching the ribbons, ruffles, and pom-poms.
Source: makeit-loveit.com
---
4

Use a Panda Pattern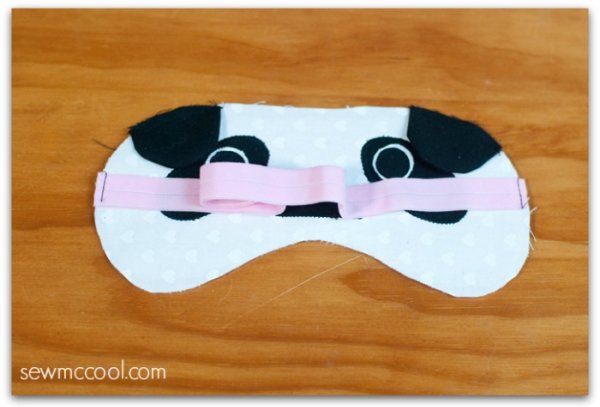 How cute is this DIY sleeping mask? This is another idea that your kids you will surely love. Since this pattern come with separate parts for the eyes and ears, using machine is highly recommended. Any kid who can handle a basic sewing machine can easily construct a panda DIY sleeping mask, though. This should be a fun beginner's project for dealing with curves.
Source: sewmccool.com
---
5

Make One for a Superhero Dad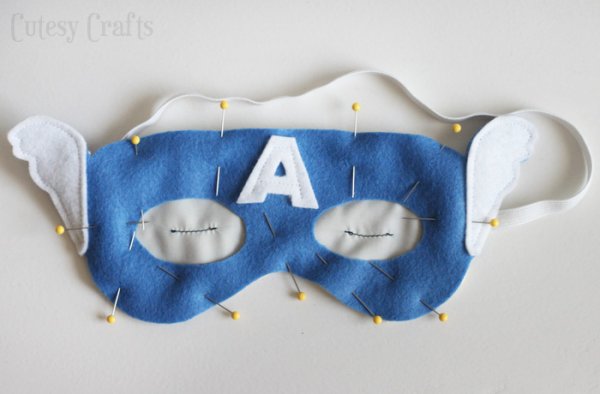 Here is a project that is perfect for Father's Day. The tutorial after the link has patterns for Batman and Iron Man sleeping masks, too. If you plan to make all three designs, you will need felt in various colors (blue, white, black, yellow, and red), soft lining fabric in flesh color, elastic, and of course, a sewing machine. For an undeniable cuteness factor, you can make one for the man in your life and another in kid's size for your little man.
Source: cutesycrafts.com
---
6

Make It Travel-themed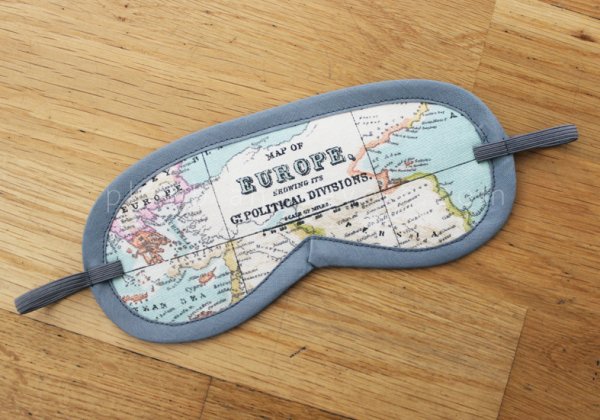 This is one beautiful DIY sleeping mask. If you travel a lot but have a hard time sleeping in transit, a sleeping mask may just be what you need. And what better fabric to use for your travel sleeping mask than a map design one, right? For beginner sewers, this project is great for learning how to sew bias tapes.
Source: planb.annaevers.com
7

Be Inspired by Holly Golightly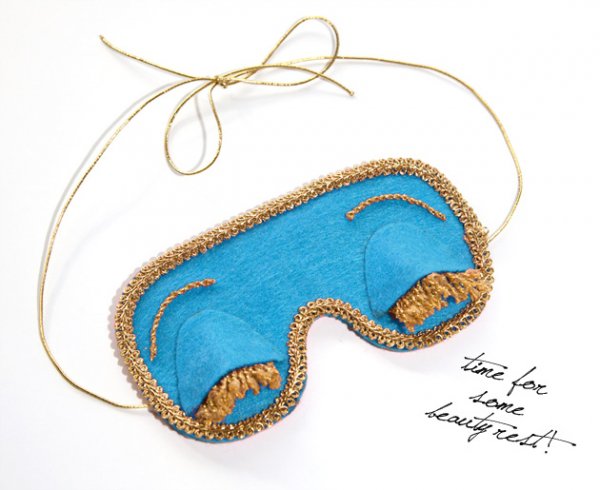 That is one snazzy sleeping mask! Of course, nothing is ever simple for our girl Holly. If you want to make something similar and dream of living in the movie Breakfast at Tiffany's, you will need trims in gold, blue felt, glue, and a sewing machine.
Source: trinketsinbloom.com
Ready to make a sleeping mask your first sewing project? Make sure that you use soft fabric or felt if you do decide to make one of the DIY sleeping masks above. You don't want the skin around your eyes to get irritated.
---
Comments
Popular
Related
Recent