I love to decorate for Halloween, but because I am a poor college student, I am always looking for the cheap and easy DIY Halloween decorations for my apartment. You don't have to spend a big budget to transform your house for the holiday. In fact, most of the time the smaller less dramatic decorations are just as effective for getting in the Halloween spirit. Here are my personal favorite DIY Halloween decorations that I plan on using to turn my apartment from cute to creepy.
Table of contents:
1

Pumpkins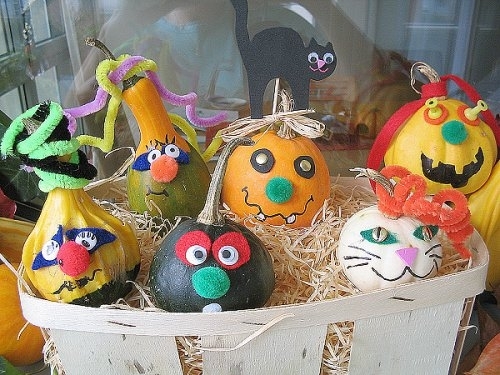 This might be the one of the most common DIY Halloween decorations, but that doesn't mean you can't use pumpkins to stand out. Rather than the classic carving, try painting your pumpkins. You can make them scary, cute, or paint them any color you want to go with your home décor. You could even use chalkboard paint and create a saying for the holiday If you do decide to carve it, skip the boring face and carve a funny message or image. Pumpkins are a staple of Halloween so it makes sense that they are among the best DIY Halloween decorations.
2

Cut Outs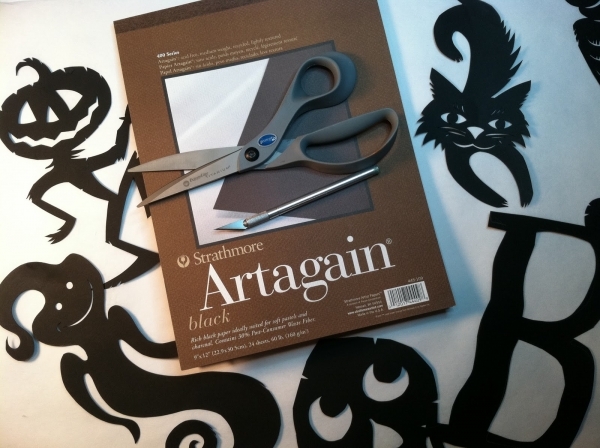 If you have a more artistic hand, why not try just simply painting or cutting out a spooky image. Paint a black cat or bat onto a canvas and hang it out with a light behind it. The light will illuminate everything but the figure, creating a spooky effect. Or you can cut them on black paper and have candle below it to cast a shadow on your wall.
3

Candy Corn Garland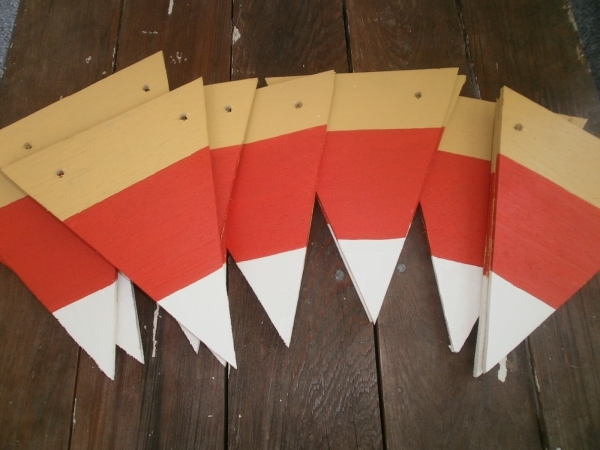 If are looking for something a little less scary, a candy corn garland is perfect for a festive yet kid-friendly DIY decoration. Take yellow, white, and orange construction paper and arrange them in the shape of candy corn, then string them across your entire room. Yep, it is that easy.
4

Cobwebs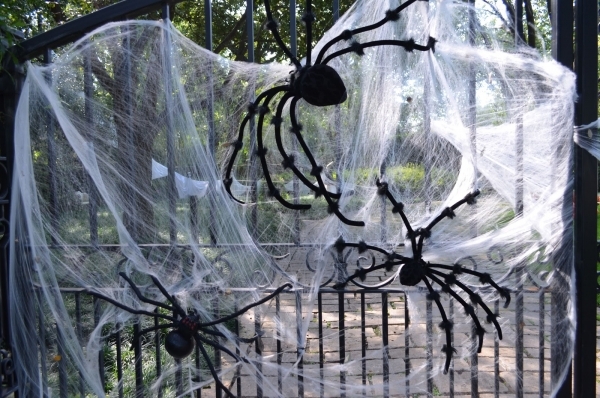 Cobwebs are a necessity for any spooky decorations you want this Halloween. Take cotton balls you have lying around your house and pull them apart to create a spider-web effect. To get them to stay, spray hairspray on them. It is that simple to create a creepy decoration. For an added effect, drop them in red paint to make them look bloody. Hang them around a chandelier and in every corner of your house. Don't forget the toy spiders!.
5

Ghostly Vases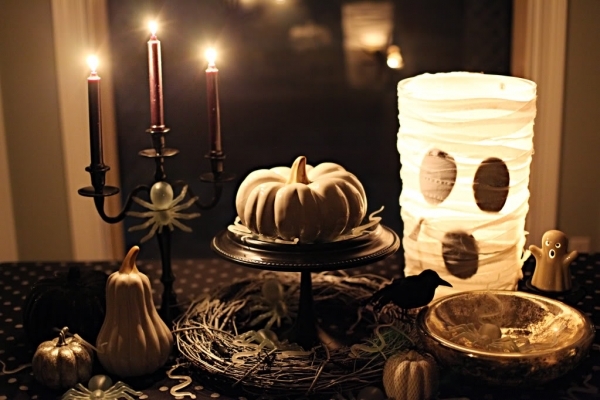 Just because it is Halloween doesn't mean you can enjoy some flowers. Buy some dollar store vases and paint them white. Paint in some black eyes and mouth to turn your cases into ghosts. The options are endless with vases. You can paint on black cats, zombies, witches, anything really. And when in doubt, use your good old trusted chalkboard paint so you switch up your ideas as often as you would like.
6

Candles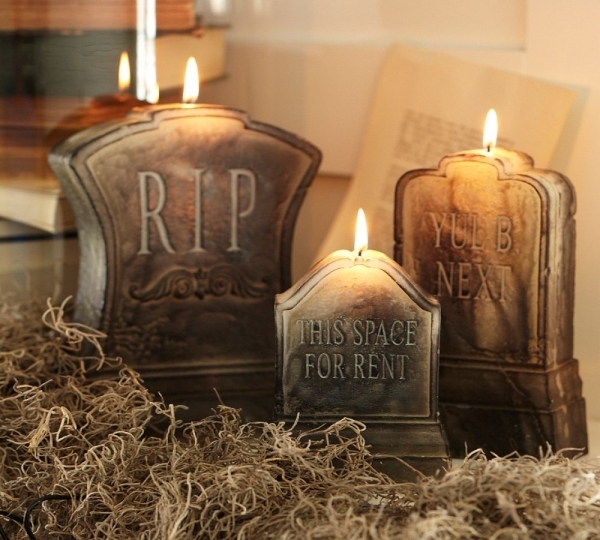 This is one of the DIY Halloween decorations that is for those who want something more under stated. You don't have to go over the top to have great decorations for the holiday. I always love having candles around my apartment, but especially around Halloween. Get some tall black candles and paint some dollar store candle sticks orange. They will look amazing at nighttime and once the wax starts melting down the side, it will create an even spookier effect.
7

Centerpieces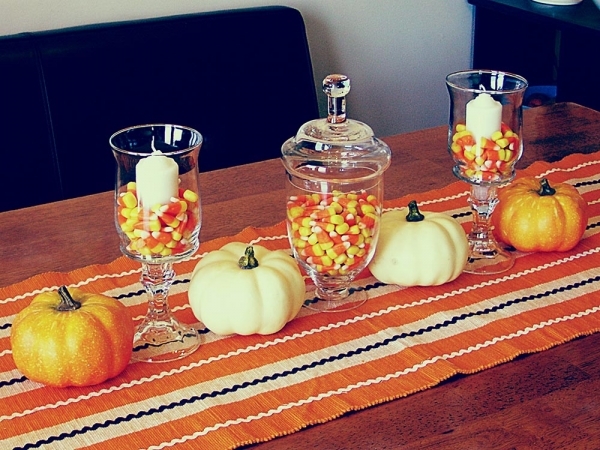 If you are having people over for a fun Halloween dinner party, you will love this DIY. Find adorable clear vases at a thrift store or dollar store and fill them with any Halloween related thing you want. From candy corn, to black and orange M&Ms, to small pumpkins, the options are endless. And the best part about this DIY I that you can switch it out as often as you like so the decoration fun never has to end.
Some of these ideas require artistic talent and some of these are simple enough to do with your kids. Decorating for Halloween doesn't have to be overwhelming or break your bank. What did you think of these DIY Halloween decorations? What are some other great DIY decorations for Halloween? How do you plan on decorating your house for Halloween?
Sources: tlc.howstuffworks.com,
Please rate this article