Valentine Crafts are a fun way to create Valentine decorations or gifts for those you love. Valentine Crafts can be created from recycled materials or things you can find at your local craft store. You can make everything from festive wreaths, romantic center pieces, or perfect Valentines for your child's classmates. Here are 13 fun Valentine crafts to help you celebrate Valentine's Day.
---
1

Valentine Votive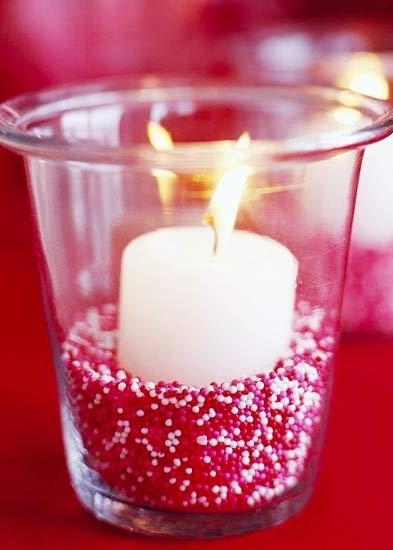 Better Homes and Gardens suggest taking a small glass votive candle holder and fill partially with festive colored candy nonpareils or small glass beads. Make a few to place on the mantel or the center of your table. It's simple, but absolutely gorgeous.
---
2

Playing Card Book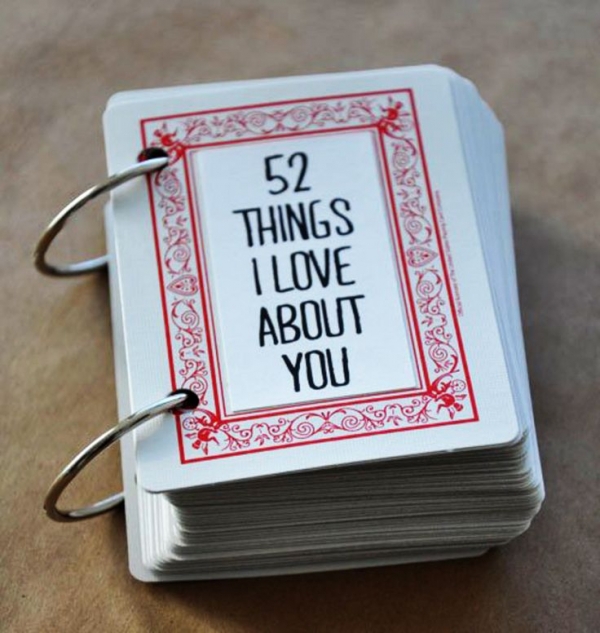 This is such a sweet DIY gift, mostly because it's an incredibly romantic exercise to come up with a list of more than 50 things you adore about someone.
3

Valentine Coffee Filter Wreath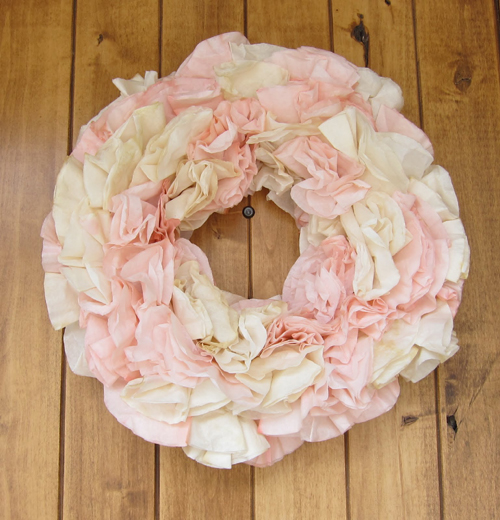 Looking for a Valentine craft to decorate your front door? With a pack of coffee filters, a straw or Styrofoam wreath and hot glue gun you can create a beautiful wreath. Do It Yourself Diva suggests soaking the filters in tea and red dye to get perfect Valentines colors. After the filters have dried, fold them in half and glue the folded edge onto the wreath. Continue gluing filters to the wreath until it is full.
---
4

Paint Chip Bookmarks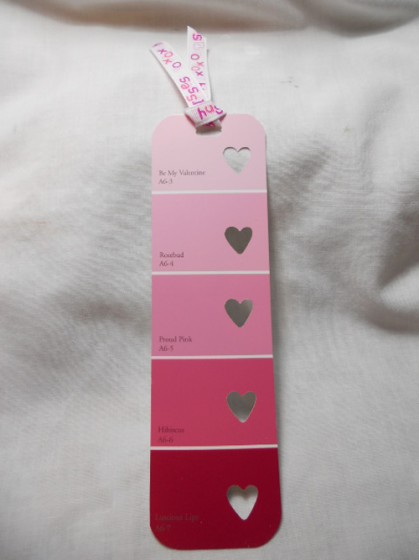 If you are looking for a simple Valentine's gift, consider making this craft project from Linda's Nothin' Fancy. Gather up a few paint chip samples from the local hardware store. For a more colorful look choose a chip that has pink and red colors. Purchase a heart shaped hole punch from your craft store. Punch small hearts along the side of the paint chip. Punch a regular hole at the top of the paint chip to tie a ribbon through.
---
5

Valentine's Tree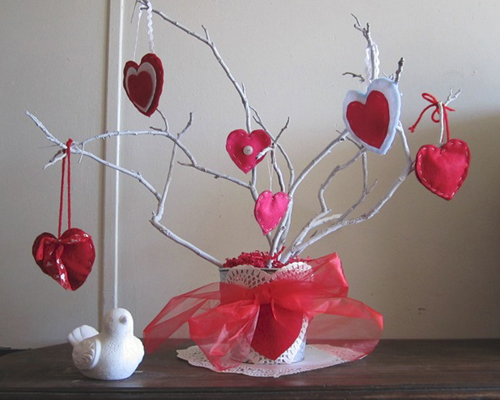 Krafty Kat knows that decorating trees isn't just for Christmas. Her Valentine idea involves taking a tree branch and spray painting it white. Place the branch into a decorated pot and hang hearts and other Valentine crafts from the tree.
---
6

Friendship Blossoms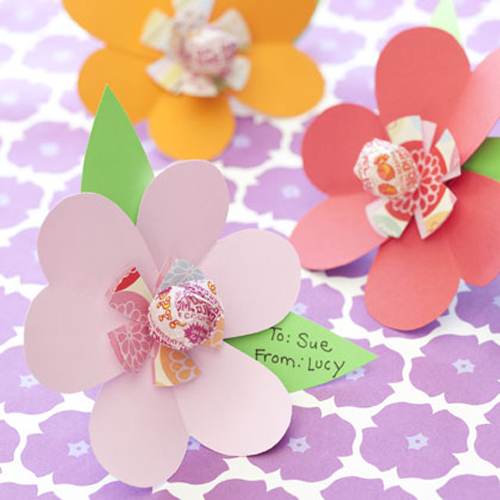 If you are looking for a simple way to make Valentine's for your child's class consider this idea from Disney Family Fun. For one friendship blossom you will cut 3 hearts, 2 leaves, and 2 circles from scrapbook paper or card stock. Poke holes in each and slide a small sucker in the middle. Finally secure the paper to the sucker stick with tape. Write a short message on the leaf.
---
7

Valentine's Day Frame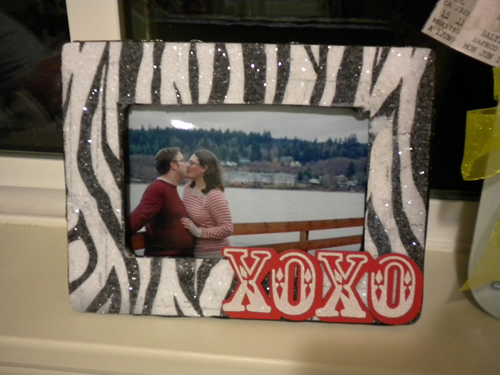 The KC Experience has a great Valentine craft that makes an excellent present. She suggest decorating an wooden craft frame bought at your local craft store with scrapbook paper, Mod Podge, glitter, ribbon, and embellishments. You can also opt to paint the frame and decorate with foam shapes.
---
8

Love Birds Wall Art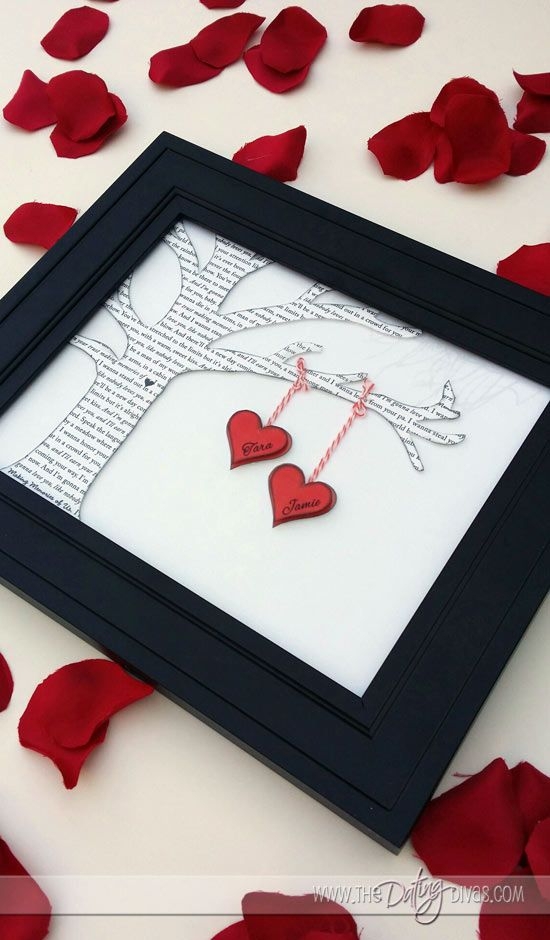 Make this as a gift for a friend or family member, or just make it to hang in your own home — either way, it's a quick but completely sweet DIY!
---
9

Paper Hearts Garland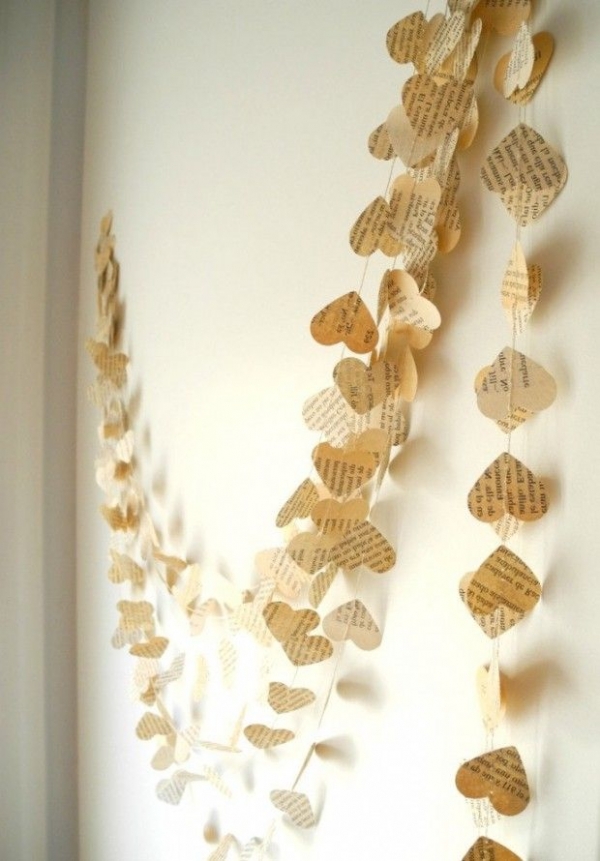 As much as it would pain me to destroy an old book, this garland is so pretty, I'd have to work through it. You could also use old sheet music.
---
10

Photo LOVE Blocks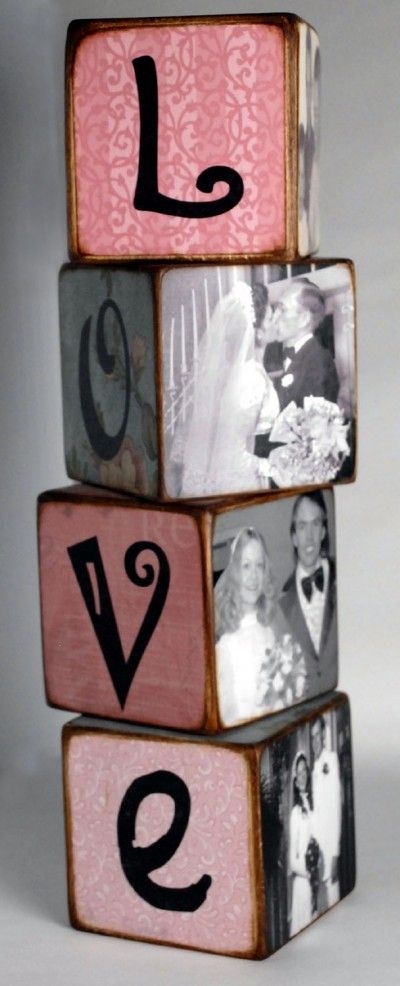 You could make this with any photos, for anyone, and even with any word (like a last name)... what a good idea!
---
11

Origami Dollar Hearts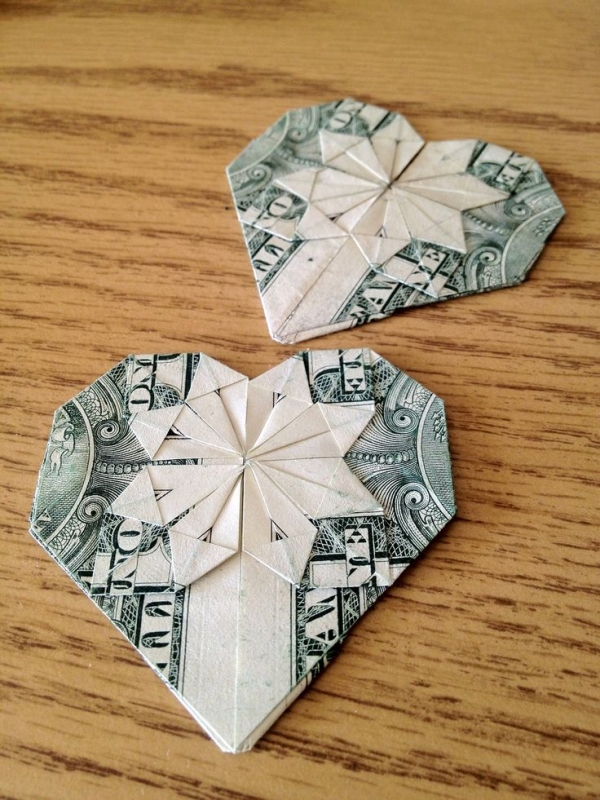 Slip these into Valentine's Day cards for the kids - they're easy to make and they won't want to spend them, so they'll never be "broke."
---
12

Burlap Banner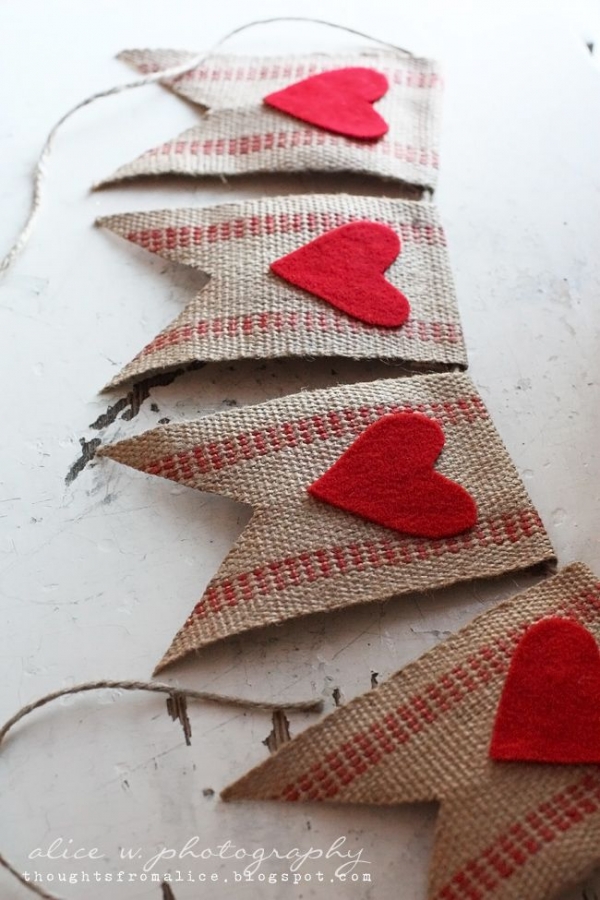 I've made burlap banners for almost every holiday you can imagine, and this one, for Valentine's Day, is next on my list!
---
13

Heart Wall Art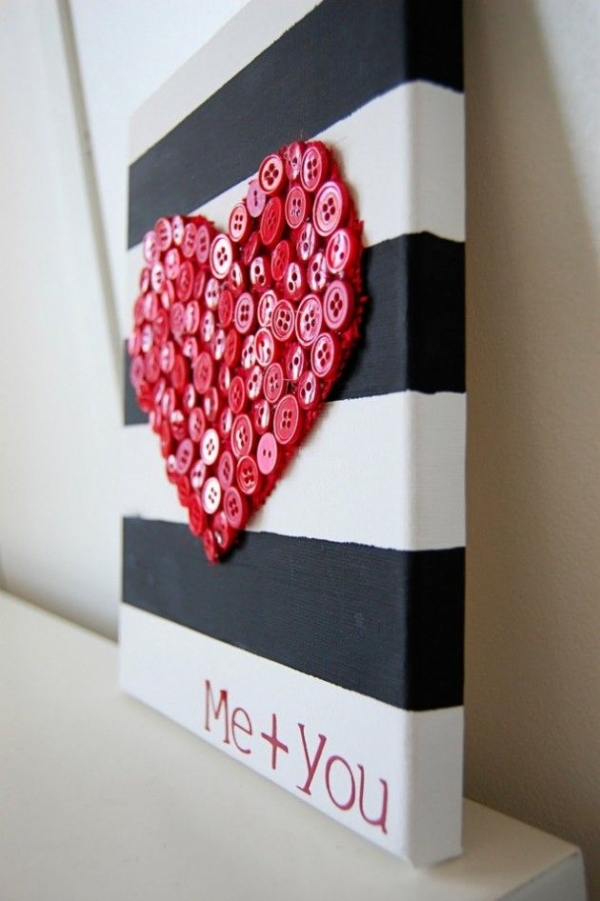 All you need for this craft is a canvas, some paint, some glue, and some buttons. It's so easy (seriously, the hardest part will probably be painting the stripes straight) but so cute!
Valentine crafts are fun. They are a great way to decorate your home for the holiday or make presents to give to your friends and family. What are some fun Valentine crafts you plan to make this year or enjoyed making last year?
This article was written in collaboration with editor Jennifer Knightstep.
More
---
Comments
Popular
Recent